Written by Staff on March 9, 2018 – 8:57 am -
Artists Featured include U2, Alan  Jackson, Casting Crowns, Jason Crabb, Don Moen, Elvis Presley, Aretha Franklin, Bart Millard, For King & Country, Johnny Cash and many more
Spotify, a leading digital music service provider, is paying tribute to Rev. Billy Graham upon his passing with a special playlist, Rev. Billy Graham – In Memorium.
With over 60 songs, the playlist features a stellar lineup of artists whose songs reflect the teachings and honor the life of Billy Graham. Graham passed away February 21, 2018, in Montreat, NC.
Among the artists featured on the playlist are: Alan Jackson, Amy Grant, Andrae Crouch, Bart Millard, Casting Crowns, DC Talk, Don Moen, Cliff Barrows, Elvis Presley, For King & Country, George Beverly Shea, Jason Crabb, Jim Reeves, Joey & Rory, Johnny Cash, Mahalia Jackson, Michael W. Smith, the Oak Ridge Boys, Reba McEntire, Selah, TobyMac, U2, and many more.
Music was an integral part of every single Billy Graham crusade, drawing listeners in and preparing their hearts for the gospel message. This playlist is an uplifting and stirring collection of music that will bless those who listen.
Tags:
Alan Jackson
,
Aretha Franklin
,
Bart Millard
,
Billy Graham.
,
Casting Crowns
,
Don Moen
,
Elvis Presley
,
For King & Country
,
Jason Crabb
,
Johnny Cash
,
Spotify
,
U2
Posted in
announcements
,
artists
|
Comments Off

on SPOTIFY PAYS TRIBUTE TO BILLY GRAHAM WITH PLAYLIST,REV. BILLY GRAHAM – IN MEMORIUM
Written by Staff on March 3, 2018 – 5:34 pm -
Season Kicks Off Tomorrow, March 1, with Spotlight on 
"The Songs of Johnny and June" on Couple's 50th Wedding Anniversary
Nashville, Tenn. (February 28, 2018) — Country music legend 
Larry Gatlin
 is returning to host another season of 
Opry Country Classics
 at 
Nashville
's historic 
Ryman Auditorium
. The annual spring edition of the popular music series is held 
on Thursday 
nights at 
7:00 pm
 and runs 
March 1–May 31
.
"Being the host of the 
Opry Country Classics
 is one of the greatest honors of my life," says Gatlin. "For the 'big boys and big girls' at the Opry to trust me with the classics and our Mother Church, the Ryman Auditorium, is something for which I am very grateful. I just hope I don't mess it up. I can't wait for 
tomorrow
 night and the spring season of OCC!"
In addition to hosting, Gatlin, along with his brothers Steve and Rudy (collectively known as Larry Gatlin & the Gatlin Brothers), will perform live during each show.
The March 1 Opry Country Classics kick off show is set to feature a spotlight on "The Songs of Johnny and June" on what would have been the 50th wedding anniversary of Johnny Cash and June Carter Cash.
Each subsequent Opry Country Classics performance will feature a number of special guests, including a Spotlight Artist sharing several greatest hits and country classics. Spotlight Artists already scheduled for the spring include Craig Morgan (March 8); Tracy Lawrence (March 15); Chris Young (March 22); Oak Ridge Boys (April 12); Brenda Lee (April 19); Tanya Tucker (May 3); Marty Stuart (May 10); Charlie Daniels Band (May 24).
A special Saturday afternoon edition of Opry Country Classics is scheduled for CMA Music Fest Week on June 9 at 3:00 pm.
Opry Country Classics tickets as well as money-saving ticket combos including admission to both Thursday night Opry Country Classics shows and Tuesday, Friday, or Saturday Grand Ole Opry shows are available by visiting opry.com or by calling 615-871-OPRY or 800-SEE-OPRY.
***Note: Due to another live concert commitment, Larry Gatlin & the Gatlin Brothers will not appear on the March 22 edition of Opry Country Classics
About Larry Gatlin & the Gatlin Brothers
The close family harmonies of Larry Gatlin & the Gatlin Brothers have given the trio a signature sound that led to country classics like "All The Gold In California" and "Houston (Means I'm One Day Closer To You)." The brothers won a GRAMMY® for their 1976 breakthrough hit, "Broken Lady," and reached #1 with several other songs soon thereafter. Along with five career nominations for the ACM Vocal Group, the Gatlin Brothers picked up three 1979 trophies–Single of the Year ("All The Gold In California"), Album of the Year (Straight Ahead) and Male Vocalist of the Year for Larry Gatlin. The brothers were also nominated for multiple CMA Awards. Larry Gatlin has written songs recorded by Elvis Presley, Glen Campbell, Barbra Streisand, Johnny Cash, Kris Kristofferson, Dottie West, Roy Orbison, Barry Gibb and countless Gospel artists including the Gaither Vocal Band, the Booth Brothers, the Isaacs and many more. After 62 years of music, the brothers continue to perform nearly 100 live concert dates each year.
For more information on Larry Gatlin & the Gatlin Brothers, go
here.
You Can Download SGNScoops Magazine 
HERE
Find SGNScoops Magazine On Facebook 
HERE
Listen To The Best In Todays Gospel Music 
HERE
Tags:
Johnny Cash
,
June Carter Cash
,
Larry Gatlin
,
Larry Gatlin and the Gatlin Brothers
,
Opry
,
OPRY COUNTRY CLASSICS
,
The Songs of Johnny and June
Posted in
announcements
,
artists
|
Comments Off

on LARRY GATLIN RETURNS TO HOST OPRY COUNTRY CLASSICS AT NASHVILLE'S HISTORIC RYMAN AUDITORIUM
Written by Staff on March 2, 2018 – 7:47 am -
Historical musical tribute celebrates Billy Graham's ministry
Arden, NC. (March 1, 2018) – At Rev. Billy Graham's historic Crusades, Gospel music always paved the way for his message. In a moving video memorial titled "Passing the Torch," The Billy Graham Evangelistic Association (website here) and Crossroads Label Group (website here) pay tribute to Graham and the music that played a significant role in his ministry.
The music and video medley shows George Beverly Shea in Los Angeles in 1963, Ethel Waters in New York City in 1957 and Johnny Cash in Irving, Texas in 1971 singing "I'd Rather Have Jesus," "His Eye Is On The Sparrow," "Peace In the Valley" and "How Great Thou Art" before modern Gospel artists Michael W. Smith, Melinda Doolittle and Jason Crabb pick up and carry on the tunes.
The tribute debuted after Graham's death February 21 to a live audience while a motorcade took his body from The Cove in Asheville, NC to The Billy Graham Library in Charlotte, NC over the weekend. It signifies a passing of the torch from one generation to the next and stands as a reminder of the timeless nature of Graham's ministry.
"I believe as Billy Graham passed from this life to his eternal life, the Lord himself said "'Well done my good and faithful servant!'" says Jason Crabb. "I was honored to sing at Billy's final crusade in New York, and perform many times at his wonderful training center called The Cove . I was happy to be a part of this extraordinary tribute video."
The video was produced several years ago as one of many memorial tributes to the evangelist that would be shown after his death. Crossroads produced the complex musical score while the Billy Graham Evangelistic Association produced the captivating video at the Blumenthal Theatre in Charlotte, NC.
It has now been viewed more than 2 million times.
"Being asked to produce this audio piece for the Graham organization, in conjunction with my wife Kimberly, was such an honor," says Chris White, co-owner of Crossroads Label Group. "Session leader, Jeff Collins, along with our studio players and engineers, totally made the piece come to life. Being a part of this production, to honor the life of Dr. Graham, was certainly one of the greatest highlights of my career."
Audio Credits:
Chris White, senior audio producer
Jeff Collins, recording session leader
Van Atkins, engineer
Kevin Ward, engineer
Video Credits:
The Billy Graham Evangelist Association, executive producer
Vonda Harrell, senior producer
Kevin Adamson, director
John Schroter, editor
Kim White, producer
About Crossroads:
Crossroads is a market leader in the Southern Gospel, Bluegrass, and Americana fields. Established in 1993, following the combination of Horizon Music Group and Sonlite Records, Crossroads now operates several divisions including Crossroads Label Group (Horizon Records, Sonlite Records, Mountain Home Music, Skyland Records, Pisgah Ridge Records, Crossroads Records, and Organic Records), Crossroads Distribution, Crossroads Radio Promotions, Crossroads Publishing Group and Crossroads Recording Studios. Led by a strong executive team of Christian music and Bluegrass music veterans, Crossroads combines cutting-edge technology with creative innovation to connect fans with our artists' life-changing music. View the Crossroad's website here.
You Can Download SGNScoops Magazine 
HERE
Find SGNScoops Magazine On Facebook 
HERE
Listen To The Best In Todays Gospel Music 
HERE
Tags:
Billy Graham Evangelistic Association
,
Billy Graham.
,
crossroads
,
Ethel Waters
,
George Beverly Shea
,
Jason Crabb
,
Johnny Cash
,
Melinda Doolittle
,
Michael W. Smith
Posted in
announcements
,
artists
|
Comments Off

on Crossroads Partners with the BGEA to Honor the Ministry of Billy Graham
Written by SGN Scoops Staff on November 17, 2014 – 12:49 pm -
Grammy Winner's Inspiring Anthem "Love Is Stronger" Featured on Two-Disc Set
NASHVILLE, TN – Grammy winner Jason Crabb's powerful song, "Love Is Stronger," is featured as one of the top twenty-five most inspiring songs of faith on the new collection from Maranatha! Music's Top 25 series, Top 25 Country Songs of Faith. The brand has sold nearly 1.8 million copies since inception with 'Songs of Faith' the first country set in the series.
The twenty-one time GMA Dove Award winner joins a stellar line-up of artists featuring Rascal Flatts, Tim McGraw, Carrie Underwood, Lady Antebellum, Amy Grant, Dolly Parton, Wynonna Judd, Kenny Chesney, Chris Young, Johnny Cash and more.
From the moment Crabb heard "Love Is Stronger," he knew the song would
touch hearts. "Jay DeMarcus, my producer, brought this song to me," Crabb shares. "I immediately knew I had to record it this song – I knew it would touch people because it touched me. My wife Shellye was going through some very hard times when this song came into our lives – it helped me and I knew it would help others.
The song later came to life through a video directed by award-winner Roman White. Debuting nationally on USAToday.com, the video stars Ashley DeRamus, a young lady living with Downs Syndrome, bringing awareness to those living with the disease.
"This song shares a universal message of hope and encouragement," comments Crabb. "We're all going through something and this song reminds us that love – of Jesus, of our families – it's stronger than anything and will pull us through. I am honored that I was chosen to sing this song."
The album, available in stores and online, boasts all original artist recordings from some of the brightest, biggest, and best artists who are performing songs of faith notable for their uplifting lyrics.
Top 25 Country Songs of Faith is a double-disc collection including Grammy-winning artists from contemporary chart-topping acts to legendary hit-makers. Fans will recognize favorite No. 1 tracks, heartfelt duets, and a mixture of ballads and up-tempo songs.
There's no slowing down for this talented communicator. Jason Crabb is currently on the road with the "Music & Madness" tour with Mark Lowry & The Martins and also the "Learning To Laugh Again" tour with Chonda Pierce. He is featured on the soundtrack CD to Kirk Cameron's feature film Saving Christmas and is writing for a brand new project – his debut release on Provident Label Group's Reunion Records.
Top 25 Country Songs of Faith – Disc 1
1.     Bless The Broken Road – Rascal Flatts
2.     Touchdown Jesus – Tim McGraw
3.     Jesus, Take The Wheel – Carrie Underwood
4.     Long Black Train – Josh Turner
5.     What The World Needs – Wynonna Judd
6.     Hello World – Lady Antebellum
7.     I Need Thee Every Hour –  Amy Grant duet w/Vince GIll
8.     Baptism – Kenny Chesney duet w/Randy Travis
9.     That Old King James – Scotty McCreery
10.  Heaven Sent Me You – John Michael Montgomery
11.  Three Wooden Crosses – Randy Travis
12.  When I Get Where I'm Going – Brad Paisley feat. Dolly Parton
Top 25 Country Songs of Faith – Disc 2
1.     That's Why I Pray – Big & Rich
2.     The Man I Want To Be – Chris Young
3.     Love Is Stronger – Jason Crabb
4.     Holes in the Floor Of Heaven – Steve Wariner
5.     Ten Thousand Angels Cried – LeAnn Rimes
6.     This is God – Phil Vassar
7.     That's What I Love About
Sunday
– Craig Morgan
8.     When It's My Time – Rodney Atkins
9.     What Would Jesus Undo – Michael Boggs
10.  Angel Band – Vestal Goodman & George Jones
11.   Daddy Sang Bass – Johnny Cash
12.  I'll Fly Away – The Charlie Daniels Bad
13.  The Duck Dynasty Song – Amanda Ryan
Connect with Jason Crabb:
JasonCrabb.com
Facebook.com/JasonCrabbMusic
Twitter @JasonCrabbMusic
Tags:
amy grant
,
Carrie Underwood
,
Chris Young
,
Christian Country News
,
dolly parton
,
Johnny Cash
,
Kenny Chesney
,
Lady Antebellum
,
Rascal Flatts
,
TIM McGRAW
,
Wynonna Judd
Posted in
announcements
|
Comments Off

on Jason Crabb Joins Rascal Flatts, Tim McGraw, Carrie Underwood, Lady Antebellum, Amy Grant, Dolly Parton and More on New Collection: Top 25 Country Songs of Faith
Written by SGN Scoops Staff on May 14, 2013 – 3:19 pm -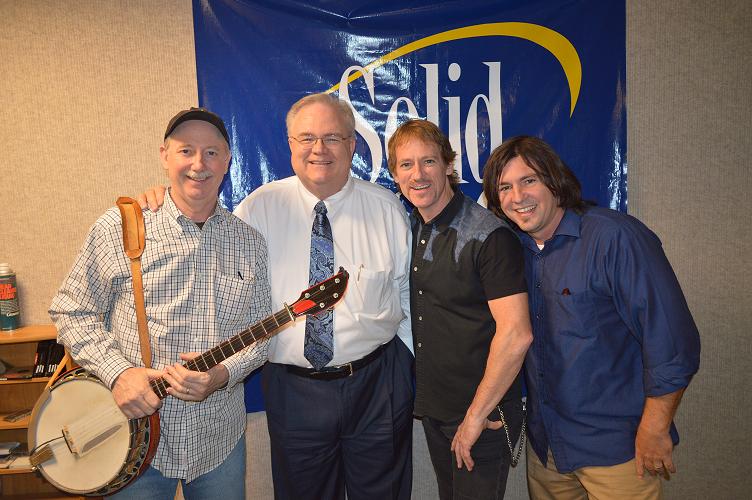 Franklin, TN (Mansion Entertainment)– Popular Bluegrass Gospel radio host Les Butler will be featuring Brad Davis on an upcoming episode of Front Porch Fellowship. Brad's guest appearance on the popular nationally syndicated show will air on Saturday and Sunday, May 18th & 19th, at 2 PM CST. The topic of discussions will cover Brad Davis' debut BlueGrass Valley Record release of the, 'Walk On Faith' project, which will be available on May 21st,2013 via all major digital outlets nationwide. The debut radio single from the project, "Road To Emmaus", is currently climbing Bluegrass charts across the country. Listeners can catch Front Porch Fellowship in almost 200 markets across the nation or tune in online at SolidGospel.com.
Brad Davis is a successful singer, songwriter, musician and GRAMMY winning producer. His career has covered several genre's of music and his credits include work with Willie Nelson, Sheryl Crow, Earl Scruggs, Emmy Lou Harris, Pam Tillis, Marty Stuart, Dwight Yokam, Travis Tritt, Merle Haggard, Johnny Cash, Billy Bob Thornton and many others. Brad is also known for creating the guitar technique, 'Double-Down-Up', and his video demonstrations have garnered millions of YouTube views. For more information regarding Brad Davis or his new project, visit BlueGrassValleyRecords.com, MansionMusicOnline.com or BradDavisMusic.com.
Tags:
Billy bob Thornton
,
bluegrass
,
Brad Davis
,
Dwight Yokam
,
Earl Scruggs
,
Emmy Lou Harris
,
Front Porch Fellowship
,
illie Nelson
,
Johnny Cash
,
Les Butler
,
Marty Stuart
,
Merle Haggard
,
Pam Tillis
,
Sheryl Crow
,
Southern Gospel News
,
Travis Tritt
Posted in
announcements
|
Comments Off

on Front Porch Fellowship Features Brad Davis
Written by SGN Scoops on February 26, 2013 – 5:57 pm -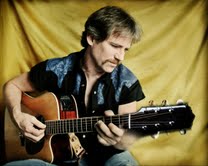 Franklin, TN February 6th 2013 – BlueGrass Valley Entertainment & Records, a division of Mansion Entertainment, is proud to announce the signing of its first artist, GRAMMY award winner Brad Davis.
Brad Davis is an accomplished singer, songwriter, and producer. During his career he has worked with many noted artists including: Willie Nelson, Sheryl Crow, Earl Scruggs, Marty Stuart, Tommy Shaw, Johnny Cash, and Billy Bob Thornton. Due to Brad's unique guitar style, he has earned the nickname "The Shredder".  Fellow band member of the Boxmasters, Billy Bob Thornton, calls Brad, "one of the most interesting original guitar players I have ever heard with his very own double down up shredder technique. The music he creates will no doubt mark history, he's amazing." Legendary musician and Grammy winner, Earl Scruggs, describes Brad as, "a great guitar player, on both acoustic and electric. He has a unique style that I enjoy hearing." Brad has also co-written and produced legendary artist of STYX fame, Tommy Shaw, on his project The Great Divide, which debuted at #2 on the Billboard Bluegrass Chart.
Brad Davis will be releasing three new projects this year on BlueGrass Valley Records. His first release will be a Gospel oriented Bluegrass album entitled "Walk On Faith". Brad's two other projects will be released later this year and include a straight Bluegrass and an instrumental album.
To learn more about Brad's upcoming projects and other BlueGrass Valley Records' artists, please visit www.bluegrassvalleyrecords.com.
Tags:
Billy bob Thornton
,
Bluegrass Gospel
,
BlueGrass Valley Records
,
Brad Davis
,
Johnny Cash
,
Tommy Shaw
Posted in
announcements
|
Comments Off

on Brad Davis Signs On with BlueGrass Valley Records
Written by SGN Scoops Staff on May 10, 2012 – 4:26 pm -
NASHVILLE, Tenn. – May 10, 2012 – The GMA Foundation (GMAF) has announced that it will induct Aretha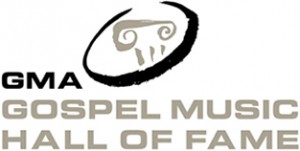 Franklin, Ricky Skaggs, Dallas Holm, The Hoppers, Love Song and Rex Humbard into the GMA Gospel Music Hall of Fame.
"The diverse talents represented in this years class of inductees have impacted millions of people around the world. It is an honor to induct these individuals" said Charles Dorris, Chairman, GMA Foundation.
The GMA Foundation (GMAF) will induct the honorees into the GMA Gospel Music Hall of Fame on Tuesday, August 14, 2012 at Trinity Music City Auditorium in Hendersonville, TN at 6:00 PM. Admission is free to the public.
The GMA Gospel Music Hall of Fame, established in 1971, has inducted more than 150 members since its inception. Previous inductees include Johnny Cash, DeGarmo & Key, Dolly Parton, Elvis Presley, Mahalia Jackson, Amy Grant, the Statler Brothers, the Winans, the Blind Boys of Alabama, Andrae Crouch, Sandi Patty, Bill & Gloria Gaither, Andrae Crouch & the Disciples, Vestal Goodman, Tennessee Ernie Ford, Shirley Caesar, The Oak Ridge Boys, the Blackwood Brothers, Petra, Bill and Gloria Gaither, the Happy Goodman Family, Larry Norman, George Beverly Shea, Albertina Walker, Pat Boone, Dottie Rambo, Evie, Larry Norman, Richard Smallwood, Jake Hess, The Lewis Family, Cliff Barrows, Thomas A. Dorsey, the Cathedral Quartet, the Fairfield Four, Billy Graham and the Jordanaires. The GMAF is dedicated to fostering an appreciation of the historical development of gospel music and its impact on our culture by collecting, preserving, exhibiting and interpreting its collections for a global audience, as well as honoring those who have made outstanding contributions to gospel music. A full list of GMA Gospel Music Hall of Fame Inductees is available at gmahalloffame.org web site here.
ABOUT THE INDUCTEES:


ARETHA FRANKLIN
Although born in soul's capitol city, Memphis. The Franklin family soon moved to Detroit, MI, where her father, Baptist minister Reverend C. L. Franklin, soon became one of the most revered public figures in black America. During her late preteens, Franklin was regularly singing solo numbers in her father's New Bethel Baptist Church. She grew up with local and national celebrities visiting in her family home, including gospel greats Albertina Walker and her group The Caravans, Mahalia Jackson and Clara Ward, three women who played a pivotal role in her vocal development.
In 1972, she released the gospel album Amazing Grace. The album eventually became her biggest-selling release ever, selling over two million copies and becoming the best-selling gospel album of all time. In 1987 she again returned to her gospel roots with the album, One Lord, One Faith, One Baptism, which though it did not repeat the success of Amazing Grace despite a powerful rendition of "Oh Happy Day", featuring Mavis Staples, but did reach the Top 10 of Billboard's gospel chart.
Rolling Stone magazine ranked her atop its list of The Greatest Singers of All Time as well as the ninth greatest artist of all time. She has won 18 competitive Grammys and two honorary Grammys. She has 20 #1 singles on the Billboard R&B Singles Chart and two #1 hits on the Billboard Hot 100: "Respect" (1967) and "I Knew You Were Waiting (For Me)" (1987), Since 1961, she has scored a total of 45 Top 40 hits on the Billboard Hot 100. She also has the most million-selling singles of any female artist. Between 1967 and 1982 she had 10 #1 R&B albums—more than any other female artist. In 1987, Aretha became the first female artist to be inducted into the Rock and Roll Hall of Fame. She was the only featured singer at the 2009 Presidential Inauguration.
DALLAS HOLM
Dallas has earned his influence in today's Christian music throughout more than 40 years of writing, singing and ministry in some 4,000 concerts in every state in the USA as well as many countries abroad.  His 38 recordings have garnered gold records, multiple Dove awards, Grammy nominations, number one songs, and countless accolades.
Artists such as Steven Curtis Chapman, Twila Paris and Greg Long of Avalon all make reference to Holm's significant impact on their lives and ministries.  Holm can be seen on several of the Bill Gaither Homecoming videos.  On one video Gaither introduces Dallas by saying, "This is one of the nicest guys in our entire industry."  This broad appeal and respect by peers has undoubtedly been one of the reasons for Holm's amazing longevity and relevance. They became the first Contemporary Christian band to receive an RIAA certified Gold Album for Dallas Holm and Praise LIVE.
THE HOPPERS
Multi-award winning family group The Hoppers have been singing to global audiences for over 55 years with appearances ranging from presidential religious inaugural ceremonies and New York's Carnegie Hall to singing conventions and church platforms.  They have performed throughout the United States as well as in Israel, Europe and Africa. Their unique blend of harmonies and song choices have created a legacy of musical excellence embraced by leading pastors and event organizers. Known as America's Favorite Family of Gospel Music, they are favorites on the Gaither Homecoming videos and tours, and their recordings frequently land at the top of the BILLBOARD sales charts and The Singing News radio charts.
Comprised today of family members Claude & Connie, son Dean and his wife, Kim, and son Mike Hopper, The Hoppers were formed in 1957 in the rural-farm town of Madison, NC, and have grown continuously for decades, touching countless lives around the world. A cancer survivor, Connie has been honored with the prestigious Marvin Norcross Award, in addition to numerous industry and fan honors; and she has been inducted into the Southern Gospel Music Hall of Fame. Sons Dean and Mike have continued the family legacy with their musical talents and business abilities; and Kim, Dean's wife, hails from her own nationally acclaimed musical family, The Greenes. She is noted for the excitement she brings to any live performance, and her unmistakable, rafter-ringing soprano vocals have taken The Hoppers to new heights for many years.
REX HUMBARD
In 1932, Rex Humbard did his first radio program on KTHS Radio, Hot Springs, Arkansas; at the age of 13. His father, Alpha Rex Emanuel Humbard, ran an orphanage and church in downtown Hot Springs. In the midst of the Great Depression, church attendance was poor and offerings for the orphanage suffered greatly. Rex did his radio program every week, singing, playing his guitar and telling the listeners about his father's church. One year later the seats were full to capacity and the orphans had a new lease on life. From that time forward, Rex Humbard realized the power of the media and the importance of the "life changing" message contained in gospel music.
From 1945 through 1952 (during the war years), Rex and his wife, Maude Aimee, traveled to every section of the USA and Canada conducting tent crusade meetings. In each of these cities they purchased radio time and appeared daily singing gospel music and promoting the tent crusades. In 1949, Rex did his first TV show in Indianapolis, Indiana on the local CBS station. Once again, gospel music was the center piece of the program.
The Rex Humbard Ministry program ran from 1952 to 1985. In the early 1970's, Time Magazine did a feature story on Rex Humbard and coined the phrase "tele-evangelist" to describe Rex. In 1999, Rex was named as "one of the 25 shapers of the 20th century" by US News and World Report because of his visionary use of the media to promote his message of hope, love and salvation. One of the most vital parts of his ministry was gospel music.
LOVE SONG
In the early 70's, during the beginnings of what became known as the "Jesus Movement," a group of young, longhaired, "hippie" musicians called LOVE SONG began to use their music to express their newfound faith in Jesus Christ. A mixture of rock and pop, LOVE SONG's music was entirely new and unique for the Christian music world.
The music was fresh, sometimes radical, and yet truly inspirational for a generation of young people searching for truth. It helped blaze the path for what we know today as Contemporary Christian Music. They flourished amidst the swirl of national media attention from top record labels and interviews with magazines including ROLLING STONE. God used them in a powerful way to bring many people to Himself. "In a world of imitators, Love Song has been an originator, the first domino that started the others going"
RICKY SKAGGS
Fourteen-time Grammy Award winner and two-time Dove Awards winner, Ricky Skaggs, is affectionately known as one of bluegrass music's most recognized ambassadors. Singing comes naturally to Skaggs, and singing Gospel songs even more so.  At the tender age of 3, he began by harmonizing with his mother as she sang Gospel songs.  He began to perform in his church, singing with his parents there.  His illustrious path to stardom has always included Gospel songs, as he loves to sing about Jesus and His love for all of us.
From there, Skaggs went on to put his own stamp on the mainstream country and bluegrass formats, resulting in twelve #1 hits, eight Country Music Association Awards and eight Academy of Country Music Awards. 1997 marked Ricky Skaggs' triumphant return to bluegrass and the establishment of his own Skaggs Family Records label, which has gone on to break new sales records in the genre. Now in his 40th year as a professional musician, he continues to record and tour with his band Kentucky Thunder as one of music's most sought after live performers.
Tags:
amy grant
,
Aretha Franklin
,
Dallas Holm
,
DeGarmo & Key
,
dolly parton
,
Elvis Presley
,
GMA Gospel Music Hall of Fame.
,
Johnny Cash
,
Love Song
,
Mahalia Jackson
,
Rex Humbard
,
Ricky Skaggs
,
southern gospel
,
Southern Gospel News
,
The Hoppers
,
THE STATLER BROTHERS
,
the Winans
Posted in
announcements
,
christian entertainment
|
Comments Off

on Aretha Franklin, Ricky Skaggs, Dallas Holm, The Hoppers, Love Song and Rex Humbard Announced as GMA Gospel Music Hall of Fame Inductees
Written by Rhonda on October 25, 2010 – 6:25 pm -
NASHVILLE, Tenn. – October 25, 2010 – The GMA Foundation (GMAF) announced today that it will induct Johnny Cash, DeGarmo & Key, Golden Gate Quartet, and Bill "Hoss" Allen into the GMA Gospel Music Hall of Fame on January 24, 2011.
"The impact this group of individuals has made on gospel music is immeasurable. It's an honor to recognize these inductees for their contributions." said Ed Harper, Chairman, GMA Foundation.
"I'm very excited about this year's slate of inductees. All come from different cultures and backgrounds but have helped elevate gospel music to a much higher plateau throughout our universe which is in need of good news more than ever." commented Tom Long, Chairman, GMA Gospel Music Hall of Fame Committee.
The GMA Foundation (GMAF) will induct the honorees into the GMA Gospel Music Hall of Fame on Monday, January 24, 2011, at Trinity Music City Auditorium in Hendersonville, TN at 6:00 PM. Admission is free to the public.
The GMA Gospel Music Hall of Fame, established in 1971, has inducted more than 150 members since its inception. Previous inductees include Dolly Parton, Elvis Presley, Mahalia Jackson, Amy Grant, the Statler Brothers, the Winans, the Blind Boys of Alabama, Andrae Crouch, Sandi Patty, Vestal Goodman, Tennessee Ernie Ford, The Oak Ridge Boys, the Blackwood Brothers, Petra, Bill and Gloria Gaither, the Happy Goodman Family, Larry Norman, Pat Boone, Dottie Rambo, Evie, Larry Norman, Richard Smallwood, Jake Hess, The Lewis Family, Thomas A. Dorsey, the Cathedral Quartet, the Fairfield Four, Billy Graham and the Jordanaires.  A full list of GMA Gospel Music Hall of Fame Inductees is available at gmahalloffame.org
Tags:
Bill " Hoss" Allen
,
DeGarmo & Key
,
GMAF
,
Golden Gate Quartet
,
Johnny Cash
,
Trinity Music City Auditorium
Posted in
awards
|
Comments Off

on Johnny Cash, DeGarmo & Key, Golden Gate Quartet, Bill "Hoss" Allen: GMA Gospel Music Hall of Fame Inductees