Written by Staff on March 17, 2019 – 10:18 am -
Karl Rice, member of gospel artists the Williamsons, posted this tragic note on Facebook, earlier today:
"My older brother was rock climbing yesterday when his anchor rope gave way and he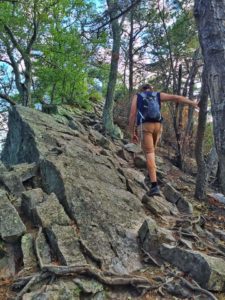 tragically lost his life. You never see days like today coming. I loved him. He was an amazing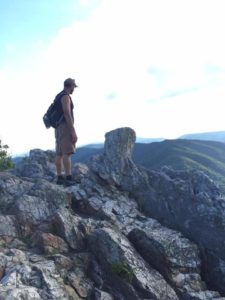 friend, brother, and father. 38 years young. We had a hiking/camping/fishing trip planned for
two weeks from now. I'm a wreck. Please pray for my family, but especially parents and my nieces, who will take it the hardest."
There has been a GoFundMe account set up for the family of Curtis Rice. Karl explains:
"This is in support of my brothers family and funeral expenses. Much like him, he planned on living a long life and wasn't prepared for something like this. Thank you for all you can do."
Please click HERE to donate.
SGNScoops sends their sincerest sympathies to the Rice family at this difficult time.
Tags:
gospel music
,
Karl Rice
,
Williamsons
Posted in
announcements
,
artists
,
Gospel Music
|
Comments Off

on Pray for family of Karl Rice of the Williamsons
Written by SGN Scoops Staff on July 3, 2016 – 4:08 pm -
Hope you enjoy this video of Karl singing our national anthem, "The Star Spangled Banner".
Find More Southern Gospel News HERE
Tags:
Karl Rice
Posted in
artists
|
Comments Off

on Karl Rice Of The Williamsons Singing The National Anthem
Written by Staff on May 17, 2016 – 11:37 am -
What a joy it is for me to write on a group that is quickly growing in popularity, the Williamsons. I met them a little over a year ago and right off became a fan of their music. 11th Hour has had the opportunity to share the stage with Donnie, Lisa, Karl and Darin on several occasions. Not only have they become one of my favorite groups, they are truly some of my favorite people to be around as well. You can tell exactly where their hearts are, which is definitely on Christ.
The Williamsons started singing in the Midwest around 1969, later to reorganize in 1998. The current group consists of Donnie Williamson and wife, Lisa, Darin Hebert and Karl Rice. The quartet has been nominated for the Breakthrough Artist of the Year and the Fan Favorite awards for Absolutely Gospel Music, as well as the top ten Favorite New Mixed Group for Singing News.
Based out of Wetumka, OK, the Williamsons sing roughly 185 dates per year, but that number is sure to increase with their popularity on the rise. The group just celebrated their first number one song, "Shout", on the Singing News charts for the month of December. The song was the October top spot winner on the SGN Scoops charts.
"We have been so excited and encouraged by all the wonderful things that have happened with our latest project, Tell Somebody," Donnie tells us. "Our first single, 'It Was the Word,' written by Lisa, was our first top five song on the Singing News charts. The song also went to number two on the SGN Scoops charts. Now, 'Shout,' which was written by Lee Black and Gina Boe, has done really well for us. We are truly blessed as the first Southern Gospel group from Oklahoma to achieve this honor." Read more »
Tags:
Darin Hebert
,
Donnie Williamson
,
Karl Rice
,
Lisa Williamson
,
Williamsons
Posted in
sgn scoops magazine
,
special feature
|
Comments Off

on The Williamsons: Breaking Through
Written by SGN Scoops Staff on December 4, 2015 – 1:42 pm -
We asked Karl Rice with The Williamsons  to share with us a Christmas Memory. Be watching each day for Christmas Memories from your favorite artists.
For more southern gospel news: Here
Tags:
christmas
,
Karl Rice
,
Southern Gospel News
,
The Williamsons
Posted in
artists
|
Comments Off

on Christmas Memory From Karl Rice