Written by Staff on March 5, 2015 – 1:37 pm -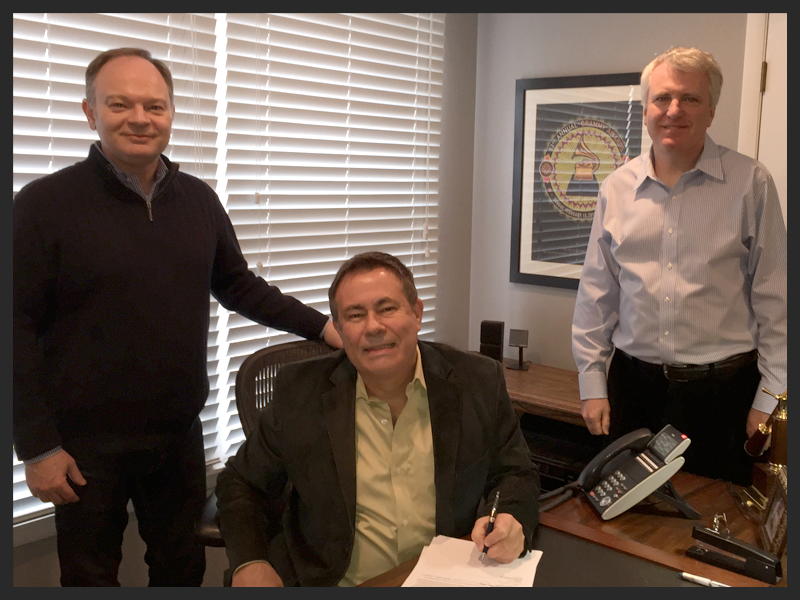 HENDERSONVILLE, Tenn. (March 4, 2015) – Dove Award winner Marty Funderburk has signed an exclusive agreement to remain as a part of the Daywind Music Publishing roster of songwriters. The veteran Funderburk has been affiliated with Daywind Music Publishing for the past 17 years.
"Songwriting is a privilege I hope I never take for granted," explains Funderburk. "Daywind Publishing has nurtured my creativity and allowed me the freedom to express that which God places in my heart for the past 17 years. I look forward to all that God has in store as we re-commit ourselves to moving forward with the work at hand."
While he has had dozens of songs land on the radio charts, Funderburk has had two No. 1 singles – the Kingdom Heirs' hit "Forever Changed" and the Talley Trio's chart-topping "Life Goes On." His songs have been recorded by Kenny Rogers, Ricky Skaggs and the Whites, Gold City, Jake Hess, Janet Paschal, Sisters, Brian Free & Assurance, the Hoppers, the Blackwood Brothers, Greater Vision, Mark Lowry, Karen Peck and New River, The Mark Trammell Trio, the Perrys, Ernie Haase & Signature Sound and the Bowlings.
Of his nine Dove Award nominations, the latest came earlier in 2014, with Funderburk's Christmas musical – "The Highest Glory" – winning the Dove Award for Musical of the Year.
"Marty Funderburk brought his talent to Daywind Publishing in the very early days of its existence," points out Daywind Vice President of Music Publishing Rick Shelton. "His brilliant songs have been recorded by every major artist in our genre, and his choir music has been performed by thousands of church choirs. Marty is a dear member of the Daywind family. We are so very proud of him and the impact of his songwriting."
Daywind Music Publishing is the premier source of new songs for the Southern Gospel and church print/choral markets. The organization is home to an award-winning roster of songwriters, including Belinda Smith, Dianne Wilkinson, Jason Cox, Joseph Habedank, Kyla Rowland, John Darin Rowsey, Ronny Hinson, Gerald Crabb and Scott Inman, among others. For more information, visit www.daywindpublishing.com  or e-mail info@daywindpublishing.com.
For more information on Mary Funderburk, visit his personal page on the Daywind Music Publishing web site at http://www.daywindpublishing.com/?page_id=402
Tags:
Brian Free & Assurance
,
Daywind Music
,
Dove Awards
,
gold city
,
Jake Hess
,
Janet Paschal
,
Kenny Rogers
,
Marty Funderburk
,
Ricky Skaggs and the Whites
,
sgn scoops
,
sisters
,
The Blackwood Brothers
,
The Hoppers
Posted in
announcements
,
artists
|
Comments Off

on Award-winning songwriter Marty Funderburk to remain with Daywind Music Publishing
Written by SGN Scoops Staff on March 25, 2011 – 9:01 am -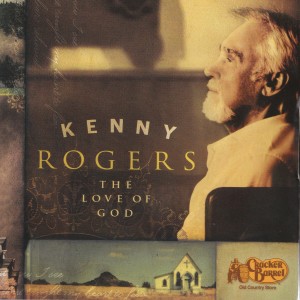 Hendersonville, TN (March 25, 2011) – When Daywind Publishing songwriters, Marty Funderburk and Gina Vera, sat down to write a new song, they had no idea that it would eventually become the title cut on the legendary Kenny Rogers' first Gospel album.  But, nearly a decade after the song was penned, that is exactly what has happened.
In preparing for the release of his Gospel project, Kenny Rogers decided he would like to title the album, For The Love Of God.  When Marty Funderburk was approached about writing a song with this title, he recalled that song he had written with Gina many years ago, with the title, "For The Love Of Christ."  The song was sent to Kenny Rogers, who loved it and asked if it could be re-written to fit the title.  Marty quickly accommodated his request, and less than a month later, the new version had been recorded and added to the song list as the title cut.
"Gina and I could have never imagined that, 10 years after we wrote that song, it would end up criss-crossing the globe on such a monumental project," relays Marty Funderburk.  "We are so grateful to Kenny Rogers and Cracker Barrel® for allowing us to be a part of this album."
The project, which is available exclusively through Cracker Barrel Old Country Store®, is a collection of inspirational classics that each hold a special meaning to Kenny Rogers. "For The Love Of God" is one of two brand-new songs recorded for the project, the title of which was eventually shortened to The Love Of God, and features guest appearances by Point of Grace, the Whites and Winfield's Locket.
Marty Funderburk has received multiple Dove Award nominations, including this year's nominations for "Run And Tell" by the Bowling Family and "Blaze Of Glory" by Chigger Hill Boys & Terri.
The Love Of God released on March 7th, 2011 and debuted at #8 on Billboard's Top Country Albums chart.  Kenny Rogers has celebrated numerous country and pop hits through his career, including "Lady," and his duet with Dolly Parton, "Islands In The Stream".  "The Love Of God" is the second project he has released through Cracker Barrel Old Country Store®, following the 2010 release of "Kenny Rogers: 50 Years.
In addition to the writers mentioned, Daywind Music Publishing is home to such great writers as Gerald Crabb, Ronny Hinson, and Dianne Wilkinson, among others. To learn more about Daywind Music Publishing, contact Rick Shelton at rshelton@daywind.com.  To purchase The Love Of God, visit any Cracker Barrel Old Country Store® or online at http://shop.crackerbarrel.com.
Tags:
cracker barrel
,
For The Love Of God
,
Kenny Rogers
,
Marty Funderburk
Posted in
announcements
,
christian entertainment
,
Christian interest
|
Comments Off

on Daywind Songwriters Receive Title Cut On Kenny Rogers' First Gospel Album