Written by Staff on January 24, 2017 – 7:33 am -
The Sneed Family Off to Exciting Start in 2017: "The News For Today" Music Video to Release
Glasgow, KY (January 16, 2017) – The Sneed Family has produced an accompanying video to their latest project, "The News For Today." The video paints a picture of how the world is changing but that God still reigns.
Produced by Sneed Family member, Seth Sneed, the video is a warm presentation that embodies the poignant lyrics. "We filmed on location in Kentucky because we wanted to share that our family, like many others, want to spread the greatest news of Jesus, " Seth commented. The video can be seen online and various social media outlets.
The Sneed Family is also excited to announce that the title track of "The News For Today" project placed in the Top 40 for the Singing News Chart for March 2017. According to statistics released by Singing News, the song was one of the chart's fastest risers. The entire project features The Sneed Family's heart for hope in today's world.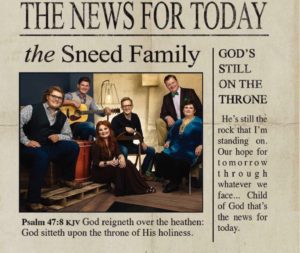 "This news coincides with the celebration of the Presidential Inauguration, timing only God could have orchestrated. We are honored to be recognized by the music industry. This entire project has been God inspired," said Jeff Sneed, The Sneed Family spokesman.
"The News For Today" is a song written by Aaron Wilburn that was inspired by current events and the fact that God still rules. "God has been convicting us to share hope. Aaron brought this song to us and we knew it was what God wanted us to sing," Caleb Cowan stated.
The entire project was recently recorded at Ricky Skaggs' studio in Nashville, TN. Ben Isaacs produced "The News for Today" using Southern Gospel well known instrumentation from Kevin Williams, Mathew Holt, Greg Ritchie and others.
A favorite to their fans, The Sneed Family provides an honest worship experience while providing encouragement.
Watch for them on stage as well as on television with their production of "Sneed Family Music". The program is seen in over one million homes each week. The Sneed Family brings music, and interviews from the best in Southern Gospel Music. The show is now available online.
For more information on The Sneed Family, click here.
Links to download the video are available here.
The Sneed Family is available to bring the message to your church or venue. For booking information, contact Marie Lange, Monarch Talent Management at mtmagency.net
For more Gospel music news click here.
Tags:
Ben Isaacs
,
gospel music
,
Greg Ritchie
,
Kevin Williams
,
Mathew Holt
,
Sneed Family
Posted in
announcements
,
artists
|
Comments Off

on Sneed Family releases The News For Today music video
Written by Staff on December 10, 2016 – 3:28 pm -
The Gaither Christmas Homecoming Tour 2016 stopped in Nashville, TN at Lipscomb University on December 8th.
SGNScoops roving photojournalist, Craig Harris, was at the venue to capture every minute of excitement.
Many Gaither favorites were there including the Gaither Vocal Band, The Martins, The Isaacs, Buddy Greene, Landy and Joy Gardner and the Christ Church Choir, Russ Taff, Charlotte Ritchie, Gene McDonald, Matthew Holt and Kevin Williams.
We hope you enjoy the many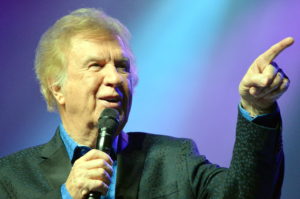 faces of the Christmas Homecoming Tour 2016!
More About Bill Gaither
An avid fan of gospel quartets throughout his childhood, Bill founded his first group, The Bill Gaither Trio, in 1956, while he was a college student. He began teaching English in 1959 because his musical aspirations couldn't support him full-time… yet. In 1962, Bill did one of the best things he has ever done. He married Gloria Sickal, who became the best writing partner Bill could have found anywhere. The couple spent the first five years of their married life juggling full-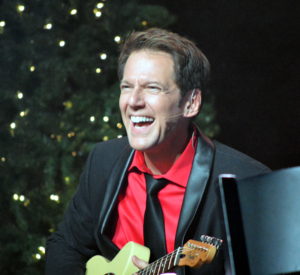 time teaching jobs, writing, singing, recording and publishing until music became their full-time career in 1967.
The collaborations of Bill and Gloria have resulted in more than 700 popular gospel songs, including the hymnal standard "Because He Lives," "The King Is Coming," "Something Beautiful," "He Touched Me," "It Is Finished," "There's Something About That Name," "Let's Just Praise The Lord," and "Loving God, Loving Each Other." Bill and Gloria have collectively won eight Grammy Awards and more than a dozen nominations, and they have received more than two dozen Dove Awards from The Gospel Music Association, earning the title of Gospel Music Association's "Songwriter of the Year" eight times.
After decades of unprecedented musical successes, Bill and Gloria still operate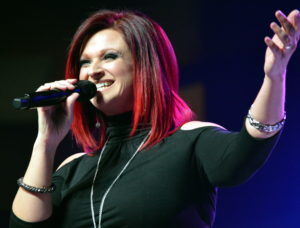 their business from Bill's hometown of Alexandria, Indiana, and they dwell in the same home in which they raised their family. They live a lifestyle focused on investing their resources into eternal things.
"Our calling is not just making music… but communicating the reality of Christ. That might mean birthing a song about Him or simply offering a cup of cold water to someone who needs it. Gloria and I have never claimed to have God figured out, but we do know that if He could use two imperfect people like us to communicate His Truth to the world, He can use everyone sitting in the audience, working on our staff or singing with us. If we have done anything right over the years, I hope we have built bridges where people could connect with God and with each other.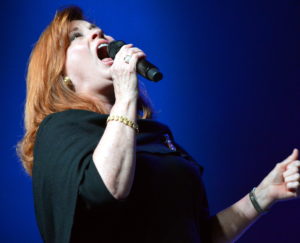 That is what started us writing and what will keep us going for the rest of our lives."  [From Gaither.com December 10, 2016. http://gaither.com/artists/bill-gaither]
For more Gospel music news, click here.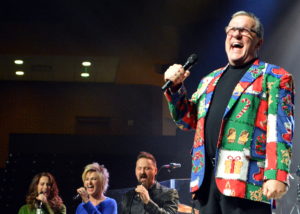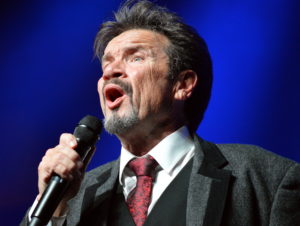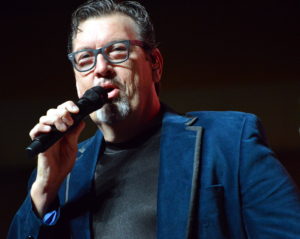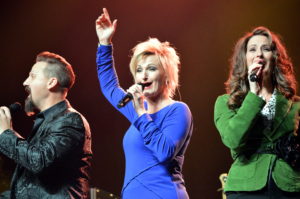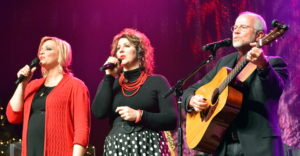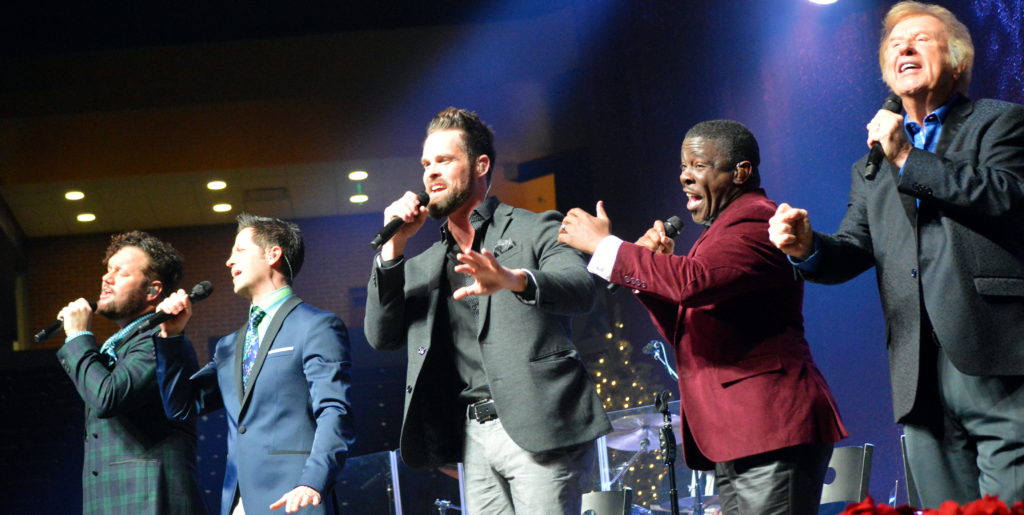 Tags:
Buddy Greene
,
Charlotte Ritchie
,
Gaither Vocal Band
,
Gene McDonald
,
Kevin Williams
,
Landy and Joy Gardner and the Christ Church Choir
,
Matthew Holt
,
russ taff
,
the isaacs
,
The Martins
Posted in
announcements
,
artists
|
Comments Off

on SGNScoops attends Gaither Christmas Homecoming
Written by scoopsnews on April 19, 2016 – 12:25 pm -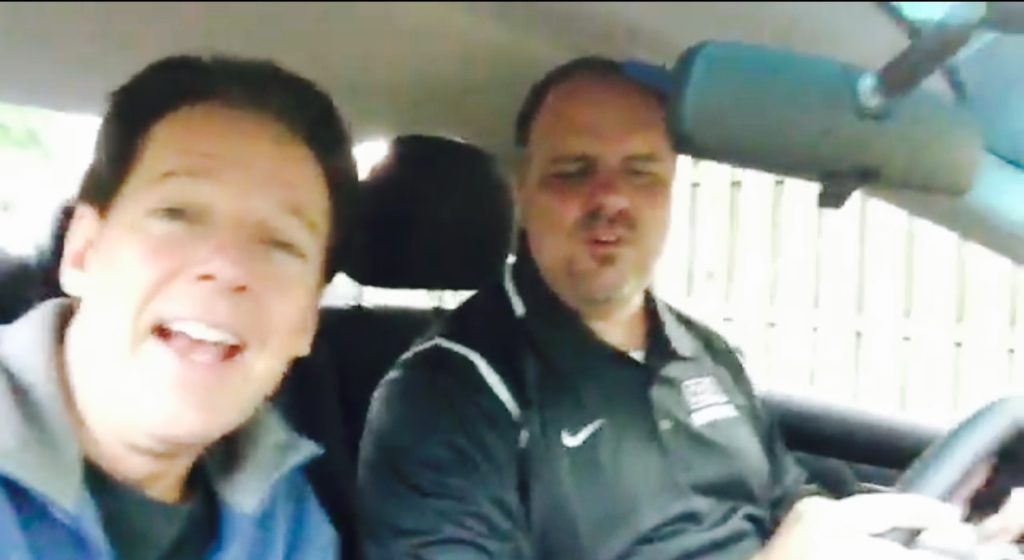 Gordon driving, Kevin praying?
Watch Video
On our way to the studio @Gaithermusic @HomecomingRadio @joebonsall @geraldwolfe1 @Babybloomr pic.twitter.com/l4Ovi8AAUv

— Kevin Williams (@1KevinWilliams) April 19, 2016
Tags:
gordon mote
,
Kevin Williams
Posted in
announcements
|
Comments Off

on Tweet of the Day! Lol
Written by Staff on October 15, 2014 – 10:50 am -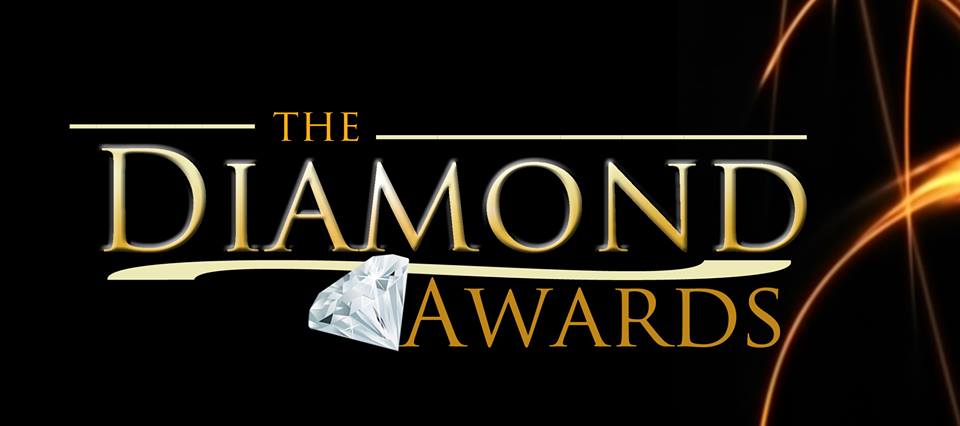 It's time to get to know the 2014 Diamond Awards 'Anthony Burger Instrumentalist Of The Year' Nominees. This award is named in honor of one of Southern Gospel's most beloved pianists, Anthony Burger. This award will be handed out at the Diamond Awards celebration on November 4, 2014.
The Diamond Awards have a long history of being a gala event with surprise guests, great music and an evening of worship.  These Awards are being held at Creekside Gospel Music Convention at Pigeon Forge on November 3rd through 6th. They recognize the best in Southern, Country and Bluegrass Christian music and are hosted by SGNScoops digital magazine and Coastal Media Group.
We urge you to reserve your FREE tickets HERE.
SGN Scoops would like you to meet our top-five finalists for each category of the 2014 Diamond Awards.
Today's category is the the Anthony Burger Instrumentalist Of The Year, awarded last year to Gordon Mote.
The 2014 Nominees for Instrumentalist Of The Year are:
Kim Collingsworth
Gordon Mote
Kevin Williams
Jeff Stice
Matthew Holt
The Diamond Awards are swiftly approaching. Reserve your free tickets today!
Tags:
Anthony Burger Instrumentalist Of The Year Award
,
Creekside Gospel Music Convention
,
diamond awards
,
gordon mote
,
Jeff Stice
,
Kevin Williams
,
Kim Collingsworth
,
Matthew Holt
,
sgn scoops
Posted in
announcements
,
artists
|
Comments Off

on Anthony Burger Instrumentalist Of The Year Nominees for 2014 Diamond Awards
Written by SGN Scoops on July 21, 2011 – 12:30 pm -
NASHVILLE, TENN. (July 21, 2011) – The HARMONY HONORS were presented at TBN's Music City Auditorium on Monday, July 18 with a night of exciting performances and special presentations to distinguished honorees CLAUDE AND CONNIE HOPPER and JEFF AND SHERI EASTER. The ninth annual event was presented by the Southern Gospel Music Guild and hosted by Grammy® Award-winning vocalist JASON CRABB. The evening featured an all star line-up of musical performances and appearances by THE BOWLING FAMILY, THE HOPPERS, JEFF & SHERI EASTER, KAREN PECK & NEW RIVER, KEVIN WILLIAMS, LEGACY FIVE, LES BEASLEY, THE MARTINS, THE NELONS, TRIUMPHANT QUARTET and SGMG PRESIDENT CLARKE BEASLEY.
Special Harmony Honor presentations were made to Claude and Connie Hopper, celebrating 50 years of marriage and music ministry, and Jeff and Sheri Easter, celebrating 25 years of marriage and music ministry. These special tributes were highlighted by video tributes from friends including BILL GAITHER, MARK LOWRY, and THE BOOTH BROTHERS.
SGMG President Clarke Beasley stated: "The entire SGMG (Southern Gospel Music Guild) was thrilled with the Harmony Honors presentation, and those who attended were really treated to an example of our music at its finest as the performances were strong and the production was first class. We felt it really made a strong statement about the level of talent with which our music is blessed, and we are eager for the response the telecast will receive."
TBN will broadcast The Harmony Honors on FRIDAY, JULY 22, 2011 at 9 PM CST/10 PM EST.
Viewers are encouraged to email comments@tbn.org to thank them for airing the show.
For more information, visit www.SGMG.org.
Tags:
bill gaither
,
Clarke Beasely
,
Claude Hopper
,
harmony honors
,
Jason Crabb
,
Jeff & Sheri Easter
,
judy nelon group
,
Karen Peck & New River
,
Kevin Williams
,
legacy five
,
Les Beasley
,
Mark Lowry
,
TBM Music city Auditorium
,
the booth brothers
,
The Bowling Family
,
The Hoppers
,
The Martins
,
the nelons
,
triumphant quartet
Posted in
announcements
|
Comments Off

on TUNE-IN: JASON CRABB hosts HARMONY HONORS