Written by Staff on September 4, 2020 – 3:03 pm -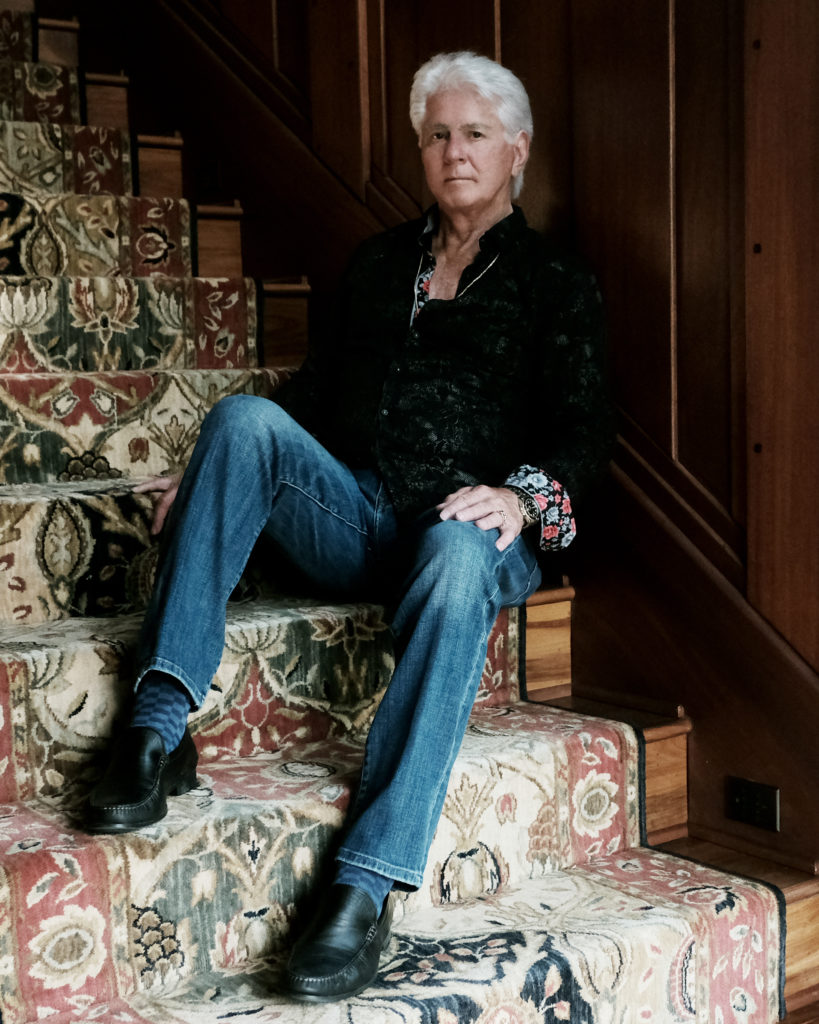 NASHVILLE, Tenn. – A revered bass vocalist, whose distinctive voice complimented Elvis Presley on stage and in the studio, Larry Strickland "continues to carry the torch for the music that he and Elvis, and so many others loved," (The Commercial Appeal) with his first solo project, Legacy, available everywhere today.
A valued band member during the last two-and-a-half years of The King's career as part of J.D. Sumner and The Stamps vocal group, Strickland always focused on being a harmony vocalist in a group or quartet, until now.
"These are songs I learned in church while my dad was a minister, and then when I started working for Elvis, these were songs he'd sing in private with us, often backstage, on the road or at his Graceland home. These Gospel staples bring back all of those precious memories from when I was a kid, as well as my years with Elvis," Strickland shared.
A few of those Elvis favorites Strickland recorded on  Legacy include "Just A Closer Walk," "Take My Hand, "Precious Lord," "In The Garden" and "Love Lifted Me" as well as Josh Turner's "Long Black Train" and Don Williams' "Lord I Hope This Day is Good."
Strickland's professional career as a bass singer began in the mid-'60s harmonizing in local groups. During one show, Strickland opened for J.D. Sumner and The Stamps, and during that performance, he caught Sumner's ear for talent. Years later after serving in the Army, Strickland received a call from Sumner to join The Stamps.
"When Richard Sterban left The Stamps and went with the Oak Ridge Boys, they asked me to come to Nashville and audition, and I got the job," Strickland said.
Strickland's first performance was with Elvis in Las Vegas, and he would remain employed and part of the TCB inner circle for national tours and studio sessions until The King's death in 1977. Strickland's bass harmonies can be heard on "Way Down," one of the last known songs Elvis recorded from The Jungle Room Sessions. Strickland would go on to perform 204 concerts with Elvis.
Legacy Track Listing:
1. Long Black Train
2. Just A Closer Walk
3. Take My Hand, Precious Lord
4. Lord I Hope This Day is Good
5. In The Garden
6. Love Lifted Me
For more information on Larry Strickland, visit larrystricklandmusic.com.
Tags:
Elvis Presley
,
gospel music
,
larry Strickland
,
legacy
Posted in
announcements
,
artists
|
Comments Off

on ELVIS PRESLEY'S BACKUP VOCALIST LARRY STRICKLAND RELEASES "LEGACY," SINGS GOSPEL STAPLES AND COUNTRY COVERS
Written by SGN Scoops Staff on May 8, 2013 – 12:28 pm -
NASHVILLE, Tenn. — May 8, 2013 — Larry Strickland, owner of Palmetto State Quartet, has announced a major change for the legendary quartet. It was announced today that the popular vocal ensemble will undergo a name change in the coming weeks. The change comes at a time when Strickland sees the group evolving. "We feel that this is the perfect time to make a name change since we have had vocal changes in our group recently" stated Strickland. "The talent and sound that has come together is exciting! We still have the close harmony, but also this group can deliver unique, modern vocal arrangements for our time. We've spent months writing new material, working in the studio and can't wait to premier our new music to radio and our fans!"
So, what's the new name? "Well, we don't really know," says Strickland, with a laugh. "We need some help, so we are going to our friends and fans, the ones who come to our concerts, to ask for their input. "
Beginning today, May 8, 2013 through May 29, 2013, fans can submit their suggestions for the new name of the group to NameTheGroup@gmail.com. The brand-new name will be announced on June 3, 2013. The winning entry that is chosen will receive the following as a "thank you" from Larry Strickland and members of the group:
$500 Cash Prize
Front Row seats to any upcoming concert
Meet-and-Greet before a concert
The first copy of the new CD, autographed
Autographed Picture
The group is currently in the studio finishing their new project and a tour will be launched in conjunction with the recording release. "These are greatly exciting times," says Larry. "I love Southern Gospel Music and I am looking forward to the next phase of this group!"
Palmetto State Quartet is booked exclusively through BSA/Beckie Simmons Agency. Beckie Simmons states " This is the perfect time for the name change with this Quartet. We are behind them 100% and looking forward to taking this journey with Larry Strickland and PSQ for the future!" For further information call 615-595-7500 or visit www.bsaworld.com.
Tags:
Beckie Simmons Agency
,
larry Strickland
,
palmetto state quartet
,
southern gospel
,
Southern Gospel News
Posted in
announcements
|
Comments Off

on LARRY STRICKLAND ANNOUNCES MAJOR CHANGE
Written by SGN Scoops on July 28, 2011 – 7:10 pm -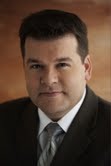 Nashville, TN – Palmetto State Quartet manager and bass singer, Larry Strickland has announced the addition of Wesley Smith  to the popular quartet. Smith will fill the tenor position for the Nashville-based group.
Smith, the youngest of four sons, grew up in and around Gospel music, as his dad, who also served as a pastor, sang in a regional quartet. At a very young age, Smith was smitten with the smooth, rich quartet sounds and became hooked on four-part harmony. He admits that his favorite groups are The Cathedrals, The Statesmen and The Oak Ridge Boys.
At a young age, he learned to play guitar and piano and by the time he reached the age of 15 was singing and playing bass guitar with his first quartet. He spent several years traveling and singing with regional groups before accepting his first full-time position, ironically with Palmetto State. He traveled with PSQ for two years, and later began singing with The Dixie Echoes. Smith says, while he enjoyed his time with The Dixie Echoes, he is thrilled to return to PSQ. "I love Randy and all The Dixie Echoes," Smith states. "They are a great bunch of guys, and I thoroughly enjoyed my time with them, but I'm thrilled to be back with Palmetto State, and look forward to rekindling many friendships I made with their many friends and fans."
Riding high on the success of their latest Top 20 single, "Don't That Sound Like Heaven," Palmetto State is traveling throughout the States and are also featured on a number of events featuring the multi-award winning duo, The Judds. Visit www.psqworld.com for complete touring information.
Tags:
Cathedrals
,
larry Strickland
,
palmetto state quartet
,
Southern Gospel News
,
The Dixie Echoes
,
The Judds
,
The Oak Ridge Boys
,
the Statesmen
,
Wesley Smith
Posted in
announcements
|
Comments Off

on Palmetto State Quartet Welcomes New Tenor
Written by Rhonda on November 12, 2010 – 10:59 am -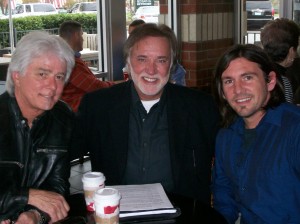 Brentwood, TN (Mansion Entertainment) November 12th, 2010 – Mansion Entertainment has announced the addition of Palmetto State Quartet to its roster of Mansion Record artists.
 
For almost 70 years Palmetto State Quartet has been an integral part of providing a contributing legacy of notable personnel and chart-topping songs to Southern Gospel Music. Larry Strickland, bass singer for the group, acquired Palmetto State in 2009 and has created a talented vocal collection with Paul Lancaster providing lead vocals, Robert Fulton singing tenor and David Darst contributing the baritone. Concert attendees, radio listeners and television audiences are already embracing this tradition-laden group with their fresh arrangements of new songs and timeless Southern Gospel classics. Palmetto State is also scheduled to perform with The Judds during "The Last Encore" tour this November and December.
 
A new single from Palmetto State Quartet is currently shipping to radio, "Don't That Sound Like Heaven" on the Mansion Radio Hits Volume 2. The new project entitled, "Grace", will be available in stores during the first quarter of 2011. For more information regarding Palmetto State Quartet visit their website at www.psqworld.com or for information regarding scheduling the group contact The Beckie Simmons Agency at 615-595-7500. For more information on Mansion Entertainment visit www.themansionentertainment.com.
Tags:
Beckie Simmons Agency
,
David Darst
,
larry Strickland
,
Mansion Entertainment
,
palmetto state quartet
,
Paul Lancaster
,
Robert Fulton
Posted in
announcements
|
Comments Off

on Mansion Announces The Addition of Palmetto State Quartet