Written by SGN Scoops Staff on November 27, 2020 – 11:38 am -
Nashville, TN  Les Butler was admitted to Stonecrest Medical Center in Smyrna, TN on Sunday, November 22 with COVID pneumonia.
Here is an open letter from Les, written yesterday evening:
"So, here's the story. I've been in Stonecrest Medical Center in Smyrna, TN since Sunday. I have COVID pneumonia and am having issues with my oxygen. The single prayer request I have is that my oxygen levels will head the right direction. All else is well. No fevers, weakness, etc.
I am happy to report that we (me and the Lord) have been having great worship services in room 303! Hallelujah! I've been studying the Bible, reading books about prayer, reading through God's Promise Book (powerful). I've been watching great Gospel music on YouTube. Simply having church.
Bev also has COVID, but mild. She is at home worried sick about me. Please pray for her. This will be our first Thanksgiving apart from each other in 40 years. No complaints. God has been good to us.
I'm out for now. Pray! I'm excited to see what kind of testimony God is preaparing for me! I will tell the world of his goodness and mercy!
Please feel free to share. I don't care who touches the throne room on my behalf! And thank you to the hundreds who have known and have been praying for me. I am getting texts all the time. Very encouraging!"
Les's wife, Bev, shared this update today, "I ask all of our friends to pray fervently for Les. He has not had a very good day, oxygen levels have been dropping and they keep increasing the oxygen. They have called in a pulmonary specialist. Today will be the final Remdesivir treatment and possibly a second blood plasma antibody infusion. I'm trusting God to turn this around. He is able!"
Thank you for your continued prayers for Les, his wife, Bev, and their family!
Tags:
Les Butler
Posted in
announcements
|
Comments Off

on Urgent Prayers Needed for Les Butler!
Written by Staff on August 14, 2020 – 12:05 pm -
Beyond the Song by Jantina Baksteen
It was great to talk to David Kiser from Heart2Heart. Enjoy reading all about their ministry in this Beyond the Song edition.
Jantina Baksteen: Heart2Heart is a singing trio. Can you introduce yourselves to SGNScoops?
David Kiser: Thank you SGNScoops! The group consists of myself, David Kiser, and Deana Kiser, a husband and wife team from Cherryville, North Carolina, and our longtime friend, Rhonda House, from Belmont, N. C.
JB: You have been 20 years on the road. What is it like to travel so long together?
DK: Very Interesting. Well, the group has been through several personnel changes over the past 22 years, but for the last 10 years or more, we have really enjoyed the road together as the current roster. We all love to have fun and there is never a dull moment.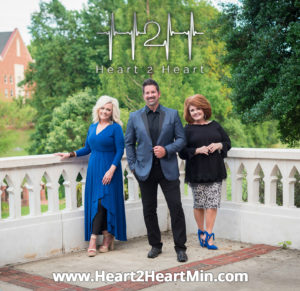 JB: What message of hope does Heart2Heart share, from your heart to other hearts, when you are on stage?
DK: It seems today there are more hurting people sitting on church pews. In 1998, we started out with a mission to always make Jesus the center of what is seen on the stage, and to encourage the body of Christ. Our focus still remains strong today: To let the church know that Jesus still saves, heals, delivers and sets free those that are bound and captive. We love people and we love loving on people. Showing the love of Christ and praying with people is just what we do. Keeping the real thing still the real thing.
JB: You have a great song out to radio called, "Happy Glad Day." If I'm not mistaken, there's a video made. Can you share the story about that song?
DK: Well, the song was pitched to us by our friend Tery Wayne Wilkins. It was co-written with Reba Faye Rambo. We had been after Tery for some time to let us record a song of his. Once we heard "Happy Glad Day," we were in love with the message and melody. We didn't plan on recording it originally with the old Southern gospel sound, but we are glad our producer, Les Butler, agreed this would sound great with an old fashioned sound. So, it is led with a old flat top piano sound. We were blessed to be able to shoot a video of "Happy  Glad Day," as a part of the Great American Gospel TV program, down in Savannah, Georgia, just a few months back. If our plans don't change before September, we hope to perform "Happy Glad Day" this year at NQC 2020. We hope gospel music fans enjoy listening to this song as much as we love singing it.
Here is the original video with Heart2Heart singing, "Happy Glad Day."
JB: What is the response from your audience?
DK: We feel very favored to have a very loyal and energetic fan base. Some of that, we feel, is from the energy we put off, and worship we engage in, from the stage. Normally, our concerts are very high energy, high emotional services. It is very common for us to see or have responses to the altar during our concerts or services. We always end our services with altar time and prayer, and it is a norm for us to have crowd response at that time, and us meet and pray with people in the altars.
JB: How do you get motivated when you are the road and your day doesn't go as you hoped it would?
DK: Well, as we all know, this can be quite a challenge, when the enemy seems to rage all out war on ministries when they are being effective. I must say our team does an excellent job putting aside our struggles, battles, and pains, when we step on the stage. We all have the same heart and mind when it comes to ministering to people. At that moment in time, there is no one else more important than the souls sitting in front of us, and we have a commitment to deliver the gospel in an excellent and timely fashion. I have seen my team struggling through life's problems, moments before we took the stage, and then watch God not only show up and do something beyond our thoughts in a service, but also calm the storm for us and work a miracle because of the sacrifice. That's what he does for his children.
JB: Who are your musical influences? 
DK: We love Karen Peck and New River, the Bowlings, Jeff and Sheri Easter, the Perrys, and the Talleys. They all have been a big blessing to us over the years. In the past few years, we've been able to work with a lot of great artists in venues all over. One of our favorites that we have come to really love are the guys of Triumphant Quartet. They are great encouragers. We are thankful for all of the Main Street artists that have encouraged our ministry and sowed into us over the past 22 years.
JB: If you could sit around the table with a legend from the past,  who would that be?
DK: Well, I know you said one, but these are a combo. I must say I would love to sit down with George Younce and Glen Payne. Oh, the stories and wisdom I would love to gather from those two iconic and first class gentlemen.
JB: Do you have a testimony you would like to share with the readers of SGNScoops?
DK: Probably the most dramatic blow that we ever faced as a ministry came a few years ago when Rhonda House lost her mother and husband on the same day. Our ministry was hit very hard with this news. God was so faithful to us through that time. Our families, local churches, and fans, held us up as we moved through that valley. Rhonda was faithful to continue to minister. We only missed one weekend due to the funerals, but Rhonda felt like both Jimmy and her Mom would have said, "Don't you stop singing because of us. Sing, sing, sing." So, we continued to press forward knowing we were operating in our calling. In the words of Rhonda, "When you don't know what to do…do what you know to do." We did. (We) leaned on God and watched him work. Rhonda continues to minister and share her story, so others can know that God is faithful, and he will see you through the times of life that feel unbearable. He has a plan because he is the author of the plan.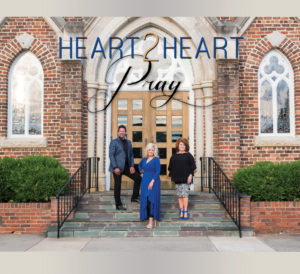 JB: What is the most funniest thing that ever happened in the past 20 years of Heart2Heart?
DK: Wow. Too many to list. We almost have a funny story every weekend. No kidding. Probably some of the funniest, is us forgetting our lyrics on stage. I (David) almost never forget a lyric, and when I do, I'm usually good at making something up. One of the first services when Rhonda was back with us in 2011, (I think), we jumped up on the first song all excited, and opened our mouths, and for the first line of the song…(silence, crickets) nothing but music, and David humming some kind of gargling mess that wasn't words. Nothing came out. We got such a huge laugh out of that. Luckily, it was a church we had sang at many times and they love us. We have several funny lyric hiccups like that which are just hilarious. Thank the Lord for grace.
JB: What is ahead for the Heart2Heart ministry in the near future?
DK:  We think that the time is now for our ministry. There are so many great things happening, it is really hard to put it into words. We say all the time, we feel like we are God's favorite children. He just keeps doing great stuff. Watch out for more great radio releases from this new project, "Pray." We are going to keep putting out great music and be sensitive to gospel music fans on what they want to hear. Look for us at NQC 2020, and Dollywood at the 2020 October Harvest Fest.
JB: Where can people reach you if a church or event is looking for some good gospel music?
DK: Call Heart2Heart at 704-802-4634 or email us davidk@heart2heartmin.com. You can find more info on us at our website: www.heart2heartmin.com or connect with us on Facebook.
Thank you so much for sharing your ministry with SGNScoops. Wishing you God's rich blessings as you get back on the road to share the greatest message that will give peace and comfort to those who are hurting. 
Did you know that you can receive the printed, full-color version of SGNScoops Magazine by subscription? Find out more 
HERE
.
Tags:
Beyond the Song
,
gospel music
,
Happy Glad Day
,
Heart2Heart
,
Jantina Baksteen
,
Les Butler
,
Southern Gospel Music
Posted in
artists
,
Beyond the Song
|
Comments Off

on Beyond the Song: Heart2Heart sing "Happy Glad Day"
Written by Staff on May 5, 2020 – 12:27 pm -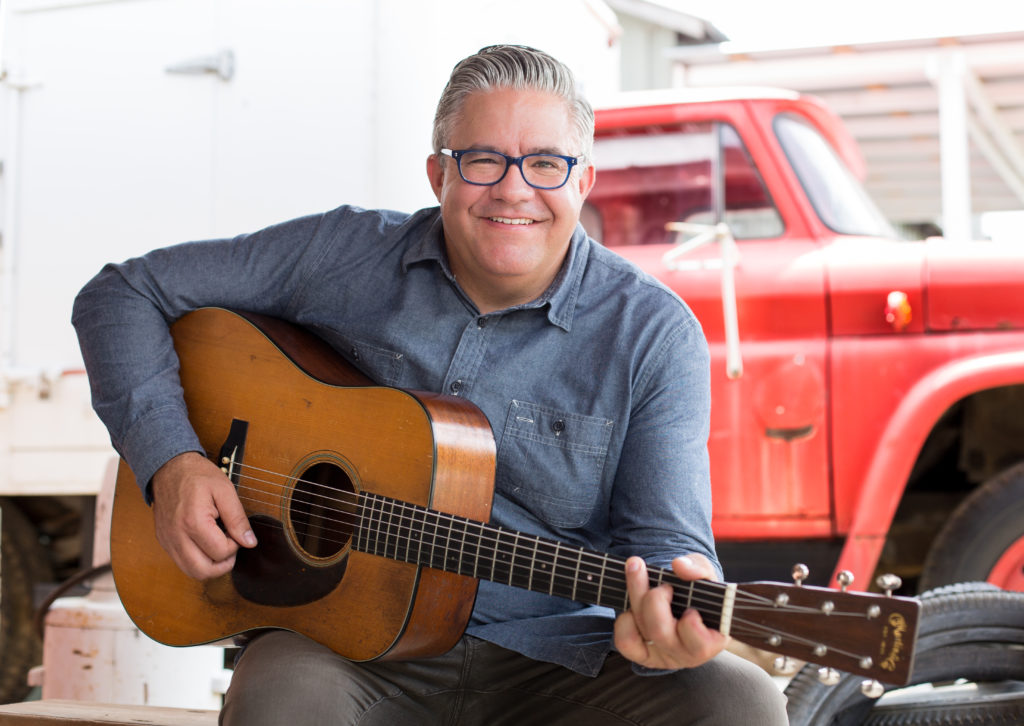 I first heard Kenny Smith when he was a member of the Lonesome River Band (LRB) back in the 90's.  They were my favorite bluegrass band at the time, and they still are great. His guitar playing was, and still is today, some of the best on the planet. His acoustic rhythm playing is on a short list of the greatest ever. It's special. He's special.
Today he travels with his wife as the Kenny and Amanda Smith Band, as well as some special dates as the Band of Ruhks featuring former LRB members, Don Rigsby and Ronnie Bowman.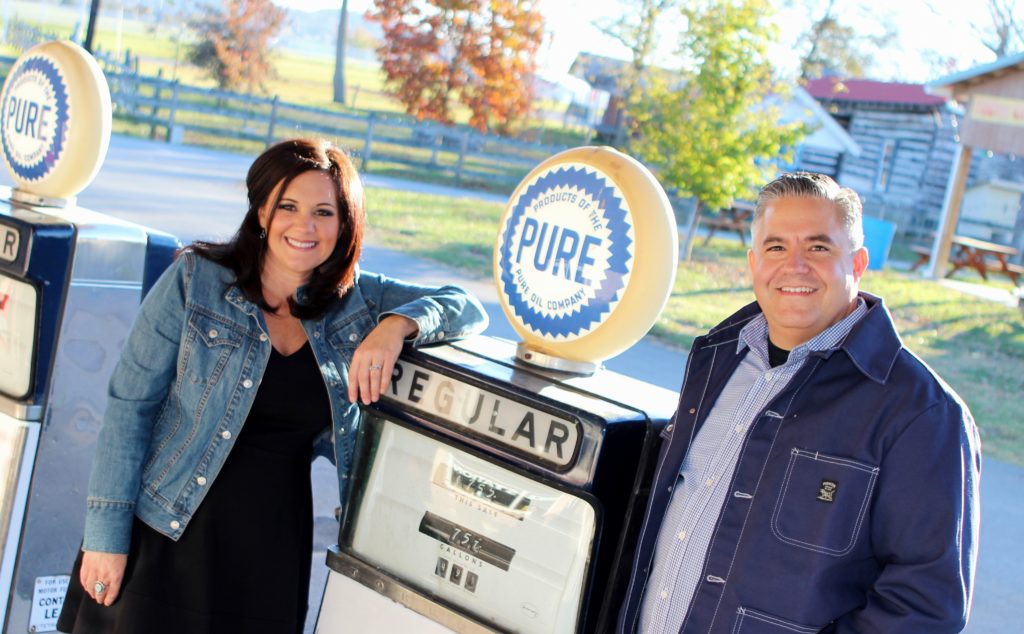 Here's more about my friend, Kenny Smith.
Butler: What is your earliest musical memory?
Kenny Smith: My dad and grandpa were both fiddlers. I had uncles and cousins that sang and played as well. I remember Dad always playing fiddle around the house.
Butler: Can you fill us in on your musical history? What bands have you been a part of? 
Smith: Dad made a guitar and would keep it in the closet. He told my brother and I to never mess with it. I was four years old at the time, I would get in there after he went to work and try to play it. My mom never told my dad because he was busy all day. One day, Dad came home early and caught me. He saw something in me that day, though. He taught me three chords and the next day I could do it. That Christmas, Santa brought me a guitar and my older brother a banjo.
We would go to these banjo and fiddle contests and I would back up the other contestants. It was an on-the-spot music education. I would record the other fiddlers if they knew a new tune that I didn't know. 
I always played but it was never a career choice for me. I had moved to Tennessee after I graduated from high school. I was playing in a bluegrass band from Huntsville, Alabama and Claire and Larry Lynch happened to be out in the audience. They asked me to help play a showcase at IBMA in Owensboro, Kentucky. It was a real eye opener for me. I got to talk to a lot of the artists there that day. Everyone was encouraging and it changed my life's path to a musical one. I played in the Lynch's Front Porch String band for about two years. 
Through my travels, I met a Virginia banjo player named Sammy Shelor. We jammed backstage at Graves Mountain, Virginia. One day I got a call from Sammy to try out for one of my favorite bands, the Lonesome River Band. I remember trying out in Nashville in a hotel room. I recorded my tryout because it might be the only time I would play with my favorite band.
After playing for about 30 minutes, Ronnie and Sammy told me I got the job. I couldn't believe it. I packed up my car and moved to southwest Virginia. My bluegrass journey was in full swing. I was also praying that God would send me someone to share music with.
One night we were playing The Milton Opry House in Milton, West Virginia, when I met a young lady, Amanda Collins, who would be my answer to prayer. We got married about a year after that first meeting. We would sing at churches and different gigs locally.
We started the Kenny and Amanda Smith Band in 2001, and recorded a project for our family and friends and one of the songs charted. We won IBMA emerging artist in 2003 and that jump started our career as a band.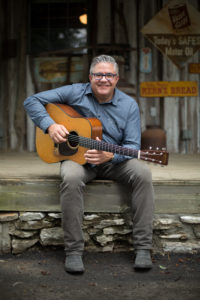 Butler: What is it like touring and recording with your wife?
Smith: It's the best. I couldn't imagine it any other way. It's a tough business, but to have someone to pray with is worth it all. Recording is our favorite part of music. It's exciting knowing a song could possibly affect someone's life. We have always tried to pick songs that mean something and have substance. Our passion and strength comes from (God) and to relay that through our music is our goal. 
Butler: What's the first instrument you tried to play and do you play other instruments?
Smith: My first instrument was the guitar. I also play clawhammer banjo and acoustic bass. 
Butler: Did you ever have a desire to do something else? If so, what?
Smith: While I was in high school, I wanted to be an artist. I could always draw at an early age. It's like music; it's something I've always done. I'm getting more serious about (painting) now. It kind of goes hand in hand with music. Painting has rhythm and music has colors. 
Butler: Which do you enjoy the most; playing live or in the studio?
Smith:  I like the spontaneity of live music and meeting people. I really enjoy the whole process of recording. We have had the great pleasure of recording at the same studio for the last 20 years. Our dearest friends Glenn and Susan Tabor at GAT3 studios in Charlotte, North Carolina, have helped us produce and preserve a special part of our lives. That studio always inspires us to do our best because it is the best. 
Butler: What is your favorite song to play and why?
Smith: "You Know That I Would." Ed Williams wrote this song for his wife for their anniversary. It tells about how you would give anything you could for your special someone. It meant something totally different to Amanda, and it was about the baby we were waiting for at the time. Amanda was pregnant, and (we would) do anything for this beautiful baby that was about to come into our lives.
Butler: When you're not picking and singing, what are you doing?
Smith: I like to cook and B.B.Q. I also fix up and restore vintage guitars, pickup trucks, Schwinn Sting-rays and Accutron watches.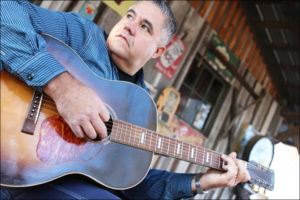 Butler: Can you please give us a brief testimony?
Smith: I had been going to church in high school and was under conviction. Around that time, I had a near-death drowning experience that changed my outlook on everything. I literally saw my own funeral while under water. I soon moved to Tennessee from Indiana to get to know my grandma better. I started going to my cousin Richard Gulley's church. He always sang and played, so I was drawn to that. They had a trio and wanted to do quartets. So, they asked me if I could sing baritone. I tried and I could hear the part. Up until then, I had never sung much at all. There was a spring revival, and that morning the preacher stood in front of everyone individually in the pews and asked us point blank, "If you were to die would you go to heaven?" I stepped out of the pew and rushed to the altar. I asked Jesus to come into my heart that day and was forever changed. I was so lucky to be given another chance after my drowning incident and I didn't take that for granted, never have. I was 19.
My cousin, Steve Mowery was a huge influence and witness on my life. Since I was little, I remember him singing and playing guitar. He would always sing gospel songs. Songs about a beautiful place where there are no tears and no pain. He would also sing about a man called Jesus that made a way for us to go to this wonderful place. Growing up I always knew Steve was different, but I didn't realize why. I felt it every time I was around him. I want to be more like that.
Thank you, Kenny, for giving us a look into your life. You can learn more about Kenny and Amanda at facebook.com/kennyandamandasmith on Facebook, or at kenny-amandasmith.com.  
Did you know that you can receive the printed, full-color version of SGNScoops Magazine by subscription? Find out more 
HERE
.
Tags:
Bluegrass Gospel
,
Kenny and Amanda Smith
,
Kenny Smith
,
Les Butler
,
Les Butler and Friends
,
Lonesome River Band
Posted in
artists
,
sgn scoops magazine
|
Comments Off

on Les Butler and Friends: Kenny Smith
Written by Staff on May 3, 2020 – 3:23 pm -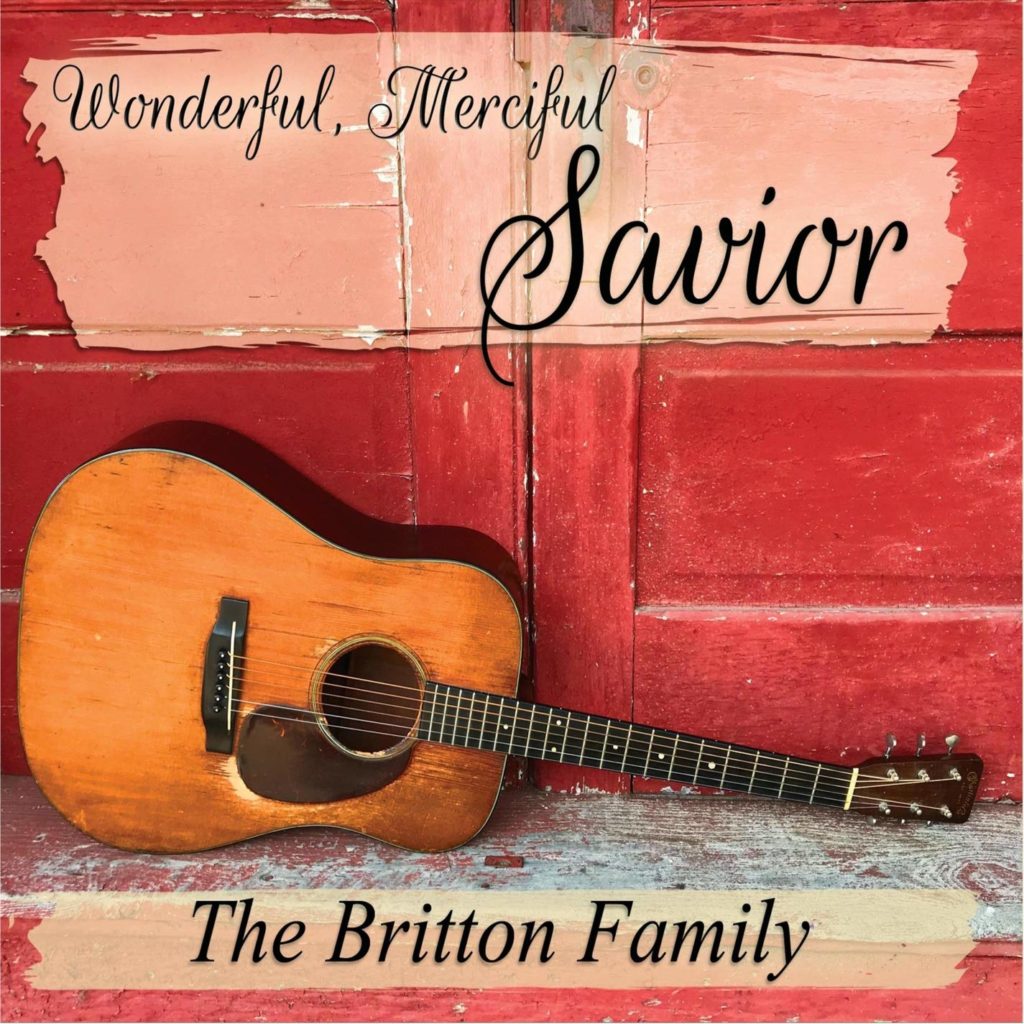 In both major publications, Singing News and SGNScoops magazines, Les Butler and Family Music Group have promoted this month's No. 1 and No. 2 songs. "When He Speaks," by the Britton Family was No. 1, and  "Which Thief are You," by Bama Blu-Grace was No. 2. Heaven's Mountain Band's song, "For a Moment of Grace" is No. 3 in Singing News and No. 5 in SGNScoops.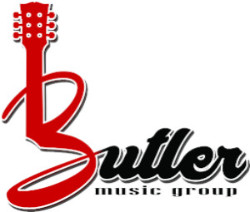 Family Music Group also promoted these top charting songs in the SGNScoops Bluegrass Charts:
#9  "A Brighter Day" by the Primitive Quartet
#11 "Near My Lord" by Fields of Grace
#13 "If you Want To" by Journey Home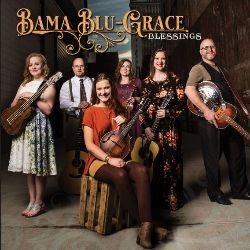 In total, we were blessed to have three of the Top 10 in the Singing News Bluegrass Gospel Charts.  In the SGNScoops Magazine, we have the top two songs, three of the top five songs, and six of the top 13!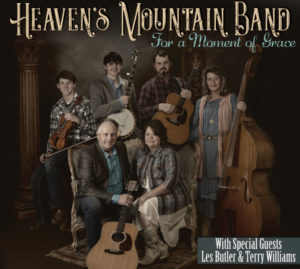 Famiky Music Group is truly honored to work with such great artists and is thankful for the D.J.'s who work tirelessly to spread the good news through Bluegrass Gospel music!
Did you know that you can receive the printed, full-color version of SGNScoops Magazine by subscription? Find out more 
HERE
.
Tags:
Bama Bluegrass
,
Bluegrass Gospel
,
Britton Family
,
Butler Music Group
,
Family Music Group
,
Heaven's Mountain Band
,
Les Butler
,
SGNScoops Magazine
Posted in
announcements
,
artists
|
Comments Off

on Family Music Group Bluegrass Chart Successes
Written by Staff on April 27, 2020 – 3:50 pm -
She is referred to as the, "Queen of Bluegrass." And, you know what? She is. Go ahead and listen for yourself. Most artists in bluegrass will record a gospel song or two on about every recording project. And they'll sing one or two in concert. Not Rhonda. She records entire gospel albums and always features multiple gospel songs every time she hits the stage. Why? Because it's important to her. This month's feature is on the Queen of Bluegrass, Rhonda Vincent.
Les Butler: What is your earliest musical memory?
Rhonda Vincent: My earliest musical memory was performing when I was probably five years old, on what was known as the Jerry Lewis Telethon. I grew up in a musical family in Greentop, Missouri. Music is traced back five generations, and now six generations, as Sally is carrying on the tradition. We had driven up to Ottumwa, Iowa, to be on the telethon at 3:00 a.m. Our performance was around 5:00 a.m., and I decided I wasn't going to sing. Well, my Dad took me in the back room and convinced me that I was going to sing. I can remember seeing myself in the TV monitor. Tears were streaming down my face, but I was singing the Bicycle Song, and people thought I was just acting out the wreck in song.  
LB: What's the first instrument you tried to play?  
RV: My Dad gave me a snare drum, stand, and a set of brushes for my sixth birthday. I became the drummer for my family band The Sally Mountain Show.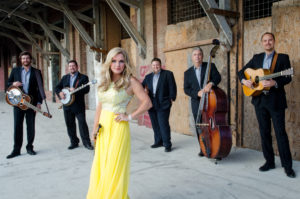 LB: State the instruments you play?  
RV: I started playing snare drum at six. Started the mandolin at eight. Fiddle at 12, guitar at 16, and throughout my teen years, I would get take turns learning many other instruments like the banjo and bass. I played autoharp on an award show. I play most any stringed instrument. Some better than others. The mandolin is my main instrument. 
LB: If you could only have one instrument on a desert island, which one would it be?  
RV: I would take my mandolin. I am most comfortable with that instrument, and I can play rhythm or pick out a tune on the mandolin.
LB: Who are your favorite musicians on each of the instruments you play?  
RV: Buck White is my favorite mandolin player, as well as my favorite piano player. Stuart Duncan, is my favorite fiddler. He just has a sweet tone. Kevin Grant is my favorite bass player. Ron Stewart is one of my favorite banjo players. Tony Rice is my favorite guitar player.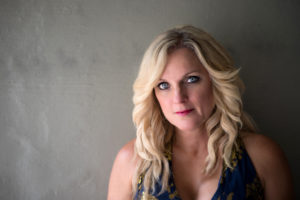 LB: Growing up in a musical family, did you ever have a desire to do something else? 
RV: I really didn't know anything else. I majored in accounting in college, and I also took a few photography classes. I loved learning about new things that I had interest in. I loved photography, and even ruined the white carpet in my parents bathroom by setting up a dark room in their bathroom. 
LB: Who dubbed you as the Queen of Bluegrass?  
RV: January 2000, the Wall Street Journal named me The New Queen of Bluegrass. Later, the National Old Time Music Organization held a ceremony and gave me a crown, deeming me the Queen of Bluegrass. 
LB: You've done it all…or have you?  What are a couple of the biggest/coolest things you've ever done?  What haven't you done that you'd like to do?   
RV: I'd love to meet and record with James Taylor. I love his music. I feel very blessed and thankful to have been given many opportunities. I'm honored to have performed on the Grand Ole Opry 214 times. Love working with Dolly (Parton) and pinch myself remembering how she came to my house in Missouri. I value her friendship very much and admire her kindness and humbleness. So many things, and I look forward to every new opportunity that comes my way.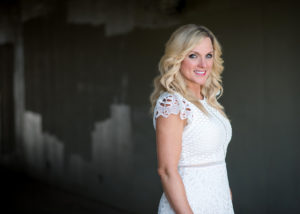 LB: Which do you enjoy the most: Playing live or in the studio?     
RV: I love performing live and having the chance to meet the audience. The studio is a necessity. I can't say I enjoy it as much. I love when a recording is completed. The process usually gives me a bit of stress, trying to make the best musical creation we can make. 
LB: You are a great singer.  Do you recall the first song you ever sang in public? 
RV: Thank you very much. I think my first song was the Bicycle Song. I also recorded with my family band in 1967, and I sang two songs for the recording. 
LB: What is your favorite song to play and why?
RV: I really enjoy performing the song "Please," which is a duet with Dolly Parton. I just never get tired of singing that song, and I love the message it says, which is, "Please….let me grow old with you." 
LB: Do you write? If so, what's the favorite song you've written?     
RV: I write on occasion. The song that always gets a consistently amazing response, and usually a standing ovation in the show, is titled, "His Promised Land," a gospel song I wrote, ironically, while visiting Las Vegas. 
LB: When you're not picking and singing, what are you doing?   
RV: I'm always doing something. Usually catching up on bills, email, computing royalties, and any other business-related work.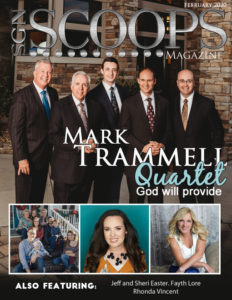 LB: Give us a brief testimony…
RV: I was saved when I was eight years old during a youth meeting in Greentop, Missouri.  The preacher gave an invitation. I remember feeling an urgency to go to the altar. God was speaking to my heart. We have been through so many trials and difficulties. I am so thankful I have a Savior who never fails me. No matter the situation I'm going through, God is always the answer. My daily prayer is asking God to strengthen my walk in faith, and his will for my life, and my acceptance of that will.  
By Les Butler
First Published by SGNScoops Magazine February 2020
Did you know that you can receive the printed, full-color version of SGNScoops Magazine by subscription? Find out more 
HERE
.
Tags:
bluegrass
,
gospel music
,
Les Butler
,
Rhonda Vincent
,
SGNScoops Magazine
Posted in
artists
,
sgn scoops magazine
|
Comments Off

on Les Butler and Friends: Rhonda Vincent
Written by scoopsnews on December 20, 2019 – 1:29 pm -
I guess mine would have to be 1971.  We came home on Christmas Eve night after spending the day at my Aunt and Uncle's house.  We walked in the side door into the kitchen and I looked to the left and saw a used spinet piano.  I couldn't play a piano, but by the end of the night, I was playing songs on it.  I don't know why my parents bought me a piano, but I'm sure glad they did.  It has served me well over the years.  Every week since that Christmas Eve 1971 I've played the piano at church and more recently on #1 chart songs and now with the Old Time Preachers QT.  My parents are in heaven but I still want to say thanks Mom and Dad!  I may not be the best piano player in Southern Gospel Music, but there's no one that enjoys anymore than I do.

Blessings!

Les Butler

Butler Music Group/Family Music Group
Tags:
Favorite Christmas Memory
,
Les Butler
Posted in
announcements
|
Comments Off

on Favorite Christmas Memory- Les Butler
Written by Staff on October 18, 2019 – 3:37 pm -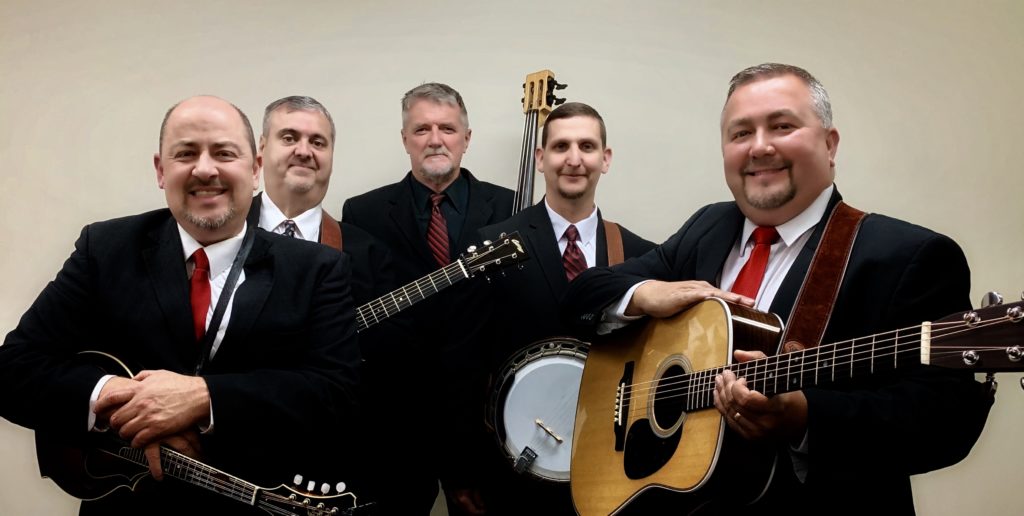 Over the past couple of years, I've been blessed to get to know, pick, sing and minister with a new group in Bluegrass gospel music called the Stevens Family Tradition (SFT).  They are talented, they are anointed and they are driven for the cause of Christ. I'd like to introduce you to one of their founding members, Brad Stevens. He is a great singer, a fine musician and an anointed preacher.
Les Butler: What is your earliest musical memory?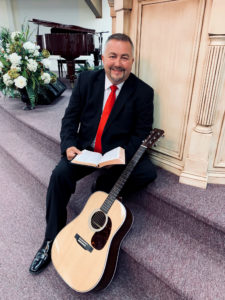 Brad Stevens: I've often said I cut my teeth on church pews and guitars; that being said, music has been a part of my life since a very early age. I remember standing in front of a church in my home town at the age of five, playing my guitar and singing a whole song. No doubt even before that I was joining in on the picking and singing at my nanny Shirley Stevens and Papaw Jess Stevens' house. 
Butler: Who is your top instrumental mentor? Vocal mentor?  Preaching mentor? 
Stevens: For instrument mentors I would have to look no farther than my immediate family: my dad, Donald Stevens, my late papaw, Jess Stevens, and my brother, Donnie Stevens. My cradle was surrounded by their playing and singing.
Vocal mentors could be a long list of folks for sure, but one of the most influential ones would have to be a gentleman, who is my cousin, Danny Stevens. I grew up listening to him sing in church and I found myself trying to sing like him for years when I was a kid.
My preaching mentor is my pastor of nearly 22 years, who is also my father-in-law, Joey Burns. He has faithfully served the same church, which he started, for 31 years. He has taught me so much from delivering the word of God effectively to how to love people unconditionally.
Butler: Why is the word, "Tradition," included in your group name?
Stevens: As you may have already noticed, music has been part of my brother's and my life since birth. We certainly have inherited a love for music from our papaw and dad. We're the third generation of our immediate family that has maintained a love for music…I'd say that's tradition.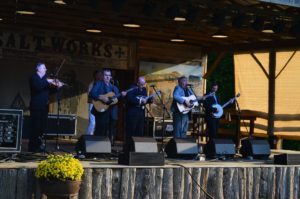 Butler: Tell us the history of SFT and introduce us to those who are in the group today.
Stevens: Stevens Family Tradition (SFT) started around four years ago as an album project. It had been over 15 years since I had been part of any music other than at church. Before I started preaching, my brother and I were part of a bluegrass band and made some of the fondest memories of our life doing so. After the long absence of that organized band music in my life, I really felt it was time to rekindle that with my brother, so we got together a group of friends to record an album. Next thing you know, after some conversations with our producer, Steve Gulley, who influenced us greatly to write songs, something we had never really done, the Lord began to give us lyrics, and the rest is history. The band started with myself, my brother Donnie Stevens, our long-time friend Frank Farley on guitar, and Jim Harp on the bass. These are the original band members and are still with us today. Frank's son, Trey, played resonator guitar with us for about a year until life took him in a different direction; we enjoyed having him. We have had several different banjo players throughout the process but filling that position now is a local friend Tommy Couch. Our good friend, Gil Benson, sits in with us from time to time on the fiddle as well. 
Butler: What's your biggest or most special musical moment?
Stevens: The Lord has blessed us to be able to play for a diverse group of people throughout our ministry so far; from Dollywood to congregations in churches throughout several states both large and small. We have been blessed to have our music on the radio and even on the charts, which is still a little hard to fathom. But if there's ever a moment that is special, it's when we've got to see those in need of the Savior lose grip of that pew and walk the aisle to the altar and pray through to salvation. That's why we do it.
Butler: Tell us about your family. Are any of them musical?
Steens: I have been married to my wife Candon for 21 years. We have been blessed with three kids; Peyton, 19, Hannah, 16, and Hope who is seven. Candon plays piano and has been the worship leader in our church for many years. Our middle daughter, Hannah, has recently begun to follow in her mommy and daddy's footsteps, singing in church as well. As for little Hope, she's like her daddy; she's been a song bird since she could talk. All this music and singing hasn't caught up with our son Peyton yet, but one day I believe it will.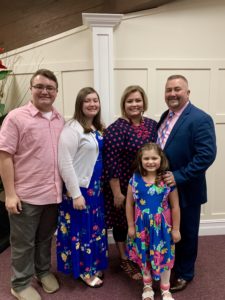 Butler: Tell us about the music festivals you are involved with in your hometown of Manchester, Kentucky.
Stevens: My brother Donnie and I have recently been involved with a festival here in our home town called Saltworks Appalachian Homecoming Festival. We had a very small part in it before, and were blessed to have the folks ask us to take care of booking the bands. We did our best to provide them the best bluegrass music in America today. 
We also felt the urgency and believe the Lord has led us to organize and promote a gospel event in our community as well. We went before the Manchester Tourism Commission with our vision and they were kind enough to give us the financial boost we needed to make sure this vision becomes reality. With their help and other sponsors as well, what will be known as the 1st Annual Shaping Clay Jubilee will happen on October 4 – 5, 2019, right here at the Pioneer Village in Manchester. Appearing at the event will be Heaven's Mountain Band, the Shepherds, Steve Gulley and Friends, Stevens Family Tradition, the Old Time Preachers Quartet, Jeff and Sheri Easter, the Hoppers, and the Isaacs. We are pleased to be able to offer this event for free to all who would like to attend.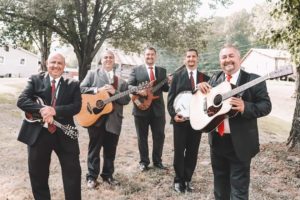 Butler: Please give us a brief testimony.
Stevens: First let me say, I'm thankful to be saved. I remember the day when the Lord changed everything about my life. Since that day, life has certainly dealt me and my family some uncertain days. On December 23, 2010, I had a massive stroke in my brain stem. God gave us a miracle and I survived; however, there were many days over the next four months when I didn't know if I would live or die. But through it all, God was with us and gave us the grace and strength we needed to endure. This experience has played a huge part of who myself and my family are today. I still deal with some issues from the stroke today, but I don't regret it happened because as a result of this experience, my family has grown closer, our dependency on the Lord has grown stronger, and many sermons and songs have come into being influenced by this first-hand experience. I'm very thankful for life and the opportunity to minister the truth of the gospel through preaching and music. I don't deserve to be where I am today, and give God all the glory for being not only my Savior, but the Author and the Finisher of my faith!
By Les Butler
First published by SGNScoops Magazine in July 2019
For more Gospel music features, read the latest SGNScoops Magazine HERE.
Download SGNScoops Magazine In PDF 
Here
Find SGNScoops Magazine On Facebook 
Here
Listen To Todays Gospel Music Here
Tags:
Bluegrass Gospel
,
Brad Stevens
,
gospel music
,
Les Butler
,
Les Butler and Friends
,
Stevens Family Tradition
Posted in
artists
,
sgn scoops magazine
|
Comments Off

on Les Butler and Friends: Brad Stevens of the Stevens Family Tradition
Written by Staff on July 14, 2019 – 2:53 pm -
Les Butler and Friends: Jeff Tolbert of the Primitive Quartet
I've known Jeff Tolbert for many years, and I like him a lot. He's a great husband, father, musician and one of the all-time greatest singers I've ever heard. I thought I knew most everything about Jeff, but even I was surprised at some of his answers to my questions. For example, did you know that over the years he played for Jeff and Troy Tolbert, the Stanleys, the Easter Brothers, Jeff and Sheri Easter, and he filled in with the Lewis Family, Karen Peck and New River, the Isaacs and Ricky Skaggs. Of course, it feels like he's been a member of the Primitive Quartet forever. You'll enjoy getting to know my friend, Jeff Tolbert.                                                                                                                        
Les Butler: What is your earliest musical memory?                                                              
Jeff Tolbert: My earliest memories (for me) were singing with my dad. We sang everywhere; in our community, churches, outdoor festivals and at many radio stations. We were featured a lot on the Saturday Morning Merry Go Round at WPAQ in Mt. Airy, N.C.                                                                                                                                                                                        
Butler: What was the first instrument you tried to play?                                                               
Tolbert: I started playing the guitar and bass guitar about the same time, around the age of seven. After that, I started picking up other instruments. I remember my dad telling me when to change chords on the guitar. I couldn't wait for him to get home from work so we could pick.
Butler: What instruments do you play now?                                                                                   
Tolbert: I play the bass guitar, mandolin, fiddle, banjo, harmonica, autoharp and a little on the dobro.
Butler: Who are your top three musician mentors?                                                                         
Tolbert: I would definitely say my dad is my first musical mentor. He taught me so much about music as well as life. His spiritual influence and walk with the Lord started me on my journey many years ago, playing music and living for my Savior. I miss him dearly, but I know we will sing together again.  
The Easter Brothers would be my second mentors as well as much of their family. The Easter Brothers were from my home town of Mt.Airy, N.C. Their music has always been a part of my life. I still say, no one can sing three-part harmony like Russell, James and Edd.  My third musical mentor would be Ricky Skaggs. From Ralph Stanley and JD Crowe until now, he's always been my favorite singer and musician. I grew up learning how to sing harmony with Ricky's records. After reading Ricky's autobiography that he published, I realized our upbringing was so much alike, as we were both raised in a godly home with a love for music. I cherish his friendship and appreciate his music.
Butler:  If you could only do one thing; sing or play, which would you choose?                         
Tolbert:  As much as I love to play, I would have to choose singing. Dad always told me, (when)  you sing a song, listen to the words. If the song helps you, it will help others. I want to be a help and encouragement to someone. I want to be able to tell folks there's hope in a lost and dying world, and there's joy in knowing Jesus.
Tags:
bluegrass
,
Bluegrass Gospel
,
Jeff Tolbert
,
Les Butler
,
Les Butler and Friends
,
Primitive Quartet
Posted in
artists
,
sgn scoops magazine
|
Comments Off

on Les Butler and Friends: Jeff Tolbert of the Primitive Quartet
Written by Staff on June 28, 2019 – 4:08 pm -
Editor's Last Word By Lorraine Walker for June 2019
Here is the June edition of SGNScoops Magazine and we are halfway through another year. It's hard to believe we are almost finished the second decade of the second millennium. I'm relieved to see sunshine and blue skies today, as we've been deluged with rainstorms ever since it stopped snowing, or so it seems. I hope that today we've brought some light into your day through SGNScoops and the artists we have introduced in its pages. 
The New Speer Family graced our cover and John Herndon had the pleasure of speaking to the members of this fantastic group which is rejuvenating the celebrated sounds of the original Speer Family. I also had the pleasure of speaking to various members through email even though I've never personally met them. Allison Durham Speer communicates like few are able to, regardless of the type of music. If you ever had any doubt that faith in God can move mountains, one look at the smile on her face will assure you of her belief in a God who does the impossible. 
John Schneider is also an artist we have never featured before, but Jimmy Reno has introduced a man who has struggled with many losses, yet retained his faith in God. Schneider's anticipated new release, "Recycled Grace," is bound to be heartfelt and eloquent. 
One artist that readers will already be familiar with is 11th Hour since member Jaquita Lindsey was on our writing team for some time. The group itself has been featured in the past and now Rob Patz has asked them to join the Creekside Gospel Music Convention family of artists. This trio is loved by so many and their songs continue to light up the charts months after release. 
We appreciate the time all of these artists and writers took to tell the story of faith through music, along with new trio Avenue, as well as pianist virtuoso Jeff Stice, who both spoke with our esteemed writer, Robert York. Les Butler is also highly valued here, as he brings a touch of Bluegrass to our pages, through the story of Randy Spencer of the King James Boys. What a great issue, along with Jennifer Campbell showing us the greatness of our Heavenly Father in this month where we celebrate Father's Day. Randall Hamm, Vonda Easley, and Rob Patz also lent their talent and pens, and we salute our whole staff, including our creative and design team.
I don't often get a chance to visit with our SGNScoops team, but recently I went with my sister Joan, our proofreader and all-around error-catcher, to enjoy an afternoon with Vonda and Jack Armstrong. We had a good time with this fun couple and we appreciated that they would carve out a few hours in their too-short Niagara trip to visit with us. Vonda and I have been acquainted for several years but don't really get to chat very often. We met Jack for the first time and I was reminded that regardless of accent, a sense of humor is something that connects people. A like spirit is also a positive connection and we all enjoyed the time of discussion and fun.
Strengthening relationships is something we all need to do, to either have an opportunity to show the love of Jesus to an unbeliever, or to build our own faith circle with people we trust. If you are an introvert like me, you find it difficult to step beyond basic greetings with your neighbors or the cashier you see regularly at your favorite store. Perhaps you are an extrovert who loves to chat but finds the deeper realities harder to discuss. It's a learning curve for all of us to gain the trust of those around us enough to have the right to discuss our faith. I'm still learning and beyond talking about the random raccoon that appears to ravage our roofs, I haven't built that many friendships on my street. But I'm trying.
I'm so glad we have the encouragement of gospel music, whatever style we happen to listen to, on any given day, to lift our spirits and strengthen us with the message of Jesus to face that day, whether we are asked to become uncomfortable or just watch for raccoons. Jesus loves us. The world needs to be reminded of that. 
Thank you, as always, for spending your time with us at SGNScoops. We appreciate our readers and we know that we wouldn't be here without you. If you are struggling and need encouragement, or need to hear more about the love of Jesus, please write to me or anyone on our staff. We read every note and email. Please write to me at lorraine@sgnscoops.com
By Lorraine Walker, Editor, SGNScoops Magazine
First published in the SGNScoops Magazine in June 2019.
Read the June SGNScoops Magazine Online HERE
Download June SGNScoops Magazine On PDF
HERE
Find SGNScoops Magazine On Facebook
HERE
Listen To Todays Gospel Music
HERE
Tags:
11th Hour
,
Avenue
,
Bluegrass Gospel
,
Christian Country Music
,
gospel music
,
Jeff Stice
,
John Schneider
,
Les Butler
,
Lorraine Walker
,
New Speer Family
,
SGNScoops Magazine
,
Southern Gospel Music
Posted in
sgn scoops magazine
,
special feature
|
Comments Off

on Lorraine Walker: June issue of SGNScoops and building relationships
Written by Staff on June 26, 2019 – 10:21 am -
Nashville, Tenn. (June 25, 2019) —The news is out!  The Top 5 Nominees in the Diamond Awards have been announced and Butler Music Group/Family Music Group is blessed to have artists in 12 categories!
We're excited that our very own, Les Butler, has been nominated for the Living Legend Award.  Heaven's Mountain Band leads our list with 4 nominations followed by the Williamsons and the Ferguson Family with 3 nominations each and the Barber Family with 1 nomination.
The Diamond Awards will be presented on Oct. 29, at the Smoky Mountain Convention Center in Pigeon Forge, TN, during the 2019 Creekside Gospel Music Convention.
To place your votes, click HERE
About Butler Music Group
Based in Nashville, Tennessee, Butler Music Group provides professional management  services to Southern Gospel and Bluegrass artists including Heaven's Mountain Band, Williamsons, Old Time Preachers Quartet, Barry Rowland & Deliverance, and Jason Davidson. 
They also provide consulting services for Bob Sellers, the Arenos, Barber Family, Birchfield Family, Cheri Taylor, Covenant, GloryWay Quartet and Sacred Harmony.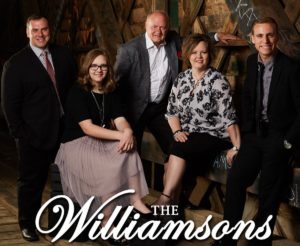 BMG subsidiary, Family Music Group, is the label and radio promotion division of BMG. Label artists include Williamsons, Old Time Preachers Qt and Jason Davidson.   Over the last 40 years, radio Promotion artists have included Canton Junction, David Phelps, Goodman Revival, Ivan Parker, Guy Penrod, Hagees, Jimmy Fortune, Oak Ridge Boys, Booth Brothers, Dunaways, Larry Gatlin, and many others.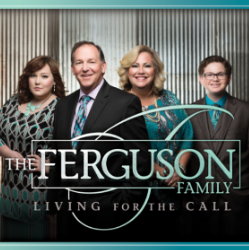 Les Butler has been actively involved in Southern Gospel Music for 41 years as a musician, producer, manager, former publisher of the Singing News, and as a nationally syndicated radio host. Butler started Butler Music Group in 1978 and purchased Family Music Group in 2003.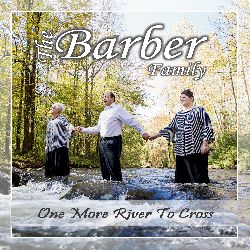 He is a past March of Dimes AIR award, as well as winner of the Paul Heil Broadcasting Award in 2011. Butler's syndicated radio show, Les Butler and Friends, is heard across America and abroad. Butler's playing and production credits include Palmetto State Quartet, Darryl Worley, Richard Sterban, Joe Mullins and the Radio Ramblers, Fairfield Four, Steeles, Dunaways, Crabb Family, Easter Brothers, Marksmen Quartet, Earl Scruggs, Bowling Family, Jimmy Fortune, Marty Raybon, Larry Gatlin and many more. Butler's publishing companies are Hurry-Up Publishing/BMI and Hush Jean/ASCAP.
Read the June SGNScoops Magazine Online HERE
Download SGNScoops Magazine On PDF
HERE
Find SGNScoops Magazine On Facebook
HERE
Listen To Todays Gospel Music
HERE
Tags:
2019 Creekside Gospel Music Convention
,
2019 Diamond Awards
,
2019 Diamond Awards Top Five
,
Barber Family
,
Butler Music Group
,
Heaven's Mountain Band
,
Les Butler
,
The Ferguson Family
,
Williamsons
Posted in
announcements
,
artists
|
Comments Off

on Butler Music Group celebrates Top Five Diamond Award Nominees