Written by SGN Scoops on April 10, 2014 – 3:09 pm -
NASHVILLE, TN (April 10, 2014) – 
The Perrys
 kicked off their debut StowTown Records project, "
Into His Presence
," with a memorable CD release party at the LifeWay Christian store in Hendersonville, TN.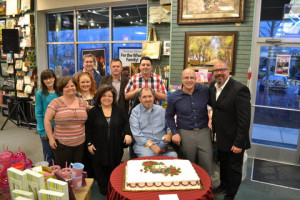 The hometown crowd was treated to a live performance of new songs, including their first single, "I Can Trust Him," now gaining attention at radio. Libbi Perry Stuffle updated the audience on the miracle of Tracy Stuffle's recovery from a stroke, and then invited her husband to sing his new duet, "Three Men on a Mountain," with their son, Jared. Those attending were moved by the clear testimony of God's grace over the past fourteen months, but they were also blessed with an unexpected bonus — many well-placed humorous comments from Tracy during the festivities, resulting in laughter and applause from the crowd. The Perrys topped off the celebration by sharing cake and conversation with the fans, as well as autographing the new CD.
"Into His Presence" is now available at Christian retail stores everywhere through Provident Distribution, in addition to online outlets, including the "New and Noteworthy" section on iTunes. This recording represents a fresh chapter for The Perrys, the legendary family group which formed around the piano on Christmas Day in 1970. The 11-song CD reflects their new partnership with StowTown Records.
Tags:
libbi perry stuffle
,
LifeWay
,
Southern Gospel News
,
Stow Town Records
,
the perrys
,
Tracy Stuffle
,
Wayne Haun
Posted in
announcements
|
Comments Off

on StowTown Records and Lifeway Christian Stores Host The Perrys "Into His Presence" CD Release Party
Written by SGN Scoops on January 16, 2013 – 11:57 am -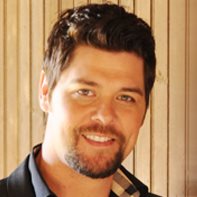 Nashville, TN – Grammy® Award winner and reigning GMA Dove Awards' Male Vocalist and Artist of the Year 
JASON CRABB,
 is set to release his brand new single, "What the Blood Is For," to radio on January 21st. The song, written by Ronnie Freeman and Tony Wood, serves as the first single to southern gospel radio from the forthcoming project 
LOVE IS STRONGER
,
 releasing on March 12th.
 "This song applies to everyone," describes Jason as he talks about the new single. "No matter how hard we try, we will never be 'good enough' to save ourselves. We all fall…we all make mistakes and that's what the blood is for – our sin. Thank God that He sent His Son to the cross so that we could have eternal life!"
Crabb is preparing to release Love Is Stronger produced by award-winning producers Jay DeMarcus, Ed Cash and Wayne Haun. "I'm so excited to release new music and I'm really proud of this project. I can't wait for everyone to hear it!" The release is currently available for "Pre-Buy" at all LifeWay Christian Stores.
Twitter: @JasonCrabbMusic
About Jason Crabb: 
Grammy® Award winner and 17-time GMA DOVE Award winner Jason Crabb has become known as one of the most respected and diverse vocalists in Christian music.  His soulful, heartfelt vocals have made him a critics' pick and a fan favorite on stages ranging from "The Grand Ole Opry" and the Brooklyn Tabernacle to the Gaither Homecoming arena platforms.  In 2012, Crabb was honored to be awarded with not only the Male Artist of the Year award at the GMA DOVE Awards but also the Artist of the Year Award in addition to the Soloist of the Year Award at the NQC Music Awards. With a string of number one hits and chart-topping singles, a tour schedule of over 170 dates annually, ongoing tv appearances and an all-new recording, this vocal powerhouse's talent is topped only by his genuine personality and concern for others.
Tags:
Brookly Tabernacle
,
Ed Cash
,
Gaither Homecoming Videos
,
GMA Dove Awards
,
Jason Crabb
,
Jay DeMarcus
,
LifeWay
,
Ronnie Freeman
,
Southern Gospel News
,
Tony Wood
,
Wayne Haun
Posted in
announcements
|
Comments Off

on JASON CRABB KICKS OFF 2013 WITH NEW SINGLE "WHAT THE BLOOD IS FOR" AND PREPARES FOR NEW RELEASE, LOVE IS STRONGER, TO HIT STREETS MARCH 12
Written by SGN Scoops Staff on November 26, 2011 – 6:21 pm -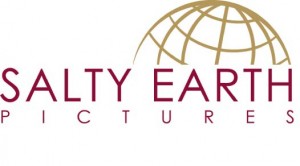 Salty Earth Pictures, Fort Atkinson, Wisconsin is counting it's many blessing this Thanksgiving. The studio's independent feature "Journey to Paradise" is in distribution this Christmas season. The 120 minute feature film can be found at many retailers include Family Christian Stores, Lifeway, and more. The original music from the motion pictures is also available on a Christmas CD produced by Michael Schroeder. "Journey to Paradise" is based on the novel "The Christmas Edition" written by Robin Shope. To learn more, please visit Salty Earth Pictures' Studio Store at: http://saltyearthpictures.myshopify.com/.
You can view a portion of the movie that incorporates Michael Schroeder's song "The Reason for the Season" at this link: http://www.youtube.com/watch?v=bnrystK4m30.
Salty Earth Pictures is also very thankful to be able to announce plans to begin work on the next feature motion picture. The movie will be based on the novel "The Chase" written by Susan Wales and Robin Shope. Steve Zambo, president of Salty Earth Pictures, says "We have been wanting to produce "The Chase" for many years. Susan Wales and I first discussed it several years ago. We feel the time is right, with God's help, to produce this exciting novel into a motion picture." Author Susan Wales sates, "I really think this is a match made in Heaven for Salty Earth Pictures to do this film. It will be a big undertaking, because it is a big story." Author Robin Shope says "It is a thrill when you hear one of your books is to become a movie. I couldn't be more honored." When asked about the storyline Shope, who lives in Dallas, added, "You will find suspense and a love story that races between Washington, D.C. and America's Heartland. The issues it presents are timely and the emotions are timeless." Susan Wales, who makes Los Angeles home, produces the "Movieguide Awards" annually. When asked about working with Wisconsin based Salty Earth Pictures she said, "What I love about Salty Earth Pictures, especially after being in Hollywood where it often takes 10 to 20 years to get a project done, is they get it done. People in Hollywood talk about it a lot, but Salty Earth Pictures gets it done. And that impressed me a lot."
There is much work to do over the months ahead. Plans for financing, casting, developing the shooting schedule and more will need to be met before the cameras roll. Zambo says, "Salty Earth Pictures is dedicated to producing entertaining stories that have a message of hope based on the truths that can be found in the Bible. I believe 'The Chase' will reach many around the world." If plans go as scheduled "The Chase" will be released in early 2013.
Salty Earth Pictures is a non-profit organization dedicated to encouraging, creating, and distributing, entertainment that challenges minds, lightens hearts, and strengthens souls. It has a 30,000 square foot studio located in Fort Atkinson, Wisconsin. Salty Earth Pictures provides groups tours and a "Secrets of Movie Making Show" to audiences of all ages by appointment. More information is available through this link: http://www.youtube.com/watch?v=4xbbNOO-GdY. The studio has also recently entered into a partnership with Wisconsin Lutheran College in Milwaukee, in order to offer a major in digital cinema production. You can learn more at: http://www.wlc.edu/academics/dcp
For more information about Salty Earth Pictures please visit our Website at www.saltyearthpictures.org
Tags:
Christian movies
,
Christian News
,
Family Christian Stores
,
LifeWay
,
Robin Shope
,
Salty Earth Pictures
,
Susan Wales
,
The Reason for the Season
Posted in
announcements
,
christian entertainment
|
Comments Off

on SALTY EARTH PICTURES ANNOUNCES PLANS FOR NEXT MOVIE
Written by SGN Scoops on September 22, 2011 – 12:42 pm -
VISTA, Calif., Sept. 22, 2011 /Christian Newswire/ — More than 7,600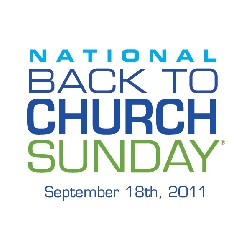 churches from 34 denominations opened their doors to an estimated 250,000 visitors during National Back to Church Sunday ( www.Backtochurch.com ), held Sept. 18.
Twice as many churches as last year participated in what has become the single, largest cross-denominational outreach initiative in America. Churches responding to a post-event survey welcomed an average of 34 new visitors, an increase of 25.4 percent in weekly attendance.
Almost 95 percent of pastors surveyed said they would participate again in National Back To Church Sunday, which will be held next on Sept. 16, 2012.
"The enthusiasm for National Back To Church Sunday has grown along with the number of churches participating," said spokesman Philip Nation of LifeWay Research, whose organization's research helped birth the nationwide event three years ago. "We're excited about the response to this initiative, not only from the churches, but from those friends and neighbors who have told our participants how much they appreciated the welcome — and, in many cases, the welcome back."
Pastor Scott Polley of Life in Christ Fellowship in West Jefferson, Ohio, said on Facebook his church nearly doubled its average weekly attendance on National Back To Church Sunday. "Best of all 3 people (known of) made a decision to follow Christ!" he said. "We are not waiting till next year to do it again; we are making plans for a quarterly outreach with the style of Back To Church."
Several churches surveyed indicated many visitors said they hadn't been to church in years and appreciated the invitation to return. "They enjoyed the fact that the church cared about them," one respondent said. "They realized the importance of attending church."
Said another respondent: "Many people are waiting for an invitation to be healed from the hurt previously experienced in church. They want to know they are welcome and encouraged to come back to church."
In the survey conducted by Outreach Inc., one of the movement's supporting organizations, many churches said they planned to follow up with visitors through activities such as Bible studies, movie nights and cookouts.
Church participants also appreciated how much National Back To Church Sunday energized their congregations. Polley of Life in Christ Fellowship noted on Facebook: "It was a great joy to see the congregation I pastor draw together with a common goal and purpose to impact so many people with the passion of Christ!"
Another survey respondent agreed: "This campaign is extremely helpful in assisting us with getting back to our mission of evangelism, mobilizing and empowering membership, and helping ensure that your church is on the right track. It's simply energizing!!"
One church participant also noted that Back to Church Sunday was an "Outstanding event for members — especially the orientation and training with the materials provided. The key is preparation, preparation — relentless enthusiastic preparation."
Since the initiative began in 2009, National Back To Church Sunday has seen increased success. Some 3,800 churches participated in 2010.
Although 83 percent of American adults identify themselves as Christians, only about 20 percent attend church on any given Sunday. Only 2 percent of church members invite others on a regular basis.
Yet, a study by LifeWay Research and the North American Mission Board of more than 15,000 Americans found 67 percent say a personal invitation from a family member would be effective in getting them to visit a church. Sixty-three percent say an invitation from a friend or neighbor would likely move them to respond.
Outreach (www.outreach.com ), founded in 1996, has quickly grown to become the largest provider of church outreach products and services in the world. With a mission to share God's love and empower the church to share the message of Jesus Christ, Outreach provides cost-effective, proven methods and resources in a variety of forms, including books, media and film, postcard invitations, banners, bulletin covers, curriculum, church campaign materials and more.
LifeWay Christian Resources (www.lifeway.com ), in operation since 1891, is one of the largest Christian resource organizations in the world. LifeWay Research exists for the purpose of equipping church leaders with insight that will lead to greater levels of ministry effectiveness through research-based books and reports based on statistically validated surveys. LifeWay Research is one of the most trusted sources of information about the church, culture, and faith.
Tags:
Back to church sunday
,
Life in Christ Fellowship
,
LifeWay
,
LifeWay Christian Resources
,
Pastor Scott Polley
Posted in
Christian interest
|
Comments Off

on Number of Participating Churches Doubles for National Back To Church Sunday
Written by SGN Scoops Staff on April 18, 2011 – 4:19 pm -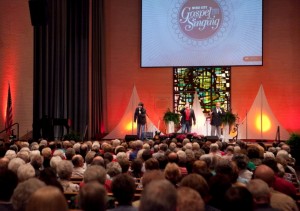 Franklin, TN (Mansion Entertainment) April 18th, 2011 – Mansion Entertainment recording artist, Three Bridges, was recently honored to be a part of LifeWay's Music City Gospel Singing  held in Nashville on April 6-7, 2011.  Also appearing at the event were Guy Penrod, Aaron Wilburn, Paid In Full, Squire Parsons and others who performed for a crowd of 800 – 1000 senior adults.  "We had a fantastic time singing, laughing, and worshiping with this wonderful audience", said Elliott McCoy.  "It is always great to work with LifeWay, what a great organization and what a wonderful annual event!"
LifeWay Christian Resources is one of the world's largest providers of Christian products and services: including Bibles, church literature, books, music, audio and video recordings, church supplies, and Internet services through LifeWay.com. The company also owns and operates 162 LifeWay Christian Stores across the nation, as well as two of the largest Christian conference centers in the country.
The recent LifeWay performance compliments an already great year for Three Bridges who recently completed taping for a live DVD at Trinity Music City in Hendersonville, TN which is now in the post-production phase and is scheduled for a summer 2011 release.  The group will also be a regular featured artist on the upcoming international television program "A Country Campmeeting" which will air on the Trinity Broadcasting Network this fall. Three Bridges is in the final stages of song selection and preparation for a new studio recording to be released later this year while their current radio single, "David", is making a climb in the Top 40 on the Singing News Top 80 Chart.
For more information on Three Bridges, visit them on the web at http://www.threebridges.net or http://www.themansionentertainment.com. To find out if Three Bridges is scheduled for a concert in your area or to schedule them for a concert, visit The Beckie Simmons Agency at www.bsaworld.com.
Tags:
aaron wilburn
,
LifeWay
,
Paid In Full
,
Squire Parsons
,
three bridges
Posted in
announcements
,
christian entertainment
|
Comments Off

on Three Bridges Makes Appearance at LifeWay's Music City Gospel Singing