Written by Staff on July 25, 2019 – 2:54 pm -
Editor's Last Word for July 2019 by Lorraine Walker
July is officially the month of the dog days of summer. It's interesting how, when we move from air-conditioned buildings to cool cars back to even cooler houses, we don't even really get the full benefit of the heat of summer time. I remember as a kid playing outside and the heat didn't bother me at all. Now if I've been more than 10 minutes outside, I'm begging for either air conditioning or my favorite iced coffee. I don't think I'm the only one either, judging from the lineup at the coffee shop. Have we become a society that can't stand a little warmth? Or has it truly become hotter outside?
One thing that is for sure, an artist whose career is heating up once again, is the ageless Carman. He looks the same and sounds the same as he did when I first became a fan back in the 80s. And now he's back with a gospel album and joined by a quartet. Still, as he begins his new tour, I hope he doesn't leave off the iconic song, "The Champion." Thanks so much to Jennifer Campbell for that feature.
Special thanks as well to John Herndon for bringing us the story on another iconic group, the Kingsmen. So glad to see that they are back with a new album to go along with their new lineup.
In fact, thanks to all of our writers this month, for going above and beyond to bring us these great features. SGNScoops magazine is blessed to have some of the best writers in the industry. They bring us features better not only inspiring but also entertaining. I hope you've had time to also read the devotional writers who contribute to the SGNScoops website. We are blessed.
My sister mentioned the other day about how often the subject of fear comes up in today's Christian music. Whether it's Southern or Country gospel, or Contemporary Christian music, usually you won't have the station on long before you will hear the subject of being afraid, and how Jesus can break those chains of fear and anxiety. The thing is, you have to recognize that it is fear. Then you need to remember that Jesus is love, and perfect love casts out fear. Does that line sound familiar? Then you know it is part of scripture and knowledge of the word of God is essential to dealing with fear. Remind yourself and the ultimate source of fear, satan, that God is in control and he has the final word.
After you have gone to the word to claim the promises of God and to remind yourself of the many times he says, "Fear not!" then rest in that knowledge and talk to the author of peace. Tell him your fears and let him soothe you with his divine presence. Turn on some good gospel music and let yourself soak in the words of songs touched by the hand of God.
If you are afraid or anxious today, I urge you to talk to someone you know and trust who can help you find peace in the words of our Savior. Let his words be your rock, your fence, your protection and your safety. For Jesus is the Word. He will never fail you.
I am so glad we have music that can overcome evil and fear with the sword of the Spirit, the word of God. Thank you to all of the songwriters who bathe their minds and work in the Holy Spirit, and the singers who are blessed by God to communicate his love. You are all vessels for his glory.
If you need have any questions or comments or suggestions after reading this month's issue, please write to me, lorraine@sgnscoops.com 
By Lorraine Walker
First published by SGNScoops magazine in July 2019
Read the July SGNScoops Magazine Online HERE
Download July SGNScoops Magazine On PDF
HERE
Listen To Todays Gospel Music
HERE
Tags:
Carman
,
Dear
,
Editor's Last Word
,
Kingsmen
,
Lorraine Walker
,
SGNScoops Magazine
Posted in
concert reviews
,
sgn scoops magazine
|
Comments Off

on Lorraine Walker: Facing Fear
Written by Staff on June 28, 2019 – 4:08 pm -
Editor's Last Word By Lorraine Walker for June 2019
Here is the June edition of SGNScoops Magazine and we are halfway through another year. It's hard to believe we are almost finished the second decade of the second millennium. I'm relieved to see sunshine and blue skies today, as we've been deluged with rainstorms ever since it stopped snowing, or so it seems. I hope that today we've brought some light into your day through SGNScoops and the artists we have introduced in its pages. 
The New Speer Family graced our cover and John Herndon had the pleasure of speaking to the members of this fantastic group which is rejuvenating the celebrated sounds of the original Speer Family. I also had the pleasure of speaking to various members through email even though I've never personally met them. Allison Durham Speer communicates like few are able to, regardless of the type of music. If you ever had any doubt that faith in God can move mountains, one look at the smile on her face will assure you of her belief in a God who does the impossible. 
John Schneider is also an artist we have never featured before, but Jimmy Reno has introduced a man who has struggled with many losses, yet retained his faith in God. Schneider's anticipated new release, "Recycled Grace," is bound to be heartfelt and eloquent. 
One artist that readers will already be familiar with is 11th Hour since member Jaquita Lindsey was on our writing team for some time. The group itself has been featured in the past and now Rob Patz has asked them to join the Creekside Gospel Music Convention family of artists. This trio is loved by so many and their songs continue to light up the charts months after release. 
We appreciate the time all of these artists and writers took to tell the story of faith through music, along with new trio Avenue, as well as pianist virtuoso Jeff Stice, who both spoke with our esteemed writer, Robert York. Les Butler is also highly valued here, as he brings a touch of Bluegrass to our pages, through the story of Randy Spencer of the King James Boys. What a great issue, along with Jennifer Campbell showing us the greatness of our Heavenly Father in this month where we celebrate Father's Day. Randall Hamm, Vonda Easley, and Rob Patz also lent their talent and pens, and we salute our whole staff, including our creative and design team.
I don't often get a chance to visit with our SGNScoops team, but recently I went with my sister Joan, our proofreader and all-around error-catcher, to enjoy an afternoon with Vonda and Jack Armstrong. We had a good time with this fun couple and we appreciated that they would carve out a few hours in their too-short Niagara trip to visit with us. Vonda and I have been acquainted for several years but don't really get to chat very often. We met Jack for the first time and I was reminded that regardless of accent, a sense of humor is something that connects people. A like spirit is also a positive connection and we all enjoyed the time of discussion and fun.
Strengthening relationships is something we all need to do, to either have an opportunity to show the love of Jesus to an unbeliever, or to build our own faith circle with people we trust. If you are an introvert like me, you find it difficult to step beyond basic greetings with your neighbors or the cashier you see regularly at your favorite store. Perhaps you are an extrovert who loves to chat but finds the deeper realities harder to discuss. It's a learning curve for all of us to gain the trust of those around us enough to have the right to discuss our faith. I'm still learning and beyond talking about the random raccoon that appears to ravage our roofs, I haven't built that many friendships on my street. But I'm trying.
I'm so glad we have the encouragement of gospel music, whatever style we happen to listen to, on any given day, to lift our spirits and strengthen us with the message of Jesus to face that day, whether we are asked to become uncomfortable or just watch for raccoons. Jesus loves us. The world needs to be reminded of that. 
Thank you, as always, for spending your time with us at SGNScoops. We appreciate our readers and we know that we wouldn't be here without you. If you are struggling and need encouragement, or need to hear more about the love of Jesus, please write to me or anyone on our staff. We read every note and email. Please write to me at lorraine@sgnscoops.com
By Lorraine Walker, Editor, SGNScoops Magazine
First published in the SGNScoops Magazine in June 2019.
Read the June SGNScoops Magazine Online HERE
Download June SGNScoops Magazine On PDF
HERE
Listen To Todays Gospel Music
HERE
Tags:
11th Hour
,
Avenue
,
Bluegrass Gospel
,
Christian Country Music
,
gospel music
,
Jeff Stice
,
John Schneider
,
Les Butler
,
Lorraine Walker
,
New Speer Family
,
SGNScoops Magazine
,
Southern Gospel Music
Posted in
sgn scoops magazine
,
special feature
|
Comments Off

on Lorraine Walker: June issue of SGNScoops and building relationships
Written by Staff on February 18, 2019 – 7:10 pm -
January 2019 SGNScoops Magazine: Editor's Last Word
By Lorraine Walker
Happy New Year! As we head into the month of January, I hope that you had a lovely Christmas season and were able to reunite with family, friends and loved ones. For those that had an empty chair this year, our hearts grieve with you. For those that added an extra space, we rejoice. You never know what is ahead for the next 12 months, but one thing is for sure: God does.
God knew what he was doing when he gave the Wisecarvers their talent and the desire to use their gifts for him. What a great example of the many family groups that have begun to really shine in the last few years. If you haven't had a chance to hear them, you need to seek them out and listen to their music. We were thrilled that Dixie Phillips had time to chat with this family and to share their story in SGNScoops. Congratulations to the Wisecarvers for being our first cover story for 2019!
You will find the thread of family throughout this magazine, as I'm sure you have noted by now. Westward Road, Endless Highway, the Rochesters, and even Charlie Griffin's feature – an abbreviated version of the history of Southern gospel music – emphasizes the role that family harmony plays in all genres, but especially in gospel music. For many of us are not blood relatives as such, but we are family because we believe in the saving power of the blood of Jesus Christ. One of our lessons, while we are here, is to learn to love each other. I pray that this year, I will find ways to show love, caring, and appreciation for fellow believers. Will you join me?
As we turn the page to a new month, new year, new calendar, many people make goals and lists of how they will grow or improve in the upcoming weeks. I'd rather pray that the Lord will help me draw closer to him. But I also have to admit that I have a sinking feeling when people mention resolutions. When I look at some of the years gone by, I know that those resolutions have also gone by the wayside. Some have been shelved and others have just stalled. Do you ever feel that way?
May I encourage you, as I am trying to encourage myself now, to find your hope, peace, and joy in the Lord? He tells us that if we believe that he is our source of strength, then he will be what we need to hit that resume button on goals or plans to use everything he has given to us to be able to mature into the person that can serve him with excellence. Whether that means you become healthier in body, mind or spirit, or whether you expand your knowledge of the Lord and his word, or whatever he has given you to do this year – you can do it. The Lord will enable you to do what he has asked you to do. Find out what that is. Let's grow together in 2019.
For more Gospel Music news Read the latest issue of the SGNScoops Magazine HERE.
Tags:
Christian growth
,
Christian life
,
gospel music
,
Lorraine Walker
,
sgnscoops
,
Southern Gospel Music
Posted in
Christian interest
,
sgn scoops magazine
|
Comments Off

on Editor's Last Word: You can do it in 2019!
Written by Staff on January 19, 2019 – 7:22 pm -
A Reality Check on being Steadfast
I received an email letter yesterday and it was unlike anything I had received before. I didn't know the sender personally, I only knew them through my association with Southern Gospel. However, that letter made all the difference in my day. It was a positive reality  heck that I needed.
Why did it make a difference? Because it showed me that I was doing things I didn't realize I was doing, and others had noticed. In a good way! The words of gratefulness and encouragement were more than just something you would send to a business associate. The writer had let God use their pen to show me that I was developing characteristics that God wants me to have in my life.
Steadfast? Me?
In my Bible reading yesterday, Psalm 57:7, the writer said that his heart was steadfast. That made me stop and think. I know what's going on in my heart and my head most of the time (though maybe not always) and I didn't think the word steadfast really applied to me.
However when I got the email, I realized that the writer was saying the same thing that the psalmist was saying. Sometimes you have to hear it from someone else to realize how others see you, and how you need to see yourself.
How do you see yourself? Do you see all the good things? Or do you see only the negative things? If you are like me, the negative stuff is a lot bigger and more noticeable than the positive.
Take some time to read the word of God and to find out what God is telling you through His word. And if you can't see yourself as He sees you, be humble enough to accept the good things that others say about you.
So how do you learn to be steadfast?
You just are steadfast… or you aren't.
Decide today that you are going to develop habits that will make you more like Christ.
Read God's word, pray, talk to your friends about your faith, and listen to what they say about theirs. Learn from each other and learn from your pastor. Listen to music that uplifts Jesus.
Most of all, take time to be in the presence of the Lord. He has placed some amazing gifts, talents, and characteristics within you. You just need to see them and develop them.
Keep aiming to strengthen your faith. If you listen to the Word and listen to the Lord, you will hear Him saying to you exactly what the human writer said to me: "You ROCK!"
By Lorraine Walker. First published by SGMRadio in 2016.
Read the latest issue of the SGNScoops Magazine HERE.
Tags:
Christian
,
God
,
Jesus
,
Lorraine Walker
,
SGNScoops Magazine
,
Steadfast
Posted in
Christian interest
,
sgn scoops magazine
|
Comments Off

on Weekend Word: Being Steadfast
Written by Staff on December 25, 2018 – 2:36 pm -
Editor's Last Word for December 2018 SGNScoops Magazine – by Lorraine Walker
Merry Christmas! I love this season and the way people seem happier and more open to talking about spiritual things. Yes, I'm that person who wears the shirts and sweaters and socks with all things Christmas on them. People have said that I even have reindeer antlers on my car…but that, of course, is just a rumor.
Our cover artist, Jason Crabb, also loves Christmas, and I hope you enjoyed his feature this month. I had such a good time talking with him recently when he sang at my church. We are both equally intense people and I so enjoyed digging into his thoughts on various subjects. What a terrific communicator, both on and off stage.
We featured other artists of course that I have also enjoyed, like Les Beasley, who recently passed. We were unable to feature a tribute to Ernie Phillips as it was too close to press time, but I know of his contribution to gospel music and that he has many family, friends and fans that mourned his passing. I became a Kingsmen fan after Ernie's tenure, mainly because of knowing Parker Jonathan, who joined when Garry Sheppard was the group's tenor. Ernie, however, was an incredible talent and will be greatly missed.
I was also thinking of the passing of seasons when I read Rob's Publisher's Point. I hope you have read it and gleaned the knowledge that this season of your life is God's way of preparing you for the next. I want to add to that with another piece that I am trying to learn and develop in my own life.
One of the buzzwords lately seems to be "mindfulness." I know that can be used and misused in so many ways, and also taken to the extreme. I think some uses are not spiritually healthy for Christians. However, the literal meaning is great for all of us.
Mindfulness to me is living in the moment; not dwelling in the past or future, not thinking about what we should do or should have done. If we are being mindful or
paying attention to each day, each moment, of each season we are in, both spiritually and physically,  maybe we would be more relaxed as well as appreciating each other more.
Perhaps paying attention to each moment and more attention to those around us will make this season even more special. Maybe we will even notice others more, share more smiles, hold our loved ones closer, and be more aware of the special gift of Jesus this Christmas. God bless you this holy season!
Read the latest issue of the SGNScoops Magazine HERE.
Tags:
Christian Music
,
christmas
,
Ernie Phillips
,
gospel music
,
Jason Crabb
,
Lorraine Walker
,
Mindfulness
,
new year
,
SGNScoops Magazine
Posted in
Christian interest
,
sgn scoops magazine
|
Comments Off

on Lorraine Walker: Becoming mindfully aware of your world this Christmas and New Year
Written by Staff on March 29, 2018 – 12:49 pm -
Editor's Last Word by Lorraine Walker for March 2018 SGNScoops Magazine
I heard the birds singing louder than the traffic noise this morning, and I knew that spring must be just around the corner. The month of March is full of possibilities as I watch the bulbs start to send up their green leaves, and the rabbits come out of hibernation to try and feast on those sprouts. It makes me begin to wonder what new things the Lord wants me to do as I come out of my own winter hibernation. Is there something new for all of us this month, this week, or even today?
Let's all look at the chains that may be preventing us from attempting something different. Those chains may be fear, or indecision, or perceived inability, holding us down. Maybe we need to listen to Zach Williams' "Chain Breaker" one more time. That is one of my favorite songs right now, whether it is Triumphant or Gaither Vocal Band or Steve Ladd or Williams himself performing it. I confess that I have played Williams' and Triumphant's CDs until they have been worn thin. I may be the only person in the world still purchasing full CDs, but then, I still have boxes of cassette tapes as well. However, I digress.
When the idea was born to feature Williams on the cover of this issue, I was delighted. The writer of this hit is a Grammy Award winner, and his song has been covered by many artists from many different branches of Christian music. I am so glad that Justin McLeod was able to chat with this singer/songwriter, and I hope that you enjoyed every feature in our diverse look at what is happening in the world of Christian music.
Moving to the genre of Christian country music, artist Jonathan Dale said something in my interview with him that has resonated with me ever since. He was talking about his new release, "This Is Your Now." He wants this generation to be aware that the time is now to do what you are called to do, not wait for another day, week, or year. We all need to look at this moment as our time, as we may not have another moment.
The writer Paul told his readers in 2 Corinthians 6:2, "I tell you, now is the time of God's favor, now is the day of salvation." He was quoting the prophet Isaiah from the Old Testament in Isaiah 49:8. The Bible is filled with the thread of urgency, reminding us time and again that our life here on earth is but a short blip in the eternal timeline. Where you spend the rest of your life depends on what you do now. Have you made the decision that Dr. Billy Graham probably preached thousands of times in his lifetime? Have you accepted the salvation of the Lord, put your trust in Him and given your life to Him?
Truly, "This Is Your Now." You may never have another chance to make that decision. And if you have been walking with the Lord, what has He been urging you to do with your life, that thing that has caused you to procrastinate? You have said to yourself that you would wait until you had a break in your job stress, or perhaps until you acquired a job, or until you were wiser in your knowledge of scripture, or until whatever has been happening in your life had passed.
What better time than spring, than Easter, than today to reach hold of the hand of God and allow Him to lead you into a new land?
God spoke to Isaiah and said through him, "Forget the former things. Do not dwell on the past. See, I am doing a new thing. Now, it springs up. Do you not perceive it? I am making a way in the wilderness and streams in the wasteland." (Isaiah 43:18, 19)
Thanks so much for reading SGNScoops Magazine. If you have any questions or comments, do not hesitate to email me at lorraine@sgnscoops.com. I hope to see you at some gospel music event this year.
Do that new thing today. This truly is your now.
By Lorraine Walker
Download The PDF Version Of SGNScoops Magazine HERE
Find SGNScoops Magazine On Facebook HERE
Listen Online To The Best In Todays Gospel Music HERE
Tags:
Christian life
,
Easter
,
Lorraine Walker
,
Zach Williams
Posted in
sgn scoops magazine
|
Comments Off

on Zach Williams, Easter, and Finding Your Now
Written by Staff on February 6, 2018 – 8:36 am -
SGNScoops Magazine: Editor's Last Word by Lorraine Walker for January 2018
Happy New Year. I trust everyone had a good holiday season. For those whose December was a time of sorrow, I understand and pray that this new year will bring encouragement and joy from our Lord.
Here at SGNScoops, we like to highlight an up-and-coming gospel music artist every year on our January cover. The Jordan Family Band is a great new family group that everyone seems to be talking about.
I first became aware of them by catching videos on Facebook by Randa Jordan. It was just her and her piano, and it was so real and heartfelt, as well as being accomplished and skillfully presented, that I kept looking for her when I went online. Then, her family joined her, and I wondered what rock I'd been hiding under that I wasn't aware of the Jordan Family Band until then. Seriously, if you haven't heard them yet, find them on Facebook, and they will touch your heart. Be watching for them to climb the charts in 2018.
It is also nice to hear some new year's resolutions by gospel artists and to think about our own goal-setting. As we consider the year ahead at SGNScoops, we would like to have your input. Who would you like us to feature? Is there a story or film or book you would like us to cover? Please send me an email with your suggestions at lorraine@sgnscoops.com.
Taking stock of your personal life is also good at any time, not just at the beginning of the year. Most people mention their physical goals, but what about your spiritual goals? It's a good time to pray about God's direction.
Perhaps He is urging you to reach out to your neighbor this year, to find a missionary to support, or to dare to walk more closely to the light of His glory. I think we as a society are becoming more aware of religious persecution, but what some may not realize is that Christians are persecuted and martyred around the world. The tide against us is growing higher all the time, as is evidenced by daily news reports. The closer you walk with the Lord, the more this tide will grow, but a life with Jesus is worth it all.
If the new year appears to be filled with the same difficulties that you have faced in the past, remember that the Lord knows and wants to help you along the road you have to walk. Remember that He is building character in you. Romans 5:1-5 (NIVUK) "Therefore, since we have been justified through faith, we have peace with God through our Lord Jesus Christ,  through whom we have gained access by faith into this grace in which we now stand. And we boast in the hope of the glory of God. Not only so, but we also glory in our sufferings, because we know that suffering produces perseverance; perseverance, character; and character, hope. And hope does not put us to shame, because God's love has been poured out into our hearts through the Holy Spirit, who has been given to us."
Trust God to be your source of peace and hope in 2018. Happy New Year.
Questions? Comments? Email me at lorraine@sgnscoops.com
By Lorraine Walker
First published by SGNScoops Magazine in January 2018.
Download The PDF verison of the January 2018 SGNScoops Magazine 
HERE
Find Todays Gospel Music Online 
HERE
Tags:
Christian life
,
God
,
gospel music
,
Jesus
,
Lorraine Walker
,
SGNScoops Magazine
,
Spiritual Goals
Posted in
Christian interest
,
sgn scoops magazine
|
Comments Off

on Lorraine Walker asks: What are Your Spiritual Goals for 2018?
Written by Staff on December 23, 2017 – 5:16 am -
SGNScoops' Editor's Last Word for Christmas,  December 2017
By Lorraine Walker
The season of Christmas is upon us. I am one of those people who brings out the Christmas music and movies at the beginning of November. Before you roll your eyes, I will say that the tree doesn't go up until the end of the month. So, it could be worse. But I love this time of year, and so do our writers here at SGNScoops. I hope you have enjoyed all of the encouraging, enlightening and seasonal features this month.
We are proud to have 11th Hour on our cover once more. Since they last appeared in our magazine, they have had several charting songs and have grown in popularity. I so enjoy their music, as well as their antics on Facebook. I hope that if you aren't following them yet, you will. Jaquita Lindsey was a writer for us for some time before the schedule of the trio began to take up much more of her time. We miss her writing, but we are glad to fill you in a bit on the group.
I admit that this month's publication was delayed slightly because of my schedule. Between health issues and doctor's appointments, it is not always possible for me to find my way through the wonderful SGNScoops' articles in a timely manner. Sometimes, I get frustrated that things don't always go as I've planned, and I feel like issues in my life are out of my control. Many of you likely feel that way at this busy time of year. Just when you think you have everything on your calendar, something new pops up out of the blue. Inconvenient but unavoidable, you add it to your list of things to do.
It struck me that most of the events in the Christmas story happened at inopportune times for those involved. Zechariah was fulfilling his priestly duties – an older man, probably set in his ways and accustomed to life without children – when suddenly an angel tells him that his wife is expecting. Elizabeth, an older woman, was also probably complacent with her life as a priest's wife, but she still had a prayer in her heart for a child. Suddenly, her life is spun 180 degrees as she is with child.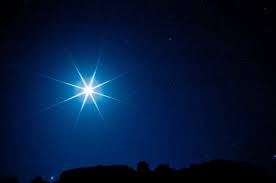 There was Joseph, a hard worker, trying to put money aside for the day he would be married, told by the government that he has to make an expensive trip to Bethlehem with his fiancee, Mary. Young Mary, living as an engaged girl, not only has to prepare for a difficult journey, but suddenly, told she will also have a child. Everything she had thought her life would be as a married woman is turned upside down.
The Christmas story is full of people whose lives are interrupted by God. Have you ever wondered what might have happened if they were not obedient, or if they railed against the plans of God? What if Elizabeth decided that having a child at her age was too risky for her health? What if Zechariah had refused to name the child John? Would we be reading about Bob the Baptist?
What if Joseph decided not to marry Mary? What if Mary couldn't handle the sideways glances and whispers of derision, and ran away from it all, to have the child in a far-off place, perhaps to be given to another couple? What if the shepherds had listened to the angels and then just shrugged it off as an advertising gimmick?
God likes to interrupt our lives still today. He knows if you are playing church, comfortable with showing up at your pew at Christmas and Easter, pretending you believe in Him when He knows you don't. He will interrupt you again and again, trying to get your attention. Maybe He will draw your attention by reducing your finances, dissolving a relationship, or by the actions of that pesky neighbor who always mentions His name.
Whoever you are, whatever you believe, now is the time to listen and respond to God's interruption of your life. The interruption may change your life 180 degrees. Are you brave enough or open to His challenge? He wants you to grow closer to Him. Each step towards the Christ child will change you in ways you never imagined. Each time you respond to God's interruption, the life of the resurrected Lord Jesus will be even more manifest in your life. Are you prepared to be interrupted by the Almighty?
Merry Christmas to you and your family from all of us at SGNScoops Magazine. From my heart and from my family, I wish you a blessed holiday season. As always, I can be reached by e-mailing lorraine@sgnscoops.com.
More Gospel music news here.
Newest SGNScoops Magazine featuring your favorite artists here.
Listen to our Online Gospel music station here. 
Tags:
christmas
,
Gospel
,
Lorraine Walker
,
SGNScoops Magazine
Posted in
Christian interest
,
sgn scoops magazine
|
Comments Off

on Are you willing to be interrupted by God this Christmas?
Written by Staff on June 25, 2017 – 3:21 pm -
Editor's Last Word for June 2017 by Lorraine Walker [expanded version]
Thanks to you all for checking out the June issue of SGNScoops Magazine. Three years ago this month, I began my full duties as editor, not comprehending the breadth and scope of what it means to work in this capacity. As I have made my way through the labyrinth of SGNScoops, I have come to realize even more the heart of this organization.
I have written for Rob Patz and the SGMRadio and SGNScoops web sites since 2004 and this magazine since 2009. However, it wasn't until I gingerly took on the reigns of SGNScoops Magazine as editor in June 2014, that I really began to interact with all of the writers, contributors, behind-the-scenes and creative/design people that work together to make every issue the best that it can be.
We strive for excellence. Whether we always reach it is debatable, but we are always reaching for the next rung on the ladder. The reason we do that is because we believe we are really working for the King of Kings. Therefore, we must give our very best. We also trust that you – our readers – will enjoy and be edified by our efforts. In your every day work, do you strive for excellence simply because the Almighty God wants your very best?
God doesn't expect perfection…He just wants you to strive to reach the mark. Just like my sign under my picture, "Love Everyone, Always," doesn't mean you always will just because God told you to love your neighbor as yourself. He just wants you to try. You don't need to be a doormat, just as you wouldn't expect to walk over others. Give yourself to God and then to others. In His strength, try to live as He lived and do your utmost for Him.
Our cover artist this month also works hard to give its very best. The Collingsworth Family is known for its excellence vocally and with its musicianship. Erin Stevens brings us a close look at what makes the family thrive. Craig Harris shows us how their family relationships reflect their faith in a good father. Respect, love and compassion as shown by our Heavenly Father will draw a family closer. We hope you enjoyed all of the features that emphasized the Father's Day theme sprinkled throughout this issue.
I'm so glad that I still have my father and that we as a family will be able to gather and celebrate him on Father's Day. I also have a close relationship with my Heavenly Father, and I know He is good. Is that something that you perhaps haven't come to understand in your life? That the almighty God would give His dear child just so you could have a relationship with Him, proves how good He is. He wants to give you every good and perfect gift. I pray you would draw near to Him today.
Thank you to all of you that have written to share your gifts and talents given to you by our Father. If you have an interest in becoming a part of SGNScoops, drop me a line at lorraine@sgnscoops.com.
From the Editor's Last Word, SGNScoops Magazine for June 2017.
Read SGNScoops online HERE.
Download The PDF Version Of  SGNScoops Magazine
HERE
Thanks for reading SGNScoops Magazine. Be sure to tell your friends all about us!
Tags:
collingsworth family
,
editor
,
Lorraine Walker
,
sgnscoops
Posted in
Christian interest
,
sgn scoops magazine
|
Comments Off

on SGNScoops editor asks: Are you striving for excellence?
Written by Staff on May 30, 2017 – 8:40 am -
2017 May SGNScoops Editor's Last Word By Lorraine Walker
It's May and with this fifth edition of SGNScoops for 2017, I hope you will find a feature, an article, or even just a photograph, that is educational, entertaining or encouraging. We look for stories that will be intriguing to you and we believe we have included many this month.
A special thanks to Dean Hopper for sharing with Craig Harris the difficulties of his health scare recently. There has been so much written about this special family over the years and we hope you enjoyed this feature. Please remember to keep them all in your prayers.
We appreciate all of our writers and staff here at Scoops, and they have all performed beyond expectations this month. These ladies and gentlemen do what they do because they believe they are making a difference. I believe they are as well.
As I look out into our backyard and see all the flowers that are now in bloom, I see what a difference they make to a rather dull scene. Color and fragrance attract bees and birds, enlivening the yard and our street. I'm so glad everything is flourishing in the warmth and moisture of spring.
It occurred to me that our team here at SGNScoops are also blooming where they are planted. Have you considered where you are in your work, your home life, your hobbies? Are you changing your landscape with the scent and beauty that is Jesus in your life?
Perhaps you are finding things so difficult right now that your spiritual life feels dry and barren. The Bible uses water as an image of the Holy Spirit and His power in our lives to bring life. Let Him wash over you today and quench your thirst, moisten your heart so that your relationship with the Lord will grow afresh. Then not only will you feel rebirth in all areas of your life, but others will catch the color and fragrance of Jesus and seeds will be planted in their hearts.
If you feel you have talents that are lying dormant in your life in the area of writing or other skills you think you might be able to utilize here at SGNScoops, please let me know. We are always looking for fresh ideas and volunteers to enrich our publication. Write me today with any comments, questions or suggestions at lorraine@sgnscoops.com.
Listen To Today's Gospel Music Online HERE
Download The PDF Version Of SGNScoops Magazine
HERE
Tags:
Christian life
,
Dean Hopper
,
editor
,
Lorraine Walker
,
SGNScoops Magazine
Posted in
Christian interest
,
sgn scoops magazine
|
Comments Off

on Are You Blooming? by Lorraine Walker, Editor, SGNScoops Magazine