Written by Staff on October 23, 2020 – 9:52 am -
I have had enough.
Normally I am not a complainer, but to be completely honest, I've had a rough time lately. Do you ever have one of those times when everything around you appears like shards of glass in a kaleidoscope that never seem to settle? And I mean everything. Family, friends, finances, physical health, emotional health – all with painful issues that just went on and on.
I was pretty much at the end of my rope, and then the doctor said to me, "You need to get tested for Covid."
Shock waves. I knew that if I was at the beginning of that virus, not only would it mess up my lungs that already have issues, but it would affect the rest of my family immeasurably.
Just the possibility that this virus might hit so close to home felt like an impossible weight placed on an already unbearable burden.
"Lord, I have had enough." I felt drained of any faith. "If this is another test, I just can't do it. Either you need to come down from heaven and collect your children, including me, or just take me home now."
It's interesting that at the same time that this was happening, I was reading the story of Elijah in the Old Testament. We often think of that old prophet as someone who saw amazing miracles, stood up against kings, and had incredible faith. 
It was after one such awe-inspiring miracle, that we find Elijah huddled in a cave, telling the Lord, "I have had enough."
I read this and I thought, "What's up with you, Elijah? Did you forget everything that you went through, every time God saved you and performed miracles to bring you to this place?"
Then it hit me.
Okay. I get it Lord. I'm not the only one to be in this spot. But like Elijah, it's time I remembered all the amazing things you have done in my life, all the times you have saved me, and all the things you have brought me through, to bring me to this place.
First of all, what has Jesus done for me? Short list only. He has forgiven me, given me mercy and grace, made me his child, healed me again and again. He has come to live in my heart, filled me with his holy spirit, and led me and guided me in so many ways. He has done things through me and around me that have only been him.
It's because I am a child of God that I am here today. It's because of his great love for me that he has surrounded me with his people. And it's because of his hand in my life that I am receiving nerve blocker shots that help me feel better so I can live for him more effectively. And it's because of those shots that I have come in contact with an incredible pain doctor who also wants the best for me. It was that pain doctor who told me to go get tested for the virus. 
Of course, I didn't think of all this at the time. It was later that I finally listened to the gentle whisper of God telling me that he was still in control.
Approximately 48 hours later, I found out that I did not have the coronavirus.
Now, this result did not take away the rest of the issues happening in my life, but just knowing that someone like Elijah was in the same place where I felt myself, helped me realize that the Lord understands when I feel hopeless, scared, unwilling to go on. That's when he reminds me that these emotions can cloud my mind to the truth.
And then God asked me the same thing he asked Elijah: "What are you doing here?" I felt him lift me out of the darkness.
The truth is: I am not alone. I have a heavenly Father who is always with me, who loves me deeply, and who tells me to cast my cares on him, for he cares for me.
My life is in his hands. And that is enough. 
By Lorraine Walker
For more news read the SGNScoops Magazine Here
Phone Friendly SGN Scoops Magazine Here
Find SGN Scoops Magazine On Facebook Here
Download SGN Scoops Magazine PDF Here
Listen To Todays Southern Gospel Here
Tags:
Christian life
,
Faith
,
living with pain
,
Lorraine Walker
,
SGNScoops Magazine
Posted in
Devotionals
,
sgn scoops magazine
|
Comments Off

on Lorraine Walker: I have had enough
Written by Staff on June 29, 2020 – 11:02 am -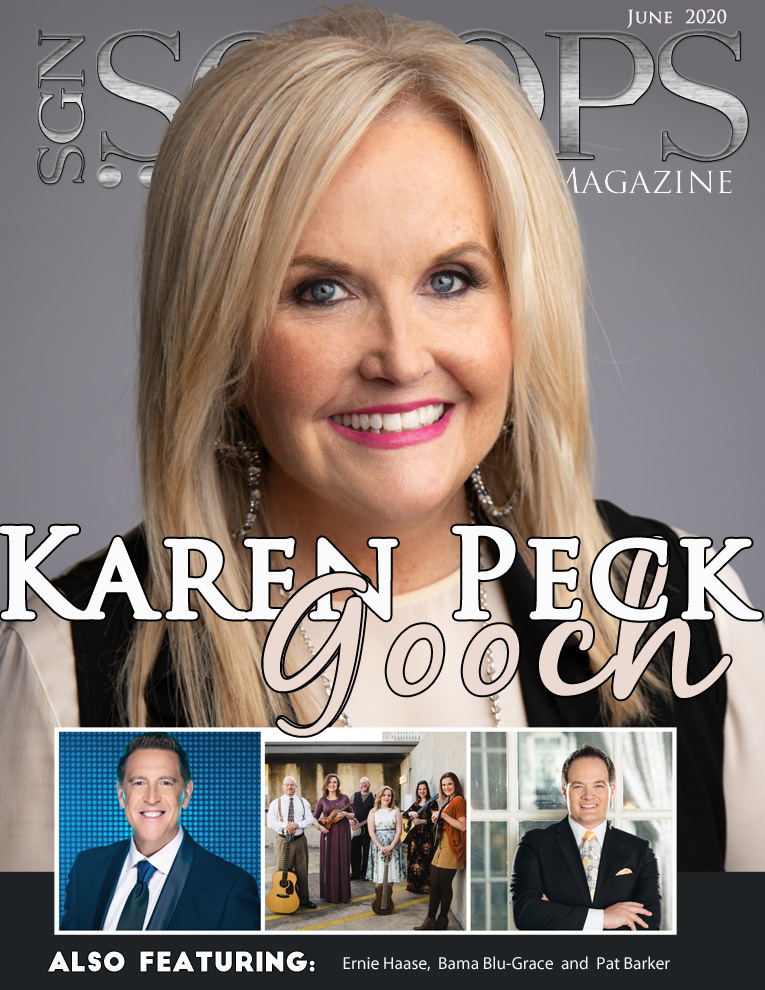 2020 June SGNScoops Editor's Last Word By Lorraine Walker
Thank you for flipping the pages to the very end this month and catching the Editor's Last Word. It's June and I hope you have time to read all the great stories we are presenting. SGNScoops is blessed with some of the best writers in gospel music and as you take in every feature, I'm sure you will agree.
Karen Peck Gooch is our lovely cover girl this month, a lady who is beautiful on the inside as well. Jennifer Campbell allows her own sweet heart to shine through in this feature. I trust you learned something new about Karen. I remember hearing her with the Nelons in the '80s. What I remember the most about that concert was Kelly Nelon singing "Ain't No Grave," and Karen wearing an orange dress that was just stunning. Yes, orange. It was the 80s!
As we sail into summertime, I pray that COVID-19 is stopped in its tracks and we can all come out of hibernation. It has been a time of increased stress for most people, I'm sure. What is ahead is unknown and that can cause anxiety and fear.
I read this in the Bible the other day: "So David went to Baal Perazim, and there he defeated them. He said, 'As waters break out, the Lord has broken out against my enemies before me.'"
2 Samuel 5:20 (NIVUK)
I began to think about my enemies, including such things as health and finances. For each of us, these enemies may look different. However, I believe that, just as David knew the Lord went before him in battle, the Lord is commanding his angel army for our deliverance today. His armies have "broken out" against our enemies, and will continue to do so. The image I see in my mind is of a dam that is bursting (or the power of the water flowing over Niagara Falls, as shown), the water gushing through and covering everything in its path.
Take a moment to see that the Lord is bursting through the defences of your enemies and washing them away. In scripture, water is a symbol of the Holy Spirit. Allow His Spirit to wash away your stress, doubts and fear. Because fear, as we know, is a liar.
Isn't it exciting that the Holy One has charged His angels concerning us to defeat our enemies? We are not idle during this battle, however, as we are given armor to wear, like the shield of faith and the helmet of salvation. So today, put on your armor, my friends, because there is going to be a fight. And, as the late Roger Bennett sang, "I read the back of the book and we win!"
If you are missing your helmet of salvation today, or have any comments or concerns, please email me at lorraine@sgnscoops.com.
By Lorraine Walker
First published by SGNScoops Magazine in June 2020
Tags:
COVID19
,
Editor's Last Word
,
gospel music
,
Lorraine Walker
,
SGNScoops Magazine
Posted in
announcements
,
artists
|
Comments Off

on Lorraine Walker: A Time to Fight
Written by Staff on May 29, 2020 – 12:28 pm -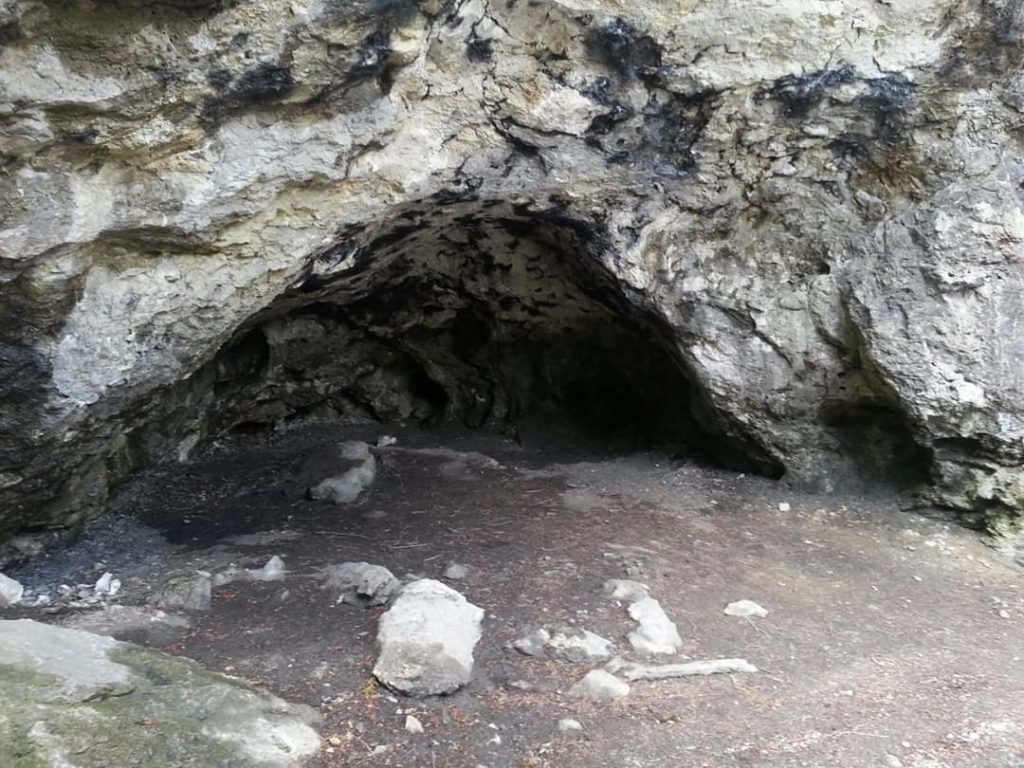 Right now, I feel like I am in a cave. You know what I mean, for you have been there too. Maybe you are in your own cave right now. You came here initially of your own volition because it was the only avenue of escape. So many dangers have oppressed you that there wasn't any other choice.
What are those oppressive forces? Perhaps they are outward: Finances, employment, or relationships. Or maybe it is your own body, mind, or emotions, as you deal with pain, loss of control, or fear. All of these mount up against you like an army, and you run to your cave.
This isn't a cave of safety or peace. It is a human den that wraps around you, like addiction, denial, or depression. Still, you know those outer forces remain and they are advancing toward your hideout. Your place of imagined safety becomes a jail without escape.
We all experience this at some point, even spiritual leaders. King David from the Bible talks about this very thing. He was backed into a literal cave by some evil people. Yet he is able to write poetic lyrics to a song in the darkness.
"Have mercy on me, O God, have mercy on me, for in you my soul takes refuge. I will take refuge in the shadow of your wings until the disaster has passed…" Psalm 57: 1 (NIV).
David knew where to allow his spirit to find real safety: under the "wings" of God, totally enveloped in His presence.
After entering God's presence, through prayer, he then cries out to the only one, ultimately, who can provide vindication. David says he is "in the midst of lions," (v.4), yet despite this predicament, he praises God. 
We know through scripture that the Lord protected David and brought him out of this situation. But this song doesn't tell us that. All we see here is that, in the middle of a life and death situation, David continues to trust in God and to praise him. 
David writes: "My heart, O God, is steadfast, my heart is steadfast; I will sing and make music.

Awake, my soul! Awake, harp and lyre! I will awaken the dawn." Psalm 57:7-8 (NIV).
Not only does David continue to aver his trust in the Almighty, he sings his praise in the dark of night. He doesn't wait until he is safe and sound, he doesn't even wait to see if he is still alive at daybreak. He praises God right in the middle of that cave, singing about God's love, faithfulness, and glory
How are you doing, right now, in your cave? Are you praising now or waiting to see if God comes through for you before opening your mouth? 
I have been convicted by the actions of this man who crouched in a small, dark, wet, smelly place, and praised God. The Bible also tells of Paul and Silas, singing to the Lord in jail before their chains fell off. Another reminder of the power of praise and the faithfulness of the Almighty.
Do I wait to see if God will bring me through this time before I go to him for comfort, safety, or vindication? He has done it before and he will do it again. I know this, but I need to be reminded, so he leads me to his word to relearn the lesson.
My Lord will lead you and I out of our stifling caves, and into a spacious place, if we look to him for guidance. 
For I know that, "Surely your goodness and love will follow me all the days of my life," Psalm 23:6 (NIV). Not only is his goodness and love following me, it is running after me, surrounding me and filling me.
I know his love will bring me out of that cave, back to green pastures. I hope to meet you there.
By Lorraine Walker
lorraine@sgnscoops.com
Did you know that you can receive the printed, full-color version of SGNScoops Magazine by subscription? Find out more 
HERE
.
Find SGNScoops Magazine On Facebook 
HERE.
You can download the latest edition of SGNScoops Magazine 
HERE
.
Read the latest edition of SGNScoops Magazine online
HERE.
Tags:
Cave
,
God
,
Jesus
,
Lord
,
Lorraine Walker
,
praise
Posted in
Christian interest
,
Devotionals
|
Comments Off

on Lorraine Walker: Praise in a Cave
Written by Staff on May 24, 2020 – 7:51 am -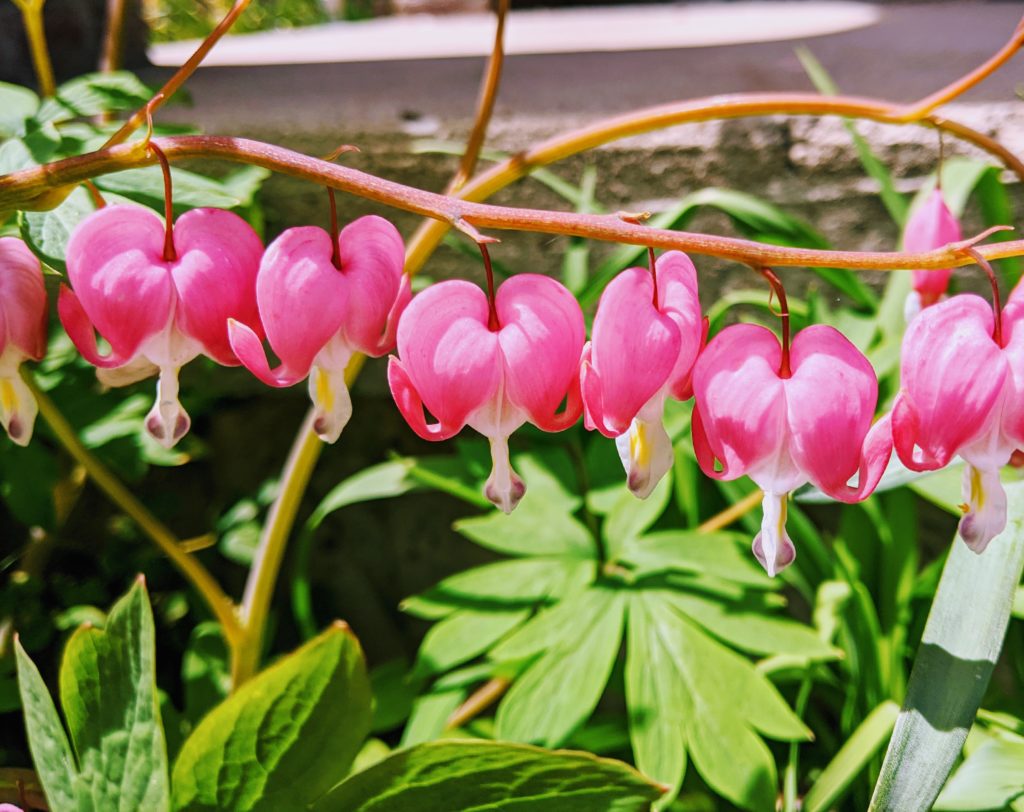 2020 May SGNScoops Magazine Editor's Last Word By Lorraine Walker
It's the merry month of May and as I write this, I wonder how merry we are right now. I don't know what measures of restraint the coronavirus is still placing on you at this moment, but I do know that isolation like we have been experiencing can increase fear, depression, and anxiety. I hope and trust you are finding ways to combat this, as your mental health is as important as your physical health and shouldn't be ignored.
When I need to uplift my mood, music is one of the tools I use. I turn on music that uplifts, encourages, speaks of our Lord and his power, and usually something with a beat or groove I can't ignore. 
One artist that always grabs my attention is on our cover this month. 11th Hour has carved a niche for themselves in gospel music and their releases continue to show a refinement in their musical talents. As well, Jaquita Lindsey is an SGNScoops alumni, sharing her writing abilities with us for years. 
On a side note, Logan Smith was one of my first online interviews for SGNScoops TV in 2011. He was a lot more comfortable than I was, even though he was quite young at the time. I have to say right now that it was not well done on my part, as the camera seemed to deplete any conscious thought in my head at that NQC. The little red-haired boy I interviewed was already on Gaither videos at the time, and he, along with Jaquita and Amber, are doing a stellar job now as they climb charts and win awards. 
I could not have foreseen then where Logan would be now, anymore than I can tell you now where any one of us will be tomorrow. Shortly after that interview, my life was changed forever with sickness. I know now that the fibromyalgia I contend with daily had its roots in that sickness.
May is Fibromyalgia Awareness month, so I want to send a prayer to all of you reading this that fight a similar war. This debilitating illness has no cure. Fatigue, pain, insomnia, mental health issues, gastrointestinal irregularities, headaches, and cognitive problems, are just a few of the battles those with Fibro face daily. We wear purple for awareness, and ask that you say a prayer for us today.
I wonder how many more people than usual found themselves praying to God in the last few months? In the middle of the COVID-19 pandemic, everyone was praying they would be safe and that things would just go back to normal. We know that nothing in this world goes back in time any more than the earth can spin backward. To imagine that our lives would return to normal is equally as unrealistic.
We must be prepared for the new, as the old will never be again. That is not something to be feared, but accepted as part of life. Whenever we face a big change, we need to recall the events of the Easter season of last month. The power of the old and sinful died on that cross. The new and eternal was brought out of that tomb. Our Lord and Savior, Jesus Christ, has promised us new life, and fresh mercy every day. He alone walks before and behind us, able to give us guidance through our new normal.
A seed planted in the ground has to die before becoming a new, fruitful entity. I pray that all of us will look with intelligent eyes at what needs to be left in the past, what needs to die, for us to prosper in our new day. Hold on to Jesus today, my friend. He is the maker of all things new. And that place where pieces of your life were laid to rest? Look at the place where Jesus was buried. He can turn graves into gardens. 
By Lorraine Walker
First Published by SGNScoops Magazine in May 2020
Did you know that you can receive the printed, full-color version of SGNScoops Magazine by subscription? Find out more 
HERE
.
Find SGNScoops Magazine On Facebook 
HERE.
You can download the latest edition of SGNScoops Magazine 
HERE
.
Read the latest edition of SGNScoops Magazine online
HERE.
Tags:
11th Hour
,
Editor's Last Word
,
gospel music
,
Lorraine Walker
,
SGNScoops Magazine
,
southern gospel
Posted in
Christian interest
,
Devotionals
|
Comments Off

on Lorraine Walker: Headed toward a new normal
Written by Staff on March 23, 2020 – 12:06 pm -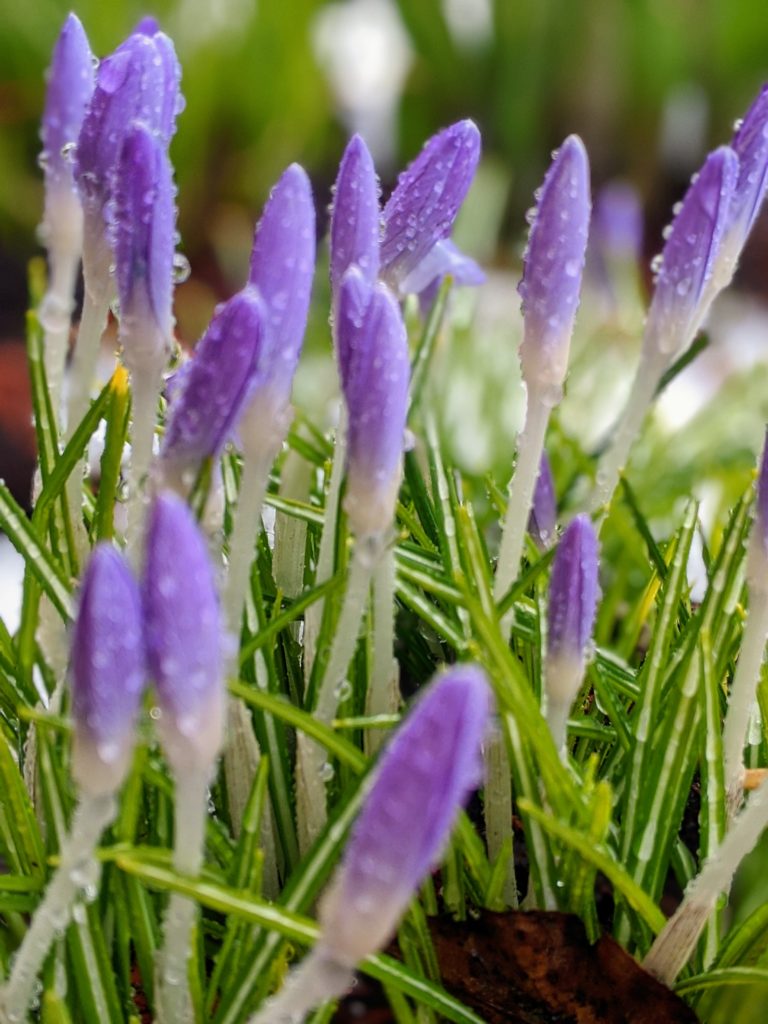 2020 March SGNScoops Magazine – Editor's Last Word by Lorraine Walker
March is here with warmer winds and brighter sunshine, and much-needed rain. It seems like every March is different, but most people just want spring to begin. We are looking forward to a new season here at SGNScoops. I think I speak for all of my northern friends when I say that we've had enough snow! But as these pictures indicate, March gives us an in-between month of flowers and snow, expectation and waiting.
We are thrilled to bring March in like a lion as the saying goes, with a cover story on our friends the Browders who are celebrating 30 years of ministry. Thanks so much to Justin Gilmore who worked with me on this cover project. We so appreciate the authenticity of this family. 
We hope you have thoroughly read through each of the features. Canaan Cauffman, Exodus, Tanya Rose, Kenny Smith, and so many others. It was a pleasure to highlight Paul Heil on his 40th anniversary in radio ministry. Thanks as well to Dixie Phillips for introducing us to Sammy Ward, and Bill Dykes for introducing us to one of his favorite pastors, Dr. Keen. 
Be sure to check the back of the magazine to find out more about each of our contributors this month. Writers may change from month to month, but we always strive to give you the highest quality, and the best delivery of the gospel of Jesus Christ. Thanks to Lyndsey Chandler, Rob Patz, Vonda Armstrong, Robert York, Jantina Baksteen, and Les Butler. Special thanks also goes to my proofreader and general right hand, Joan Walker. And we so appreciate the people who make everything beautiful: Stephanie Kelley, Staci Schwager, and Pete Schwager.
Since Easter doesn't fall in March this year, the whole month seems to be waiting in expectation for the event. For those who celebrate Lent, or for any who may decide to commemorate this time of year in any special way, each day is a reminder of how much Jesus did for us. The days leading up to the cross, the events taking place as recorded in the Gospels, all of this happened as Jesus must have been in some way preparing himself for what lay ahead. And yet, he was fully present with every event. He knew that the horrible death was just around the corner, signaling the end to his earthly walk. But we never see where he is walking away from ministry or letting the shadow of what was ahead hang heavy over his heart. He was in between the wedding at Cana and the glorious Resurrection, yet he never dwelt on either, according to scripture. He told his disciples what would happen, but he never told them to leave him alone so he could wallow in self-pity.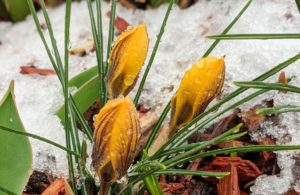 Many of us are in between two events. Maybe we are between something very happy and yet we know there is something on the horizon, such as the death of a loved one. Perhaps you were in a good state of health, and now you are suffering, though you know at some point in the future you will be whole again. How are you handling this in between portions of life? Are you hiding, wallowing, or lashing out in anger? Or are you using this time to touch other people?
My prayer for you and myself, is that we use each day as a gift from God, and use the gifts that he has given to us, to bless others around us. Let's not forget to pray for others. Let's make each day count for him no matter where we are on our path to victory.
Editor's note: This article was written prior to the onset of the Coronavirus in North America. Are you in isolation because of COVID-19? You too are in the "in-between," forced to take time to stop and be aware of what is around you. Don't waste the time: God wants to talk to you, to let you know that he is the source of all peace and hope, and to calm you with the truth of his love. Spend time with him and also pray for others during this time that they might know his peace.
By Lorraine Walker
First published by SGNScoops Magazine in March 2020
Tags:
Browders
,
Canaan Cauffman
,
Coronavirus
,
COVID-19
,
Editor's Last Word
,
Exodus
,
gospel music
,
Kenny Smith
,
Lorraine Walker
,
SGNScoops Magazine
,
Southern Gospel Music
,
Spring. Easter
,
Tanya Rose
Posted in
artists
,
sgn scoops magazine
|
Comments Off

on Lorraine Walker: the in-between month of March
Written by Staff on February 29, 2020 – 3:00 pm -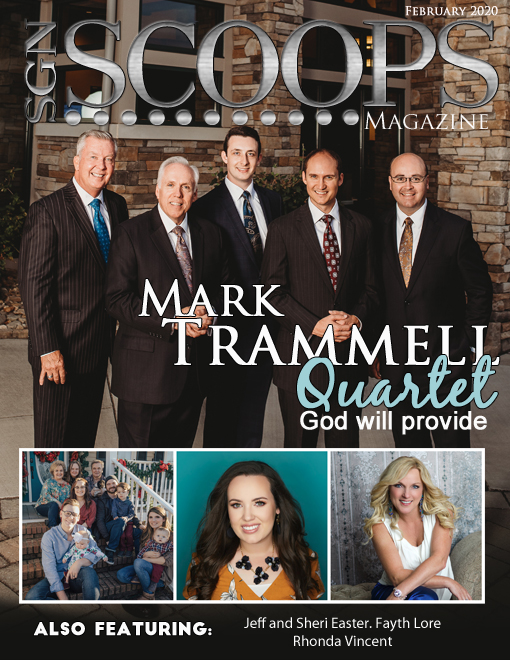 Editor's Last Word for February 2020 SGNScoops Magazine by Lorraine Walker
Thank you for reading the February, 2020, edition of SGNScoops Magazine. Whether you are looking at the online version, or the condensed print version, I do hope that you have enjoyed reading about some of my favorite people. What better way to celebrate February, the month of love, than to celebrate the artists that love their savior, his music, and his people? I need to bring your attention back to the story of Kirsten Alting, and make sure you have prayed for her today. 
I remember hearing Mark Trammell with the Cathedral Quartet years ago when I was only little, well maybe a little more than a baby, and then forming an acquaintance with him in his Gold City days. I have always regarded him as one of the most committed men of God in Southern gospel. His advice was always spot on. As is his dry sense of humor. I've kind of lost connection with him but I'm glad Justin Gilmore was able to connect with him and his men, to draw them to our attention again. 
Jeff and Sheri Easter and their family are some of the nicest people you will meet, and I so enjoyed Jennifer Campbell's article about them and their love for each other and for Jesus. I have to say, it was a toss-up between the Easters and Mark for the cover story, as they were both timely. I hope you enjoyed both and were able to sense the love of God throughout those features.
Special thanks to Lynn Whitely for sharing the story of the Turn Around Church. It's great to read such positive results for a church family when so many of the smaller ones are fading away. 
Dixie Phillips brought us the story of Kirsten Alting, and I knew this was something we all needed to read. Life is fleeting and we need to treasure it. To Kirsten and all who live with chronic, debilitating pain, I understand and urge you to look to Jesus for peace and strength.
I hope you enjoyed the rest of our artists: Fayth Lore, Jimmy Reno, Sammy Ward, and the uber talented Rhonda Vincent. Our writers are also some of the best, and we thank Lyndsey Chandler, Jantina Baksteen, Les Butler, Vonda Armstrong, and Rob Patz. Special thanks to my proofer and encourager, Joan Walker. Of course, you wouldn't see any of this without our creative and design team, Staci and Pete Schwager, and Stephanie Kelley.
How are your resolutions going as we head into month number two of 2020? Are they touch-and-go like mine? Why is it so much easier to create bad habits than to create good ones? I think it may be because bad habits usually come with instant gratification. You eat chocolate, you get a burst of happy juice, also known as serotonin. However, this bad habit usually comes with delayed bad results, such as weight gain. 
Developing good habits is more difficult, I guess, because often the immediate result is discomfort or pain. You begin new exercises, your muscles become sore. Of course, there is the delayed gratification of a stronger body, happier heart, and perhaps weight loss. 
What about that new spiritual habit you are trying to form? More consistent prayer life, more in depth study of the Bible, or perhaps more regular church attendance? Does it interrupt your screen time or sofa time, or perhaps it disturbs some of your predetermined thoughts about God? However, does it also provide the immediate gratification of feeling closer to Jesus, more grounded in your belief, or developing a different outlook on the church family? Be watching for the delayed gratification too, which is experiencing a closer relationship with your Lord. A win-win for sure.
I do hope your habits are good ones to form. By this time next month, they may almost be ingrained in your lifestyle. March on, Christian soldier!
By Lorraine Walker, Editor SGNScoops Magazine
Tags:
Fayth Lore
,
gospel music
,
Jeff and Sheri
,
Lorraine Walker
,
mark trammell quartet
,
Rhonda Vincent
,
SGNScoops Magazine
,
Southern Gospel Music
Posted in
Christian interest
,
sgn scoops magazine
|
Comments Off

on SGNScoops Magazine: Remember making those Resolutions?
Written by scoopsnews on December 14, 2019 – 2:32 pm -
One of my favorite Christmas memories is probably also one of my most embarrassing. I grew up in a family of three daughters, very close in age, and when we were small, we pretty much always wanted the same thing. For instance, one year we all got almost identical sleighs. The one Christmas in particular that I remember, Mom and Dad weren't in the house because they were probably still out in the barn milking the cows.
It was quite close to Christmas, and we three girls decided to hunt for our Christmas gifts. Living in a small bungalow, there weren't many places to hide things, and we pretty much knew where our parents would hide things. This year, we found them, despite warnings from our parents to keep our noses out of closets. We found three things that looked amazing to us. They were pink, fuzzy, and cuddly; beautiful housecoats to wrap ourselves in every evening. They were each a bit different, and we each decided which one we were getting.
I was just bursting with the secret and being the youngest, I found it the hardest to keep. I don't remember now what the conversation was around the breakfast table the next morning, but I do remember blurting out something about housecoats. I remember the look of horror on my sisters' faces.
The problem with sneaking peaks at your Christmas presents early, is that the big surprise on Christmas morning really isn't so big anymore!
What I remember about that Christmas morning, was that we didn't get the housecoats we each thought we were getting. Mom and dad did a bit of a switch-a-roo, just so that we were a little surprised I guess.
Christmases were always fun and exciting at our house; I remember gifts and laughter and of course, lots to eat. But I also remember candlelight Christmas services, where we each held real candles, whose flames flickered off of the dark stained glass windows and polished pews. I remember a reverence and holy quietness that surrounded those services. We knew that, despite the fun, presents, and other wrappings of the season, Jesus was the reason we celebrated and His light was the light that filled our hearts at Christmas and throughout the year.
Regardless of your Christmases past, I hope you know Jesus: the Light of the world……. Lorraine
Tags:
Favorite Christmas Memory
,
Lorraine Walker
Posted in
announcements
|
Comments Off

on Favorite Christmas Memory- Lorraine Walker, Editor
Written by Staff on October 31, 2019 – 9:27 am -
I have been thinking about what it means to love God by loving those around me, including family, friends, acquaintances, neighbors, those I worship with, and even those on my Facebook friends list! I don't think I do a very good job, but the Lord has been talking to me about improving on that area of my life.
I have been reading in John a lot lately, not in his gospel, but in first and second John, later on in the New Testament. He says, "This is how we know that we love the children of God: by loving God and carrying out his commands. This is love for God: to obey his commands." (1John 5:2-3, NIVUV)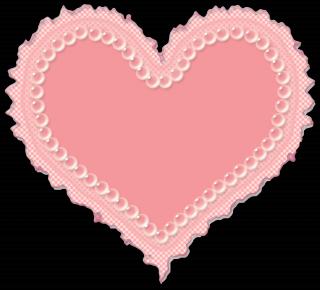 So, to break it down further, I took a look at God's commands in the Old Testament. (Exodus 20:3‭-‬17 NIVUK). I have added my own thoughts and comments.
God is number one. He is, not anyone or anything else. God the Father, God the son, and God the Holy Spirit. He loves us more than anyone or anyone else could, and he enables us to love each other. So it makes it so much easier to show love when you have the greatest example in front of you.

Nothing and no one else is to be number one. God will show love to a 1000 generations of those who love him and keep his Commandments. This is a great promise. If we put God first, he will bless our family, for many generations. For a lot of us who can look back through our family tree, we see how honouring God has blessed our family.

Don't misuse the name of the Lord your God. Don't take his name in vain. Don't swear using his name. Be very careful how and when you use his name. I have to admit, it bothers me when my fellow brothers and sisters in the faith use the name of God recklessly. And what about the people that know that we are a Christian, and they hear us use God's name in vain? You would think that that would make them wonder about our faith. Be careful about your testimony. Authenticity is hard to find. everyone is looking for that these days. Those around you that you are trying to show love to will find it easier to accept that love if they believe that you are on the level and real. Authentic.

Take one day a week where you don't work. And where no one else in your house works. Keep it holy. You need to spend time to destress, relax, and spend time thinking about God. Spend time relaxing with your family. That will draw you closer together. That will help you love each other more and share that love with each other more.

Honour your father and your mother, so that you may live long in the land the Lord your God is giving you. Respect your family. This command with a promise would not be in here if God did not think it was important. A lot of people have suffered at the hands of their parents. By respecting and honouring, I don't think that means accepting bad or evil behavior. You should never stay in a relationship where there is abuse.

You shall not murder. This one is obvious I think. If you murder, you are not showing love.  

You shall not commit adultery. God wants us to stay out of a marriage relationship. You show love and honour to those around you by respecting that marriage covenant. If you wander too closely to someone else's marriage bonds, there will be consequences. 

You shall not steal. If it's not yours, don't take it. If you are showing love to someone, you are not going to take something that belongs to them.  

You shall not give false testimony against your neighbour. No lying that is against someone. This of course includes gossip. Be careful little lips what you say!

You shall not covet your neighbour's house, wife, husband, etc. or anything that belongs to your neighbour. Yearn to possess. Desire. This goes past the actions talked about previously, but straight to the heart.
In 2nd John 1: 5 and 6, John says the same thing: "I ask that we love one another. And this is love: that we walk in obedience to his command. As you have heard from the beginning, his command is that you walk in love." (NIVUV)
In the Gospels, we are told that the experts in the law asked Jesus a question about the greatest commandment. (Matthew 22:36‭-‬40 NIVUK)
"'Teacher, which is the greatest commandment in the Law?'  Jesus replied: ' "Love the Lord your God with all your heart and with all your soul and with all your mind."  This is the first and greatest commandment. And the second is like it: "Love your neighbour as yourself." All the Law and the Prophets hang on these two commandments.'"
So, if we love the Lord Our God with all of our heart and all of our soul and all of our mind, we are going to do what he asks us to do. We are going to obey him. And loving our neighbour as ourselves pretty much sums up those things that he asks us to do.
I hope that this message is for someone that is reading it, as much as it is for me. God wants us to increase our love for him and for each other. And that doesn't mean just those we like. Our "neighbour" includes everyone, whether or not they dress the same, worship the same, or vote the same. It also includes those that live down the street and around the world.
Sometimes I get so caught up in my own worries and cares that I don't look around and see those who are in need of my love. I would rather not talk to the neighbour who's out on their front lawn. But I need to. Not only to show my love for God, to show that I care for them, but also for the health of my own mind and Spirit. Reaching out to others gets our focus off ourselves. Reaching out in worship to God shows him that we love and obey him.
Loving God, and loving each other. I pray that each of us will "walk in love," a little bit more today.
 By Lorraine Walker
For more Gospel music features, read the latest SGNScoops Magazine HERE.
Listen To Todays Gospel Music Here
Tags:
Lorraine Walker
,
Love
,
loving each other
,
loving God
,
SGNScoops Magazine
,
ten Commandments
Posted in
Devotionals
,
sgn scoops magazine
|
Comments Off

on Lorraine Walker: What the world needs now
Written by Staff on September 27, 2019 – 3:09 pm -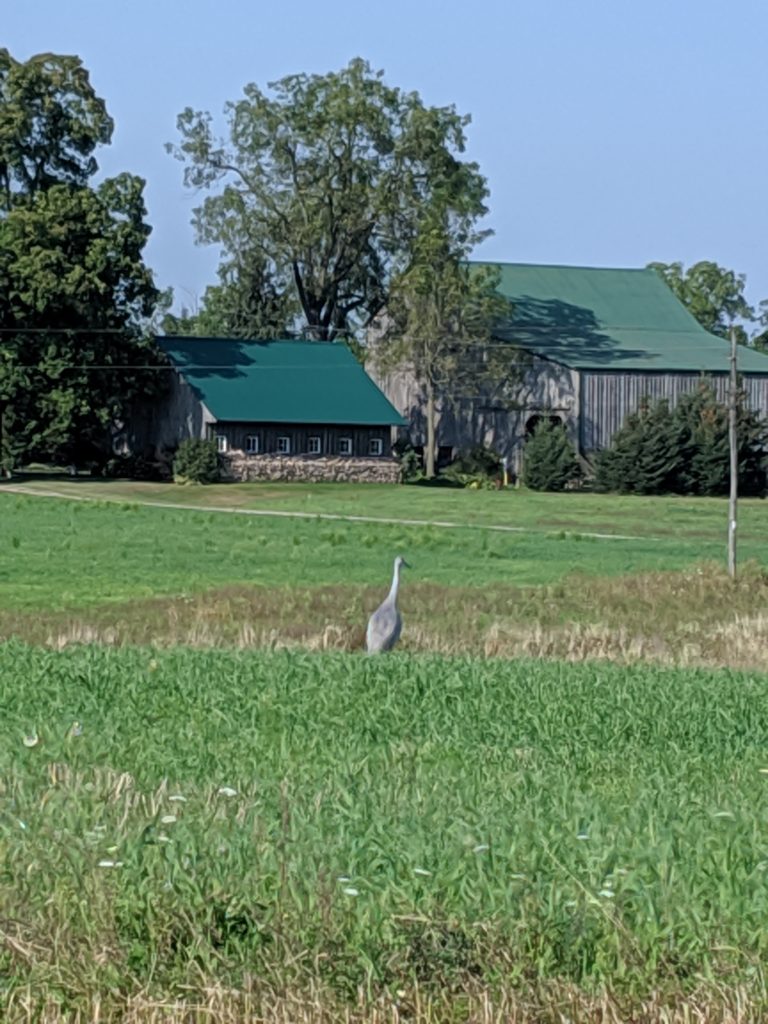 Editor's Last Word for September 2019 SGNScoops Magazine by Lorraine Walker
(Photo above depicts September in Ontario)
Thank you so much for reading to the very end of the 121st issue of SGNScoops digital magazine. I am so happy that our magazine has been read and enjoyed by so many for so long. I give my thanks to previous editors, Kelly Burton and Rhonda Frye, and to my publisher, Rob Patz, for leading the way and teaching me the ropes of editing such a unique and constantly changing vehicle for the love of God. Our main purpose for SGNScoops is, and has always been, to be used by God to share his love and grace with everyone who reads it. We pray that as long as he can use us, we will be available for him.
That is also the message that we have been receiving from others who are celebrating anniversaries along with us in this issue. It is always a privilege and an honour to talk with Scott Fowler of Legacy Five. What a pleasure it was to share in the last concert with tenor, Josh Feemster, and baritone, Scott Howard. Scott Fowler had nothing but praises for the gentlemen who were leaving as well as the gentlemen who were coming in to take their place. Over their 20 years, Legacy Five has seen fewer changeovers than many in this industry. That says a lot about his style of leadership, integrity and love for this music.
Speaking of leadership and integrity, Mike Moran and the Torchmen have been representing Canada with excellence for 50 years. It was a pleasure once again to present their ministry to our readers. 
The artists we have featured in SGNScoops, like Carol Barham, Ivan Parker, the Pine Ridge Boys, and the Chordsmen, all love their music, and share the love of God this music. We thank all of the artists that have graced the pages of our magazine for being ambassadors for Jesus Christ.
I'd also like to take this opportunity to thank all of the writers, creative designers, editors, proofers, and all those who have shared their talents both in the magazine and website. Thank you for sharing your time and your lives with SGNScoops.
In the ten years I have been talking to artists for SGNScoops, one thing I have learned that is universal, regardless of who or where you are; if you are alive, you are going through something. If you are in a good season, your bad season is still visible in the rearview mirror. If you are in difficult circumstances, you aren't alone.
I may be living with physical pain, but the person next to me might be enduring a recent death of a loved one. You might be working your way through deep depression while that artist on stage may have a child in the final stages of cancer. Or maybe they are facing bankruptcy while that joyful saint in the front row left a loved one with dementia at home with a caretaker.
We all experience heart-rending circumstances regardless of who we are. We can spend our time asking, "Why?" Although maybe the question should be "Why not?" We live in a fallen world filled with disease, death and debauchery. As Christians, we should not expect a free pass. What we should expect, as we grow closer to Jesus, is to join him in suffering. This pain becomes part of our testimony as others watch how we handle tough times. And as my friend Mike Moran assures me, it came to pass. Even if you can't see the end of your tough time, I pray you know that Jesus sees your tears and he is right there with you. He has a purpose for your pain. He loves you too much to let you suffer for no reason, even though you may not know what that is until you reach heaven.
My dear friend who is suffering, may I suggest that asking for a reason isn't the best use of your prayer time? I say this after spending many nights asking the same thing. Tell Jesus where it hurts. Pour out your heart. Then start to tell him about your friends who are hurting. Ask him to meet their needs. As you see the Lord work in the lives of others, you may be thrilled to find that he is answering prayers for you as well. 
I pray today that you will be filled with the joy of the Lord, as he blesses you with enough mercy, grace, bread and love to make it through the day. I pray this issue, and every future SGNScoops Magazine, will deliver his love to your heart, every time. 
I'd love to hear from you. Write to me at lorraine@sgnscoops.com.
By Lorraine Walker
First published by SGNScoops Magazine in September 2019
For more Gospel music features, read the latest SGNScoops Magazine HERE.
Listen To Todays Gospel Music Here
Tags:
2019 September SGNScoops Magazine
,
Christian life
,
gospel music
,
Lorraine Walker
,
Seasons of life
,
SGNScoops Magazine
Posted in
announcements
,
artists
|
Comments Off

on Lorraine Walker: September, Seasons, and SGNScoops
Written by Staff on August 23, 2019 – 3:32 pm -
2019 August SGNScoops Editor's Last Word By Lorraine Walker
August is a lovely month in my part of the world. There are many flowers, as long as we have rain, plus it is time for sweet corn and peaches. It is also lovely because I get to celebrate my birthday. I have decided, as I learn more to live in the moment and embrace what God has for me today, that each day and each year is special. Instead of wishing for times past, or to relive a younger age, I am learning that I am who I am because God has brought me through mountains and valleys to teach me to closely follow him. Life isn't always sunshine and roses; as the song says, we have to have a little rain. That is how we grow, isn't it?
A little rain fell on the gospel music community last month as we mourned the passing of Dr. Jerry Goff. Charlie Griffin brought us a great overview and we are also thankful for the artists and industry personnel that shared their memories with us. He was a considerate, joyful, gentle and genuine man of God. He will be missed and we send our love, sympathy and prayers to his wife Jan and all of his family and friends.
We offered you quite an eclectic bunch of artists for your reading pleasure this month and I do hope you enjoyed reading about all of them. Our writers again did a fantastic job and I am so grateful. Our creative team presented this issue with excellence and we are so appreciative. Summer is a busy time and it is not always possible to delegate moments to our hobbies, such as writing for SGNScoops. So we do thank you all.
As I was reading the Publisher's Point for this month, I was reflecting on how my attitude about prayer has been shifted and focussed by my experiences. Pain, death, friendship, love, joy and sadness all color our lives but also deeply affect our relationship with God. None of these things, or any other emotion or experience changes who he is, for which I am grateful. But they do affect the lens through which we see him.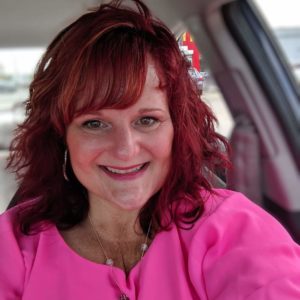 For me, I have learned that he is closeby, always interested in what I am experiencing, always listening to hear my plea and my praise. He wants such a close relationship with me that he will stop at nothing to lead me along the path that leads to sanctification. That includes experiences that cause me to hurt, even for an extended time, whether it is physical or emotional pain. He won't just lift me out of something I don't like. He may let me remain there. But he is a good Father and it is always for a good reason. 
Sometimes, when we are in the midst of pain, it is hard to see the hand of God gripping our hand. That is why it is important to record our prayers to God, such as Rob was suggesting in his article. Then, when you refer to them later, you will see how God has answered and how far he has brought you along. It is faith-building and trust-securing.
Thank you to each of you for reading this month's issue of SGNScoops Magazine. It has been my pleasure and my honor to present this to you and to God, month after month. May you find enjoyment and inspiration within these pages. As always, if you have a question or comment, please email me at lorraine@sgnscoops.com or find me on Facebook. I'd love to hear from you. 
By Lorraine Walker
First published in the August 2019 SGNScoops Magazine
For more Gospel music features read the latest SGNScoops Magazine HERE.
Listen To Todays Gospel Music
Here
Tags:
Christian life
,
Christian Music
,
gospel music
,
Jerry Goff
,
Lorraine Walker
,
SGNScoops Magazine
,
Southern Gospel Music
Posted in
Christian interest
,
sgn scoops magazine
|
Comments Off

on Lorraine Walker: Sweet corn, birthdays, and rain