Written by SGN Scoops on September 17, 2012 – 9:01 am -
Louisville, KY
– The 55th Annual National Quartet Convention is now in the history books. The week-long event officially concluded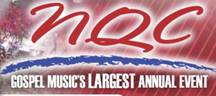 on Saturday, September 15, as production trucks were packed, exhibit booths disassembled, cars, vans and buses loaded and the Kentucky Fair & Expo Center silent once again. More than 75 hours of music, music and more music filled the week, as Southern Gospel Music fans from more than 40 states and at least a half dozen countries traveled to the city of Louisville, KY, for the 2012 Convention.
The National Quartet Convention, which first began in 1957 in Memphis, TN, offers fans of Southern Gospel Music the convenience of seeing and hearing their favorite groups at a single event, as well as meeting those favorites,  purchasing their music, videos and much more at any one of the 500 exhibit booths which span throughout 175,000 square feet. Southern Gospel Music lovers enjoy their favorite music all day long, as music spectaculars begin each morning and continue until nearly midnight each evening, with performances by such popular and multi-award winning recording artists as The Gaither Vocal Band  Jason Crabb, Doyle Lawson & Quicksilver, The Booth Brothers, The Hoppers, The Isaacs, and Jeff & Sheri Easter.
Many special highlights and announcements filled the week; however, the biggest announcement came on Sunday evening when NQC Board member Gerald Wolfe announced to attendees of Sunday night's concert that the NQC would move from its home of nearly two decades in Louisville to the city of Pigeon Forge, TN, in 2014. "The Expo Center and Fair Board are just like family to us," stated NQC Executive Director Clarke Beasley, who was unable to attend this year's Convention, as he was recuperating from hip surgery in a Louisville area rehabilitation center. "Upon moving to Louisville in 1994, the NQC's evening concert attendance immediately doubled and its exposition nearly quadrupled. With many attendance records set in the years that followed, the NQC's partnership with Louisville has been a tremendous benefit to the NQC, and to Gospel music in general; however, current economic and demographic circumstances necessitate us to make this strategic move to Pigeon Forge, but we will always hold in high regard and great affection the time NQC has spent in Louisville." Kentucky State Fair Board President and CEO Harold Workman said that he appreciated the opportunity to have a long-term relationship with the NQC. "I have spent many nights in Freedom Hall enjoying those great Gospel quartets, and they will certainly be missed. We wish Clarke, the exhibitors and attendees of NQC the best in Pigeon Forge, and we welcome them back to Freedom Hall anytime."
The NQC has one more year in Louisville, and no doubt, big plans are being made to help make the final year in Louisville one to remember. The 2013 event will take place at the Kentucky Fair & Expo Center the week of September 8-14, 2013. Visit
www.nqconline.com
, as a complete schedule of events will be posted in the coming weeks.
Tags:
clark beasley
,
Gerald Wolfe
,
Kentucky Fair & Expo Center
,
Louisville KY
,
national Quartet Convention
,
nqc
,
Southern Gospel Events
,
Southern Gospel Music
,
Southern Gospel News
Posted in
announcements
,
gospel events
|
Comments Off

on 2012 National Quartet Convention Concludes
Written by SGN Scoops Staff on June 13, 2012 – 4:06 pm -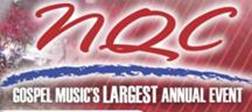 Louisville, KY – The National Quartet Convention Board of Directors has announced a broadcast partnership with the world's largest religious network and America's most watched faith channel, TBN. The Trinity Broadcast Network will capture the festivities of the 2012 National Quartet Convention, then create original programming to be aired during the fall of 2012 and into 2013. "We are excited about this partnership with TBN to produce original programming, featuring footage captured at this year's NQC," states Clarke Beasley, Executive Vice President of the NQC. "TBN has shown strong commitment to our music over the last several years, and we look forward to having our music featured on a weekly basis on the world's largest Christian network."  TBN's President and Founder Dr. Paul Crouch stated , "For over fifty years the National Quartet Convention has gathered Gospel quartets and musicians to celebrate the legacy and preserve the tradition of Gospel music. TBN is excited to bring the art, energy, inspiration, and joy of Southern Gospel music to families everywhere."
Originally launched in 1973, TBN offers 24 hours of commercial-free inspirational programming, featuring more original programs than any other faith network.   The Trinity Broadcasting Family of Networks now numbers 18 networks transmitting in many languages around the world, and through the web and mobile devices TBN is available anytime and anywhere.  According to Nielsen Ratings, it is America's most watched faith channel and offers viewers a variety of programs, including original movies, music, news and children's programming.
The 55th Annual National Quartet Convention kicks off  September 9-15, 2012 in Louisville, KY, at the Kentucky Fair & Expo Center. The event will attract more than 40,000 people from over 40 states and a half dozen countries. Nearly 300 Southern Gospel recording artists will be featured throughout the week-long event. Over 500 exhibitors will fill the 175,000 square feet exhibit hall at  Louisville's Expo Center. All concerts and showcase events are open to the general public. Visit www.nqconline.com, as a complete schedule of events and additional information.
Tags:
Christian TV
,
Dr. Paul Crouch
,
Louisville KY
,
national Quartet Convention
,
Sothern Gospel Events
,
southern gospel
,
Southern Gospel News
,
tbn
Posted in
christian entertainment
,
Christian interest
|
Comments Off

on National Quartet Convention Announces Partnership With TBN