Written by SGN Scoops on June 30, 2012 – 4:59 am -
NASHVILLE, Tenn.—Dove Award-winning singer/songwriter Nichole Nordeman offers a poignant and personal look at God's relentless pursuit of humanity with Love Story, due August 28 from Worthy Publishing.  Subtitled The Hand That Holds Us from the Garden to the Gates, Nordeman's first book traces God's unyielding mission from the beginning of time to rescue His beloved, in our most fragile and broken condition.
Based on the best-selling multi-artist recording, Music Inspired By The Story (EMI/WOW), which Nordeman co-wrote, Love Story exposes the humanity and more emotional underside of our most beloved biblical characters. Spanning Adam and Eve's painful choice in the garden, Abraham and Sarah's crawl through infertility, Mary's teenage journey as a young, unlikely mother, Paul's staggering encounter with Jesus on a dirt road, and the hope we cling to as we imagine His return.  Nordeman does not simply offer these stories from her own perspective, but bravely weaves her own life's fumbling and failures into each chapter, leaving these iconic men and women of the Bible looking less heroic and a little more human. Her poetic observations point ultimately to the all-consuming love of God for all of us.
"In every story and on every page, from the garden to the gates, I encountered God's people tucking His love into their satchels, sewing it into their robes, clutching it in fear, clawing at in anger, carving it into caves, collapsing into it, rejoicing, repenting, revising and rewriting their stories because they were…we are…so perfectly loved," says Nordeman.  "The Bible is the ultimate used book that's falling apart in perfect condition, much like its cast of characters. Love stories, all of them."
"If Nichole Nordeman weren't so curious, creative, clever, and convicted, our generation would be missing its finest songs and pages," said pastor and best-selling author Max Lucado.  "But she is curious, creative, clever, and convicted.  And since she is, you are holding a book that will blow the dust off an old faith and give structure to a young one.  Read it!"
Nichole Nordeman is a recording artist and songwriter for Sparrow Records/EMI Christian Music Group, with numerous #1 and Top 10 singles to her credit and cumulative CD sales of over one million.  A two-time Gospel Music Association winner for Female Vocalist of the Year, she has won a total of nine Dove Awards, including one recently as the lyricist on the best-selling album, Music Inspired By The Story.  She lives with her family in Tulsa, OK.  Connect with her on Twitter @nicholenordeman.
Worthy Publishing (www.worthypublishing.com), a division of Worthy Media, Inc., is a privately held company whose mission is helping people experience the heart of God. Worthy is an independent voice in Christian publishing, managing editorial, marketing, publicity, sales, and distribution from its home offices in Brentwood, TN. Worthy focuses on a boutique list of new books each year, crossing a broad spectrum of genres, including fiction, Bible study, current events, devotionals, biography, leadership, specialized Bibles, as well as spiritual and personal growth.
Love Story, a 224-page hardcover title, retails for $16.99 and will be distributed by EMI CMG.
For further information visit http://worthypublishing.com/books/Love-Story/ or www.turningpointpr.com.
Tags:
Christian Books
,
Contemporary Christian Music
,
EMI Christian Music Group
,
GMA Dove Awards
,
max lucado
,
Nicole Nordeman
,
Sparrow Records
Posted in
announcements
,
Christian interest
|
Comments Off

on NICHOLE NORDEMAN PENS POIGNANT, PERSONAL LOOK AT GOD'S LOVE STORY
Written by SGN Scoops on July 27, 2011 – 8:11 pm -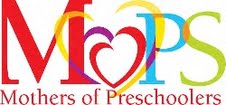 DENVER, July 27, 2011 /Christian Newswire/ — MOPS International is hosting their annual convention at the Gaylord Opryland Hotel in Nashville, TN August 4-6, 2011. Their annual convention draws over 2,500 moms from across the U.S. and Canada. Guests will enjoy a spectacular speaker and artist line-up including Max Lucado, Steven Curtis and Mary Beth Chapman, Travis Cottrell, Mandisa, Lisa Harper, Lauren Dungy, and comedian John Branyan. There are many other dynamic workshop speakers to provide moms with practical parenting advice, marriage and family support, as well as encouraging moms to invest in themselves as women. One Day passes to the convention are still available through Itickets.com. Walk-ups also welcome.
Tags:
Gaylord Opryland Hotel
,
Heartbeat Ministry
,
Hermitage Hills Baptist Church
,
John Branyan
,
Kathi Lipp
,
Lauren Dungy
,
Lisa Harper
,
mandisa
,
Mary Beth Chapman
,
max lucado
,
mops
,
Sara Groves
,
Steven Curtis
,
Travis Cottrell
Posted in
christian entertainment
|
Comments Off

on MOPS Highlights Key Line Up at Annual Convention in Nashville, TN
Written by Scoops Staff on December 16, 2010 – 8:21 pm -
Tune In for a Week of Christmas Delights Beginning Saturday, December 18th
LOS ANGELES,Dec. 16, 2010 /Christian Newswire/ — Trinity Broadcasting Network (TBN) — the world's largest religious broadcaster and a favorite with millions of viewers across six continents — offers a Christmas gift pack of programs this holiday season. Gather up the entire family for yuletide favorites, including music specials, movies, and documentaries beginning December 18th on TBN.
Christmas Child: A mysterious photograph leads a journalist to a small Texas town at Christmas-time. Based on a book by Max Lucado. Showtimes, Saturday, December 18th at 8:00PM and 11PM
Christmas Carol: A Christian Musical is an adaption of Charles Dickens' classic Christmas story. It's the story of Scrooge from a Christian perspective. The musical airs Sunday, December 19th at 10PM; Friday, December 24th at 7PM; and Saturday, December 25th at 2:30PM.
Message In a Baby is a special presentation of the Annie Moses Band as they perform Christmas music, dramatic readings, and some holiday cooking skills! Airs Monday, December 20th at 4PM.
Dino's Christmas Special 2010 is a spectacular Christmas musical taped at TBN's New York studio and featuring guests such as Pauletta Washington and the Lamb Family. It airs Tuesday, December 21st at 4PM and Saturday, December 25th at 11PM.
Essential Christmas is a vibrant music project featuring many of Christian music's most admired artists with holiday songs from Jars of Clay, Rebecca St. James, Brandon Heath, Tenth Avenue North, and others. The special airs Tuesday, December 21st at 7PM; Wednesday, December 22nd at 2PM; and Thursday, December 23rd at 1:30AM.
Our First Christmas tells the tale of Cindy and Tom who married each other after losing their spouses. They're determined to make sure their first Christmas together perfect, but getting their kids to agree on holiday plans won't be easy. This movie airs Tuesday, December 21st at 9PM.
A Celtic Christmas is a Christian musical extravaganza featuring Irish dance, 12th century carols, and dramatic readings presented in a full theatrical cultural performance with some of the top Irish musicians in the world. It airs Wednesday, December 22nd at 5:30PM and Friday, December 24th at 1AM.
Enjoy Christmas In the Park with Jaci Velasquez, a 30-minute special presentation of this Grammy Award-winning recording artist. It airs Wednesday, December 22nd at 10PM.
Christmas at Maxwell's is a movie that celebrates the beauty of life. An inspirational romantic drama and a love story about human struggle, the power of forgiveness and unending faith, Christmas at Maxwell's airs Thursday, December 23rd at 8:30AM.
True Story of the Nativity is a documentary tracing the early years of the holy family through contemporary scientific discoveries and startling new evidence. The True Story of the Nativity airs Thursday, December 23rd at 7PM; Friday, December 24th at 2PM; and Sunday, December 26th at 1AM.
A Christmas Snow is the story of Kathleen, for whom Christmas has always been an unwelcome reminder of her father's abandonment. This year, will she be able to let go and grab hold of a life-changing forgiveness or will she continue to be haunted by the pain of the past? This movie airs Friday, December 24th at 8:30AM.
A Very Merry Christmas is a musical Christmas special featuring Christian contemporary artists Newsong and The Newsboys. The special airs Friday, December 24th at 3:30PM.
Air times are PST. The schedule is subject to change without notice.
Tags:
Annie Moses Band
,
Brandon Heath
,
charles dickens
,
christmas
,
Dino
,
Jaci Velasquez
,
Jars of Clay
,
max lucado
,
Newsong
,
Rebecca St. James
,
tbn
,
Tenth Avenue North
,
The Newsboys
Posted in
christian entertainment
|
Comments Off

on TBN Offers Viewers a Gift Pack Full of Yuletide Favorites and TV Specials this Christmas Season