Written by SGN Scoops on July 13, 2011 – 1:35 pm -
Introducing the exciting sounds and beautiful harmony of the Rick Busby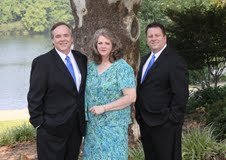 Trio. Rick Busby; the five-time nominated Favorite First Tenor for the Singing News Fan Awards (1986-1990), Dove Award nominee for Male Vocalist of the Year(1987), and Gospel Music Hall of Fame inductee (1999) for his vocal contribution while with The Florida Boys Quartet from Pensacola, Florida.
 
While Rick was the first tenor with The Florida Boys they achieved three #1 songs, "When He Was On The Cross I Was On His Mind," "I Lean on You, Lord,"  "Paid In Full," and five other Top Ten Songs. The Florida Boys' "When He Was On The Cross I Was On His Mind" was also awarded "Song of the Year" in 1986 and 1987, and Top 20 Song of the Century. In 1988 Rick then joined forces with Heaven Bound. While Rick was their First Tenor, Heaven Bound achieved two #1 songs; "Can the World See Jesus in Me" and "It's the King" along with four other songs in the Top Ten Chart for the Singing News Magazine.
 
Joining Rick is his beautiful wife Cyndi Busby who sings alto. Cyndi who has been married to Rick since January of 1990 has one of the most unique and talented alto voices in the industry. Rick and Cyndi have been singing together for the past 11 years in evangelism and local church work.
 
Rick and Cyndi have joined their superb talents, and extensive experience with the fantastic, soaring vocals of baritone/music minister Mike Manning, of Metter, Georgia. Together they have created a unique sound, and ministry of song and encouragement for the Body of Christ. As of this press release, they are currently in the process of selecting new material for their upcoming debut album. Their ministry is available for concerts, church events, and singing conventions of any size and venue.
They can be reached at 912-347-2502 or 706-833-5906.
Tags:
Cyndi Busby
,
Dove Awards
,
Gospel Music Hall of Fame
,
heaven bound
,
Mike Manning
,
Rick Busby
,
Rick Busby Trio
,
singing news fan awards
,
The Florida boys Quartet
Posted in
announcements
|
Comments Off

on Rick Busby Forms Trio
Written by Rhonda on November 20, 2010 – 6:31 am -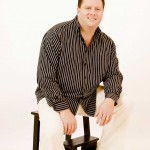 For over 25 years, Mike Manning has traveled throughout the United States blessing the hearts of countless people with his soaring vocals and anointed presentation of the Gospel of Jesus Christ. Here's what others are saying about him;  "I heard Mike Manning sing and was amazed…" Kirk Talley (singer/songwriter)
"He sings with power and anointing. I feel it would be beneficial to add him to your service or concert."
Steve Ladd (soloist and former Tenor for The Gold City Quartet)
"I hope Mike sings until Jesus comes."
Kenny Bishop (Singer/Songwriter/Gaither Video Artist)
"Mike Manning has a voice that the world needs to hear…"
Ann Downing (Singer/Gaither Video Artist)
"Mike has one of the strongest voices I have ever heard…such strength and power. He has THE voice for a singing ministry."
Sandy Knight (multi-award winning singer/songwriter)
"He has been given an incredible gift from God and has chosen to use it for Him."
Lynda Randle (Singer/Gaither Video Artist)
Mike is currently booking solo concerts and can be reached at 912-347-2502 or pastormike38930@yahoo.com .
Tags:
Evie Hawkins Agency
,
Mike Manning
Posted in
announcements
|
Comments Off

on Mike Manning Now Accepting Solo Bookings