Written by Staff on July 1, 2014 – 5:40 am -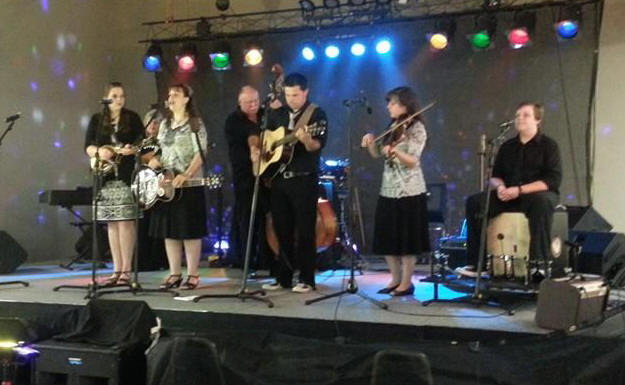 By Missy Kinchen, MSQC history provided by Jason Oxenrider
Many regional groups gather with anticipation to the annual Mississippi State Quartet Convention (MSQC), in a friendly little town called Purvis, Mississippi at the Lamar County Community Shelter Building. The idea of a Convention started when Jason and Pam Oxenrider, after going to the National Quartet Convention, thought it would be nice to have something like this closer to home. They dreamed of a Convention where groups, friends and those eager to hear gospel music could come and bless others with their God given talents.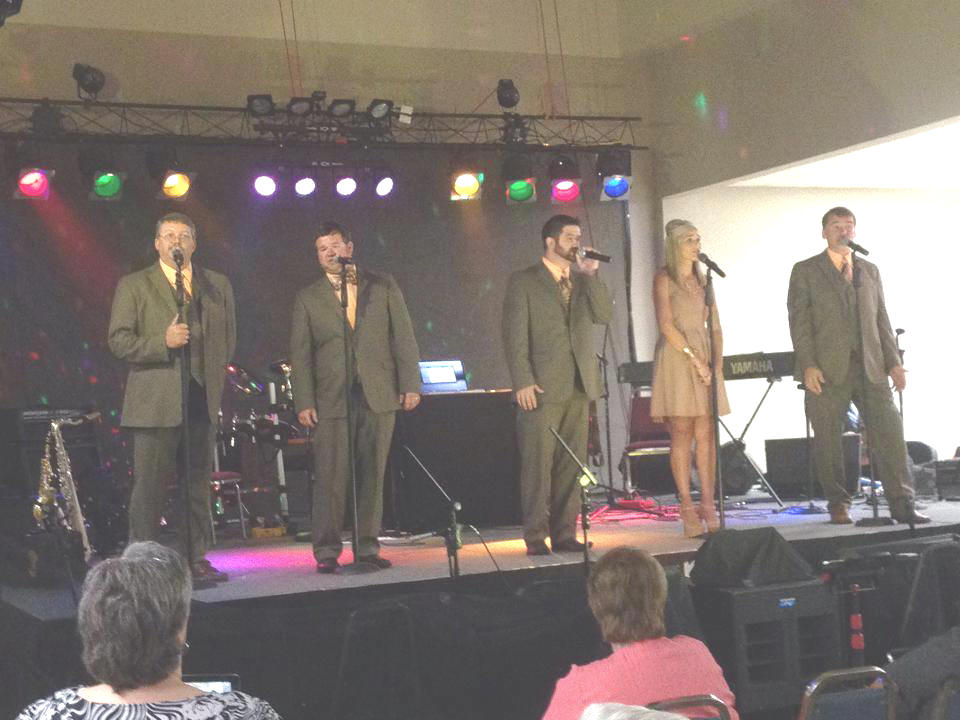 Jason and Pam, who are siblings, prayed about this idea and talked with their father and mother, Barry and Beverly Oxenrider about what they desired to make happen. The excited parents were in agreement with them, and after years of prayer and preparation, held the first MSQC in 2000. The mission statement for MSQC is: "Win the lost and encourage the discouraged, with the atmosphere of praise and fellowship".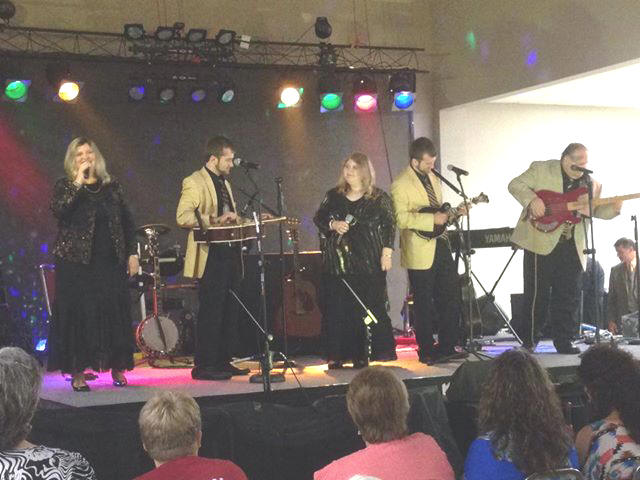 The first MSQC was at The Lamar County Rodeo Arena in Purvis, MS., starting as a one-day event held on a Saturday in October. Over the next two years, a day was added, so by the third year, the Convention was a three-day event. After three years of holding the convention in a dirt floor rodeo arena, the decision was made to move the convention to central Mississippi, an indoor venue.  The convention would then be held over the next six years at The Neshoba Co. Coliseum.
It was during this time that the decision was made to move the Convention from the Fall to the Summer, making it easier for families with kids in school to attend a three-day Convention. After six years in Philadelphia, Ms., with most of the groups being from Mississippi, Louisiana, and Alabama, a decision was made to move closer to the Hattiesburg, Ms. area. Finally MSQC would move to its current location, The Lamar County Community Shelter Building in Purvis, Ms. After 15 consecutive years, many now look forward to this annual June event.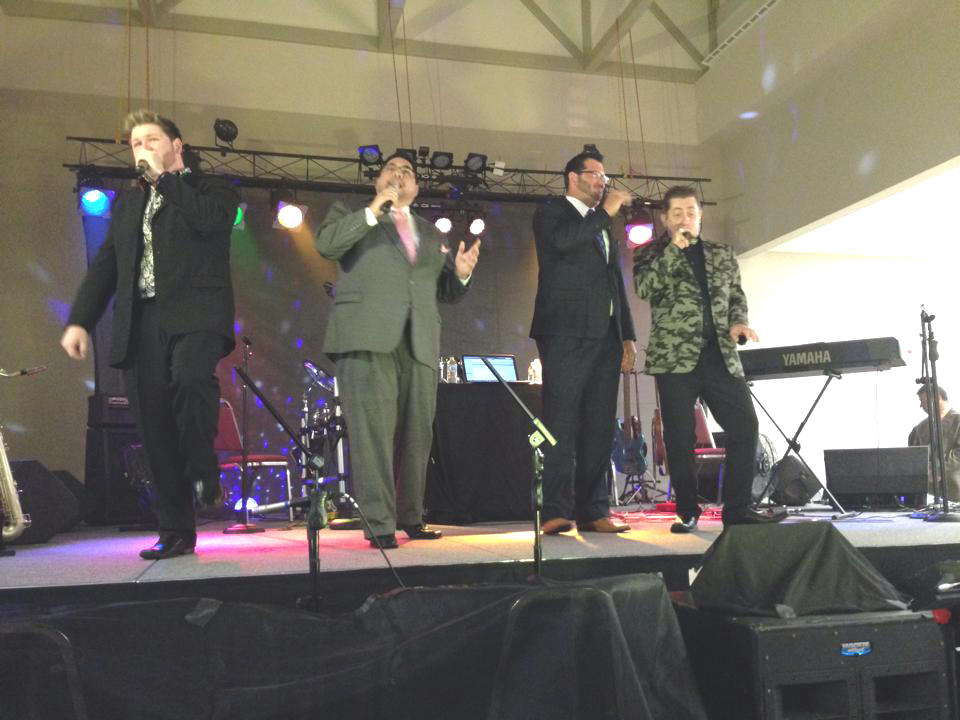 Approximately 30 groups attend each year. Some groups have had chart success in both Christian Voice Magazine and Singing News Magazine.  In years past, national artists such as Triumphant Quartet, The Bowling Family, The Talley Trio, Mark Trammell Quartet, The Perrys, The Dove Brothers Band, The Anchorman, and others have participated. This year the MSQC welcomed artists such as The Omega Quartet, The Paul Family, One More Road, Chronicle and Southern Heritage.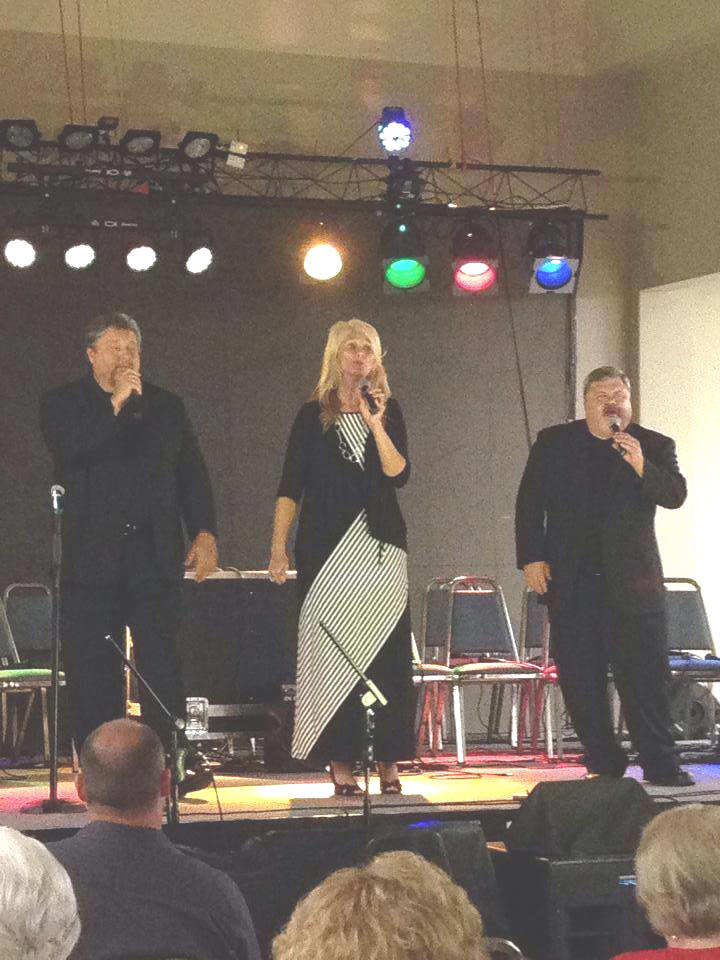 Starting on Thursday, groups perform in a Gaither-Style Homecoming sing-along, with a live band and choir. In the past this time was themed to give tribute to groups such as The Kingsmen and others. This year MSQC honored The Hinsons. Envision a large choir, along with a live band, playing and singing the greatest hits from these gospel legends. The audience is quick to recognize these familiar gospel tunes.
Friday morning at MSQC, starts with a devotional time for any of the ladies desiring to be involved. Mrs. Beverly Oxenrider conducts this study time. Meanwhile, the men go for a time of fellowship and golf. On Friday afternoon, there is an awards ceremony, in which artists and supporters of the convention have selected their favorites, along the lines of The Singing News Fan Awards and NQC Awards. After the ceremony, all of the groups will sing until around midnight.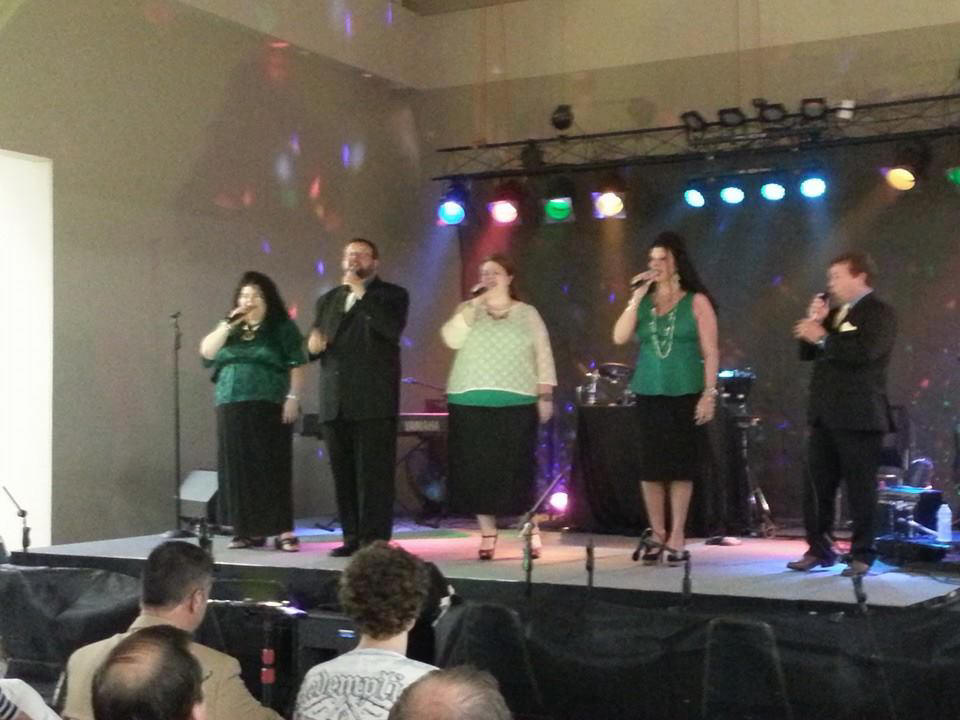 Saturdays at MSQC, the festivities begin with morning showcases. The first showcase is a Bluegrass Pickin' session, followed by The MSQC Band Jam. MSQC is blessed with several great musicians from Bluegrass to Southern Gospel. The last morning showcase is known as Battle of The Quartets, a fan favorite.  All of the quartet group members come on stage and sing the great quartet songs.  There is a mix and match ofmembers from different groups to sing songs and you just never know what to expect during this showcase. This adds excitement, from singers to the audience. By early afternoon on Saturday, the concerts begin and all groups perform until late that night. MSQC ends on Saturday night with the grand finale, where all the groups meet on stage to sing the last song or hymn of the night, then ending with a prayer.
Afterwards, sad that it must come to an end, the groups begin to pack up. They say their goodbyes and reminisce about the last three fun filled days of gospel music, fellowship, and most importantly, praise to The Lord. Groups and audiences leave the convention saying that "their cup is filled" and groups are encouraged to keep on doing what they do.
Next year's Mississippi State Quartet Convention is scheduled for June 11-13, 2015, in Purvis, MS. at The Lamar County Community Shelter. RV sites are available onsite. For more information visit: www.msqca.com  or call 601-466-4343.  See updates for MSQC on Facebook also, at https://www.facebook.com/pages/Mississippi-Quartet-Convention/112756678740409 . (Article written by Melissa Kinchen, MSQC history provided by Jason Oxenrider.)
Tags:
2nd generation
,
Chronicle
,
gospel music
,
Mississippi State Quartet Convention
,
Missy Kinchen
,
Omega Quartet
,
Paul Family
,
Southern Gospel Music
,
Southern Heritage
Posted in
announcements
,
concert reviews
|
Comments Off

on Mississippi State Quartet Convention
Written by Staff on May 29, 2014 – 9:00 am -
The North Louisiana Quartet Convention, nestled in beautiful North Louisiana and as some would say "Duck Dynasty Country," started with a vision from Brother David Estep. He envisioned an annual event where groups would gather and sing Southern Gospel music lifting up the name of Jesus. Since then, his vision has become reality as groups gather every year, this year making six consecutive years, becoming an event that groups look forward to with anticipation.
The Convention has been held at First Baptist Church of Swartz in Swartz,
Louisiana, since 2009. FBC of Swartz has been the kind lenders of their facility since the event began. The NLQC starts on Friday night at 6:00 pm, then after all groups are finished performing they go into the reception hall to eat food that has been prepared by many church members. Brother David's father and mother and David's wife Carol Estep contribute much to the preparation of the food. On Saturday, the groups sing again at 2:00 pm. Following this, groups go to the reception hall for the largest meal of the event, Louisiana cuisine; usually Red Beans and Rice prepared by David's parents, Chicken and Sausage Gumbo prepared by Mr. Al Drummond, and Crawfish. As some Louisianan's would say "bon appetite" meaning "I wish you a hearty appetite".
The convention ends with a grand finale on Saturday evening. The groups wait anxiously knowing this will be their last set of the event. This year's groups were Heaven Bound from Sikes, La., The Camerons from Sumrall, Misissippi, The Riders from Lumberton, Ms.- theridersministries.com, Majesty III from Crossett, Arkansas – majestyIII.com, Southern Revelation from Monroe, La.- southernrevelationgospel.com, Sanctuary Quartet from Delhi, La.- sanctuaryquartet.com, Brothers In Christ from Monroe, La.- bncministries.com, Chronicle from Holden, La.-chroniclegospelgroup.com and host group New Liberty Quartet from Swartz, La.- newlibertyquartet.com.
The groups display their product, giving listeners an opportunity to purchase their music if so desired. David Estep, Bass Singer for host group "New Liberty Quartet" and the originator of NLQC loves this event and desires for it to be the best that it can be. He will listen to demos and consider new groups for this event. For group consideration, please contact David Estep (318) 366-5252. There are no admission fees to the event, thanks to many sponsors who contribute. A love offering is taken.
Article written by Missy Kinchen of Chronicle
Tags:
Brothers In Christ
,
Chronicle
,
David Estep
,
heaven bound
,
Majesty III
,
Missy Kinchen
,
New Liberty Quartet
,
North Louisiana Quartet Convention
,
Sanctuary Quartet
,
Southern Revelation
,
The Camerons
,
The Riders
Posted in
concert reviews
|
Comments Off

on North Louisiana Quartet Convention