Written by Staff on October 28, 2018 – 8:53 am -
(Nashville, TN)  – Joe Armstrong is returning to MARK209 to fill the bass position.
Many of MARK209's fans will recognize Joe as the original bass singer for the group, featured on their "From the Heart of Nashville" and "Grassroots 1" CDs.  Joe has been no stranger to Gospel music outside of MARK209.  His resume includes a stint with The Stamps Quartet and membership with such classic groups as The Florida Boys and The Blackwood Quartet.  Joe has been traveling with MARK209 over the past two months on an interim basis meeting fans and learning the program and he recently agreed to take the position full time.
With the return of Jimmy Reno two years ago and now Joe Armstrong, MARK209 is featuring their original lineup.
"Even after Joe left our band in 2012, we've stayed in touch and enjoyed catching up when we would run into each other on the road.  Just hours after the word got out that we were looking for a bass singer, I received a call from Joe telling me he'd like to return to MARK209," says Jym Howe, the group's lead singer.  Tenor singer, Nathaniel Justice adds, "Joe is a favorite among those who have heard his powerful bass voice and one of the most personable men you will meet in the music industry … Joe never meets a stranger.  And it's arguable that Joe is the lowest bass singer in the industry today.  He's been consistently hitting the bottom note on the piano with us each night."
Jym finishes with, "We feel the name Joe Armstrong should be a household name for any Gospel music fan and we are thrilled that he is back with us.  THE BAND'S BACK TOGETHER!"
Joe and his wife Dena reside in Maplesville, Alabama and he is now busy with the arduous task of learning all of MARK209's material and preparing for their highly popular Christmas tour which begins in New York on November 30.
Make your plans to see the original MARK209 at a concert near you by checking their tour schedule.
MARK209 is based out of Nashville, TN. The band takes their name from Mile Marker 209 in Nashville, which leads to Music Row, The Country Music Hall of Fame, and the Ryman Auditorium.  MARK209 entertains audiences across the United States with their brand of Gospel, their Family Friendly Country Concert, and their popular Christmas show "Christmas from the Heart of Nashville."   MARK209 is proudly sponsored by Sound Solutions (Oxford, AL).
For more information about MARK209 and for their tour schedule, visit 
www.MARK209.com
.  For booking inquiries call 615-246-2667.
Read the latest online edition of SGNScoops Magazine HERE
Download The PDF Version Of SGNScoops Magazine HERE
Find SGNScoops Magazine On Facebook HERE
Tags:
christian country
,
Country Music
,
Jimmy Reno
,
Joe Armstrong
,
Jym Howe
,
Mark209
,
Nathaniel Justice
Posted in
announcements
,
artists
|
Comments Off

on MARK209 Announces the Return of Joe Armstrong
Written by Staff on May 25, 2016 – 1:17 pm -
BENJAM House is a radio promotions company launched in the heart of Kingston, TN. It's current staff consists of: Benjamin Blankenship (owner), Nathaniel Justice (engineer), and Jason Brown (Media Director). When speaking to Benjamin Blankenship about the opening of his radio promotion company, he states "Our mission is to allow artists to keep on ministering while we handle the rest."
On the first comp, you will find great artists such as Mark209, Third Generation, The Caleb Howard Family and of course BEN*JAM. You may find it interesting to know that after two weeks of being sent to radio, Mark209's single has made it to #133 in the Singing News Magazine and still climbing, and the Caleb Howard Family "The Prodigal Son" has made it to #96 in the PowerSource Magazine. All artists submissions are subject for review.
Publicist Andrew Brunet releases this statement about them: "One thing that I have found through meeting Benjamin is that he is an honest, trustworthy person who will complete the work that he promises to do."
For more Southern Gospel news click
here.
Tags:
BenJam
,
Benjamin Blankenship
,
Nathaniel Justice
Posted in
announcements
,
artists
|
Comments Off

on BEN*JAM To Launch Radio Promo Company
Written by SGN Scoops Staff on June 21, 2013 – 10:58 am -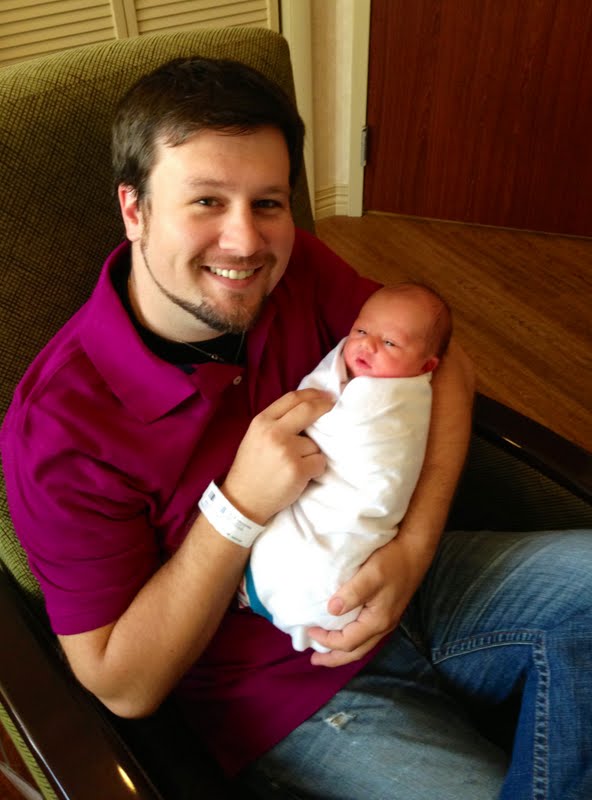 NASHVILLE, Tenn. – (June 21, 2013) – Nathaniel Justice (tenor/MARK209) and wife, Elizabeth are thrilled to announce the arrival of their beautiful son, Grayson Alexander
Justice, born 12:50PM on June 20, 2013. Grayson arrived at a healthy 7 lbs and 18 ½ inches long.
Mom is doing well and dad is overwhelmed … but both are excited about the birth of their first child. They would like to express their thanks to everyone for their support and
prayers.
Tags:
Mark209
,
Nathaniel Justice
,
southern gospel
,
Southern Gospel News
Posted in
announcements
|
Comments Off

on MARK209 welcomes Grayson Alexander
Written by SGN Scoops on September 19, 2011 – 10:33 am -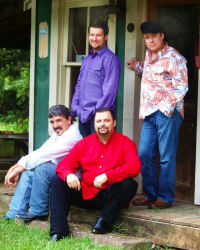 NASHVILLE, Tenn. – (September 14, 2011) – The Mystery Men are excited to usher in a new era for the group with a new name and branding! The group announced their new name today in Louisville, Kentucky during the National Quartet Convention. Fans and industry personnel alike were on hand when the group announced their new name as Mark209!
 
Jym Howe, owner of the group, is excited about this fresh start for Mark209. "We have put a lot of time and prayer into this new name. We appreciate the input from our fans, one of whom gave us this idea for a name.  Mark209 is not only a Biblical reference, but it also has symbolic meaning for the group."
 
In addition to Howe, Mark209 consists of Nathaniel Justice, Joe Armstrong, and newest member Jimmy Reno.
 
The brand new Mark209 website will be launched later this month. You can find the group on Facebook for the time being at http://www.facebook.com/pages/Mark209/237230182980352  .
 
Mark209 will be entering the studio soon to record their debut album under the new name. More information will be released on that at a later date.
 
The group will be giving away a set of four previously released recordings (Grassroots, Blue Collar Gospel, Biblically Correct, and Sing It Again) every week through the end of the year. To be entered into the drawing, text "Mark209" to 90210. When individuals have entered the drawing once, they will be included in every subsequent drawing afterwards.
 
About Mark209
Mark209 is one of the most exciting Gospel quartets touring the country today. The intricate harmonies, detailed arrangements, energy, and versatility place this group in a league of its own. In a time when mediocrity is widely accepted, this group has raised the bar and exceeds everyone's expectations. The group consists of Jym Howe, Nathaniel Justice, Joe Armstrong, and Jimmy Reno.
Tags:
Jimmy Reno
,
Joe Armstrong
,
Jym Howe
,
Mark209
,
Nathaniel Justice
,
national Quartet Convention
,
Southern Gospel News
,
The Mystery Men
Posted in
announcements
|
Comments Off

on The Mystery Men Usher In New Era with Name Change and Re-branding