Written by Staff on March 6, 2014 – 5:07 pm -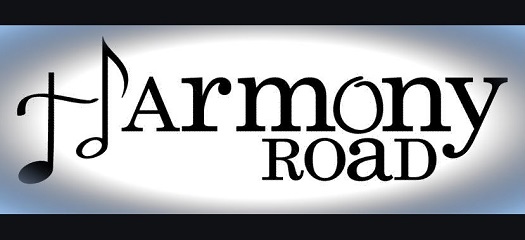 Expands to include NRB Network plus Orlando and Evansville TV Markets
Over 40 Million Homes Added
SIGNAL MOUNTAIN, TN (MARCH 5, 2014):  Harmony Road, the weekly Southern Gospel television program hosted by Les Butler recently announced that they have reached an agreement with the NRB Network and have been added to their lineup on Saturdays at 8:30 p.m. Eastern.  The NRB Network has a potential reach of 40 million homes in the U.S. and Canada through DIRECTV as well as several broadcast stations across the country. The network is also available online and through an app that allows viewers to watch on their Android devices, Windows phone,  iPhones and iPads.  More information on NRB Network, its affiliates and other platforms are found at 
www.nrbnetwork.tv
.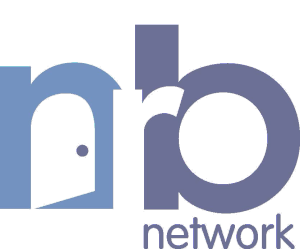 Harmony Road has also announced that The Heartland Network recently added affiliates in Orlando and Evansville, adding over 1.8 million potential households through these broadcast affiliates.  The Heartland Network is found in dozens of markets from coast to coast.  Harmony Road TV is found on The Heartland Network each Sunday morning at 8:00 a.m.  More information on The Heartland Network, its affiliates and its lineup of family friendly programming can be found at 
www.watchheartlandtv.com
.
"These additions are welcomed by the Harmony Road team as we continue to strive to bring this great music and its message of hope to more people across the country," said Roger Spears, program producer.  Spears continues, "We feel the combination of Christian and secular outlets gives us the best chance to expose our Southern Gospel artists and their music to a wide variety of  viewers…I believe the most important audience we reach with this approach is the unsaved and searching,  who need to hear this message and will be attracted to the visual and musical offerings on the program.  At the same time we also appreciate the loyal Southern Gospel fans that watch weekly and offer their prayers and words of encouragement." Both these networks offer family friendly entertainment including quality Southern Gospel television programs.

Harmony Road TV can now be found in multiple formats and on several broadcast and cable platforms.  In addition to The Heartland Network and the NRB Network,  Harmony Road can be seen on TheWALK TV network (also streamed and on ROKU), reaching tens of millions of homes, WATCTV57 in Atlanta (streamed live online), Charter Cable in Clarksville and Jackson, TN, Harmony Gospel in Greeneville, TV24 in Anniston/Gadsden, WMJN29 in Decatur/Athens, AL, and more.  For information go to
www.harmonyroadtv.com
 .  If you can't yet receive Harmony Road in your market, email
roger@harmonyroadtv.com
 and the Harmony Road crew will go to work for you.
Founded by the National Religious Broadcasters, NRB Network airs independently-produced Christian television programs in various formats including teaching, talk, news, dramas, reality, documentaries, and more, all embracing Christian values. Additionally, NRB Network airs animated programs for children, music and entertainment for teens, women's programs, devotionals, Bible studies, and Sunday ministries. Most recently, NRB Network launched an affiliate station in Indiana. The network expects to surpass 55 million homes by the end of the first quarter of 2014.
Harmony Road's team consists of host Les Butler, publisher of "The Singing News" and Solid Gospel Radio Host, Allan Rhodes, Technical Director and Roger Spears, Producer.  For video submissions, sponsorship information and other questions, email
marketing@harmonyroadtv.com
.
Tags:
Christian TV
,
harmony road
,
Heartland network
,
NRB Network
Posted in
announcements
|
Comments Off

on HARMONY ROAD CONTINUES TO GROW
Written by SGN Scoops on October 22, 2012 – 8:02 am -
Nashville, TN (October 19, 2012) — THE ROYS have been named Inspirational Country Music's Bluegrass Artist of the Year for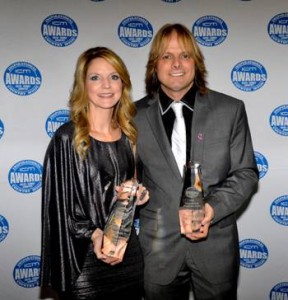 2012, giving them back-to-back wins in this category.  "We sing what is in our hearts and true to our Faith," comments Elaine Roy.  "It was a very strong group of nominees – everyone deserved this award," notes her brother Lee.  "Elaine and I are so honored to win this for the second year in a row."  THE ROYS were named the organization's Bluegrass Artist of the Year in 2011 and Duo of the Year in 2010 and 2009.
The brother/sister duo kicked off the 20th Anniversary Faith, Family & Country™ Awards Show with a performance of the title track from their current EP, NEW DAY DAWNING (Rural Rhythm).  The disc debuted at Number 2 on the Billboard Bluegrass Albums Chart in early September and two weeks later had risen to Number 1 on Amazon's Bluegrass Best Sellers list.
Last night's Awards ceremony was hosted by Inside Edition's Megan Alexander and GAC's Storme Warren and held at the Schermerhorn Symphony Center in Nashville.  THE ROYS shared the stage with luminaries Mac Powell (Third Day), Andy Griggs, John Berry, Doyle Lawson & Quicksilver and more.  The nationally-televised program aired on TCT Television Network, Total Living Network, NRB Network and Golden Eagle Broadcasting.  Fans should check local listings for repeat air dates and times.  Nashvillians can view the show on WKRN-TV (Channel 2) on December 23.
Music lovers can follow Lee and Elaine online at THEROYSonline, FACEBOOK and on Twitter @theroysonline.
Tags:
Bluegrass news
,
Elaine roy
,
Golden Eagle Broadcasting
,
ICM Awards
,
Inspirational Bluegrass
,
Inspirational country Music
,
NRB Network
,
TCT TV
,
The Roys
Posted in
awards
|
Comments Off

on THE ROYS Take Home ICM Bluegrass Artist of the Year Award For Second Consecutive Year
Written by SGN Scoops Staff on July 16, 2011 – 3:08 pm -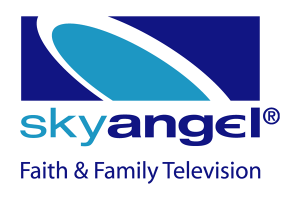 Sky Angel's WebTV service recently added 6 great channels to the lineup: ALN, BlueHighways TV, NRB Network, Oldie Goldie Network, Ondas de Amor and Safe TV. Subscribers can now view these plus access more than 35 additional TV and radio channels. WebTV is Sky Angel's newest way to view TV with channels that bring inspiration, news, and entertainment and give viewers access to a growing Video On Demand library. Learn more by visiting www.skyangel.com.
Sky Angel WebTV subscribers can watch some of the most inspiring channels streaming live 24/7 plus have access to one of the most popular features: 48 hour playback. Miss a program? Watch it anytime up to 48 hours after the original air date, no DVR needed.
ALN's programming celebrates family lifestyle, cooking, laughter and hope and is dedicated to delivering wholesome programming 24 hours a day. BlueHighways TV offers a window into the experiences, music, neighborhoods, art, festivals and celebrations that, interwoven together, define America's vivid culture and character. NRB Network broadcasts innovative, relevant programming including movies, talk shows, fitness programs, documentaries, sports shows, and concerts. The Oldie Goldie Network is a black and white channel that takes us down memory lane 24 hours a day with family-friendly programming from days gone by. Spanish-language Ondas de Amor includes shows appealing to all ages, from children to seniors, with news, national and international speakers and evangelists, music videos and concerts, crusades and health programs. Safe TV carries international news from DW Journal and breaking news reports from Bloomberg Television, outdoor and sports programs, educational shows and home and garden shows.
Other WebTV features let subscribers easily sort through TV and radio channels and On Demand programming to find favorite programs any time of day. Listen to some of the best faith-based radio channels, watch Video On Demand from an ever-growing library of titles and get share tools that allow subscribers to email friends or update Facebook or Twitter to let others know what they are watching or chat with others viewing the same program.
Tags:
ALN
,
BlueHighways TV
,
NRB Network
,
Oldie Goldie Network
,
Ondas de Amor
,
Safe TV
,
Sky Angel
Posted in
announcements
,
christian entertainment
|
Comments Off

on 6 Channels Added to Sky Angel WebTV: Subscribers Now Can Watch ALN, BlueHighways TV, NRB Network, Oldie Goldie Network, Ondas de Amor and Safe TV Worldwide