Written by scoopsnews on February 1, 2016 – 12:42 pm -
Here's a little good news today!
Pam Tillis shared on Facebook:
SO excited to say that Daddy is feeling better. Thank you for all the prayers! ❤️❤️
More NEWS
Tags:
Mel Tillis
,
Pam Tillis
Posted in
announcements
|
Comments Off

on Update on Mel Tillis!
Written by SGN Scoops Staff on May 14, 2013 – 3:19 pm -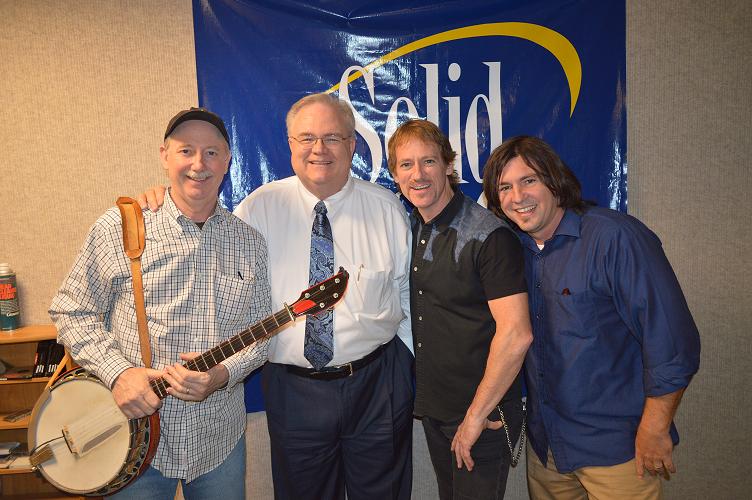 Franklin, TN (Mansion Entertainment)– Popular Bluegrass Gospel radio host Les Butler will be featuring Brad Davis on an upcoming episode of Front Porch Fellowship. Brad's guest appearance on the popular nationally syndicated show will air on Saturday and Sunday, May 18th & 19th, at 2 PM CST. The topic of discussions will cover Brad Davis' debut BlueGrass Valley Record release of the, 'Walk On Faith' project, which will be available on May 21st,2013 via all major digital outlets nationwide. The debut radio single from the project, "Road To Emmaus", is currently climbing Bluegrass charts across the country. Listeners can catch Front Porch Fellowship in almost 200 markets across the nation or tune in online at SolidGospel.com.
Brad Davis is a successful singer, songwriter, musician and GRAMMY winning producer. His career has covered several genre's of music and his credits include work with Willie Nelson, Sheryl Crow, Earl Scruggs, Emmy Lou Harris, Pam Tillis, Marty Stuart, Dwight Yokam, Travis Tritt, Merle Haggard, Johnny Cash, Billy Bob Thornton and many others. Brad is also known for creating the guitar technique, 'Double-Down-Up', and his video demonstrations have garnered millions of YouTube views. For more information regarding Brad Davis or his new project, visit BlueGrassValleyRecords.com, MansionMusicOnline.com or BradDavisMusic.com.
Tags:
Billy bob Thornton
,
bluegrass
,
Brad Davis
,
Dwight Yokam
,
Earl Scruggs
,
Emmy Lou Harris
,
Front Porch Fellowship
,
illie Nelson
,
Johnny Cash
,
Les Butler
,
Marty Stuart
,
Merle Haggard
,
Pam Tillis
,
Sheryl Crow
,
Southern Gospel News
,
Travis Tritt
Posted in
announcements
|
Comments Off

on Front Porch Fellowship Features Brad Davis
Written by SGN Scoops Staff on February 8, 2011 – 10:32 am -
Nashville, Tenn. — February 7, 2011 — Marc Oswald (pictured above left), co–owner of The Fontanel Mansion & Farm, and Jaime Dudney (picture above right), director of hospitality (and Mandrell's daughter), recently accepted one-of-a-kind memorabilia from the Nashville Music Garden to remain on permanent display at The Fontanel.
The highlight of the exhibit, the inspiration for the Nashville Music Garden logo, is a beautiful bouquet of vibrant roses artfully arranged in a pair of Mandrell's personalized boots. "One of our main intentions when we opened the Fontanel Mansion and Farm to the public last year was to give country music fans the opportunity to step inside the life of a Hall of Fame entertainer," said Fontanel co-owner Marc Oswald. "To have a pair of Barbara Mandrell's boots on display in the mansion, along with the photos from the beautiful Nashville Music Garden, really adds to the experience of our guests."
Pat Bullard, Nashville Music Garden founder, also presented The Fontanel with a collage of photos and memorabilia from the September 2009 Nashville Music Garden dedication ceremony. Country greats honored by the Nashville Music Garden and featured in the new exhibit at Fontanel include Little Jimmy Dickens, Brenda Lee, Lynn Anderson and Pam Tillis.
"Only in Nashville could there be the one and only Nashville Music Garden and only at The Mansion at Fontanel have Barbara's boots found their way back to her room for all country music fans to enjoy every time they visit," said Bullard.
About Nashville Music Garden:
Located in Walk of Fame Park in downtown Nashville (corner of Fourth Avenue and Demonbreun), the idea for the Nashville Music Garden was born when country music legend Barbara Mandrell gave her namesake rose to garden founder and friend, Pat Bullard.  The garden is a "living" walk of fame filled with over six dozen varieties of roses and daylilies named in honor of the music and artists synonymous with Nashville. The garden, created as a way to recognize these artists, songs and industry leaders and also beautify Music City, is the first to assemble all the flowers of the Nashville Music Garden Collection in one place for the public to enjoy.
About the Fontanel Mansion & Farm:

The Fontanel Mansion, a 27,000 square foot log home formerly owned by Country Music Hall of Fame® member Barbara Mandrell, opened to the public for guided tours on June 7, 2010. Located less than 15 minutes from downtown Nashville, The Mansion at Fontanel boasts three stories, over 20 rooms, thirteen bathrooms, five fireplaces, two kitchens, indoor pool and even an indoor shooting range on 136 acres of pristine land. The home and grounds have been the setting for numerous photo and video shoots, CMT's top-rated "Gone Country" show and most recently the hit Hollywood movie Country Strong. Nashville's only country music mansion tour, the Mansion at Fontanel gives visitors a sneak peek into the lives of country music greats by providing a truly interactive experience!
New additions to the property include The Farm House Restaurant, offering southern-style comfort food with a fun creative twist. The Woods is an outdoor music venue with a capacity of 4,500 surrounded by the woods of the Fontanel property. The Trails provide a two-mile system of free trails for both locals and visitors. The Studio Gallery is a 5,000 square foot multi-use performing arts facility that will feature the exciting Music City On Stage! dinnertainment show beginning in May, 2011.
The property is managed by Fontanel Attractions, made up of entertainment entrepreneurs Dale Morris and Marc Oswald, world-class developer, Alex Marks and Tom Morales, owner of TomKats, Inc., as the operating partner. For directions, hours, ticket prices and more, visit
www.FontanelMansion.com
.
Tags:
barbara mandrell
,
Fontanel Mansion
,
Nashville Music Garden
,
Pam Tillis
Posted in
announcements
,
christian entertainment
,
Christian interest
|
Comments Off

on MANDRELL BOOTS RETURN TO FONTANEL Nashville Music Garden and Mandrell Memorabilia Presented to Fontanel Mansion & Farm