Written by Staff on February 9, 2018 – 6:42 am -
More Than $25,000 in Cash & Prizes Will Be Given to Concert Fans by Abraham Productions 
CLEMMONS, NC, February 7, 2018 – In celebration of their twentieth anniversary, Abraham Productions, Inc. (API) announced today it will be giving away a new Ford Focus SE on Saturday night, April 21st at Singing in the Sun at Myrtle Beach to someone in attendance.  The vehicle, valued at $20,145.00, is fully loaded with keyless entry, power windows & door locks, cruise control, MP3 and CD player, Bluetooth, backup camera, integrated blind spot mirror, and much more.  No purchase is necessary; however, you must be present to win and eligible according to the car giveaway guidelines listed on the API website.  
In addition, if the winner of the Ford Focus SE has been in attendance 5 of the 6 days at Singing in the Sun, not only will they win the brand new car, but they will also win tickets to every Abraham Productions Concert in 2018, tickets to Singing in the Sun next year, and $1,000 cash!  "God has really, really blessed Abraham Productions with this event," says Ray Flynn, President of API.  "We know that there are people who have supported this event for years and we have always tried to give something back to the fans throughout those years.  API has given away cruises, cash, and concert tickets.  This year, we wanted to take it beyond that and do something history-making in our genre, something not even secular events do – we are going to give away a brand new car at Singing in the Sun."  
Flynn continues, "Our focus has always been on the ministry side of these concerts.  Many people who attend tell us that they feel like they've been to a revival instead of a concert, and it is our heart's desire to be able to bless these special people by giving back to them in this way."  
Along with the car giveaway, API will be giving away cash and prizes every night to say thank you to the fans for their support of this event.  Altogether, more than $25,000 in cash and prizes will be given to concert fans during the week at Singing in the Sun at Myrtle Beach.    
Appearing at Singing in the Sun this April will be notable artists such as Grammy Award winning Jason Crabb, Grammy nominated Karen Peck & New River, Joseph Habedank, The Isaacs, Collingsworth Family; runner up from The Voice, Emily Ann Roberts (season nine); and top name artists such as Guy Penrod, Ivan Parker, Hoppers and more.  On Saturday night, Miss North Carolina, Victoria Huggins will make a special appearance to draw and announce the name of the car giveaway winner.
Singing in the Sun is an annual six-day event held at the Myrtle Beach Convention Center in Myrtle Beach, SC that attracts thousands of attendees from over 45 states and Canada.  The event combines quality Christian music and world renowned speakers in a concert setting creating an atmosphere without denominational barriers.  To view car giveaway guidelines or learn more about Singing in the Sun visit the API website here. 
More Gospel music news here.
Newest SGNScoops Magazine featuring your favorite artists here.
Listen to our Online Gospel music station here. 
Tags:
Abraham Productions
,
collingsworth family
,
Grammy nominated Karen Peck & New River
,
Jason Crabb
,
Joseph Habedank
,
Ray Flynn
,
Singing In The Sun<
,
the isaacs
Posted in
announcements
,
christian entertainment
|
Comments Off

on Abraham Productions Celebrates 20 Years with New Car Giveaway
Written by scoopsnews on January 14, 2016 – 8:32 am -
From Ray's Facebook :
Baby Emmy born at 4:02 am. Ashley and baby Emmy are doing well and me and Denise are grandparents!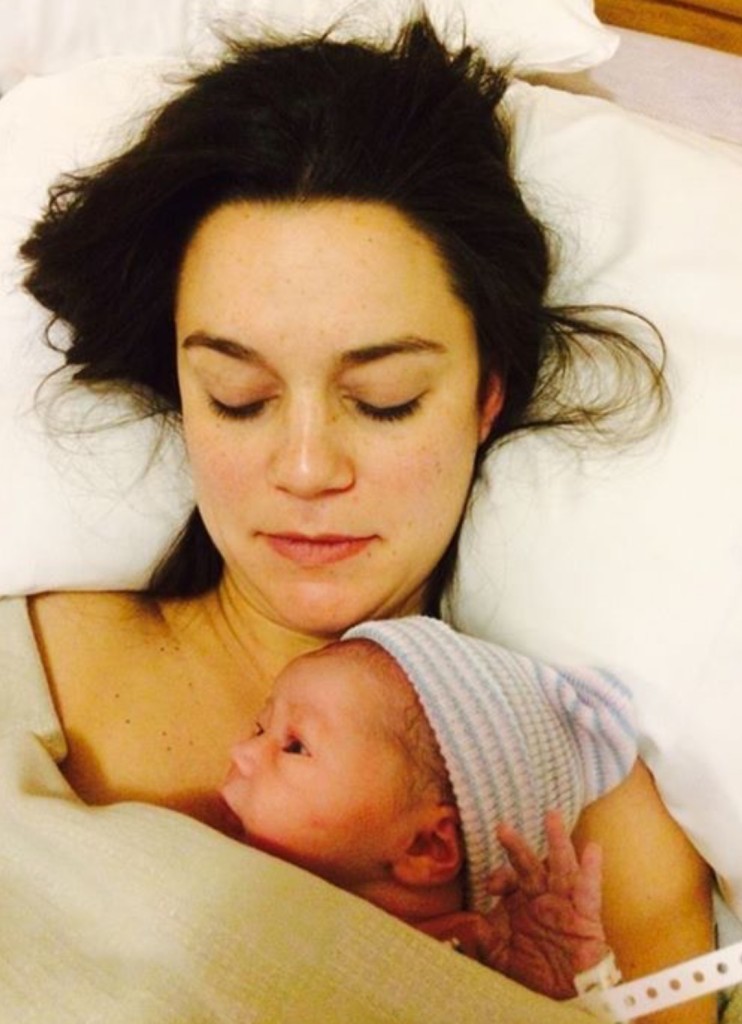 Congratulations to you all from SGN SCOOPS!
More NEWS
Tags:
Denise flynn
,
Gatlinburg Gathering
,
Ray Flynn
,
Singing In The Sun<
Posted in
announcements
|
Comments Off

on Congratulations Ray Flynn and Family
Written by SGN Scoops on September 5, 2012 – 1:16 pm -
Clemmons, NC – Abraham Productions President, Ray Flynn, announced this week that the Gatlinburg Gathering, a successful Southern Gospel event which has been held in Gatlinburg, TN on Labor Day Weekend for the past decade, will move to July 3-6 in 2013.  It has not been determined if this will be a temporary or permanent change for the event at this time.
In recent years, the event has seen significant growth and expansion, and continues to feature the top national names in Southern Gospel Music, as well as the nation's most prominent speakers, evangelists and pastors.
Flynn said that Abraham Productions and its Board of Directors have considered the move for a period of time; however, the decision was not made until the day before this year's event started on August 30.  Flynn stated that many factors played into this move, but one of the most important reasons is to hopefully help bring attention to the need for America to return to its Christian values and heritage.
During the announcement of the change in date to the concert attendees, Flynn encouraged them to bring their adult children and grandchildren to the July 3-6, 2013 event.  The event in July will still feature the biggest names in Southern Gospel Music, as well as quality speakers. Additionally, several unique showcases and will also allow attendees to experience a very exciting midnight Independence Day Parade through the main street in Gatlinburg. The parade will salute the valiant men and women of our military services, who Flynn called the real heroes of America. After the concert ends at approximately 10:30pm on July 3, all attendees will be given free Christian and American flags to take to the parade.
At present time, almost all of the Southern Gospel artists who performed on this year's event had already committed to perform during the new dates in July 2013. Additionally, even some additional groups will be added to make the Gatlinburg Gathering a highly attractive event for Southern Gospel Music fans.
In 2012, attendance was near capacity each day with people who traveled from more than 30 states to attend the Gathering at the Gatlinburg Convention Center, which has become a favorite among Southern Gospel Music fans.
A complete list of featured artists and speakers scheduled to appear at the event in 2013 will soon be made available at
www.abrahamproductions.net
.
Tags:
Abraham Productions
,
Gatlinburg
,
Gatlinburg Gathering
,
Ray Flynn
,
Southern Gospel News
Posted in
announcements
|
Comments Off

on Abraham Productions Announces Date Change For Gatlinburg Gathering
Written by SGN Scoops on July 26, 2012 – 9:58 am -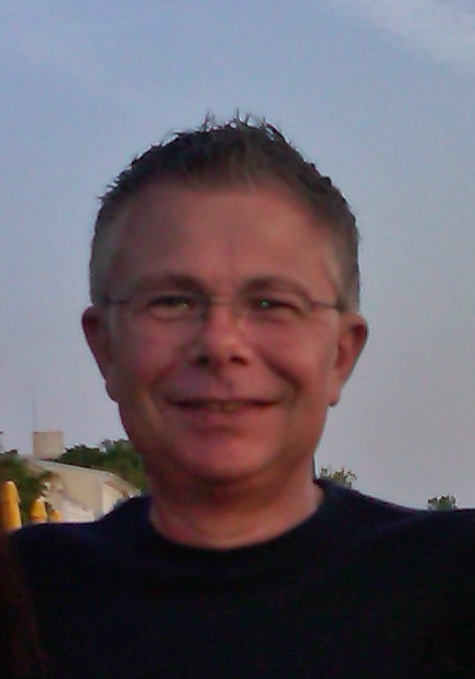 Clemmons, NC  – Southern Gospel Concert Promoter and Abraham Productions President Ray Flynn announced today that the surgery for cancer which was performed in late April has been deemed a success. The good news came during the follow-up visit to the surgeon on July 25, 2012.  After blood tests and lab work, the results showed a PSA level of less than 0.1% which means the cancer is no longer detectable.
Ray Flynn found out that he had been diagnosed with prostate cancer in early January, but delayed any treatment or surgery until after "Singing In The Sun" at Myrtle Beach in April.  Flynn did not make it public that he had been diagnosed with the cancer until the last night of the "Singing In The Sun" event.  Flynn said he did not want to take away from the event by having the focus on himself regarding the health report.
Flynn said he would like to thank the many Southern Gospel concert fans and artists that prayed for him during his surgery and recovery.  He said "I have to admit I was a little overwhelmed by the loving response from so many people that I don't even know.  It shows the body of Christ can be seen through His people during times of trouble." Flynn went on to say that he gives God the praise for his healing and is looking forward to the next upcoming event in Gatlinburg, TN on Labor Day Weekend.
Ray Flynn has been promoting concerts since August 1992 and is the co-founder, President and CEO of Abraham Productions, Inc. located in Clemmons, NC.
Tags:
Abraham Productions
,
Ray Flynn
,
Singing In The Sun<
,
Southern Gospel News
,
Southern Gospel Promoters
Posted in
announcements
|
Comments Off

on Abraham Productions President Ray Flynn Cancer Surgery A Success