Written by Staff on July 1, 2018 – 2:08 pm -
Ray Reese is interviewed by Matt Fouch on this latest episode of On the Couch with Fouch
When you think of male quartets in Southern gospel music, for several decades, one name always comes to mind and that name is the Kingsmen Quartet.
This month I have the privilege to share my interview with their bass singer, Ray Reese. Ray has been the bass singer for the Kingsmen for over 50 years!. That is an amazing accomplishment.
In this episode you will hear some amazing history on the Kingsmen and get to know Ray a little more personally.
Sit back, relax, grab a cup of coffee and enjoy this interview with the Dean of bass singer, Ray Dean Reese.
Read the June 2018 SGNScoops Magazine HERE.
Find SGNScoops Magazine On Facebook HERE
Download The PDF Version Of SGNScoops June 2018 Magazine HERE
Listen To The Best In Todays Gospel Music Online HERE
Tags:
gospel music
,
Kingsmen
,
Matt Fouch
,
On the Couch With Fouch
,
Ray Dean Reese
,
Ray Reese
Posted in
announcements
,
artists
|
Comments Off

on Ray Reese is On the Couch with Fouch
Written by SGN Scoops on December 14, 2011 – 4:23 am -
I want to thank the many friends that I have made while being involved in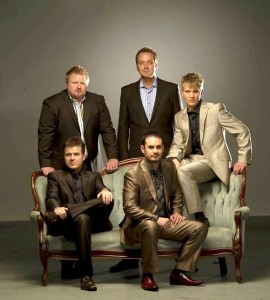 Gospel Music as well as Worship Ministry. You have embraced me since I began singing with my brother in "The New Generation" in 1985. I started traveling fulltime with "The Heartland Quartet" in 1993. Your continued support, love and encouragement through both my tenures with "The Kingsmen" is deeply appreciated. In early November, I decided to follow God's leading and give my resignation with "The Kingsmen."
January of 2012 will mark a new chapter in my gospel music career. I will be joining one of America's best new groups, "Soul'd Out Quartet." In fact, the group was awarded "Horizon Group of The Year" (Favorite New Group) in the Singing News Magazine Fan Awards in 2010. Matt Rankin (lead), Dusty Barrett (tenor), Matt Fouch (bass) and Michael Howard (piano) make up "Soul'd Out Quartet." I will share lead vocalist duties with Matt Rankin. SOQT is a solid quartet who sings straight ahead Southern Gospel Music with a progressive sound. I'm very excited to see what God has in store for our future! Over the past several years, I have developed a friendship with members of the group. I believe the men of "Soul'd Out" are men of integrity and have a heart for ministry that mirrors my own passion. I know my friends and family will love the music and ministry of "Soul'd Out" as much as I do.
My wife, Yvonne, and I have been seeking God and wise counsel about this decision and feel that this is a door God has opened. The tour schedule for "Soul'd Out" is a better fit for me as a husband and father. This opportunity will also allow us to reach our long term goals as a family.
I joined my all time favorite group "The Kingsmen" in 1996 under the late Eldridge and Greg Fox. The 5 years that I spent learning from the Fox's, the late Jim Hamill and Ray Reese were some of the best years of my life. Upon returning for my second run with "The Kingsmen" in 2007, we have seen lives changed through our music. I want to thank Ray and Brandon Reese and "The Kingsmen" for allowing me to be a part of the continuing Kingsmen legacy.
I would like to ask for your continued support, encouragement and prayers for my family and both groups. I am looking forward to seeing each of you at upcoming "Soul'd Out Quartet" concerts. Please check our website for upcoming performances www.souldoutquartet.com  .
In His Will,
Bryan
Tags:
Brandon Resse
,
Dusty Barrett
,
Matt Fouch
,
Matt Rankin
,
Ray Reese
,
soul'd out quartet
,
Southern Gospel Music
,
Southern Gospel News
,
The Kingsmen
Posted in
announcements
|
Comments Off

on Open letter from Bryan Hutson
Written by Rhonda on August 17, 2010 – 5:45 am -
Don't miss these great artists that come to East, TX.  SGMA Hall of Fame Prestigious Artist Ray Reese and the Kingsmen QT. COMING SOON! New Grace Trio concert read below!
 
THE TEXAS GOSPEL MUSIC HALL
6513 HWY 19 SOUTH
ATHENS, TX.
 
PROUDLY PRESENTS
THE KINGSMEN QUARTET- NEW GRACE TRIO
IN CONCERT http://kingsmenquartet.musiccitynetworks.com/index.htm?id=15770
SEPTEMBER 11
6:00 PM
Tickets call 903-677-2492 or 903-477-8084
Tickets sold at The Scroll in Tyler or First State Bank on SQ. Athens
……………………………………………………………………………………
TRINIDAD FIRE DEPARTMENT
 
Proudly Presents
NEW GRACE TRIO
 
TRINIDAD HIGH SCHOOL
203 Eaton ST.
Trinidad,TX.
 
7:00 PM
 
Tickets $10.00
Tickets Sold:
Bluebonnet Emporium Gunbarrell City,
The Ark Corsicana
or by calling 903-477-1760 . 903-778-2600 . 972-965-4527
 
New Grace Trio has sung together over 25 years spreading the gospel throughout. Anybody that has heard these artists will tell you they have a great family harmony that comes from the heart.
Come support local artists from Athens & Lousiana and the Trinidad Fire Department Fund Raiser!
Tags:
New Grace Trio
,
Ray Reese
,
Texas Gospel Music Hall
,
The Kingsmen
Posted in
announcements
,
gospel events
|
Comments Off

on Texas Gospel Music Hall Announces Ray Reese and the Kingsmen to Perform