Written by Staff on June 21, 2019 – 6:25 pm -
Once In a Lifetime Trips feature Rebecca St. James, Avalon, Jason Crabb, Russ Taff, Selah, Jaci Velasquez and more!
NASHVILLE, Tenn. (June 21, 2019) – Icon Destinations, a subsidiary of Da Silva International, was announced today by Rui Da Silva. Da Silva is president of the company, a multi-national and multi-faceted sports and entertainment/media company with main offices in Los Angeles, Santo Domingo and Edmonton.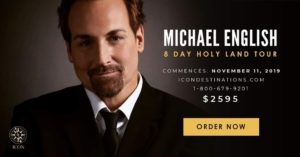 Da Silva started Icon Destinations to give people the ultimate experience of going to The Holy Land with their favorite Christian artist/personality. Da Silva says: "Icon Destinations was created as an "ultimate bucket-list" destination company and I have found that most Christians list visiting the Holy Land at the top of their bucket list. So, what better way to do that than going there and also being able to watch their favorite Christian artist perform live? It's an experience like none other! The other reason we started this was that for many Christians, visiting the Holy Land was a challenge financially. I feel we have succeeded in pricing the trips in a way that allow more Christians to be able to make these trips without having to lower the quality of any of the amenities. We are excited!"
Also announced today was the opening of the Nashville, TN office exclusively to handle Icon Destinations. Kevin Stevens, a veteran artist/tour manager, has been appointed as Vice President of Icon Group and will helm the Nashville team. Over the last 26 years, Kevin Stevens has become one of the most experienced and successful artist/tour managers in Christian music, handling the careers and tours of Michael English, Avalon, Kathy Troccoli, Natalie Grant, Sandi Patty, 4Him, and many more.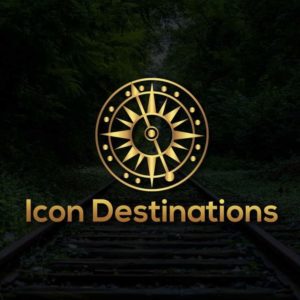 Stevens comments: "I'm always looking for great new opportunities that I can be part of. Icon Destinations has allowed me to use my 20 plus years of relationships in the industry in a new and exciting way. I love what I do and this will only add to the already fulfilling moments I've had."
Additional staff for the Nashville-based operations was also announced. Frank Shelton Jr. is joining the team as the Director of Speaking Engagements. Having worked for two decades on Capitol Hill in some of the highest levels of government, Frank brings a unique perspective along with a wealth of experience and wisdom to the team. Among his career highlights are: member of Congress in the House Leadership, bi-partisan figured on the floor of the United States Senate, aide to the Governor of Maryland, among other positions. He serves on the advisory board with professional athletes in the fight against human trafficking and has served as the International Evangelism Chairman for the 2012 Olympics outreach in London England and so much more! Frank says: "I am thrilled to serve with Icon Destinations assisting individuals to "walk in Jesus' footsteps" in the Holy Land."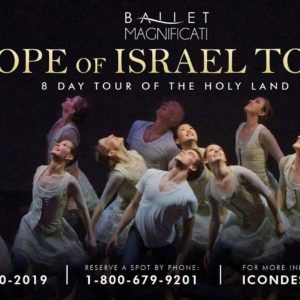 Also joining the Nashville-based team is Derek Simonis as Social Media Director and Rebecca Grice as Marketing Manager.
Initial trips announced include Rebecca St. James, Avalon, Jason Crabb, Russ Taff, Selah, Jaci Velasquez with more to be announced soon.
Icon Destinations – experience a trip you'll never forget!
Connect with Icon Destinations:
Phone: 1-800-679-9201
www.icondestinations.com
www.facebook.com/Icon.Destinations
www.instagram.com/icon.destinations
www.twitter.com/IconDestination
Tags:
Avalon
,
Christian Music
,
gospel music
,
Icon Destinations
,
Jaci Velasquez
,
Jason Crabb
,
Rebecca St. James
,
russ taff
,
Selah
Posted in
announcements
,
artists
|
Comments Off

on Icon Destinations Launches with Slate of Trips to Holy Land featuring Lauded and Loved Personalities
Written by Scoops Staff on December 16, 2010 – 8:21 pm -
Tune In for a Week of Christmas Delights Beginning Saturday, December 18th
LOS ANGELES,Dec. 16, 2010 /Christian Newswire/ — Trinity Broadcasting Network (TBN) — the world's largest religious broadcaster and a favorite with millions of viewers across six continents — offers a Christmas gift pack of programs this holiday season. Gather up the entire family for yuletide favorites, including music specials, movies, and documentaries beginning December 18th on TBN.
Christmas Child: A mysterious photograph leads a journalist to a small Texas town at Christmas-time. Based on a book by Max Lucado. Showtimes, Saturday, December 18th at 8:00PM and 11PM
Christmas Carol: A Christian Musical is an adaption of Charles Dickens' classic Christmas story. It's the story of Scrooge from a Christian perspective. The musical airs Sunday, December 19th at 10PM; Friday, December 24th at 7PM; and Saturday, December 25th at 2:30PM.
Message In a Baby is a special presentation of the Annie Moses Band as they perform Christmas music, dramatic readings, and some holiday cooking skills! Airs Monday, December 20th at 4PM.
Dino's Christmas Special 2010 is a spectacular Christmas musical taped at TBN's New York studio and featuring guests such as Pauletta Washington and the Lamb Family. It airs Tuesday, December 21st at 4PM and Saturday, December 25th at 11PM.
Essential Christmas is a vibrant music project featuring many of Christian music's most admired artists with holiday songs from Jars of Clay, Rebecca St. James, Brandon Heath, Tenth Avenue North, and others. The special airs Tuesday, December 21st at 7PM; Wednesday, December 22nd at 2PM; and Thursday, December 23rd at 1:30AM.
Our First Christmas tells the tale of Cindy and Tom who married each other after losing their spouses. They're determined to make sure their first Christmas together perfect, but getting their kids to agree on holiday plans won't be easy. This movie airs Tuesday, December 21st at 9PM.
A Celtic Christmas is a Christian musical extravaganza featuring Irish dance, 12th century carols, and dramatic readings presented in a full theatrical cultural performance with some of the top Irish musicians in the world. It airs Wednesday, December 22nd at 5:30PM and Friday, December 24th at 1AM.
Enjoy Christmas In the Park with Jaci Velasquez, a 30-minute special presentation of this Grammy Award-winning recording artist. It airs Wednesday, December 22nd at 10PM.
Christmas at Maxwell's is a movie that celebrates the beauty of life. An inspirational romantic drama and a love story about human struggle, the power of forgiveness and unending faith, Christmas at Maxwell's airs Thursday, December 23rd at 8:30AM.
True Story of the Nativity is a documentary tracing the early years of the holy family through contemporary scientific discoveries and startling new evidence. The True Story of the Nativity airs Thursday, December 23rd at 7PM; Friday, December 24th at 2PM; and Sunday, December 26th at 1AM.
A Christmas Snow is the story of Kathleen, for whom Christmas has always been an unwelcome reminder of her father's abandonment. This year, will she be able to let go and grab hold of a life-changing forgiveness or will she continue to be haunted by the pain of the past? This movie airs Friday, December 24th at 8:30AM.
A Very Merry Christmas is a musical Christmas special featuring Christian contemporary artists Newsong and The Newsboys. The special airs Friday, December 24th at 3:30PM.
Air times are PST. The schedule is subject to change without notice.
Tags:
Annie Moses Band
,
Brandon Heath
,
charles dickens
,
christmas
,
Dino
,
Jaci Velasquez
,
Jars of Clay
,
max lucado
,
Newsong
,
Rebecca St. James
,
tbn
,
Tenth Avenue North
,
The Newsboys
Posted in
christian entertainment
|
Comments Off

on TBN Offers Viewers a Gift Pack Full of Yuletide Favorites and TV Specials this Christmas Season