Written by Staff on November 18, 2014 – 12:06 pm -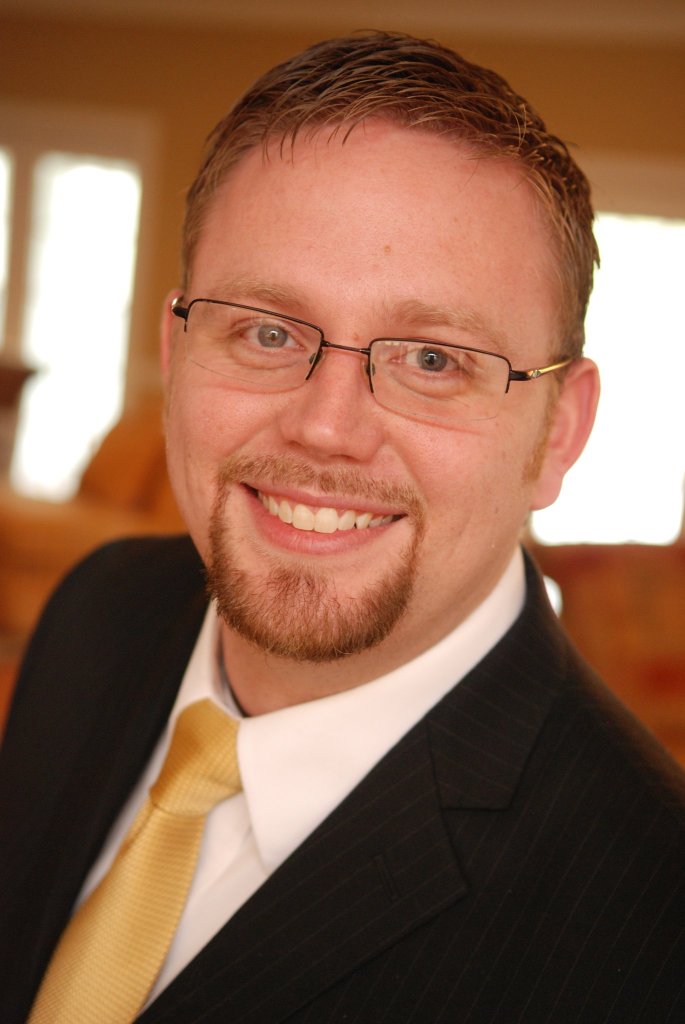 A few years back a young man joined the Melody Boys Quartet and that was the beginning of Alan Kendall's adventure as a Southern Gospel artist. Since then, Alan has married, started a family and is now exploring a solo career. We wondered what Alan was up to lately, so we tracked him down and gave him our Fast Five quiz. Now we all can learn a little more about this gifted Gospel singer!
SGN:  Who introduced you to Southern Gospel music?
AK: My parents introduced me to gospel music literally from birth. My mom is the best soprano any church choir could ask for, and my father has a HUGE collection of records. I had heard more Blackwood Brothers, Statesmen, Harmoneers, Chuck Wagon Gang, and Sunshine Boys records by the time I was five than most hear in a lifetime. We just love it!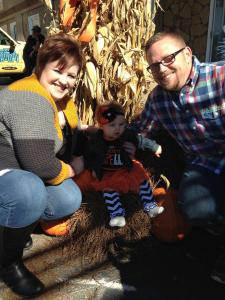 SGN:  Please introduce yourself to our readers.
AK: My experience in singing is brief, but my heart for, and knowledge of, this music runs deep. I have worked on volunteer staff for the SGMA and Grand Ole Gospel Reunion for about 12 years. I began my professional singing career with the Melody Boys Quartet of Little Rock, Arkansas. I traveled coast to coast with some of my dearest friends until I married my beautiful wife Savannah in 2010, at which point I returned home to Georgia. I sang for a year with Freedom and then for three years with The Rebels Quartet. When my daughter Evalee was born earlier this year, I knew the time was coming where I would eventually be rearranging my travel schedule in order to spend more time with my family. Starting in October, I began accepting solo dates. Several doors are opening and I am very excited!
SGN:  What is your favorite place to eat while on the road? 
AK: Where do I start? Fast food wise I am a Chick-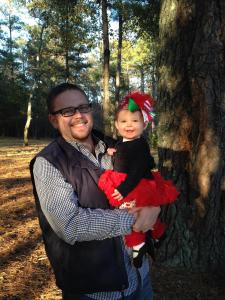 fil-a man all the way. When it comes to a good sit-down restaurant, give me Cracker Barrel or Mimi's Cafe.

SGN:  If you could go back in time and sing with one group, who would it be?
AK: If I could sing with any group in the old days, it would probably be either The Weatherfords or the Original Cathedrals. I love tight harmony singing, of which those two were tops. Also, being stationed at a church like the Cathedral of
Tomorrow
, enjoying a good home life, and singing, sounds like a dream job to me!
Thanks to Alan Kendall for sitting in the hot seat today and answering our Fast Five! Stay tuned for more Fast Five features here on SGN Scoops website!
Tags:
Alan Kendall
,
Christian Music
,
Fast Five
,
freedom
,
gospel music
,
melody boys quartet
,
Rebels Quartet
,
sgn scoops
,
southern gospel
Posted in
artists
,
Christian interest
,
sgn scoops magazine
|
Comments Off

on SGN Scoops Fast Five: Alan Kendall
Written by SGN Scoops on April 2, 2012 – 1:57 pm -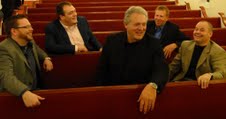 After an absence of over 30 years from gospel music, the Rebels Quartet have re-organized, and will travel on a limited schedule through the Southeast.  Having received the blessings of many of the group's former members, the desire of this quartet is to continue the vision set by the Rebels long ago, by singing many of the songs that the original quartet made famous, introducing new heartfelt messages in song, and seeing souls moved by the gospel of Jesus Christ.
The group's bass singer, Rick Fair, who has performed with other popular names such as Hovie Lister and the Statesmen, The Blackwoods, and the Palmetto State Quartet, actually began his gospel music career singing with the Rebels Quartet in 1972. Rick now celebrates his 40th year in gospel music singing in the group with which he began his career, The Rebels Quartet.
With its central base in the Sevierville, TN area, the new members of this legendary group include Rick Fair: Bass, David Fair: Baritone, Alan Kendall: Lead, Mike Young: Tenor, and Barry Patrick: Pianist.
Originated in 1950, in Tampa, Florida, the Rebels Quartet is remembered even today as one of gospel music's greatest singing groups.  The Rebels always remained dedicated to spreading the Gospel of Christ through song, and laid the foundation for musical ministry that is so widespread today.  Many of gospel music's greatest legends have graced the stage as members of the Rebels.  The original members of the quartet were Norman Allman: Bass singer, John Matthews: Baritone singer, Lee Kitchens: Lead singer, Horace Parrish: Tenor singer, and Jimmy Hand: Pianist.  Three of their most famous members, "Pappy" Jim Waits, London Parris, and Big Jim Hamill, are members of the Southern Gospel Music Hall of Fame.  Little Jimmy Taylor, Jay Berry, Ron Booth Sr., John Gresham, Nick Bruno, and Charles Booth are among some of the groups most prestigious and loved alumni.
The new lineup of the quartet is currently making preparations to record two new albums, one of which will feature several new songs, including two songs written by pianist Barry Patrick, as well as a recording of classic Rebels songs from the 1950s and 60s.
Be sure to visit The Rebels' website at www.therebelsquartet.com , and on Facebook at www.facebook/RebelsQuartet/
Tags:
Hovie Lister
,
Jay Berry
,
John Gresham
,
Nick Bruno
,
Rebels Quartet
,
Rick Fair
,
Ron booth Sr
,
Southern Gospel News
Posted in
announcements
|
Comments Off

on THE REBELS QUARTET RETURN