Written by SGN Scoops Staff on March 30, 2011 – 5:48 pm -
Nashville, TN- Riversong Records ( a division of Homeland Entertainment Group) announces the signing of Heaven's

Highway of Tupelo, MS.  This mixed quartet performs Southern Gospel at its finest with a country gospel flair that is blessings audiences everywhere they travel.
Heaven's Highway has already gained exposure over the last several years with airplay and national chart success on numerous radio charts.  They have had over 40 years of combined experience in performing in various artists before beginning Heaven's Highway.  Homeland General Manager Scott Godsey states " From the first time of meeting Heaven's Highway and hearing their music, I was impressed.  They not only possess an ability to sing well , but their ability to connect with the audience in such a unique performance is often not duplicated in our field presently.   I feel confident that more fans will become aware of their music as it makes contact with hurting hearts that are looking for the encouragement of the gospel through song."
Group Manager David Tims states God has opened up some doors in the last couple of months and some new things for this ministry, one being that we have become a part of Homeland Entertainment Records. We are truly blessed to be apart of a team that wants to see the ministry spread throughout the world."
The new release on Riversong Records will be available June 1st and will also be available on sites such as ITUNES, Amazon and many other downloadable sites.  More information including personal appearances for Heaven's Highway is available at www.heavenshighwaymusic.com or www.homelandentertainmentgroup.com
Tags:
David Tims
,
Heaven's Highway
,
riversong records
Posted in
announcements
,
christian entertainment
|
Comments Off

on Riversong Records announces the signing of Heaven's Highway
Written by Scoops Staff on December 14, 2010 – 8:24 am -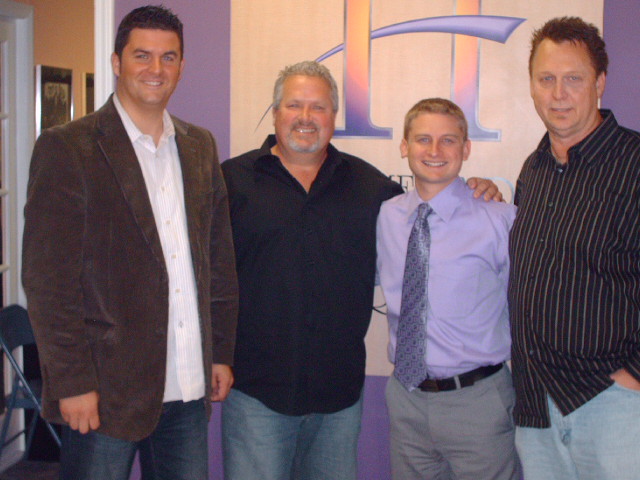 Nashville, Tennessee-  Riversong Records ( a division of Homeland Entertainment Group) announces the recent signing of  Steve Hess and Southern Salvation.  This trio from Nashville Tennessee has achieved increasing success in just the short 18 months they have been on the national scene.  This unique trio features a great blend, outstanding voices and each one that experiences this group live, is treated to a fun, energetic and spirit-filled event.
The group is comprised of Baritone Vocalist and Pianist Steve Hess (nephew of Gospel Music Hall of Famer Jake Hess),  Newest Member Lead Singer Stephen Hoell and Tenor Singer Judd Sulcer.  Already this trio has shared the stage with numerous of today's prominent Southern Gospel artists nationwide.  Together these men have dedicated their talent and their lives to presenting the Gospel through music.
Steve Hess says " The Riversong label has been home to some of the finest in Gospel Music.  Steve Hess and Southern Salvation is thrilled to be part of the Riversong and Homeland family".
Their first project on Riversong Records "Straight From The Heart"  is set to be released the first week of January 2011 with the new single "God's Grace Is Greatest currently at radio.  You can find more information on Steve Hess and Southern Salvation at www.southernsalvation.com or www.homelandentertainmentgroup.com
Tags:
Homeland Records
,
riversong records
,
southern salvation
,
steve hess
Posted in
artists
|
Comments Off

on Steve Hess and Southern Salvation Signs With Homeland Records