Written by SGN Scoops Staff on June 17, 2015 – 1:52 pm -
Nashville, Tenn –  The Isaacs are frequent  performers at the Grand Ole Opry, but tonight takes on a very special meaning as they perform "The Three Bells" on the Opry stage. As a result of the success of the Isaacs re-recording of the song they have been asked to perform it tonight at the Opry as a tribute to Jim Ed Brown, who passed away just last Thursday, June 11th.
Very popular Gospel artists, The Isaacs, recently covered the classic Country tune "The Thee Bells" made popular by Country and Grand Ole Opry star Jim Ed Brown in the late 50s. The song has been a huge hit in the personal appearances of the Isaacs and especially at the Gaither Homecoming Concerts.
The Isaacs sang the time-honored hymn "It Is Well" at the Memorial service for Jim Ed Brown held at the Ryman Auditorium on Monday, June 15th. As covered by the newspaper, The Tennessean, other performers paying tribute to Mr. Brown included the Oak Ridge Boys, Vince Gill,  the Gatlin Brothers, and Lady Antebellum, and others, along with several speakers who shared their memories.
Lily Isaacs stated, "It was a great honor to be a part of the home going service of our dear friend Jim Ed Brown . He will be missed by all. He was an amazing human being. We are grateful that we got to know him."
To learn more about the Isaacs got to http://www.theisaacs.com or https://www.facebook.com/TheIsaacs or Twitter at https://twitter.com/IsaacsMusic .
If you are interested in booking the Isaacs go to the Harper Agency at www.harperagency.com or info@harperagency.com .
Tags:
Country
,
Ryman Auditorium
,
the isaacs
Posted in
announcements
|
Comments Off

on The Isaacs Invited To Honor Jim Ed Brown In Opry Appearance
Written by SGN Scoops on October 5, 2012 – 3:34 pm -
Doyle Lawson received the honor of induction into the International Bluegrass Music Hall of Fame during the 23rd Annual IBMA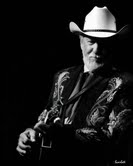 Awards at Nashville's famed Ryman Auditorium on Thursday, September 27, 2012.
Lawson received a thunderous standing ovation following his introduction by heralded WSM and Opry announcer Eddie Stubbs.
In a classic line from Doyle's acceptance remarks, he said with a big grin and twinkle in his eye, "Just because I'm in the Hall of Fame doesn't mean I'm done!"
Doyle Lawson & Quicksilver's debut of their new song "Dixie Road" at the Ryman that evening brought the house down, so being 'done' definitely does not appear to be anywhere on Doyle Lawson's agenda!

Lawson and his music seem to keep getting better, as echoed by Charlie Sizemore, attorney and respected musician who shared the stage with the likes of Dr. Ralph Stanley before starting his own band in 1986. Charlie recently shared in congratulatory remarks to Lawson:  "Doyle has set a high bar – even for himself. But having recently seen and heard him – and having known him for a lot of years, I would not be the least bit surprised if the best music from Doyle Lawson is yet to come."
Of his Hall of Fame Induction, Lawson shared:
"I woke up this morning reflecting on my week at IBMA and how humbled I feel by all that transpired this week. Then I thought of how many of the pioneers that planted the seeds for the birth of the IBMA never got to enjoy the fruits of their labor.  Had it not been for them, none of us would be enjoying the Bluegrass sounds of music.  So here I am almost 50 years after arriving in Nashville to play banjo for Jimmy Martin having no aspirations other than to be a bluegrass musician in a band.. I never dreamed it would come to this. I am blessed beyond belief to be inducted into IBMA's Hall Of Fame. To be there with heroes is indescribable. My heartfelt thanks to everyone for their congratulations. And I thank God for it all. To Him be the Glory!"
Doyle Lawson & Quicksilver are currently in studio laying down tracks for their upcoming album, scheduled to be released in early 2013.
Photo by Anthony Scarlati, www.scarlati.net.
Tags:
bluegrass
,
Doyle Lawson
,
Doyle Lawson and Quick Silver
,
eddie stubbs
,
IBMA Awards
,
International bluegrass Music Hall of Fame
,
Opry
,
Ryman Auditorium
Posted in
announcements
|
Comments Off

on Doyle Lawson Expresses Gratitude for Hall of Fame Honor
Written by SGN Scoops on December 19, 2011 – 4:17 pm -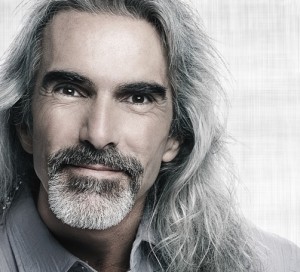 NASHVILLE, Tenn.—For Guy Penrod, one of gospel music's best-loved vocalists, 2011 marked a year filled with unforgettable milestones.  Led by the continued multi-genre success of his 2010 solo debut, Breathe Deep, Penrod's visibility and acclaim experienced new heights within both the Christian and Country Music arenas.
Penrod is ending the year on a high note, having made his debut solo appearance on The Grand Ole Opry last month. As part of the Opry's special Veteran's Day show, the award-winning vocalist performed his current mainstream country single, "More Power To Ya," and "Breathe Deep," on the historic stage of Nashville's Ryman Auditorium.
In addition, other unforgettable moments for Guy Penrod in 2011 include:
Induction into the Texas Gospel Music Hall of Fame
Dove Award Nominations for Country Album of the Year and Country Recorded Song of the Year ("Are You The One")
ICM Award Nomination for Male Vocalist of the Year
80 concert performances across the US
Numerous dates in Europe and Canada
"2011 will go down as a year that my family and I will not soon forget," said Penrod.  "Whether it was learning about the Dove and ICM nominations; hearing our songs played on both Christian and Country radio; or stepping foot on the Opry stage, those are all moments to remember.  However, none of that tops the support and love I felt from those we sang to across the country.  It is my prayer we were able to, in turn, provide them with encouragement and hope for their own journeys."
Penrod's acclaimed 2010 Servant Records/Gaither Music Group solo debut, Breathe Deep, continues to be a benchmark for country recordings within the Christian marketplace.  Breathe Deep has sold more than 75,000 units to date, and has yielded successful singles in both mainstream country and southern gospel radio formats.
During his 14 years with the GRAMMY® and Dove Award-winning Gaither Vocal Band, Penrod performed before more than 5 million people on Bill & Gloria Gaither's Homecoming Tours and was featured on Gaither television specials airing on multiple networks.  The Gaither Homecoming series and The Gaither Vocal Band sold more than 20 million CDs and DVDs while Penrod was a member.  Prior to joining the Vocal Band, Penrod was a highly sought-after studio singer in Nashville and appeared for three years on TNN's popular "Music City Tonight" as a vocalist in the house band.
Penrod is looking forward to a full touring schedule in 2012, including performances at churches, theatres and special events throughout the country, as well as a European tour next summer.  For a complete tour schedule and additional information, visit www.guypenrod.com.
Tags:
Gaither Homecoming Videos
,
Gaither Music Group
,
guy penrod
,
Inspirational Country
,
Ryman Auditorium
,
Servant Records
,
Southern Gospel News
,
The Grand Ole Opry
Posted in
announcements
,
christian entertainment
|
Comments Off

on GUY PENROD CELEBRATES UNFORGETTABLE 2011
Written by SGN Scoops on November 3, 2011 – 3:34 am -
November 2, 2011 – Guy Penrod brings his brand new Country single, "More Power To Ya" directly to Country fans at the Grand Ole
Opry on Friday, November 11.  The Veteran's Day performance is his debut appearance at the Opry as a solo artist; he will be accompanied by musicians Jason Ahlbrandt and Jonathan Crone along with the Opry Band.  The show kicks off at 7 p.m. (CT), and will be held at Nashville's historic Ryman Auditorium, known worldwide as "The Mother Church of CountryMusic." Fans can also listen online at www.wsmonline.com.  The evening is an important one for Guy, who shares the bill with one of his Country music heroes, Charley Pride.  "I've got his GREATEST HITS CD playing in my truck right now," Penrod says. It is also Veteran's Day, and Guy understands what an important day that is for those who have served our nation.  "My Dad was an Air Force veteran who served in Korea," Penrod states.  "He has a military marker at his grave, and I have the flag from his funeral hanging in my home.  We need to salute not only those who have served, but those who continue to protect and defend the United States of America."  Penrod, who rose to fame as the powerhouse lead vocalist for The Gaither Vocal Band, was raised in West Texas and, while his local radio station didn't carry the Opry, there was plenty of good Country music to be heard.  "I grew up listening to some great artists," Guy says.  "Pride, Ray Price, Marty Robbins, George Jones and Tammy Wynette ruled the airwaves then, and their music is just as impactful today. I am proud to follow in their footsteps at The Ryman." Guy's debut solo CD, BREATHE DEEP, was released worldwide in 2010. The best-selling disc generated critical acclaim and earned Guy a Dove Award nomination, chart success and recognition as a stand-alone artist. BREATHE DEEP was the biggest-selling New Southern Gospel album of 2010. He recently entertained the sold-out crowd at the 17th Annual ICM Faith, Family & Country Awards Show where he was nominated for Male Vocalist of the Year.  Penrod has performed over 170 shows on his "Breathe Deep Tour" in 2010-2011, including three days as part of  Dollywood's Gospel Celebration and various stages around the world. In November, Guy returns to the studio to begin work on a new CD.  The upcoming HYMNS disc has generated an early buzz within the industry and among his fans. He will continue to record through December, and in January heads out on the First Annual Snowbird Tour of Florida.   ABOUT GUY PENRODDuring his 14-year tenure with The Gaither Vocal Band, Guy logged over 3,000 hours of television airtime and generated CD/DVD sales of over 20,000,000 units.  With The GVB, Guy won four Dove Awards and one Grammy; performed at legendary venues, including: Carnegie Hall, The Kennedy Center; Sydney Opera House and more.  Penrod has performed in front of more than six million fans and appeared onstage in Germany, Norway, England, Scotland, Ireland, Holland, Denmark, Israel, South Africa and Australia. He was inducted in to the Texas Gospel Hall of Fame in 2011. Guy and his wife Angie have eight children and they live just south of Nashville, TN.
Tags:
Christian Country Music
,
Christian Country News
,
Gaither Vocal Band
,
Grand Ole Opry
,
guy penrod
,
Ryman Auditorium
,
Southern Gospel News
Posted in
announcements
|
Comments Off

on Guy Penrod Brings "More Power To Ya" To Fans At Grand Ole Opry On Friday, November 11
Written by SGN Scoops on October 1, 2011 – 6:14 am -
Arden, NC – September 30, 2011 – Mountain Home Records artists took home

seven awards, including "Song of the Year," "Instrumental Group of the Year," and "Emerging Artist of the Year" at the 22nd Annual International Bluegrass Music Awards Thursday night, September 29th, at Nashville's Ryman Auditorium.
The Boxcars were named "Emerging Artist of the Year" and "Instrumental Group of the Year." Also, Ron Stewart tied for "Banjo Player of the Year" and Adam Steffey received "Mandolin Player of the Year."
"Trains I Missed," written by Walt Wilkins, Giles Godard, and Nicole Witt, and a #1 hit for Balsam Range, was named "Song of the Year." While accepting the award, Balsam Range's Tim Surrett commented, "There are a lot of folks out there—myself included—who are thankful for some of those trains missed and how things turned out."
Bluegrass legends Doyle Lawson, J.D. Crowe and Paul Williams took home two trophies for "Recorded Event of the Year" and "Gospel Recorded Performance," for "Prayer Bells from Heaven." While accepting the awards, Doyle announced their plans to record a second Old Friends album. 
The Mountain Home family congratulations our nominees and award winners on a fantastic year. We look forward to an even stronger 2012!
About Mountain Home:
Mountain Home, a division of Crossroads Entertainment and Marketing, Inc., is a premiere Bluegrass label  with global distribution, representing such elite artists as Doyle Lawson & Quicksilver, The Boxcars, Balsam Range, and Darin & Brooke Aldridge. Established in 1993, Crossroads is a market leader in the Bluegrass, Southern Gospel, and Performance Track fields. http://crossroadsmusic.com/bluegrass/
Tags:
Crossroads Entertainment
,
International Bluegrass Music Awards
,
Mountain Home Music Company
,
Ryman Auditorium
,
Southern Gospel News
,
The Boxcars
Posted in
awards
|
Comments Off

on Mountain Home Records congratulates our 2011 IBMA Award Winners
Written by SGN Scoops on August 17, 2011 – 8:10 am -
Nashville, TN (August 17, 2011) — Christmas time's a-coming, and
holiday music fans will find a special treat when A SKAGGS FAMILY CHRISTMAS VOLUME TWO hits stores nationwide on September 27. The new disc comes with a bonus DVD filled with 26 performances of traditional seasonal favorites and new compositions that are sure to become holiday treasures. For Skaggs, a 14-time Grammy® winner, the FAMILY CHRISTMAS projects are a true labor of love. "We released Volume One back in 2005 because our fans asked us for it," Ricky recalls. "We didn't know if we'd ever do another one, but we've been hearing from our fans and they're ready for more Christ­mas songs, so here's Volume Two. It was a joy to create and we're excited to share it." Ricky, his wife Sharon and their children (Luke and Molly) are joined by Buck and Cheryl White, and Cheryl's daughter, Rachel Leftwich, part of the Skaggs' extended family and members of a celebrated musical clan in their own right. Also featured are world-renowned Kentucky Thunder and The Nashville Strings.  The 10-song CD features both studio and live recordings, and the disc kicks off with the upbeat bluegrass arrangement of "Christmas Time's A Coming," which segues smoothly to showcase Sharon White Skaggs and her sister, Cheryl, trading lead vocals on the bright, acoustic, "Light of the Stable." An a capella version of "The First Noel" finds Ricky singing lead, while the signature vocals of the White sisters excel on the high and low harmonies. Heavenly voices rise in praise on the classic seasonal favorite, "Silent Night," which also features a poignant mandolin and soaring strings. Molly Skaggs shines on "What Songs Were Sung," proving she's more than worthy to carry on the families' traditions, while brother Luke burns up the fret on his own composition, the intricate instrumental, "Flight To Egypt." The modern "Reunion Song" features a deceptively-simple sing-along melody, and Ricky not only triumphs on the lead vocal, but also plays Guitars, Mandolin, Gut String Solo and Dan Electro. Skaggs' lightning-fast finger pickin' guitar lick jump-starts "Children Go" and the vocal interplay between the family members (Ricky, Buck, Sharon and Cheryl) should leave listeners breathless. A haunting, original arrangement and expressive vocals by Luke, Molly and Rachel highlight "Oh Come, Oh Come, Emmanuel," and the disc closes with a classical instrumental interpretation of "Joy To The World." As a bonus, A SKAGGS FAMILY CHRISTMAS LIVE (DVD) is included with the purchase of the CD. The DVD features the family's heartwarming holiday concert, recorded live in Nashville at the historic Ryman Auditorium. The three generations have taken this special show on the road for the last eight years, and the tradition continues this year, with the troupe performing at a variety of venues throughout the holiday season, including:
11/28/11 Brooks Ctr. for the Perf. Arts / Clemson, SC 11/30/11 The Paramount Theater / Charlottesville, VA 12/01/11 Music Center at Strathmore / N. Bethesda, MD 12/02/11 Tennessee Theatre / Knoxville, TN 12/10/11 Honeywell Center / Wabash, IN 12/11/11 Niswonger PAC of NW Ohio / Van Wert, OH 12/17/11 Smokey Mtn. Performing Arts Center / Franklin, NC 12/22/11 Schermerhorn Symphony Center / Nashville, TN
"We started singing these songs in our living room all those years ago, with no idea that we would ever take A Skaggs Family Christmas to so many places," explains Sharon. "We've performed everywhere from churches to symphony halls to the National Tree Lighting Ceremony in Washington D.C., where we sang for President George W. Bush. The recording process, the performing and traveling has been so much fun! It has been such a blessing to share all of this as a family." Explore the history of the Skaggs Family and more at www.skaggsfamilyrecords.com.
Tags:
bluegrass
,
buck and Cheryl White
,
christmas music
,
Holiday Music
,
Rachel Leftwich
,
Ricky Skaggs
,
Ryman Auditorium
,
Sharon Skaggs
,
Southern Gospel News
Posted in
new music
|
Comments Off

on Christmas Time's A-Coming – Celebrate With A SKAGGS FAMILY CHRISTMAS VOLUME TWO