Written by Staff on August 2, 2020 – 6:52 am -
By Jantina Baksteen
For this edition of Beyond the Song, I got in contact with Sarah Davison of popular Christian Country and Gospel band, HighRoad. Other members include: Kristen Bearfield, Kinsey Rose, and Lauren Conklin.
Jantina Baksteen: Please introduce yourselves to the readers of SGNScoops.
Sarah Davison: My name is Sarah Davison and I am the leader of the group, High Road. We are based in Nashville and we play mandolin, fiddle, piano and guitar, and write gospel music. We love traveling and just getting to share Jesus with folks all over the world.
JB: When and how did the group HighRoad start?
SD: HighRoad was started several years ago just as a piano/fiddle duo playing hymns and it's grown today to include four of us! We just really enjoy getting to play music together.
JB: Next to singing, you all play a number of instruments. What instruments do you play?
SD: We all play different instruments and have so much fun. I play the piano and then dabble with other instruments like the dulcimer. Between us all, we have mandolin, fiddle, guitar, viola, and banjo.
JB: Do you all have musical backgrounds?
SD: We all grew up loving music and knew we wanted to pursue it from a young age. I grew up singing and playing old country and gospel and even ragtime with my dad, and my grandma taught me a lot of what I learned on the piano. I also took lessons before studying piano performance as my major at Belmont. Writing songs, singing, and playing has all been a part of our lives as long as we can remember.
JB: Who are your musical influences?
SD: My biggest music influences were the folks I was surrounded by as a youngster. My dad always was playing records in the house from the Nitty Gritty Dirt Band, Patty Loveless, and Ricky Skaggs. My great aunt and grandma would back up the Blackwoods in the 40s-50s when they came to KFNF Radio station in Shenandoah, Iowa to sing.  So grandma knew all the old hymns from the radio hymnal.
JB: Do your write all your music yourself?
SD: We write the majority of the songs ourselves, yes. Our latest album has ten songs and we wrote, or co-wrote, six of them. We had to include an old hymn because we just love the old songs a lot too!
JB: You have a recent song out called "Nothing At All." Please tell us about that.
SD: This song is about how everything in this world is just going to pass away in time, but Jesus is the same every day. You can fill your life with things that don't matter in the end – and its easy to do! But someday, all we are going to have is Jesus and He is what really matters in every part of our life!
JB: How does this message relate to you personally?
SD: I think sometimes I worry about what the future holds, and especially right now, we don't know what the next few months is going to look like. When is all the craziness going to be over? I don't have the answers, but Jesus does, and I know He has us all in the palm of His hand. So as long as we have Jesus we have hope!
JB: You have performed in many different places. Can you share something about that?
SD: We have loved getting to travel and meet people from all over the world. One of my favorite places to go is Norway, and Alaska, we plan on going back to both those places again this year. This will be our seventh year in Alaska, and we go up with the Baptist Mission Association and go play at church plants throughout the state. We have seen some gorgeous scenery up there!
JB: Do you have a personal testimony to share that could be of help to some one reading this?
SD: Right now, what the Lord has been teaching me most recently, is to trust His timing and His perfect plan. I tend to try to figure stuff out immediately and plan, and that's just not how He works!  Trusting God can be really tough sometimes but we have to lean on Him, and rest assured that His plan is good for us all!
JB: What encouraging message would you like to share now the whole world is in time of crisis through the Coronavirus?
SD: I think that right now is a time where God has really called His church to be the hands and feet of Christ. Just a few (months) ago, a tornado tore through my neighborhood in Nashville, and two weeks later all the dates got cancelled for many artists. We just have to remember that as long as we live on earth, its a fallen place and tough times are going to happen, but God is good, literally, all the time. We have been set apart and now is the time for the church to truly become the church without walls and a ceiling. God's people must reach out and show hurting people the love of God, so we can make a difference in a time when the people around us really need it the most. So go make someone's day a little brighter. Like the old hymn says, "Brighten the corner where you are!"
We hope you enjoy the song "Nothing at All" by HighRoad:
Thank you Sarah for sharing you ministry with SGNScoops. We pray that HighRoad will continue to be a  blessing.
You can find HighRoad on the web by following the links below:
https://www.facebook.com/HIGHROADNASH/
Did you know that you can receive the printed, full-color version of SGNScoops Magazine by subscription? Find out more 
HERE
.
Find SGNScoops Magazine On Facebook 
HERE.
You can download the latest edition of SGNScoops Magazine 
HERE.
Read the latest edition of SGNScoops Magazine online
HERE
.
Listen To Today's Gospel Music
HERE
Tags:
christian country
,
Coronavirus
,
gospel music
,
HighRoad
,
Kinsey Rose
,
Kristen Bearfield
,
Lauren Conklin
,
Sarah Davison
Posted in
artists
,
Beyond the Song
|
Comments Off

on Beyond the Song: HighRoad sings "Nothing At All"
Written by SGN Scoops Staff on February 7, 2017 – 9:19 am -
Praise Report For Sarah Davison
ITS ALL GOOD!!!!!!!!!!!Praise the Lord!!! No cancer!!! She's doing great!!!! I said PRAISE THE LORD! THANK YOU FOR YOUR PRAYERS!!
Find More News HERE
Tags:
Sarah Davison
,
Southern Gospel News
Posted in
artists
|
Comments Off

on Praise Report For Sarah Davison
Written by scoopsnews on February 2, 2017 – 6:35 pm -
From Jeff Sneed:

We have a very special prayer request for someone that has grown dear to our heart, Ms Sarah Davison, Seth's girlfriend. On Tuesday she will have surgery to remove a tumor and we are in fervent prayer that the surgery will go smoothly. We are sharing this with you because we know many of you have been blessed by Sarah's friendship and touched by her music with High Road. We need your prayers! We believe in the Great Healer! There is power in unity and prayer. When God's people band together and sincerely pray heaven pays attention and the devil has to step aside. Pray that in our weakness we will be made strong! Pray that when the devil makes an attempt to destroy our faith and overwhelm us with fear and doubt that God will surround with his power and our faith will just increase. We are asking God to give us this victory. We need you! We are depending on you to help us carry this request to the throne room of God and encircle Sarah with a hedge of protection. Thank you in advance for your prayers, love, and support. We love you and appreciate you!

We at SGN Scoops are praying!
Tags:
HighRoad
,
Sarah Davison
Posted in
announcements
|
Comments Off

on Prayers for Sarah
Written by Staff on September 18, 2015 – 9:45 am -
A word from the writer…
As the heritage of Gospel music lives on in our hearts, it's the new faces answering the call that keep the dream alive. Such is the case with a newer group to many of us, the girls of HighRoad. I had the joy of meeting Sarah Davison, pianist and vocalist for the group back in April at Singing in the Sun. Sarah's love for the Lord and bubbly personality were the two things I quickly noted, along with her incredible, God-given talents on stage. So here we are, turning our attention to a sweet, born and raised Iowa girl, who just so happens to share in the same dream, to see this great music continue on from generation to generation. Take it away, Sarah!
Erin: Share with the readers how HighRoad got its start.
Sarah: HighRoad started after we graduated from college in Nashville. It began with just two of us doing home concerts and churches on Sundays, traveling in a little Honda all over the South! We took every chance to do it more, and now, we really feel that we are doing what we are called to do.
Erin: What is the story behind the name of the group?
Sarah: We decided on the name HighRoad back in 2010 when we first began singing and playing together. We brainstormed for a time and came up with this name after reading some scripture that said to set our sights on things above; to be 'heaven-minded and take the narrow path toward achieving the goal of seeing our Savior someday.' So the name HighRoad was a perfect fit – it says it all!
Erin: What was it like for an Iowa girl to travel all the way to the city of Nashville, and to attend college at Belmont University?
Sarah: Well, when I moved to Nashville, I had never even driven on an interstate. There are 180 people in the town where I grew up and we lived 10 miles outside that town! I was excited, yet terrified, but I knew that God had me here for a reason. I couldn't have done it without my supportive family back home and the care packages of cinnamon rolls from Mom! Attending Belmont was a huge blessing and opened many doors. Of course, that's where I first met the girls of HighRoad! I also interned at Universal Music Group during my senior year and after graduating I began working for country artist George Strait, at his management office. I learned so many valuable lessons by the work and people I met through school. I'm very thankful.
Erin: What was it like working with the masterful Ben Isaacs in the studio on your latest recording?
Sarah: We absolutely loved working with Ben. He is one of the most superb human beings and talented musicians I've ever met. Just being around him makes you want to do a good job playing and singing. We got to play our own instruments on this album too – that was a real treat for us. We look forward to sharing a lot more future memories with Ben and Mark in the studio.
Erin: Any 'roadie mishaps' or embarrassing moments you'd like to share?
Sarah: Oh boy! We've had a few and could probably write a short book. Last year, we actually drove to the wrong church in the wrong town. We pulled up and walked in the door and said, "Hi! We made it!" And their reaction was just a blank stare and finally someone said, "Who are you all??" We barely made it to the correct church down the road in time for the concert. But the biggest mishap that I've experienced was being left at a rest stop in West Virginia in my pajamas at 6:00am. No phone. No wallet. I had gone in for a bottle of water and walked out to see the bus rolling down the road. I ended up having a kind lady call the highway patrol and they found the bus on the road and escorted me out to it…in my pajamas. I was mortified. Lessons learned the hard way you never have to learn again!
Erin: Who would be the top three musicians on your Bucket List to share the stage with someday?
Sarah: Patty Loveless, Sonya Isaacs and Vince Gill
Erin: On your days off, what is your ideal, picture perfect afternoon?
Sarah: I love to crochet and bake. I have always had this idea that someday I wanted to open a pie shop that had live 20's Ragtime music and homemade pies!
Erin: A 'Younger Perspective' must-ask question… What is your can't live without, favorite food?
Sarah: I can't live without my mom's cinnamon rolls. She makes them from scratch and it's an old recipe from our family.
Erin: I'm sure the fans would love to hear about how you came to know Christ?
Sarah: Absolutely! I grew up playing a lot of music with my dad who leads a Cowboy Church back home. I was baptized when I was really young and my parents always raised me to think of it more as a dedication since I couldn't remember it. They told me, "If the Lord lays it on your heart to go forward and be baptized, do it." And I did, one day when I felt the Holy Spirit so heavily. I knew what the Lord was doing in me and it changed me. It was the greatest day of my life and always will be.
Erin: What has the Lord been speaking to your heart in your daily devotions recently?
Sarah: Recently, the Lord has really been teaching me to trust. I lost my Grandma two weeks ago. I came home to see her one afternoon and she was in heaven by the next morning. It was really tough because she was so special to me; we were buds. I've been learning that it's ok to grieve the loss, but even better to celebrate the gain. God has taught me a lot just in the last couple weeks since losing her. He has shown me that His plan and will are perfect. I need to trust Him in everything. Not just the little things that don't always matter, but also the big things that are near and dear to me.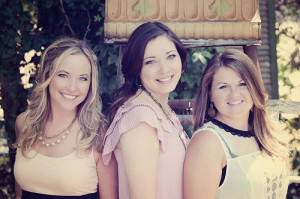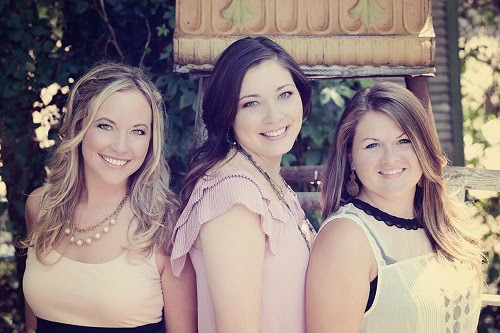 As the song says, "You never know what someone's going through." You might be experiencing the same type of loss as Sarah is walking through, or you may be healing from a great loss that dates back years ago. From experience, I can assure you that over time, it becomes easier to cope, but especially when you love deeply, the hole left in your heart is one that never completely heals. I think that's a real picture of Christ's love for us. He went to the Cross, died for our sins, took our shame upon Himself, but one day when we see Him in heaven, He will still bear the physical scars where the nails were driven in. Through time and eternity, those wounds will be a constant reminder of His unending love for His own. May His peace pass all understanding no matter where you are coming from in your walk today. Thanks to Sarah for sharing with us. Until next month, Scoops fans…
And that's my take on it.
(Connect with Erin, your Younger Perspective writer, on Twitter: @photosforkeeps & Instagram: @photos_for_keeps. Who would you like to see her interview next??)
By Erin Stevens
Younger Perspective by Erin Stevens can be seen monthly in SGNScoops digital magazine. For the September 2015 issue, click here.
For more on the great music of HighRoad, click here.
Tags:
Erin Stevens
,
gospel music
,
HighRoad
,
Sarah Davison
,
sgnscoops
Posted in
artists
,
christian entertainment
,
Christian interest
,
sgn scoops magazine
|
Comments Off

on Erin Stevens' Younger Perspective on Sarah Davison of HighRoad
Written by SGN Scoops Staff on October 14, 2014 – 8:32 am -
Pigeon Forge, TN  HIGHROADIII had the privilege of singing at Dollywood September 30 and October 1st. The group performed at the Back Porch Theater and had a full house for almost all of the 8 shows.
The group played all of the songs on their current project which was produced by Ben Isaacs as well as some ragtime and fiddle tunes. Their enthusiasm for the music they perform is always contagious to the audience they are playing and singing to.
HIGHROADIII played back-to-back concerts both days lasting 30 minutes each at 1:30, 2:30, 3:30 and 4:30, captivating the audience with each performance. The energy filled execution of each song kept those in attendance glued to their seats. The country/bluegrass feel of their music seemed like a natural fit for Dollywood.
Lead singer and keyboardist Sarah Davison commented "We enjoyed playing at Dollywood so much and look forward to the opportunity to play there again soon. We met some wonderful folks from all over the world and it was so encouraging to see their reactions to our music, especially our original songs. We want to thank everyone on staff for their hard work to keep Gospel music thriving at Dollywood."
You can learn more about HIGHROADIII by going to http://www.highroadmusic.com or https://www.facebook.com/HIGHROAD3 . You can reach them by Twitter at https://twitter.com/highroadmusic .
For booking contact highroadmusic@gmail.com .
Tags:
Dollywood
,
HighroadIII
,
Sarah Davison
,
southern gospel
,
Southern Gospel News
Posted in
announcements
|
Comments Off

on HIGHROADIII At Dollywood
Written by Staff on July 8, 2014 – 11:46 am -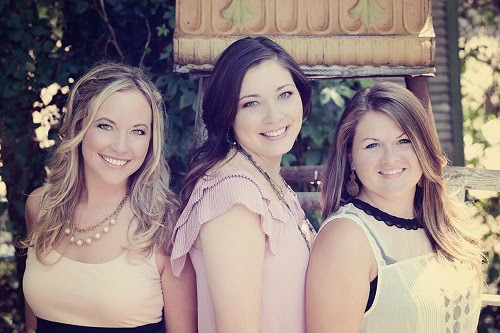 If there is anyone in this country that hasn't heard High Road III I suggest you run, not walk to your nearest digital media and play some of their music. A combination of Bluegrass, Country, Gospel and Appalachian mountain music, this female trio will speak to your heart and squeeze every drop of passion from your soul. The live instrumentation and honed vocals of Sarah Davison, Anna Grace Kimbrough and Kiley Phillips have allowed them to share the stage with The Martins and Jason Crabb, taken them to the main stage at the 2013 National Quartet Convention and brought them to the notice of Ben Isaacs who produced their latest album. Look for High Road III and their latest release, Angel At The Crossroads to start hitting charts and award nomination lists this year.
Sarah, Kiley and Anna Grace are all graduates of Belmont University's School of Music and reside in Nashville, Kentucky. They sing everything from Patsy Cline's "Crazy" to Kari Jobe's "Revelation Song" with ease, taking the melody from low and thoughtful to high and crying accompanied by violin, piano, guitar, drums and even stand-up bass.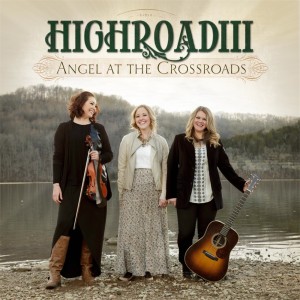 High Road III has been gaining fans in the industry as well as in their listening audience. Jonathan Edwards of SGN Scoops Radio says, "They are sweethearts and very talented. In fact, they have the most musical talent I have seen in any group in a long time." Lottie Squires of WCKB 780 shares, "I've seen them on a couple of showcases at NQC, and met them briefly…they're amazing musicians and singers!"
Over the past year, the trio has sung with another well-known trio, The Martins. Jonathan Martin says he and sisters Judy and Joyce thoroughly enjoy singing with these ladies. "The Martins love High Road III! We have shared the stage with these girls and their talent and musicianship is outstanding! Add that to their sweet spirits and love for Jesus and you can't help but love them."
The heart of High Road III is in sharing the gospel through their music, as Anna Grace explains. "My love is to be able to relate to the audience when I sing or speak; not for my sake, but for the sake of Christ. There were and are still so many times in my life when I need someone to encourage me and lift my spirits. God has brought and continues to bring those people into my life, and through them He shows and reminds me just how precious I am to Him. My goal is to show His love and compassion to those who I come across just as I have been shown love and compassion."
"Angel At The Crossroads," the title song of High Road III's latest album is all about how God intervenes in our lives in different ways through His love and compassion. "It is a beautifully written song that captures the thoughts of someone who is at a crossroads in their life and God provides someone to steer them in the right direction," says Sarah. "I think we have all had angels at the crossroads at some point in our lives."
One of the people God brought to the lives of this trio was Ben Isaacs, producer of Angel. "Working with Ben Isaacs for the first time was a dream come true," says Sarah. "All of us have listened to the Isaacs sound and absolutely love them. To have Bill (Gaither) sing on our project was a huge honor for us; what a wonderful and genuine man he is! This project is honestly exactly what we sound like. We played all of our own instruments and sang just like we do in a concert, and I love that aspect of this project. It just sounds real."
"Ben Isaacs and Mark Capps worked very hard on our latest project, and I feel above all else, we gained two new, great friends," says Kiley. "They are so humble and down-to-earth; not to mention absolutely hilarious. We had a blast working with them. I think we all would like to work with the Gaither crew in the future. Bill Gaither was sweet enough to sing a bass part on a track called "When God Dips His Pen of Love" on our new album. What an amazing honor! We hope to work more with them in the future."
Anna Grace has enjoyed working with a lot of artists during the past year. "I got the pleasure of being able to play fiddle behind Karen Peck and New River last year at a Bluegrass Showcase during the NQC week, and just loved every moment with the players, including Ben Isaacs, Sonya Isaacs and Ben Rochester, among others. All of those folks were really sweet, and I loved Karen as well. Ben Isaacs has been so great to work with on our last project, and I was so blown away by how much he cared about our sound and about us doing the very best that we could. I felt like I was a better player and singer having been under his direction as a producer." As she looks into the future, Anna Grace adds, "This is a huge dream, but I would love to work with someone like Dolly Parton or Alison Krauss. I know that they both demand a lot of themselves musically, and I know that I could learn so much from them about how to be a better musician."
High Road III is already full of talented musicians. Kiley Phillips plays the acoustic guitar and sings the high harmony, though she says they all share the lead vocals from time to time. "My favorite song to sing live is 'Redeemer' because it's such a powerful song and has an unfailing message; that our Redeemer lives.  I love singing this song because it gets such an amazing response from people all over the States. People are familiar with the song and can really worship along with it."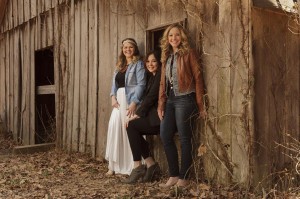 Sarah Davison is the trio's pianist and sings both lead and harmony. "I love singing 'Walk Beside Me' the most for our live concerts because it has such a powerful message and musically it just speaks to me!"
Alto singer Anna Grace Kimbrough says, "The instrument I have been playing for 22 years is the fiddle. My favorite song to sing right now is "My Savior's Love". The words of that hymn are so powerful and remind me that my works don't get me closer to Christ. I have the ability, through faith in Jesus Christ, to draw closer to Him because of what He did on the Cross for me."
High Road III has been traveling more and more as their fan base grows, and they each have their own favorite place to sing. "My favorite place to sing would probably be at my home church, Scott Avenue Christian Church in Newton, IL," says Kiley. "I grew up singing as much as I could in that church, and the people there are truly amazing. High Road has played there a couple times within the last few years, and I can truly say that the Holy Spirit showed up each time we played there. Along with an incredibly moving worship service, I have personally never felt so supported and loved as I do in that church.  My parents and much of my family are very involved in the church, and I can whole-heartedly say that the members of SACC support me like family." Kiley adds, "My ultimate venue would probably have to be the Grand Ole Opry. There's just something so special about that place, to have the honor of standing on that stage where so many greats have stood – that's something special." Read more »
Tags:
Angel At The Crossroads
,
Anna Grace Kimbrough
,
Ben Isaacs
,
Bluegrass Music
,
christian country
,
High Road III
,
Kiley Phillips
,
Lorraine Walker
,
Sarah Davison
,
sgn scoops
,
southern gospel
Posted in
sgn scoops magazine
|
Comments Off

on Taking The High Road