Written by Staff on October 2, 2014 – 12:01 pm -
By Lorraine Walker
Dusty Wells is, officially, the Sales and Marketing Director for Word Entertainment/Warner Music Group. He is a singer/songwriter who traveled with The Rambos and Dottie Rambo for eighteen years. He has been singing all his life and recorded two projects in the 1980's. Wells is an accomplished speaker, writer and mentor to aspiring artists. However, anyone whose life has been touched by Wells knows that his greatest gift is as a Balcony Encourager.
Music is a vital part of many people's lives and most of us don't have the privilege of being one of the performers like Dottie Rambo who share their talent and hearts with their audience. Some of us on the receiving end of the music, message and emotion clap politely or nod our heads. Others enthusiastically show their appreciation through their whoops and smiles, standing to their feet and applauding with all their might. As important as immediate response is to the performer, it is also important for people to be encouraged by those in the balcony, especially those who give of their lives to share Christ in a ministry. Balcony encouragers can share their particular ministry to anyone in need of affirmation or a positive word. The Bible often exhorts us to be an encouragement to those who need to be reminded of the joy to be found in Jesus.
Dusty Wells is the embodiment of a balcony encourager, cheering on artists and audience alike. He's one of the most affirmative people you can find on social media. However, Wells' journey to the upbeat, positive person he is today has not been an easy one and he has learned some hard lessons along the way. From a rough, abusive childhood that many might use as an excuse to take a wrong path, Wells emerged a strong, vibrant Christian through the grace of God and the help of some very special people.
"Growing up in the home that I did, I learned at a very young age that life is just plain old tough and I honestly had no idea that anything was different elsewhere until I got older," Wells begins. "The people we associated with and the apartment complex-trailer park we lived in at times just seemed normal; so I think that old saying 'you are who you surround yourself with' truly was a part of my life. Now, as I look back, I know that my life was not the greatest, but there was so much worse going on and even today, my childhood abuse is nothing compared to what I have seen and heard."
Wells continues, "Of course my mom was a product of her own environment and how she grew up, so she was just following that example. She was a hard worker and she always taught us to be survivors. Now she may have taught us in the wrong way with certain things, but she really did teach me to survive and make the best out of all that we had to deal with. I was not a Christian until I was 14, so I learned a lot of life's lessons the hard way without Christ. But once He found me, I knew there was so much more to the life I had been living."
Wells still had some lessons to learn in his growth as a Christian. "When I was 27 years old, I had a dear friend of mine who worked at a Christian Bookstore in Kansas City that I would call on. She totally got in my face and life, and absolutely ruined me – for good," Wells continues. "She talked to me about the broken image and becoming the man of God that He intended me to be. She confronted me in love and truly helped love me back to life by showing me and sharing with me how much Jesus really loved and adored me."
"Yes, I had been a Christian for 13 years at that time, but I had so much dysfunction of the past that she truly got in my face and helped me axe some ugly roots and start rebuilding. She was absolutely precious to me and I talked to her weekly for the next 25 years of my journey. She went home to be with Jesus last year and I miss her so; but she taught me the art and beauty of being real, sensitive, vulnerable and honest with my life."
Dusty Wells has to be one of the most real people in the Christian music industry, never afraid to share his heart and always open to those around him. Sometimes it seems that he is always so positive that his present life must be a bed of roses. Not so, says Wells. "I deal with junk and crud just like everyone else. I have experienced so much in my life, that I honestly just strive to push aside the junk and try to trust that there is a reason for all that we have to walk thru. I do get quiet, I have to be alone and I get moody." Wells laughs, "Yes, I sure do! Ask anyone who knows me well. But I usually will separate myself for a few hours, have my pity party, scream, yell and cry and then come back in full force ready to try to conquer the world.  Or at least try to show others that I want to."
One of the current challenges that Dusty Wells and his family of four children have to walk through currently is the ill health of his wife. Wells talks about this difficult trial. "This is a tough one. In fact, it is a question to God that I struggle with daily. My wife LaVonne,   whom I have been married to for 31 years and is my backbone for so much, has recently been diagnosed with a rapid form of Parkinsons. LaVonne is the Godliest saint of a woman whom everyone loves. She is an incredible mother to our four children; she understands my call and mission, and has been so faithful."
The questions swirling around this crisis have not yet found resolution for Wells. "I don't understand 'why her'?" Wells admits. "This is so new to us, that we are still a little in the shock and scared part of how to deal with it. She is showing signs of it daily, but she is a fighter and we are all walking with her, trusting and believing that God will heal her. Our kids have been incredible, yet I know they are scared just like me. But we also know that God will get glory in all of this. I don't understand it, I hate it, but I have to believe He has a plan for it all."
Wells' faith has developed through other trying circumstances as he experienced God's plan working throughout his life, beginning with a Christian couple who reached out to a poor, lonely, abused boy from the wrong side of town. They asked the fourteen-year-old if he wanted to go to church. He went and that led him to a belief in the Lord that changed his life. "This precious couple that led me to the Lord also really instilled in me such a love for Christian music. The very first concert I ever went to in Twin Falls, Idaho was either The Blackwood Brothers or 2nd Chapter of Acts. So diverse and different huh? They were so close together in concert, that I honestly cannot remember, but what I do remember is how the music of both different genres truly touched my heart and spoke to me. They brought music and songs about Jesus, who loved, loved, loved, me!" says Wells.
"Of course, The Rambos were truly my favorite artists due to this precious couple introducing me to their music when I got saved at 14,"says Wells. "I collected all of their music and finally met them when I was 24. The first time I saw them live was at a High School auditorium and I thought I had died and gone to heaven. It was that night at the concert in Portland, Oregon, back by the record table after the concert; we knew that we were supposed to all work together. A special bond took place and several years later I went to work for them full time. I spent nearly 18 years off and on with all of them, and to this day I am in touch with Reba, Dony, Buck and the rest of them as often as I can be. They truly are like family to me."
Dusty Wells fondly remembers those years and the lady that made such a huge impact on his life. "My time with Dottie was so special, and I have so many memories. There is not a day goes by that I am not reminded of something she said or did that still impacts my life. Dottie taught me to love people right where they were at, to really look into their eyes and care for what they were dealing with and walking in. 'Hate the sin, but love the sinner'. She taught me the value of our name, she always told me that at the end of our lives, all we really have is our name and the value it has for others who knew and remembered the name. 'What do people think and say when your name is mentioned?'"
"Dottie taught me about the guarding of the heart and protecting the gift, which I preach and talk about all the time," Wells continues. "I used to love it when we would be getting ready to travel; she would always grab my hands and say 'Oh great angels put your hands in ours and your arms around us and protect us as we go about our Daddy's business.'  I still say that when I am out on the road or in my own travels."
"She was the real deal; a woman who lived in so much pain, but she pushed herself out of the pain to grab hold of that anointing," Wells shares. "I feel very blessed and fortunate that God allowed me to help take care of her, just like her music took care of me when I was a young kid with so many questions. I so miss her."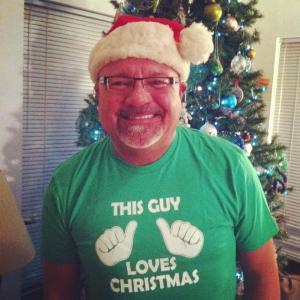 Dusty Wells not only learned a love for people from Dottie Rambo but she also nurtured the gift for words within him, both writing and speaking. "I love to write and share 'heart' as I always say and talk about," says Wells. "I've always loved to write and tell stories when I was a kid; my brain was filled with all kinds of fairy tale dreams of a life. Once I became a Christian, for some reason I started writing and journaling and keeping diaries. Thank goodness that has always been a part of my life. I love writing out my feelings, my questions, my memories, my hopes and dreams. I am a huge instigator of telling others they need to do the same thing.  So much of my own journey of forgiveness has been writing down my heart and feelings."
Sharing what he has learned with others is a huge part of Wells' balcony life. He mentors others and as the Bible encourages, he helps to 'stir up the gift within'. "I am huge supporter and encourager of mentoring, especially in this crazy music world," says Wells. "We have to have mentors and people who we are accountable to. I have been so fortunate and blessed through the years to have both mentors and accountability people in my face. I know and understand the importance of that."
"So many times people think they can be the Lone Ranger and face all kinds of difficulties, struggles, temptations, etc. alone. They usually fall flat on their face!" Wells exclaims. "All of us need people who surround us and help us walk thru life! In regards to helping, encouraging and assisting artists and songwriters, I think the key for me is I have good ears and a heart that really does care. Also, I have 30 years of being in the business and I have worked along some of the most successful artists in the industry."
"It's my great passion to help those who are called to get the music out there. I take it very seriously and I am also careful to place balance in all of it. I have always been a big listener and I learned from some of the best; so I hope I can pass along some of that to other fellow listeners."
As Wells listens and mentors artists and moves in the 'crazy music world', he sees and hears a lot of different singers. Some of his favorite artists whose music he enjoys are those he has had the opportunity to spend time with, those whose heart he has heard. "I have so many artists who I am friends with and I love so many types of music, but some of those that I just feel such a strong connection with are: of course Reba and Dony McGuire, Beyond the Ashes who are Anthony, Kellan and Dustin; The Nelons – I love Jason and Kelly; Wes Hampton – what a voice!" Wells continues, " I love, love Ernie and The Signature Sound guys, they are such really fun guys. Also Stephanie Booshada, the Lanny Wolfe Trio, Ann Downing – I love The Downings; Karen Peck, The Hoppers, Taranda Green…." Wells laughs, "Okay, I am so going to get in trouble! I could go on and on; I have way too many that I enjoy."
"I think the thing that I love and admire most about artists are the ones who are not afraid to be real, who want to truly share depth and heart with others, and who have gotten to that place where they know what they do is not just about awards, money, accolades, big crowds, etc; which is all important and okay, but they do it because they know they want to touch peoples' lives right where they are."
Many fans would love to be in Dusty Well's place and have the opportunity to get to know artists one-on-one. Wells loves to enjoy the company of some of his friends in the industry. "I have so many that I love to hang out with, way too many to name," says Wells. "I love going on the road with different ones when I can. For me the connection is that there is gypsy in so many of us! I love being able to visit with the fans and people who come to the concerts; I love hearing the music and watching the response. I love standing back at the product table and hearing their stories and watching their faces when they meet the artists.  I love the camaraderie that I feel when I am out on the road with the different groups."
As Wells travels the roads with artists and friends, there are often humorous incidents that they all remember for years. Wells shares, "I have so many funny stories! One of my favorites that I have not told in years, is this one time Dottie and I were at a large church in California, and a lady walked up to me in front of Dottie, and just went on and on about how good I looked since she had first seen us in the 60's; how she liked my hair dyed brown instead of the white she had seen on the record covers and she thought I was shorter than what she had expected. Then she asked why I didn't sing with Dottie any longer! Of course she thought I was Buck!" Wells laughs, "She just went on and on while Dottie sat there and laughed so hard. We were both crying and when I finally told her I was just a friend and worked for them, she then said, 'Well I thought for sure you had had way too much plastic surgery!' Oh, we used to laugh about that all the time." Wells continues, "I play jokes all the time on the road; it is so much fun being on the road. Dottie and I used to pretend we would see famous people all the time!"
From working with the Rambos in the past to his present position with Word Entertainment, Wells is surrounded with all different types of Christian music. He is hard pressed to say what music he enjoys the most. "I have no particular favorite music honestly…except I love to listen to music that touches my heart. I want songs that say something and mean something to me. I love those artists who are not afraid of being real. I love those songs that move us to do more and challenge us."
Wells himself performs occasionally and also sings with his church's worship team. The local church is important to the Wells' family. "I feel it is absolutely one of the most important things that we can do, to be involved in whatever we can at church, even if it is only a few times a month. "I feel like being involved in a local church is a absolute must for those on the road! You give so much of yourself that you have to receive back into yourself what God wants you to give out. Many singers will come up to me and tell me they want to go out full time and make a career out of music. My first question always is: 'are you involved in your own home church?' If they say no, I tell them to not ask my opinion until they are involved. Sounds harsh, but I am such a strong advocate for the church."
As a balcony person, Wells has touched many lives and has a powerful ministry through his positive affirmation of artists and those in the music industry. None of us really know how we have affected the eternal souls of those we come into contact with, but Wells says he hopes that people remember him for his love. "I want people who have met me to remember that I absolutely love Jesus with all my heart, that my family is the most important part of my life and that I am crazy in love with them. I want people to know that I understand and embrace the truth of His word in our lives, that I have a heart and burning passion for music and what it can do for others who are so broken. I want them to see that if God can use me, He can use anyone! We just have to be willing, obedient and not be afraid of where we will go on the journey. We have to trust Him."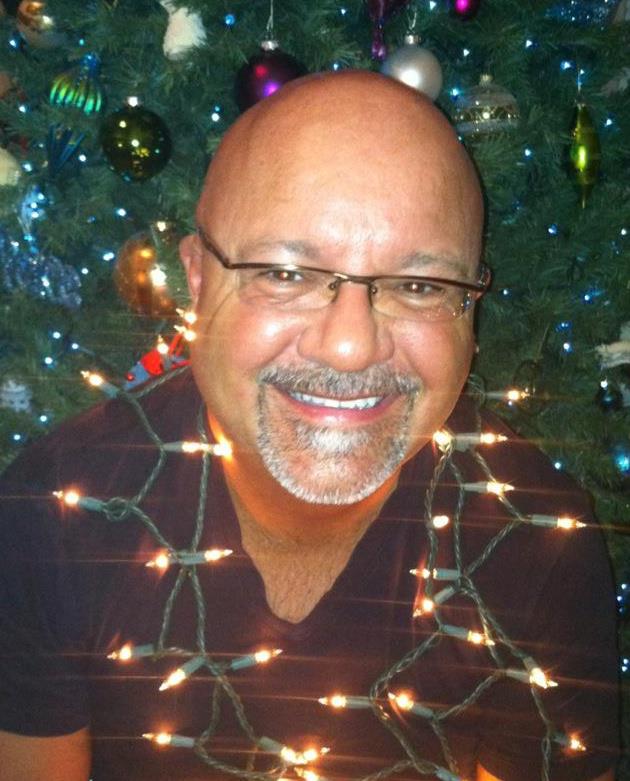 Dusty Wells gives his big infectious smile and concludes, "And I want them to know I love coffee, I so love people and I love Christmas music!
For more information on Dusty Wells, visit him on Facebook at http://www.facebook.com/dusty.wells.50?fref=ts
Also see his page on Southern Ministry Agency at http://mannagospel.com/?page_id=10
First published December 2012 by SGM Radio website
For current features visit http://www.sgmradio.com/
For another feature on Dusty Wells about Marketing Gospel Music see the September issue of SGN Scoops here https://www.sgnscoops.com/2014/09/16/september-2014-sgnscoops-magazine/
Tags:
balcony person
,
Christian Music
,
Dusty Wells
,
Lorraine Walker
,
SGM Radio website
,
sgn scoops
,
Word
Posted in
artists
,
christian entertainment
,
Christian interest
,
SGM Radio
|
Comments Off

on Dusty Wells: From Brokenness to The Balcony
Written by Staff on September 4, 2014 – 12:52 pm -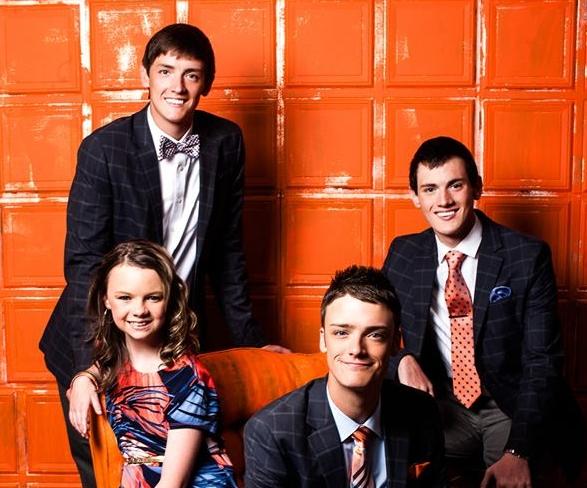 By Rebecca Little Burke
Family groups make up some of the best talent in the Southern Gospel industry. It is true that family harmony is hard to beat, and The Erwin family is no exception to this notion. The Erwins are a full-time evangelistic ministry based out of Edgewood, Texas. Their parents preach in many revivals across the nation and the Erwin siblings accompany in song.
I had the chance to interview the baby of the family, Miss Kathryn (Katie) Erwin, whom I think is one of Southern Gospels sweethearts. If she hasn't captured your heart yet in person, she is sure to by the time you finish reading all she has to say about the Lord, singing, and life on the Erwin bus.
RB: Tell me a little about yourself and how you were introduced to Southern Gospel music.           
KE: "I am 13 years old and have been singing as long as I can remember.  My dad has been in full-time evangelism for 40 years, so church is all I have known.   I remember my brothers always singing and as soon as I started talking, my brothers would place me on the platform at church and have me sing, bow and tell everyone that I liked to "shop at Dillards at the Mall".   As my brother's voices started changing and getting lower, they started teaching me harmony so I could sing the high parts.  I truly love music.  When I'm not singing in church, I play piano and sing.  Singing is all I ever want to do!"
RB: What are some of the most significant milestones for you and the Erwins?
KE: "My brothers were the first group chosen as "Best of the Week" out of all Regional Artists at the 2011 National Quartet Convention (NQC).  That was a HUGE honor.  Then when I joined them full-time, we were chosen to go to Main Stage on Saturday from the Featured Artist Showcase at National Quartet Convention, 2013.  That was the first time for me to sing on Main Stage and I was only 12 years old.  I will never forget that, especially with it being the last year in Louisville, KY.  In 2013, my brothers were nominated Top 10 "New Trio" for Singing News Magazine (that was right before I joined them).  Also in 2013, we were nominated in the first round for "Mixed Group of the Year" for the NQC Music Awards and this year, we are currently nominated for Top 5 "Breakthrough Artist of the Year" for the Absolutely Gospel Music Awards.  We also have been invited to sing on Main Stage on Friday night of this year's National Quartet Convention for its first year in Pigeon Forge. These award nominations and being asked to sing on Main Stage at such a young age is a wonderful opportunity, but without Christ being first in my life, it would all be for nothing.  No award or earthly achievement will ever compare to the night that Christ SAVED my soul.  That is when everything finally "made sense" to me.  My life finally had purpose.  Christ is everything to me, and the reason I sing!"
Katie was saved in a revival meeting this past November 6, 2013. God is good!
RB: What's road life like being the baby girl with three big brothers?  
KE: "Being the only girl on the bus can be a challenge.  We only have one mirror and I have to fight for mirror time.  I try to run in the bus right after sound check so I can be the first one in front of the mirror.  If I don't make it, I have to use the reflection from the microwave or use my cell phone.  When that happens, there is no telling what I will look like on stage! Sometimes I only get one eye complete with make-up.  My mom says I'm the messiest on the bus, but that's just because there is not enough closet space for my shoes, clothes, belts, jewelry and purses.  I'm asking for my own bus for Christmas! Ha ha!  In all honesty, it is great. My brothers spoil me and I pretty much get my way."
RB: What are some of your goals and ambitions for your future?
KE: "It seems like as soon as I have a desire in my heart, the Lord allows it to happen.  I have always loved Jason Crabb and it's always been a dream to sing with him.  Last April, while singing in Myrtle Beach, SC at Singing In The Sun, we were chosen to sing on Main Stage and Jason Crabb was the host for that night.  After we sang, Jason asked Mike Bowling and me to sing "The Lighthouse" with him.  WOW!!!  I was so "star struck" that Kelly Bowling had to feed me the words.  That was a night I will never forget!  Another one of my heroes is Taranda Greene. This past August we had a CD premier concert and to our surprise Taranda was in the audience.  She came up at the end of the concert and sang "Stand By The River" with Kris and me.  I still have to pinch myself when I think about that.   I know I am still so young, and I'm truly thankful for every opportunity the Lord had given me, but, one day, I would love to sing at the Brooklyn Tabernacle and be on a Gaither Video. That's just a couple of my "big dreams." But I get to live a dream everyday I get to sing with my brothers and travel with my family."
RB: What advice do you have for other younger guys and girls that are in the industry or want to be in the industry?
KE: "Proverbs 3:5-6 is what I would tell them. "Trust in the Lord with all your heart and lean not on your own understanding; 6 in all your ways submit to him, and he will make your paths straight."   IT MUST ALL BE ABOUT JESUS!!!  The only way the Lord can guide you is if you make it all about HIM!  The Lord has given me a voice to sing and I hope to point many young people to the only One that can give us a reason to sing and a reason to live!"
RB: What are some things that you want people to know about you as a person that you feel they may not get because of the age, and the nature of you being the baby girl of four siblings?
KE: "I want them to see that I hope my singing points people to Christ.  I hope people will look past my young age, past my ability and see straight to my heart.  My heart has been taken over by Christ.  Before I was saved, it was just another church service or just another concert.  Now it's a lot more than that.  When I sing, I look in people's faces and wonder if they are saved or lost.  I wonder if I'm going to be the last voice they hear before they meet the Lord.  I pray something I say or sing will bless them enough that they will want to know the same Lord that I know, the One who changed everything about me."
RB: What is the Lord currently teaching you as you walk with Him? 
KE: "Over the past three months I have been fighting allergies and congestion.  It's been really hard on me vocally.  However, the Lord has been teaching me to be dependent on Him.  He is teaching me that it's ok if I miss the note.  If I give it all I have and lift up His Name, He is still honored by it.  Please don't get me wrong, I want to be the best I can be for Christ and that includes taking care of myself and my voice, however I'm learning that in my weakness He is made strong.  The times I feel as though I have done my worst, that's when God gets more Glory, and that is what it is all about."
That certainly is what it's all about. I am personally just so proud of Katie and the decision she made to follow Christ. Sometimes it is hard to see that even though you have lived in church your entire life and spend your time sharing the Gospel with others, there is still the need for a personal relationship with the Lord, Jesus Christ. Katie is such a testimony to others and is certainly taking advantage of the wonderful opportunities she is given to share the love of Christ to younger generations.
Editor's note: The Erwins have recently signed with StowTown Records and the Dominion Agency.
For more information on The Erwins: www.erwinministries.com
Facebook.com/theerwinfamily
Rebecca Little Burke writes for the SGM Radio website.
First published March 2014 on SGM Radio website. For current features, click on to http://www.sgmradio.com/
Tags:
Christian Music
,
Dominion Agency
,
gospel music
,
Jason Crabb
,
Katie Erwin
,
mike bowling
,
Rebecca Little Burke
,
sgm radio
,
SGM Radio website
,
southern gospel
,
StowTown Records
,
The Erwins
Posted in
artists
,
SGM Radio
|
Comments Off

on Katie Erwin Of The Erwins
Written by Staff on August 28, 2014 – 10:15 am -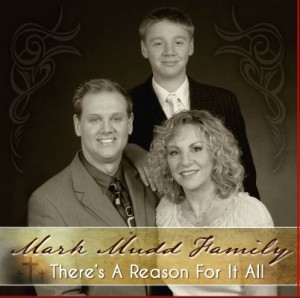 Family groups are part of the mainstay of Southern Gospel and joining the list of beloved artists such as The Speers, The Rambos and The Hoppers, is The Mark Mudd Family from Kentucky. Mark Mudd, patriarch of the family and an artist with the names of The Crossmen and The Veterans Quartet on his resume, has recently begun a solo career. Now he is joined with his wife Rebecca, an accomplished instrumentalist and alto vocalist, and their 15-year-old son Jacob singing baritone and lead, to round out the traditional sounds of The Mark Mudd Family.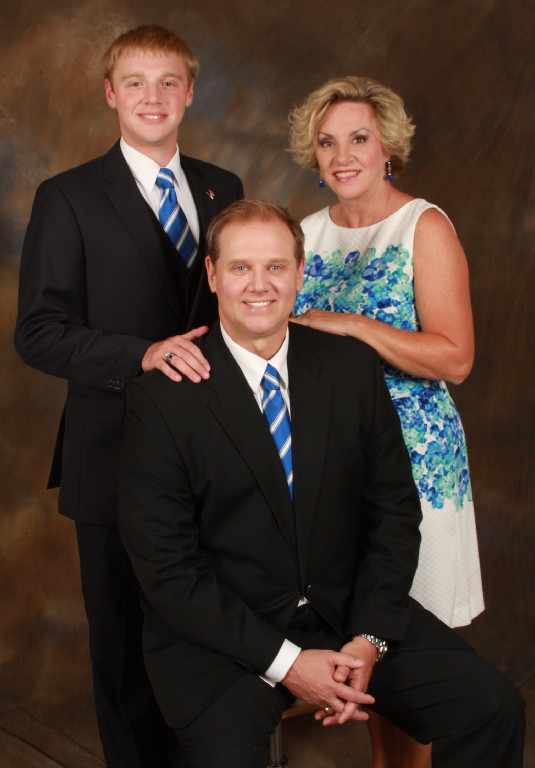 The Mark Mudd Family's debut CD is entitled There's A Reason For It All, which includes older favorites such as "Then Came The Morning," "Steppin' On The Clouds" and "I Love To Call." One cut featured on the group's website is "Peace Be Still," which highlights the smooth, seasoned vocals of Mark and introduces Jacob, capably taking the lead partway through the song. Also on the website is: "When God's Chariot Comes" a joyful number which reminds this writer of The Happy Goodman Family's style.
SGMRadio is happy to put our Spotlight Special on this new ministry and to introduce you to the members of The Mark Mudd Family.
SGMRadio: How and when did you begin singing Gospel Music?
Mark Mudd: I joined my dad's quartet at 16 years old. I started out singing some baritone, playing bass guitar and running sound. I wound up singing bass full-time starting when I was the age of 19. We were a regional group that enjoyed quite a bit of radio success with ten consecutive top 80 songs, including one that I wrote. I sang with that group for 17 years until health considerations forced Dad to retire from singing. The decision was made to disband the group. I immediately joined a quartet called The Crossmen from Morgantown, Kentucky, where I stayed for 11 years as bass vocalist. I struggled for a while with the decision to go out on my own as a soloist. In the fall of last year I officially resigned my position from the Crossmen and have been pursuing a solo career with my family joining me for as many concerts throughout the year as possible.
Jacob Mudd: My first public appearance was on a large river boat called the Belle of Louisville with my grandfather's group at the age of three. I was a hit! I'm not real sure it was because of my singing though! Singing with Dad and Mom is really my first singing endeavor.
Becky Mudd: While I've been singing in church all my life and along with the Statesmen at home and The Travelers on the road as a child, my official foray into gospel music has only just begun.
SGMRadio: Why do you sing Gospel music?
Mark: This is a question I have asked myself many times!  The answer that always comes back to me is that I want to use the gifts that God has given me to tell everyone about Jesus Christ and His saving and healing power.
Jacob: Because it is a wonderful opportunity to minister to others.
Becky: I wish to support Mark in his call to gospel music and to encourage my son's interest and talent, but even more so I want our truly happy family to lift up others, being the salt and light Jesus called all His followers to be.
SGMRadio: What is the goal of your ministry for this coming year?
Mark: We want to be as busy as God wants us to be.  I plan to embark upon a full-time solo ministry very soon with the family singing with me at every opportunity.
SGMRadio: Who are some of your musical influences or heroes?
Jacob: My grandfathers, Larry Mudd and Roger Flener.
Mark: I would say Dad, Big Chief, George Younce, and Jake Hess.
Becky–The Statesmen Quartet and my father's quartet, The Travelers, were my heaviest influences. Singing from a wide variety of musical genres with my family and at church, where we have always enjoyed a strong musical heritage, allowed me to blend in with my naturally contralto voice at a very early age.
SGMRadio: Who are some of your spiritual influences?  
The Family: Pastors and Sunday School teachers at Aberdeen Baptist Church and our parents and grandparents, along with two uncles, who were called to preach at young ages and spent their lives demonstrating the Gospel, encouraging and lifting up the down-trodden.
SGMRadio: What is the best advice you have been given for your ministry? Who said it? 
Mark: Never borrow money to further your ministry because it puts you in a position where you are pressured to sing a certain amount to meet all of your financial obligations. Who said it? The Holy Spirit.
Becky: Both my father and father-in-law have much advice about properly working the microphone, and my dear friend Dr. Sherri Phelps VanUden who is a Julliard School Graduate has coached me vocally. But I've grown up with so many good role models that I can't really pinpoint most of what I try to consider when I sing.
Jacob: No matter what, just sing!
SGMRadio: What is the greatest challenge for your ministry? 
Mark: For me the greatest challenge is to stay fit to minister. What I mean by that is to not only be spiritually, mentally and vocally ready, but physically as well.  We all pray and read the Word together daily, work out physically and practice together frequently to strive to be the best that we can be in order to keep ministering at the highest level.  We want to do our very best at presenting Christ through song.
Jacob: Working with Dad!
Becky: High notes!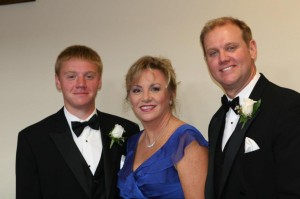 SGMRadio: What is the greatest joy in your ministry?
Mark: Singing the greatest music in the world on stages across the country with the two most important people in the world to me.
Becky: Feeling the message move me and seeing it transform Mark and Jacob and our family and those who attend our concerts.
Jacob: I love singing on stage!
SGMRadio: Mark, how do you balance your church duties with a singing ministry as well?
Mark: For my solo ministry, I try to only book a maximum of three weeks a month so as to allow time at my home church, Aberdeen Baptist. I'm ordained as a deacon there and love to serve. We have made a special commitment however concerning Jacob and Becky. I remember when I was a teenager and I learned that the McKameys made it a point to be at their home church on Sunday morning no matter where they were booked on Saturday or Sunday nights. I have long respected that decision and we feel as a family that Becky and Jacob need to serve at home each and every Sunday morning. Becky is a talented organist and Sunday School teacher and Jacob is very active in our youth group.
SGMRadio: How do you do everything and still manage to have quality family time?  
Mark: Well it has been difficult. As of this writing, Becky and I both have full-time jobs. However, I've spent my working career as a Civil Engineer and always sang on the side. I plan to make a change this year toward full-time solo and family ministry. Becky is a full-time schoolteacher with one more year to go until retirement. Jacob will soon be 16 and wants to be a lawyer. So we plan to focus on his education while ministering. My solo ministry is ready to go anywhere, anytime.
SGMRadio: Becky, how do you balance being a mom, a singer and a Deacon's wife along with everything else that you do? What do you consider the most important thing that you do?  
Becky: I keep three different calendars up to date, with alarms set on my phone for each next event. Otherwise, teaching public school seventh-graders world history, leading youth and teaching Sunday School, singing, and still making sure to tend to the needs of myself and my son, husband, parents, grandfather, etc. would be immediately overwhelming. But with the help of the Holy Spirit, it all comes together.  I never want to become someone who can't enjoy the moments in the abundant life Jesus sacrificed to give us.
SGMRadio: Jacob, what do you like most about singing with your family? 
Jacob: It allows me to experience the road with them.
SGMRadio: What is the least fun part? 
Jacob: Practicing.
SGMRadio: Do you hope to have a career in Southern Gospel? 
Jacob: No, my goal is to be an attorney who sings Gospel Music!
SGMRadio: How are you planning for this? 
Jacob: Studying hard and practicing!
SGMRadio: Can you give me a twitter-sized message that you would like all of your audience to hear?
Becky: I've got the Lord, and that's enough, that's enough, that's enough!
Jacob: We shall see Jesus just as He is!
Mark: I've been singing Gospel Music for 28 years and I'm loving every minute of it, well, er, uh, maybe not every minute!
Our special thanks to the Mark Mudd Family for opening up their lives and hearts to us in this Spotlight Special. We hope you've enjoyed getting to know this family and trust that you will visit their website to hear their music and check their schedule. Be sure to go out to hear them when they are in concert near you.
For more information about Mark Mudd and The Mark Mudd Family, visit:
Facebook: https://www.facebook.com/markmuddsings
Twitter: @markmudd
Questions, comments, or know of a ministry you'd like to shine the SGMRadio Spotlight on? Email me at sgmradio.lorrainewalker@gmail.com
First published in April 2013 by SGM Radio. For current features visit http://www.sgmradio.com/
Tags:
Christian artists
,
gospel music
,
Jacob Mudd
,
Lorraine Walker
,
Mark Mudd
,
Mark Mudd Family
,
Rebecca Mudd
,
sgm radio
,
SGM Radio website
,
southern gospel
Posted in
artists
,
SGM Radio
|
Comments Off

on The Mark Mudd Family
Written by Staff on June 27, 2014 – 11:25 am -
Often our Spotlight series has focused on artists whose names have yet to become well known. However, Jordan's Bridge is a quartet that contains two gentlemen who were both part of the Singing Americans and whose names are familiar to fans of '80's and '90's Gospel music. Phil Barker and Joe Lane have been friends for many years and have now come together to form a traditional group with strong harmonies and familiar songs that will have audiences tapping their feet and clapping along. SGM Radio recently caught up with Joe Lane so we could turn our Spotlight on Jordan's Bridge.
"I've had starting a new group on my heart for years," says Joe Lane. "I wanted something new and different but never could find the time to follow through. Then one day while I was on the road with the Dove Brothers I decided it was time. I called Phil Barker and asked him if he wanted to sing with me, if I could find more people. He didn't hesitate, just said, "let's do it." Keep in mind that just about everybody and their brother had asked him and he turned them down. I am really honored that he told me yes."
"I met Rick while I was with the Dove Brothers and I talked to him and he said yes. I needed one more so I told my little brother that he had to sing and play bass with me. Jamey helped us get rolling but he couldn't really do that much, so he told us that he would travel until we found someone. Phil called Kirk Henry and he has been with us for about nine months now and is doing a stellar job singing lead. The Lord has worked this deal out and I thank him for it."

Phil Barker is known for his tenor-singing days with the Harvesters and the Singing Americans in the 1980's. Joe Lane played the piano with the Anchormen and the Singing Americans in the 1980's and 90's, as well as more recently with the Dove Brothers. Baritone singer Rick Sheets has done a lot of promotion of Gospel music as well as running his own studio. Kirk Henry sang with a group called Adoration in the past and, according to Lane, is a singer with 'a lot of heart'. Lane says, "I just appreciate their commitment to doing this and most of all their stand for Christ."
Jordan's Bridge's debut, self-titled CD, contains many well-loved Gospel tunes. Lane says, "'Sheltered In The Arms of God' is my favorite song from the CD, because I know that since Jesus saved me, He has been with me through everything, every problem. He has had my back the whole way." Knowing that Jesus 'has his back' is especially important when starting a new music ministry. Lane says, "The challenges are getting the dates not too far away apart from one day to the next and also, making sure we make smart financial decisions. Leave me out of that last part," he laughs. "What is the greatest blessing? That people have come to know Jesus as their Lord and Savior. I told the men that my desire for this group was people being saved and they are all with me on that one."
As a band touring the country and singing Southern Gospel, members and managers can wonder at times if the sacrifices outweigh the rewards. Lane says, "As long as we have the support of our wives and kids, it's worth traveling for sure. There are a lot of sacrifices to do this and the rewards are the lost that get saved."
Jordan's Bridge members are committed to their calling and their desire is to continue to sing Gospel music regardless of what others are doing or what the sacrifices may be. They would even like to see their ministry expand. Barker says, "I would like to be able to quit my job and travel full-time again. I would like to sing anywhere we are wanted." His future bucket list is even more expansive: "I would like to have something nice for us to travel in and to sing at the National Quartet Convention."
Sheets personal bucket list is similar to Barker's. "I'd love to be able to sing to large crowds and see the lost come to know Christ. My fantasy venues would include the National Quartet Convention Main Stage and also to sing with the Gaither Homecoming."
Kirk Henry has many things on his bucket list, some for the group and some on a more personal level. He says he would love to live debt free, something many of us would like. Henry continues, "I am constantly amazed at Creation. I want to visit the Grand Canyon, the giant sequoias in California, and Hawaii to see an erupting volcano." Regarding his involvement in Jordan's Bridge, Henry says, "I have been involved in gospel music in one form or other for most of my life, so although it may be hard for some to believe, I really don't have a fantasy venue. If I were to have a fantasy, it would be to have so much demand for the group, that we could not possibly work in all the great places we were asked to go."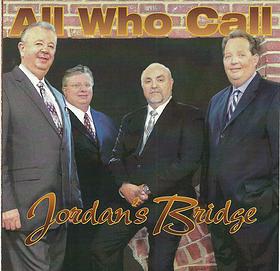 Exciting things are beginning to happen to this group of men faithful to the call of God. They have recently worked out a deal with Mansion Entertainment and will be signing with Bill Traylor this month. The tracks are cut on a new album and the vocals will soon be recorded. "I'm so excited," says Lane. "This is what we've been praying for. I know Bill. He's a man of his word. We worked together when I was with the Singing Americans back in the '80's. He is wonderful to work with. I can't wait to get the CD finished!"
Jordan's Bridge is working hard on their new material and the group is looking forward to a busy schedule in 2014. To keep their ministry strong both individually and as a group, the men say that prayer is vitally important. Rick Sheets says, "We try to always pray together before each concert and we keep in touch with each other almost every day so we can encourage each other in God's way." Sheets says that on a personal level he tries to remain diligent about fasting, praying and reading the Word.
Henry agrees with Sheets about the need for prayer and encouragement. "Obviously there are times we pray together prior to services or concerts, but we also love each other enough to share things that are going on in our personal lives. I don't believe any of the guys have a problem coming to another member and saying, "I have this going on…", or "would you pray about …" because we have all done it at one time or other." Barker remarks, "I try to pray for each member of Jordan's Bridge every day and when we are together I try to tell each member that I love them." As well, Barker adds that daily prayer and scripture reading is important.
Kirk Henry is a little more high-tech in his daily devotional approach. "I have the Bible Application on my phone which allows me to import devotions and studies, and it sends me reminders each day just to make sure I don't allow myself to get too busy. The current plan I am using is a yearlong plan called "A Passion to Serve."
Jordan's Bridge members do indeed have a 'passion to serve' as do their families, who are involved with this musical ministry. Rick Sheets says his family is very supportive of his involvement with the group and his wife keeps his home in operation while he is on the road. "My wife goes with us as much as possible, but she is always available to do anything we need her to do. My children even help us by advertising on social media!"
Another family man, Phil Barker says that his family is very important to him and they are very involved in Jordan's Bridge ministry. "When you have family behind you, it makes traveling easier because you know they are supporting you with prayer and love.
Kirk Henry says his family is not only supportive of his ministry with Jordan's Bridge but also involved in local downtown ministry as well. "When we are not on the road I attend church with my family at Mountain Grove in Granite Falls, North Carolina," says Henry. "My family fellowships and participates with one of the small groups from our church, and have volunteered to work with the food pantry at our church, which normally helps a couple of hundred families in need twice a month."
The men of Jordan's Bridge definitely see the group as their way to reach hearts that need to find Jesus. Barker says, "I sing Christian music because I believe it is the only music on earth that can change a life and make a person see their need for Christ." Sheets adds, "I sing Gospel Music to allow God to use me in whatever way He sees fit, to be a blessing to His children and to see the lost become saved. And as Phil always says, 'To tell you that Jesus loves you and wants to live in your heart.'"
Joe Lane says, "I sing and play Christian music because this has been my calling for one thing. I grew up listening to this music. My parents must have had over 1000 LPs and one song I remember that was played a bunch, was "Jesus Is Coming Soon," along with "When I Walk in Streets of Gold," by the Inspirations. I started playing piano at four years old. God plainly spoke to me at that age. He worked through me and until my Father led me to Christ on March 31st, 1975, I didn't realize really what it was all about. I knew the music was different and made me happy, but I finally realized what it meant, when God saved me."
"Gospel music inspires me and picks me up everytime I'm down," Lane shares. "I went 17 years and didn't play for anyone full-time but did fill in for a few groups. Oh, how I missed it. In November 2002, I had an accident that could have shut my piano playing down, but God had other plans and healed my right hand that was badly broken. I knew if I got another chance at playing that I would be all over it."
"In September of 2011, McCray Dove called needing someone and I packed my bags and jumped on that bus. I'm thankful he did give this old guy a call. It got me back in touch with the best music in the world. I had a desire to start a group of my own. God gave me that desire and as long as I play His music for His glory then He will take care of the rest," states Lane.
Kirk Henry sums everything up with his comment, "Other types of music may provide momentary enjoyment, but gospel music is the only music I have ever been drawn to sing because it has a message that tells of a Savior and changed lives!"
For more information on Jordan's Bridge, click on to http://www.jordansbridge.com/
See them on Facebook at https://www.facebook.com/sgJordansBridge
First Published by SGM Radio in December 2013. Written by Lorraine Walker.
For more artist features on SGM Radio website visit http://www.sgmradio.com/
Tags:
Joe Lane
,
Jordan's Bridge
,
Kirk Henry
,
Lorraine Walker
,
Phil Barker
,
Rick Sheets
,
sgm radio
,
SGM Radio website
,
southern gospel
Posted in
SGM Radio
|
Comments Off

on Spotlight on Jordan's Bridge
Written by Staff on June 12, 2014 – 8:53 am -
Young Artist Spotlight
By Rebecca Little Burke
Some people come into your life for a short season. Others come into your life and take up residence. You know the kind…they become your lifelong friends. This month's Young Artist Spotlight happens to be one of those lifelong friends of mine. In 2006 my path crossed with a young man in college at Campbell University.   Little did I know that he and his siblings would become some of my dearest friends. Honestly, a much better description would be 'family'.   In my opinion, he is one of the finest young men in our industry. His walk matches his talk, and at the age of 27 he gives himself tirelessly for the cause of Christ. I am so excited to introduce to you all the lead singer of The Taylors, Mr. Jonathan Taylor.
RLB: Tell us a little about you and your family. How did you get started in Southern Gospel music?
JT: I grew up as a preacher's kid in a small country church in North Carolina. I came from a large family of four brothers and two sisters, so there was never a dull moment growing up!   I come from a strong Christian heritage and I honestly don't remember a time when I didn't love the Lord. I remember giving my heart to Christ at VBS when I was seven years old and it's the best decision I ever made.
Mom has always led the music at our church and had us singing in her choir since we were old enough to start talking. I sang just about every Sunday at church. When someone suggested I attend the Steve Hurst School of Music in Nashville, I jumped on the opportunity. That was nine years ago and I have been hooked on Gospel Music since! I went back home and talked my younger siblings into starting a quartet, and the rest is history.
RLB: When you're not out on the road, where can we find you?
JT: When I'm not on the road, you can find me in the great outdoors. I love fishing, kayaking, hiking, and camping. I also love to travel and see new places. Every year I make plans to visit a different country. God created such a beautiful world, and I'd like to see as much of it as I can!
RLB: Since I know you are quite the traveler, tell everyone about your trips. What has been your favorite one?
JT: My favorite trip has been to Alaska. My family went three years ago, and there is so much to see there. We drive all over the state and saw Denali National Park, glaciers, and a lot of other cool things.   My favorite thing about the trip was going salmon fishing. The river was beautiful, and we caught a ton of fish. After we got off the boat, we went straight back to the cabin to grill our catch. It was the best salmon I've ever had!
RLB: Many of our readers may remember the earthquake and tsunami that hit Japan in 2011. What they may not know is that you and your sisters were visiting Japan when it hit. Tell us about that experience.
JT: My two sisters and I found ourselves in Japan three years ago when the tsunami and earthquake devastated the northern part of the country. We had planned to visit that area close to earthquake, but God changed our plans at the last minute. Instead, we traveled in the opposite direction. We were on Mount Fuji when the earthquake hit. We felt the ground move, and buses began to sway back and forth in the parking lot where we had stopped. It took us 14 hours to get back to the city, and our parents had no idea if we were dead our alive. We finally made contact and we had an emotional reunion on the phone.
When we finally got through to the airport, we were amazed that there were only three seats left on the only flight back to the US.   God orchestrated it all in a way that only He could. He sent us help through strangers who took us all the way to the airport and gave us their spots in the long lines so that we wouldn't miss our flight. God heard the cries of His children and took care of us, and my faith was strongly impacted on that day in 2011.
RLB: What are some of your goals in the coming years?
JT: Ministry-wise, our goal has always been to see people come to know Christ at our concerts. I suppose that my biggest goal for the coming years is that God would open doors for us to minister in places that would have the greatest impact on The Kingdom. Sure, it's nice to sing in churches with large crowds, but I'm not just talking about numbers. I want to see lives changed, including my own. Sometimes that means going places that are out of our comfort zone, which leads me to my personal goal: to continue to trust God wherever he may take us.
RLB: Who are some of the people you look up to in our industry? Why?
JT: Because we started traveling and singing at such a young age, I value the advice of people who have spent their entire lives in the industry. First on the list would be Mike Wheeler from Kankakee, IL. Mike and his family have promoted concerts for over 26 years and he has been gracious enough to promote our family over the last few years. Tracy Stuffle and Jeff Easter have also been encouragers of our ministry. Over the years, those two guys have given some great advice!
RLB: What advice do you have for other young people in the SG industry or aspiring to be in it?
JT: My advice to younger singers in our industry would be to avoid comparing your ministry to the ministries of other singers and groups.   If God has called you to sing, just sing. Don't worry about trying to measure up to the standards of this industry, because God's standards are the only thing that matter. He wants your best, but that doesn't mean you will always be the best. God has humbled me so many times over the last eight years when He has moved in services where I thought I did my worst.   God loves a willing heart, and He tells us that in our weakness, He is made strong. Don't get discouraged when you see other singers on bigger platforms. God has ordained you to share your gift with the audience that He has provided.   Don't forget that He has a plan, and He knows what's best.
RLB: What is the Lord currently teaching you?
JT: I know this seems strange, but the Lord is teaching me to have more confidence. I'm a type-A perfectionist, and I have always been driven to do my best. The motivation to try to be perfect is unrealistic most of the time, and God has been teaching me to stop worrying about it so much. God doesn't need me to hit every note, and He doesn't need me to always be the best emcee…He only needs me to make myself available for His purpose. I'm learning that if I trust Him completely, He can do great things through me even when I feel like I haven't measured up.
Fortunately the Lord uses us in spite of us. We will never see perfection on this side of Heaven, but somehow through His mercy and grace, He uses imperfect people to accomplish His perfect plan! What a good God He is! Thank you Jonathan for sharing your heart and ministry with us!
For more information about the ministry of The Taylors, visit http://www.thetaylorsmusic.com/home.
Facebook: https://www.facebook.com/thetaylorsmusic
Twitter: @thetaylorsmusic
Written by Rebecca Little Burke. First published May 2014 by SGM Radio Website
For current features on SGM Radio website, visit http://www.sgmradio.com/
Photos courtesy of Jonathan Taylor
Tags:
Christian music artist
,
gospel music
,
Jonathan Taylor
,
Rebecca Little Burke
,
sgm radio
,
SGM Radio website
,
The Taylors
Posted in
SGM Radio
|
Comments Off

on Jonathan Taylor of The Taylors
Written by Staff on March 27, 2014 – 12:36 pm -
Artist Miles Pike has many friends in the Christian music industry and shares his "Artist to Artist" interviews on SGM Radio website  http://www.sgmradio.com/  . In this feature, Miles talks to soloist Mark Bishop.
Over my years of road ministry I've worked with many popular artists and not very many have struck me as just good ole folks. Being a country boy myself, I love being able to sit down and talk with fellow singers about the Lord, music, hobbies, and just feel at home with them, like they are a long lost relative. Mark Bishop is one of those types of people. To know him is to love him and his sincerity shines out in his music, his concerts, and his Christian life toward others. 
Mark is a longtime fixture in Southern Gospel music and one of the most successful. I could list many accolades that the fans and industry have bestowed upon him through his years with The Bishops and now as a soloist, but you can go to his website and read his bio about that. I want you to have a minute to get to know the man behind the mic. I was honored to have a few minutes to have an interview with him recently and you can listen in below…
Miles: I am a big fan of your music and songwriting, but like many of those familiar with the Southern Gospel field, I first knew you with your family trio, The Bishops. I spent many an evening as a teenager sitting on the front row when the Bishops would come to town. Let us know how the family is doing and if you get together to sing occasionally.
Mark: Thanks Miles for the compliment. I'm glad that you enjoyed our music. We had a lot of fun when the group was out traveling; of course it was a lot of work too and many, many days away from our families. These days, my dad is pastoring a little country church here in east-central Kentucky and that's where my family goes. Mostly my wife and daughters go because I am usually out singing somewhere. My brother Kenny works in the state capitol, involved in politics. He has always enjoyed that atmosphere. After the group disbanded in 2001, I kept our three-day festival in Berea, KY going and for a few years we would get together and sing for that, but we haven't sung together now for a few years. Everyone has just gone their own direction.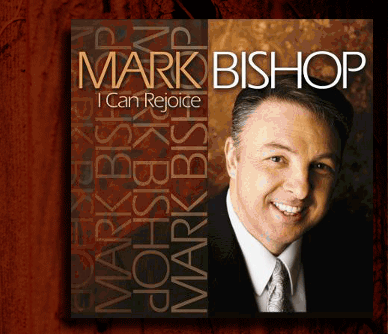 Miles: I'm sure you've written hundreds of songs since you began your musical journey. What are three of your favorites and why? And what song do you wish you would have written?

Mark: That's always a tough one because I like them all depending on the mood that life and circumstances have put me in. A song to me is really just a snapshot of what the songwriter was experiencing at that moment of their life. But it's true that some songs seem to become more timeless. Favorites? I guess I have always enjoyed singing "You Can't Ask Too Much of My God" because it is such a wonderful realization that He is literally bigger than any problem I will ever have. It has a catchy tune and I felt as a songwriter that the first verse in that song was very clever and worked well as a hook to get you into the rest of the song.
I also enjoy singing "Can I Pray For You" just because I still have so many people come up and request it, saying that it had truly ministered to them in a time when they needed to be encouraged. What more could you ask of a song than that? Another song that I enjoy singing was from that same album. It is called "I Got Here As Fast As I Could" and it tells the story of a person's entire lifetime in just a few short minutes. Yet still it somehow seems to convey the ups and downs of a life well lived and experienced. It has a certain amount of melancholy but a happy ending that promises us a wonderful reunion someday with the ones that we love. I guess every song has a story, but these are three that still resonate with my audiences today.
Miles: Obviously it is God that blesses us as we work for Him, but what do you consider your most noteworthy accomplishment in the time you've been on the road?

Mark: This will probably sound like I am trying to be clever or something, but I honestly have never focused on accomplishment in my music career, to the degree that I might have had more number one songs or more accolades if I had only been more ambitious. That's not to say that the Lord hasn't blessed me with a lot of things; by myself and with the group, I have had a lot of wonderful things happen in my career. But that was the Lord. It certainly wasn't me. Maybe this is the introspective songwriter dude coming out, but when I think about myself at the end of this journey and I think about what were the important things, my answer will be: "Was I a good husband to my wife and was I a good dad to my daughters? Did I shower them with love and attention at every opportunity? Did I make them feel good about themselves?" Well, honestly, I'd take that over whatever my songs might do after I am gone. My love for my family runs achingly deep.
Miles: What are some interests or hobbies that you have that may be a surprise to the fans of your music?

Mark: Well, I don't know if it would surprise anyone or not, but I love sports. I am a Kentucky basketball fan (of course) and a Cincinnati Reds fan. We love going and watching games when we can. It's a relaxing evening when we are at the ballpark. My daughters have always played fast pitch softball so we spend a lot of evenings at the ballpark watching them. When I am home, I serve as the announcer at the high school home games. I love to hunt and fish when I have the time. I love to work in the yard, believe it or not, doing landscaping and getting my hands dirty. I guess I got that from my dad.
Miles: What do you think about when you are singing? What is a Scripture verse that has helped mold your thoughts and actions toward an audience and toward what you do as a minister?

Mark: Well, I try to be in the moment when I am singing so I just totally immerse myself in the lyrics and the melody. The lyrics most of all because as anyone who has seen me can attest, I am really up there just telling stories. It just so happens that I am telling them with a song. As far as scriptures go, they are as unique and specialized as songs so that really depends upon the situation. If I feel like I am facing an uphill battle, I might think of Philippians 4:13… or there have been times when Corinthians 4:16 through 18 have given me comfort. I really find myself enamored with all that the Apostle Paul had to say to the church. It's some of my favorite reading in the Bible.
Miles: What else is going on in your ministry that you would like to share with the readers?

Mark: Of course I am always writing songs and I am already working on new material for my next album, though we don't have a date set for its release. My current album I Can Rejoice is doing well and praise the Lord that the radio stations are playing the songs. I am excited about a few upcoming concerts that I think folks will really enjoy. At the end of June, I will be joining some of my songwriter friends and peers, including Phil Cross, Gerald Crabb and Squire Parsons, for a special Song of A Lifetime concert in northern Georgia. That is a concert that folks won't want to miss and will be worth the drive from about anywhere. Folks can learn about that at my website or at our Facebook page. Just search for Mark Bishop Music and you'll find us. We are also looking forward to next year's Singing at Sea cruise. Come join us for that. If folks would like to keep up with our music ministry, they can subscribe for free to our email newsletter that comes out about once a month. They can do that on the main page of our website.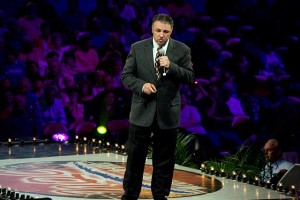 Miles: Give me a Twitter sized thought that you would like the readers to take to heart.

Mark: I don't tweet or twitter but by that I guess you mean something succinct? I'll just say, "Be true to your heart and your beliefs, don't sell yourself short. You're stronger than you think."
Be sure to visit Mark's website at www.MarkBishopMusic.com and read more about him and see where he'll be in concert near you! You won't regret taking an evening to go sit and listen to what he has to offer.
Thanks for reading and if you would like to suggest someone to me for a future interview, email me at miles@milespikemusic.com.
For more "Artist to Artist" editions as well as other artist features and devotionals, click on to http://www.sgmradio.com/
Tags:
Christian Music
,
gospel music
,
March 2014
,
Mark Bishop
,
Miles Pike
,
SGM Radio website
,
southern gospel
Posted in
artists
|
Comments Off

on Artist to Artist: Mark Bishop and Miles Pike
Written by Staff on March 11, 2014 – 1:57 pm -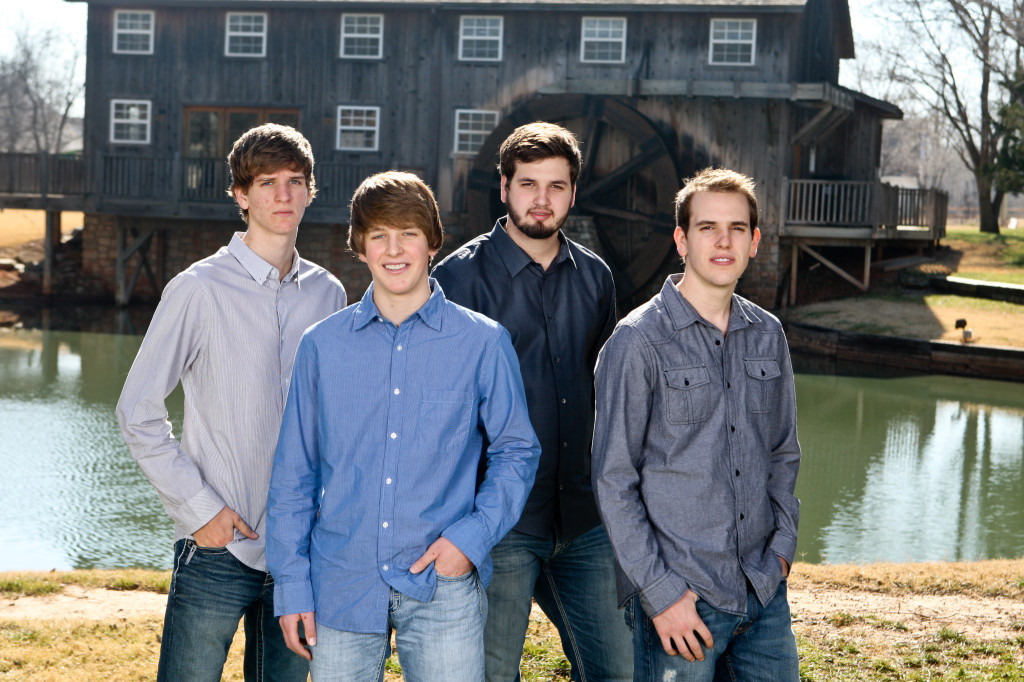 If you like Bluegrass, you have to hear The Gaskills. Four brothers from Oklahoma pick their instruments like seasoned professionals twice their age. Mom and Dad Gaskill look after travel and booking arrangements. Little sister Andrea is waiting in the wings for her chance to sing backup. But James, Peter, Timothy and Joshua currently front the group and will pick and play their way into your heart, even if you aren't a Bluegrass lover.
The Gaskills originally traveled with all eight children, back in 2004, with parents Bob and Brenda looking after their schooling offstage and their real-life experiences onstage. Then Christy, John and Shelley left the road. Today's Gaskill sound is tight and sweet with James, 22, playing the mandolin and singing lead and harmony; Peter, 20, playing banjo and guitar and singing lead/baritone; Timothy, 17, playing guitar and dobro and singing lead; and Joshua, 15, playing 'double' bass and singing tenor. Their most recent recording is Some Sweet Day, and as they play across the country they find that many of their songs touch their listeners the way only Gospel Bluegrass can pluck heartstrings.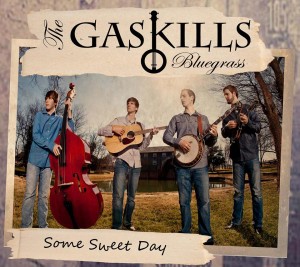 These talented gentlemen not only perform all their own instrumentation and arrangements on their recordings, they also write many of the songs they perform. On Some Sweet Day, Timothy and Peter Gaskill wrote the "Battle of Amalek", "Live Forever More" and "Some Sweet Day." "Grassride" is an instrumental written by Peter. Three of these songs are sampled and available for listening on their website, listed below.
James Gaskill says his favorite song to perform is "Gone Away." "It's a song we played when we were very young and won the International Bluegrass Festival Competition in Guthrie, Oklahoma," says James. "We pulled this song out again at Mom's request. This song has a great grove and speaks to the audience of their position in Christ. The lyrics are: "Gone away, gone away, all the troubles in my soul are gone away. I was lost out in the night, but Praise God I saw the light, all the troubles in my soul are gone away."1 This makes everyone get the right perspective on their troubles and gets them rejoicing in who they are in Christ."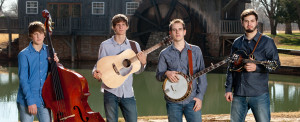 Peter enjoys performing the old Gospel standard, "I Know Who Holds Tomorrow." "This is a really touching song," Peter shares. "I can see it really reaches the people and speaks to their hearts. Our arrangement and instrumentation of the song is very unique, making it a blessing to all."
"Daybreak in Dixie" is Timothy's favorite, as he says the song "…is an exciting fast paced instrumental which really gets the crowd smiling and laughing. Read more »
Tags:
bluegrass
,
Gospel
,
music
,
Oklahoma
,
SGM Radio website
,
The Gaskills
Posted in
artists
|
Comments Off

on Spotlight On The Gaskills
Written by Staff on February 27, 2014 – 10:40 am -
By Philip Foster 
Since Jesus came and found me, and put His arms around me and all my binding fetters took away, although I've loved Him dearly and trusted Him sincerely, I've never loved Him better than today (1)
Those lyrics are from a song written by Henry Slaughter. There are certain songs, which seem to attach themselves to your very spirit. "I've Never Loved Him Better" is such a song.  Henry and Hazel sing this song on one of the Gaither videos.  The video can be found on YouTube, listed below.
Henry Slaughter has received five Dove awards as a result of his piano playing, his singing and songwriting, arranging and as a publisher. For over 50 years now, Henry and his wife Hazel have traveled over 65,000 miles each year, ministering the Gospel through music. Like all of us, Henry has his musical heroes; Lee Roy Abernathy, Frank Stamps, Vep Ellis, James Blackwood, Audrey Meier and Albert Brumley, just to name a few.
Henry and his wife Hazel live in Tennessee. They have three children, David, Mike and Amanda. For several decades now, Henry has been recognized as one of Gospel music's premier keyboard artists. Henry has written columns for MyBestYears.com and continues to do so. His column I Remember is recognized internationally and features memories of all the artists and people he has met over the decades.
In 2006, Henry was inducted into the Southern Gospel Music Association's Hall of Fame(2). Among his many accomplishments, his songwriting contributions include such gospel classics such as "Lonely Mile", "What a Precious Friend is He", "If the Lord Wasn't Walking By My Side" and many more.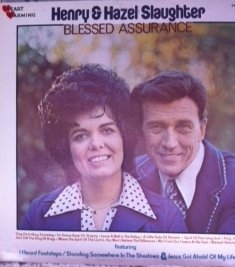 Henry knew he wanted to serve Christ through music at a very young age. After finding out that information, I had the great pleasure of contacting Henry Slaughter. I asked him how he got started in his ministry. Slaughter said, "I began my gospel music career with the Stamps Ozark Quartet, in Siloam Springs Arkansas. In January 1947, I began as their baritone singer and in six months became the piano player. I stayed with them until 1952."
"I left to be a singer and piano player for an evangelist," Slaughter continued. "In six months, I met Hazel in church and in another six months, we were married. I went back to the Ozark Quartet in Texas for a couple of years and in the meantime, Hazel and I sang in church. We soon discovered an acceptance of our music but it did not develop beyond the church stage, until I met the Weatherfords in Akron Ohio at the Cathedral of Tomorrow. It was there where I joined them as their pianist. After three years, I became the music director at the Cathedral of Tomorrow."
The Cathedral of Tomorrow was a great place for Slaughter and his wife to continue their musical growth. "Hazel and I enjoyed success as the musical staff on Television and it was also here that we recorded our first two records. These records found great acceptance in Ohio, Pennsylvania and Michigan, as well as in Ontario, Canada. In 1963, I left there to join the Imperials, where I remained for three years."
"After that, it was Hazel and me," Slaughter shared. "We made ourselves available and followed the Lord as our booking agent. I did some part time work for a church in Nashville and also worked as a keyboardist in a recording studio, also in Nashville. Then, the opportunity presented itself to be part of the Bill Gaither Trio concerts across America and Canada. We did that for about seven years and enjoyed wonderful acceptance."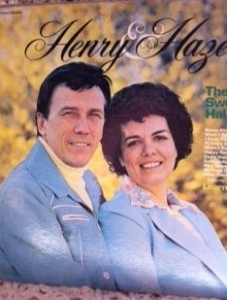 "After that experience I continued as a recording studio session player in Nashville and produced Gospel records in my own recording studio, and we continued traveling as Henry and Hazel. I sold the recording studio in 1990 and we retired from the road to do the new thing as Lord led. Gradually the roadwork ended and we found ourselves in the new life for the past 20 years in semi-retirement."
Even though they have slowed down, the Slaughters stay busy with many time commitments. "We remain on call to fill in here and there as needed; as worship leaders, Bible study groups and a weekly radio program for the City's Ministerial Alliance here in our home town, Ashland City (near Nashville.) We have been featured both as artists and writers on the Gaither Video Series for the past 20 years."
Henry and Hazel Slaughter have been blessed to touch the lives of many during their careers. Henry noted "Thanks to FaceBook, I keep up with friends and folks I have met and worked with and have been touched with our songs and music. We have lived and still live the good life that the Lord can only give. We are thankful to know the Lord has used our gifts of music to glorify and exalt and proclaim the Lord Jesus Christ." He concludes, "We enjoy the now, but are looking forward to the next assignment after this life is over and the new phase in heaven begins.
To God be the Glory! To Him we give all the praise and glory, now and forever more. Selah…. hooray and Hallelujah!"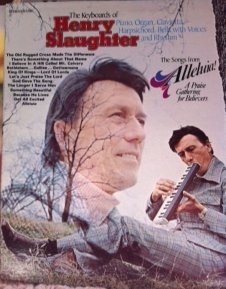 Henry's life story, chronicled in his 1980 autobiography, In Search of the Pearl of Great Price, is far more than a story about his international recognition, awards and showmanship. The book takes you back to his roots and details not only his career, but his spiritual pilgrimage and the relationships that made him the man he has become. Today, more than 30 years after it was published, the book can be found on Amazon.com. He also published a number of piano courses and songbooks throughout his career. (3)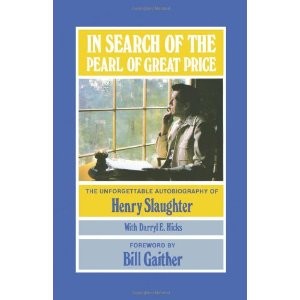 I have read In Search of the Pearl of Great Price, and I can tell you it is well worth the read.  I learned so much about Henry and Hazel Slaughter and the amazing career they both have had.  I encourage the reader to order this book.
Thanks to Henry Slaughter for a wonderful interview and for  sharing his life with our readers.
Find Henry and Hazel Slaughter on the web: https://www.facebook.com/henry.slaughter
http://www.youtube.com/watch?v=dwBHPnUUkSk
http://www.youtube.com/watch?v=sRUc0NSKU6o
Written by Philip Foster
First published June 2013 on SGM Radio website. For current features go to http://www.sgmradio.com/
(1) I've Never Loved Him Better Than Today-Henry Slaughter/James Rowe © 1965 Harvest Time Publishers (Admin. by Gaither Copyright Management)
(2) Wikipedia
(3) Wikepedia
Tags:
Christian Music
,
gospel music
,
Hazel Slaughter
,
Henry Slaughter
,
June 2013
,
SGM Radio website
,
southern gospel
Posted in
special feature
|
Comments Off

on Henry and Hazel Slaughter
Written by Staff on February 13, 2014 – 1:48 pm -
February is all about love and we at SGMRadio asked a few couples to tell us their love story. They were happy to oblige! Read all about how these couples are living out their happily- ever- after. Happy Valentine's Day!
Jonathan and Sandra Wilburn
Jonathan grew up in Southern Gospel, singing with his family The Wilburns and then with Gold City Quartet. Jonathan currently sings with his son Jordan in Wilburn And Wilburn. http://www.wilburn2.com/
This is Jonathan's story:
I met my wife Sandra in high school. I played football and she played basketball. I met her one day when one of my best friends, Chris Carter, asked me to talk to this pretty girl and get her phone number. Well, one day while in class, it happened! Chris jumped up and pointed out the window that was facing the gym. He said, "That is her, go talk to her and get her number for me." I said, "No problem." She came down the hall toward our class and I looked her in the eyes for the first time. I got lost in her big brown eyes. I told her Chris wanted her number and she began to write it down. When she was finished, I had made my mind up. I said thanks, stuck that number in my pocket and went back inside. Chris asked, "Did ya get it?" I said "Nope, she wouldn't let me have it!" I called her that night and rest is history. On March 7, 2013 it will be 27 years that we have been together.
I am still in love with Sandra and those big brown eyes!
Jonathan Wilburn on Facebook: http://www.facebook.com/karter.hollins?fref=ts
Wilburn and Wilburn on Twitter: https://twitter.com/jordanwilburn1
Madison and Shannon Easter
Madison is a singer/songwriter/musician with Jeff and Sheri Easter. http://www.jeffandsherieaster.com/
Shannon is a songwriter who currently works in the Easter's office as Sheri's assistant. They are preparing to release their first EP together on March 19, 2013.
Shannon shares with us their love story:
Madison and I have always lived in the same town, attended the same school, and participated in many of the same extracurricular events. In August of 2004, our youth group was in charge of providing entertainment for our county's youth rally. The weekend for which the rally was scheduled happened to be a weekend that Madison was not traveling, so he was able to participate. Through rehearsals, Madison and I began talking more and we developed a strong friendship. We began dating on October 26th of that year, and on October 13th, 2008, he proposed by taking me down by The Lewis Family Home Place under the starriest sky, on one knee!
We got married on December 12th, 2010 at Sacred Heart Cultural Center, in Augusta, GA. The building, built in 1897, served as a Catholic church for over 70 years and still contains many of its original features today. The wedding embraced the warmth of Christmas and included a simple ceremony and reception immediately following. We honeymooned in Paris for 3 days and London for 3 days. Read more »
Tags:
Allison Lynn and Gerald Flemming
,
Johnmark Grant
,
Jonathan Wilburn
,
Josh Copenhaver
,
Karen Akemon-Griffith
,
Lorraine Walker
,
Love Stories
,
Madison and Shannon Easter
,
Rhonda Frye
,
Rick Hudson
,
SGM Radio website
,
southern gospel
,
Tammy Underwood
Posted in
special feature
|
Comments Off

on Southern Gospel Love Stories