Written by Staff on February 16, 2017 – 5:29 am -
By Jaquita Lindsey
Musical talent can often be captivating to an audience seeking to be entertained. More often than not, the admirer, or fan, leaves the performance blown away after an in-person experience. Although there is still a certain level of enjoyment to be had when it comes to artists who share the Gospel of Christ, the most important aspect of their music is songs that minister to hearts. I believe Sisters has both.
With astounding harmony and a heartfelt commitment to convey the love of Christ, Kim Ruppe Sheffield, Heather Ruppe Bennett, and Valerie Ruppe Medkiff create an impacting sound that is reaching the hearts of all ages and musical tastes.
Beginning of the Ruppe Dynasty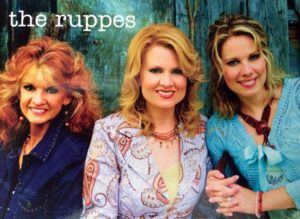 In 1974, Brenda Ruppe, alongside her husband Leo, began a music ministry under the name The Ruppes with Kim, then, age nine, and Heather, age eight. Valerie also contributed her part to the ministry at the young age of four. In 1975, the group recorded their first album, The Way, The Truth, The Life. From that point on, the family has experienced great success through the years.
Their most notable song as The Ruppes, and one that still remains a noteworthy favorite to all, is the stunningly beautiful "Under His Wings." The Ruppes had many other top songs including their first number one, "Angels In The Room," from the album Seasons. Their 2001 album release Born to Serve yielded a Grammy nomination.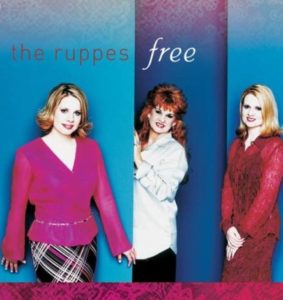 Leo and Brenda Ruppe committed themselves as Godly parents to raising their daughters to serve the Lord, using their vocal talents. Years of ministry brought many changes for the Ruppe girls, as they have gone their separate ways at various times. Through it all, they continued to minister and they remained very close as a family. Now, God has opened the door for them to come full circle and sing together as Sisters. They love every minute of sharing the stage together.
Tags:
Brooklyn Tabernacle
,
gospel music
,
Heather Ruppe Bennett
,
Kim Ruppe Sheffield
,
Simply Sisters
,
sisters
,
The Ruppes
,
Valerie Ruppe Medkiff
Posted in
artists
,
sgn scoops magazine
|
Comments Off

on Sisters: Never Too Broken