Written by Staff on March 1, 2020 – 9:00 am -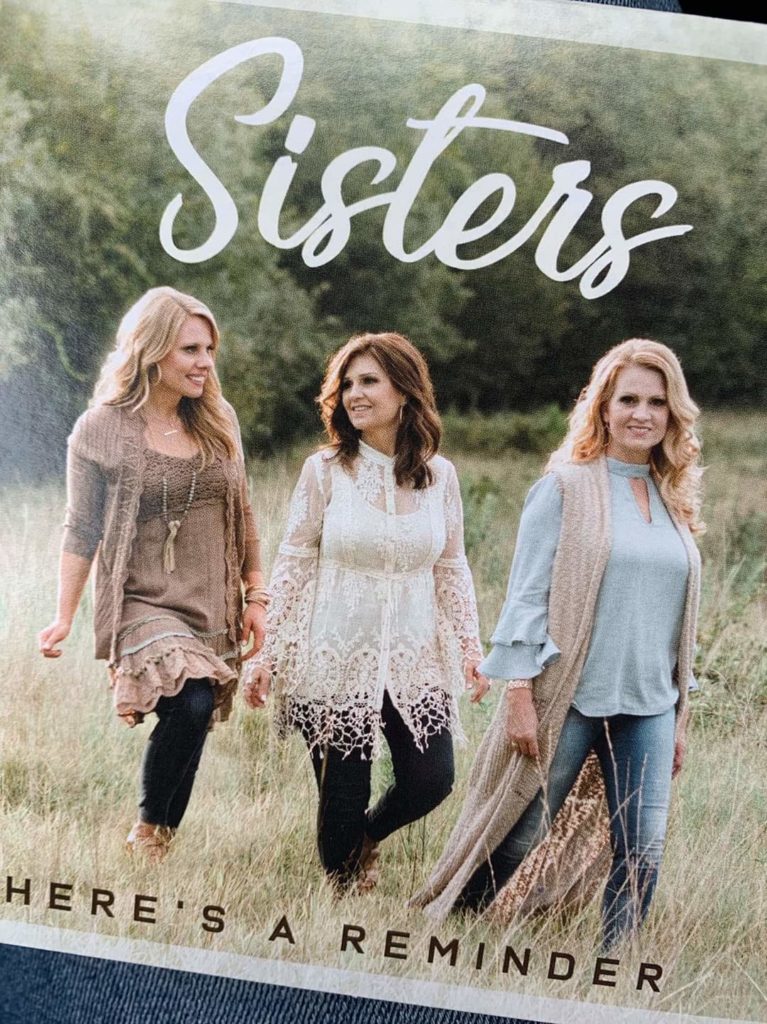 Many of you will know Kim Ruppe Sheffield of the group Sisters. She sings with her sisters Heather and Valerie.
Early today, Heather posted on Facebook, requesting prayers for her sister Kim. Here is her post:
Please be in Prayer for my Sister Kim. She was rushed to the hospital last night with a brain bleed. Thankfully she is stable this morning. She will be having surgery today. ❤️
Heather updated about an hour ago:
Kim is out of surgery NO aneurysm, and bleeding has stopped! Praise The Lord!
Keep praying!
Please continue to pray for Kim and pray for her family. Kim is married to Jerry Sheffield.
Tags:
Kim Ruppe
,
Prayer
,
sisters
Posted in
announcements
,
artists
|
Comments Off

on Prayers needed for Kim Ruppe Sheffield
Written by Staff on February 16, 2017 – 5:29 am -
By Jaquita Lindsey
Musical talent can often be captivating to an audience seeking to be entertained. More often than not, the admirer, or fan, leaves the performance blown away after an in-person experience. Although there is still a certain level of enjoyment to be had when it comes to artists who share the Gospel of Christ, the most important aspect of their music is songs that minister to hearts. I believe Sisters has both.
With astounding harmony and a heartfelt commitment to convey the love of Christ, Kim Ruppe Sheffield, Heather Ruppe Bennett, and Valerie Ruppe Medkiff create an impacting sound that is reaching the hearts of all ages and musical tastes.
Beginning of the Ruppe Dynasty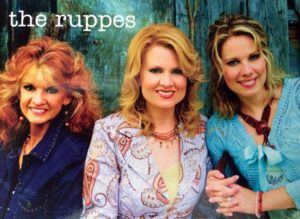 In 1974, Brenda Ruppe, alongside her husband Leo, began a music ministry under the name The Ruppes with Kim, then, age nine, and Heather, age eight. Valerie also contributed her part to the ministry at the young age of four. In 1975, the group recorded their first album, The Way, The Truth, The Life. From that point on, the family has experienced great success through the years.
Their most notable song as The Ruppes, and one that still remains a noteworthy favorite to all, is the stunningly beautiful "Under His Wings." The Ruppes had many other top songs including their first number one, "Angels In The Room," from the album Seasons. Their 2001 album release Born to Serve yielded a Grammy nomination.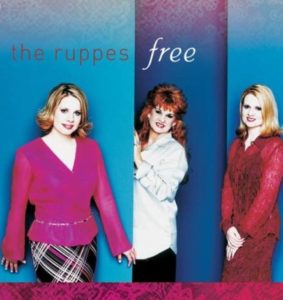 Leo and Brenda Ruppe committed themselves as Godly parents to raising their daughters to serve the Lord, using their vocal talents. Years of ministry brought many changes for the Ruppe girls, as they have gone their separate ways at various times. Through it all, they continued to minister and they remained very close as a family. Now, God has opened the door for them to come full circle and sing together as Sisters. They love every minute of sharing the stage together.
Tags:
Brooklyn Tabernacle
,
gospel music
,
Heather Ruppe Bennett
,
Kim Ruppe Sheffield
,
Simply Sisters
,
sisters
,
The Ruppes
,
Valerie Ruppe Medkiff
Posted in
artists
,
sgn scoops magazine
|
Comments Off

on Sisters: Never Too Broken
Written by scoopsnews on April 16, 2016 – 2:57 pm -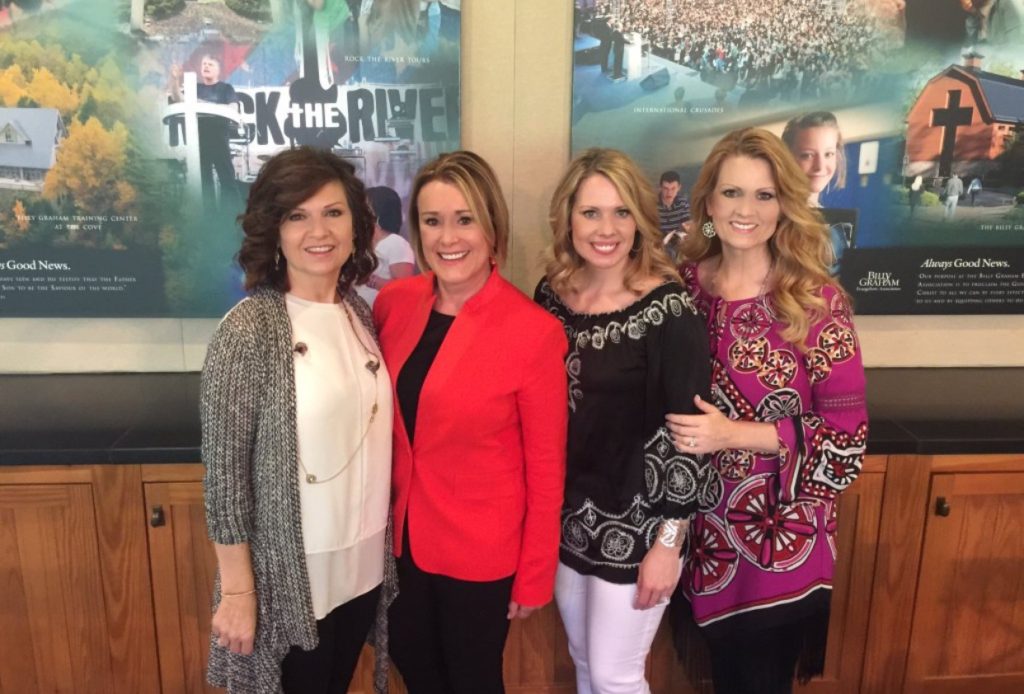 Tweet of the Day……
Billy Graham Library has the Tweet of the Day!
Check it out here:
LIVE on #Periscope: We are so blessed to have the @ruppesisters here for a sold out crowd at the Ladies Tea https://t.co/2TXJxCB9tc

— Billy Graham Library (@TheBGLibrary) April 16, 2016
Tags:
sisters
Posted in
announcements
|
Comments Off

on Twitter News of the Day….
Written by Staff on March 5, 2015 – 1:37 pm -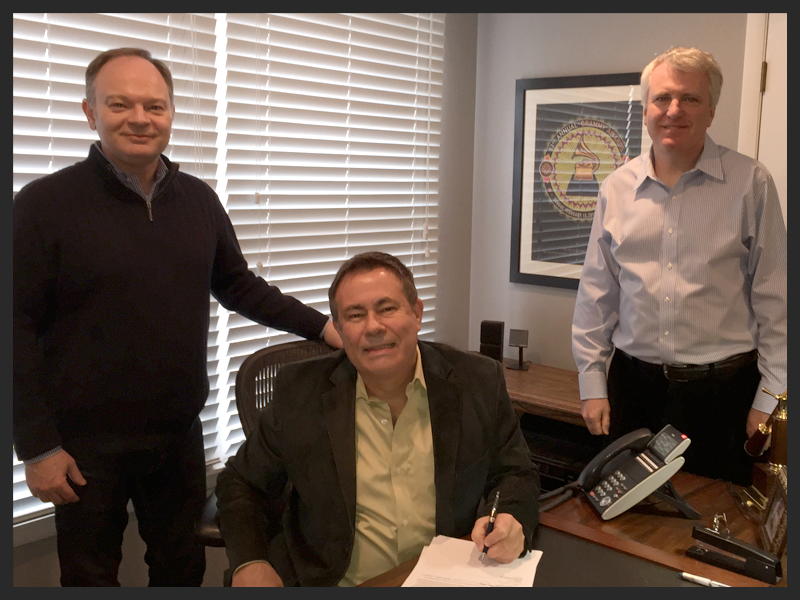 HENDERSONVILLE, Tenn. (March 4, 2015) – Dove Award winner Marty Funderburk has signed an exclusive agreement to remain as a part of the Daywind Music Publishing roster of songwriters. The veteran Funderburk has been affiliated with Daywind Music Publishing for the past 17 years.
"Songwriting is a privilege I hope I never take for granted," explains Funderburk. "Daywind Publishing has nurtured my creativity and allowed me the freedom to express that which God places in my heart for the past 17 years. I look forward to all that God has in store as we re-commit ourselves to moving forward with the work at hand."
While he has had dozens of songs land on the radio charts, Funderburk has had two No. 1 singles – the Kingdom Heirs' hit "Forever Changed" and the Talley Trio's chart-topping "Life Goes On." His songs have been recorded by Kenny Rogers, Ricky Skaggs and the Whites, Gold City, Jake Hess, Janet Paschal, Sisters, Brian Free & Assurance, the Hoppers, the Blackwood Brothers, Greater Vision, Mark Lowry, Karen Peck and New River, The Mark Trammell Trio, the Perrys, Ernie Haase & Signature Sound and the Bowlings.
Of his nine Dove Award nominations, the latest came earlier in 2014, with Funderburk's Christmas musical – "The Highest Glory" – winning the Dove Award for Musical of the Year.
"Marty Funderburk brought his talent to Daywind Publishing in the very early days of its existence," points out Daywind Vice President of Music Publishing Rick Shelton. "His brilliant songs have been recorded by every major artist in our genre, and his choir music has been performed by thousands of church choirs. Marty is a dear member of the Daywind family. We are so very proud of him and the impact of his songwriting."
Daywind Music Publishing is the premier source of new songs for the Southern Gospel and church print/choral markets. The organization is home to an award-winning roster of songwriters, including Belinda Smith, Dianne Wilkinson, Jason Cox, Joseph Habedank, Kyla Rowland, John Darin Rowsey, Ronny Hinson, Gerald Crabb and Scott Inman, among others. For more information, visit www.daywindpublishing.com  or e-mail info@daywindpublishing.com.
For more information on Mary Funderburk, visit his personal page on the Daywind Music Publishing web site at http://www.daywindpublishing.com/?page_id=402
Tags:
Brian Free & Assurance
,
Daywind Music
,
Dove Awards
,
gold city
,
Jake Hess
,
Janet Paschal
,
Kenny Rogers
,
Marty Funderburk
,
Ricky Skaggs and the Whites
,
sgn scoops
,
sisters
,
The Blackwood Brothers
,
The Hoppers
Posted in
announcements
,
artists
|
Comments Off

on Award-winning songwriter Marty Funderburk to remain with Daywind Music Publishing
Written by SGN Scoops Staff on August 26, 2014 – 9:31 am -
We are excited to announce our new project ATMOSPHERE!
COMING TO YOU 9.12.14
Check out the ATMOSPHERE video!
Also visit www.sistersmusic.org and join SISTERS ATMOSPHERE for a FREE download of our single release "YOU ALONE" and Pre-Order information.
We appreciate your prayers and support of our ministry!
SISTERS
Kim, Heather & Valerie
Tags:
ATMOSPHERE
,
Christian News
,
new music
,
sisters
Posted in
announcements
|
Comments Off

on Sisters new project ATMOSPHERE Coming September 12th
Written by SGN Scoops Staff on June 26, 2014 – 8:31 am -
"Sometimes in the winds of change we find our true direction."
Since 1975, we've had the awesome privilege and opportunity to travel together with our family ministry spreading the message of the gospel through song. While our roots will continue to be grounded in Southern Gospel music, God has been preparing our hearts, minds and ministry for a dramatic shift none of us were expecting.
We are excited to announce our new upcoming project "Atmosphere" scheduled to release later this summer. We will be taking a sabbatical from touring to focus our time and efforts on this new endeavor and look forward to sharing this new record with you all!
Stay tuned for more updates soon!
SISTERS
Kim, Heather & Valerie
Tags:
sisters
,
southern gospel
,
Southern Gospel News
Posted in
announcements
|
Comments Off

on Winds Of Change For The Sisters
Written by SGN Scoops Staff on May 24, 2013 – 1:49 pm -

Signal Mountain, TN, This weekend's Harmony Road TV program features great music from a variety of artists including Brian Free and Assurance, Sisters, Legacy Five, The Perrys and a classic from Gold City. The program also includes Cody McVey's interview with the Perrys as we continue to pray for Tracy Stuffle as he recovers from a stroke. Songs include "I Think I'll Read it Again", "Damascus Road", "Ask Me Why", "Under His Wings" and "The Part Where You Come In". These songs are written by some of gospel's top songsmiths, Kyla Rowland, Phil Cross and Kenna Turner West and others.
Harmony Road can be found each week on TNN/The Nashville Network on Sunday mornings at 8:00 Eastern .The program is streamed each Saturday at 8:00 p.m. Eastern and Sunday mornings at 7:30 Eastern at www.wmjn29.com and aired each Sunday afternoon TV24 in the Anniston/Gadsden, Alabama area. Harmony Road airs several times weekly on Charter Cable in Clarksville and Jackson, TN and Saturday evenings on theWALKtv . The program is also streamed from multiple locations including ROKU.. Go to www.harmonyroadtv.com for a complete list of outlets and an online store where you can purchase much of the music seen and heard on Harmony Road. For a limited time you can receive free shipping on all purchases. Be sure and like Harmony Road on Facebook at www.facebook.com/harmonyroadtv for updates, contests and more.Harmony Road is a weekly Southern Gospel TV program hosted by "Singing News" publisher and Solid Gospel Radio host Les Butler. Ball Brothers pianist Cody McVey provides many of the interviews. Other members of the team include Randy Liner, Technical Director and Roger Spears,
Producer. This week's program originates from Jim Oliver's Smokehouse Resort in Monteagle, TN.
Tags:
BRIAN FREE AND ASURANCE AND THE PERRYS
,
gold city
,
harmony road
,
I Think I'll Read it Again
,
legacy five
,
Perrys
,
sisters
Posted in
announcements
|
Comments Off

on HARMONY ROAD TO FEATURE LEGACY FIVE, GOLD CITY, SISTERS, BRIAN FREE AND ASSURANCE AND THE PERRYS
Written by SGN Scoops Staff on October 13, 2012 – 4:43 pm -
The Beelers, one of the fastest growing family groups in Gospel music today, recently performed at the World's Largest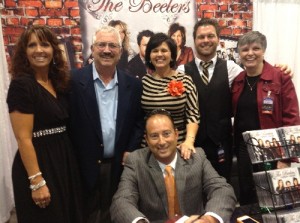 Chicken Festival in Laurel County, KY. This may be the most peculiar event that the Beelers have ever performed, but it was one of the most enjoyable.
Lead singer Cory Beeler states "It was a fun day of singing and a whole lot of eating chicken, but we were still afforded the opportunity to sing the Gospel to a crowd who wasn't necessarily familiar with Gospel music". The Beelers didn't hold anything back as they presented the Gospel in song, and made new fans in the process.
Sharing the stage with the Beelers were artists like Nick Bruno, the Galloways, and Candy Christmas, sisters, Robin and Tina said "We were honored to share the stage with artist who always sing with everything in their heart".
The Beelers recently signed an exclusive publicity agreement with AG Publicity. AGP President Deon Unthank said "We are proud to represent a group who is willing to step out of the box of traditional means to take the Gospel to the world".
Colonel Harland Sanders, founder of Kentucky Fried Chicken, is one of the most highly recognized figures in the world. Laurel County, Kentucky, located in the heart of the beautiful Daniel Boone National Forest, is proud to be the home of the Colonel's first and original restaurant established in the 1940's. Lee Cummings, co-founder of Lee's Famous Recipe Chicken, also began his career in 1952 with his uncle, Colonel Sanders, in Laurel County.
The Annual World Chicken Festival is a tribute to this heritage. We invite you to our international celebration the last full weekend of every September, in beautiful downtown London. All the "egg-citement" and entertainment for four fun filled day makes this one of Kentucky's largest festivals.
To book the Beelers contact: Beckie Simmons Agency – 615-595-7500
For Publicity contact: AG Publicity – Deon Unthank – 615-545-5315
About The Beelers
Cory, his sisters, Robin and Tina, THE BEELERS, are the new generation of this heritage with flavors of the past, present and future.  They are an extremely close and talented family.Cory Beeler is the youngest of the three siblings and was born as one of triplets, along with Rory who died at birth, and Tory, who died at the age of 5.
Cory is an incredibly anointed songwriter (it's just in his blood), singer and musician, as well as preacher of the Word.  Cory also plays guitar, harmonica and piano.
Robin is the middle sibling whom God has blessed with incredible vocal and arranging abilities.  Her talents also include piano and a comedy character they call "Sham", who is so funny and will "keep you in stitches"!  Husband, Steve, travels with the group as road manager/sound man.
Tina, the first born of The Beelers, is the mischievous one of the family, but also is the Rock!  Because their mother died when Cory was just a young boy at the time, Tina not only assumed the role of "big sister", but also became part Mother.  Her importance to The Beelers vocal performances are blessed by the same commitment she has to everything else in life.  Tina is an incredible singer with acontagious smile and helps "hold it all together!"
Tags:
Candy Christmas
,
Colonel Harland Sanders
,
Nick Bruno
,
sisters
,
southern gospel
,
Southern Gospel News
,
The Beelers
,
The Galloways
Posted in
announcements
|
Comments Off

on The Beelers Perform At The World's Largest Chicken Festival
Written by SGN Scoops on April 17, 2012 – 1:20 pm -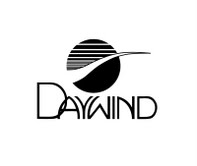 Hendersonville, TN (April 12, 2012) – Daywind Records artists celebrated a great night at the 2012 Absolutely Gospel Music Awards, held at the River of Life Church in Smyrna, TN.  Karen Peck & New River were awarded Favorite Mixed Group, as well the overall Fan Favorite Artist of the Year.  Their #1 song, "On The Banks Of The Promised Land," from the 2011 project, Reach Out, received Song of the Year, as well as Progressive Song of the Year, while Karen Peck Gooch was awarded the Susan Unthank Memorial Award.  Libbi Perry Stuffle received the award for Female Vocalist of the Year, and the Perrys' Dove Award nominated song, "Celebrate Me Home," won for Traditional Southern Song.  The Booth Brothers were named as the Best Live Performer and their latest album, Let It Be Known, took home the award for Progressive Album.  Sisters were awarded Female Group of the Year and the new duo, Wilburn & Wilburn, were recognized as Breakthrough Artist of the Year.  Daywind writer, Kenna West, was awarded Professional Songwriter of the Year.
The award show, hosted by Karen Peck Gooch and Sonya Isaacs Yeary, featured live performances from several of the nominated groups, including Daywind artists Karen Peck, Wilburn & Wilburn, and Sisters.
Daywind Records is based in Hendersonville, TN and is distributed worldwide through New Day Christian Distributors.  In addition to the artists mentioned, Daywind is home to such great artists as Marshall Hall, the Mark Trammell Quartet and Greater Vision, among others.  For more information on Daywind Records, visit daywindrecords.com.
Tags:
Absolutely Gospel
,
booth brothers
,
daywind
,
Karen Peck & New River
,
libbi perry stuffle
,
sisters
Posted in
announcements
|
Comments Off

on Daywind Artists Recognized at the 2012 Absolutely Gospel Music Awards