Written by Staff on November 11, 2019 – 9:34 am -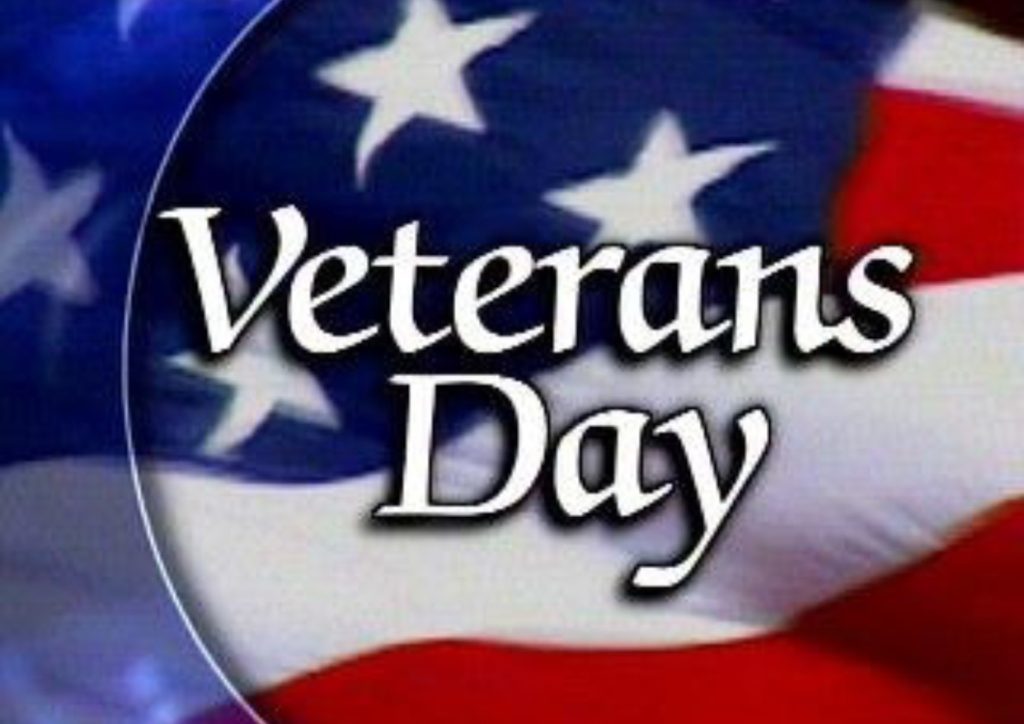 Today on SGNScoops, we take a moment to salute all of the Veterans that have given of their lives for our freedom. We salute those who have left and never returned, those who have left and have returned differently, and those who have stayed on this land but live to protect our freedom.
This day is recognized in America as Veterans Day, and in Canada as Remembrance Day. Across both countries we honour those Veterans who have joined in the battle to give us peace.
The history of Veterans Day in America:
1919 – November 11: President Wilson proclaims the first Armistice Day with the following words: "To us in America, the reflections of armistice Day will be filled with solemn pride in the heroism of those who died in the country's service and with gratitude for the victory, both because of the thing from which it has freed us and because of the opportunity it has given America to show her sympathy with peace and justice in the councils of the nations…" The name was later changed to Veterans Day.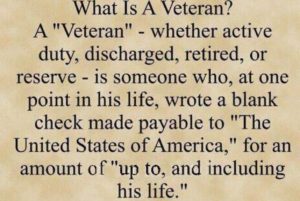 The original concept for the celebration was for the suspension of business for a two minute period beginning at 11 A.M., with the day also marked by parades and public meetings.
Join us here at SGNScoops today as we reflect and remember, and give thanks.
We are thankful for all of those who died for our freedom. We are also thankful for Jesus who died for our ultimate freedom and eternal life. Enjoy this song as performed by the Triumphant Quartet, "Somebody Died For Me."
Tags:
gospel music
,
Somebody Died For Me
,
Southern Gospel Music
,
triumphant quartet
,
Veteran
,
Veterans Day
Posted in
announcements
,
Christian interest
|
Comments Off

on Saluting all Veterans on Veterans Day
Written by Staff on May 23, 2014 – 9:01 am -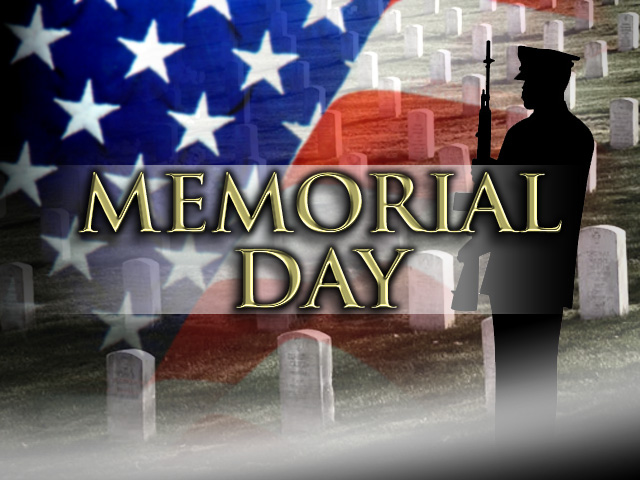 As we look toward the Memorial Day weekend, we think of those that have given their lives to give us a peaceful land in which to live. Award-winning artists Triumphant Quartet had a hit song entitled, "Somebody Died For Me", from their "Everyday" project released in 2009. From a feature story published by SGN Scoops magazine in September 2010, one of the co-writers of "Somebody Died For Me" discussed the creation of this ballad. Excerpts from the article are below:
The song was written by Christy Sutherland and tells the story of soldier who lived through battle because another soldier, his best friend, died in his place. From a similar feature published in USA Today, Sutherland talks about the song's concept and creation. "I remember when I read the article thinking 'What would I do if a friend were to give their life for me?' In that moment it was as if the Lord said, 'Somebody did die for you and He is your Friend.' I was just overwhelmed with a sense of God's great love for me, that He would send His Son to die for me. I knew I had to write a song. I called my friend and co-writer Kyle Matthews and we wrote the song over a period of a few weeks."
Sutherland continues, "Triumphant actually heard me perform the song at a charity event in East Tennessee. They asked if they could record the song and I told them I would love for them to record it, but I was planning on releasing my recording to radio as a single. They said that was fine with them and they would not release it as a single before I did. So, I released the song and it became my first Singing News charting single. I am even more excited that it is now climbing the charts with the guys singing it. The highest honor a songwriter can receive is to have other artists wanting to record their songs."
Triumphant Quartet has received a lot of response from the performance of "Somebody Died For Me", and will no doubt see that response continue with the release of their next recording, "Love Came Calling". Vocalists Clayton Inman, David Sutton, Eric Bennet and Scott Inman put their heart and souls into every new release and this latest recording continues with that tradition.
Somebody Died For Me
He was a troubled kid in and out of jail
When his daddy said this is the last time I'll pay bail
He enlisted in the army and they sent him to Iraq
He was a different man when he came back
Somebody said the army must've whipped you into shape
But he said that's not the reason that I've changed
Somebody died for me (before I even asked for help)
Gave his life for me (when I couldn't save myself)
I cannot live the way I lived or be the way I was
Every day's a gift to me because (somebody died for me)
Now they fold the flag and attach a silver star
While the grieving mother leans against his arm
Then he stands before the family and does his best to tell
How he survived the night his best friend fell
He says no one who knew him was surprised he died that way
He tried to live for Jesus oh he always used to say
And I don't wanna waste a moment
Of the time I have left
With every breath I'm given
God help me not forget
"Somebody Died For Me" was written by Christy Sutherland and Kyle Matthews, recorded by Triumphant Quartet in 2009 on their album Everyday.
Tags:
christy sutherland
,
May 2014
,
Memorial Day 2014
,
Somebody Died For Me
,
triumphant quartet
Posted in
Christian interest
|
Comments Off

on Memorial Day 2014: Somebody Died For Me