Written by SGN Scoops on July 24, 2012 – 6:07 am -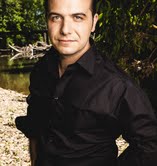 NASHVILLE, TN:  Song Garden Music Group announced today that Kevin Mills of Chesapeake, VA is the newest addition to the Grapevine division of Song Garden Music Group.   Kevin, who has a long history in music and ministry, will soon be the next release on the label.  According to Song Garden Music Group V.P., David Staton, "Kevin has one of those rich, deep voices that remind me of some of today's most popular country music artists such as Trace Adkins, Josh Turner & Tennessee Ernie Ford and the music he has chosen to make up this project is the perfect combination to make him a fan favorite".  The project will feature some popular songs that have been reborn with a fresh new sound as well as brand new, original music.  "I couldn't have asked for a better experience or a better project.  From the beginning of preproduction, the folks at Song Garden helped me in focusing on the vision for this project and for my ministry.  It was evident that they were more interested in just doing a recording, they have truly helped me in so many areas of what I do", stated Kevin.   The new project by Kevin Mills, titled, "Travelin' Through" was produced by David Staton and is scheduled to be released in mid to late August.
Tags:
David Staton
,
Kevin Mills
,
SongGarden
,
Southern Gospel News
Posted in
announcements
|
Comments Off

on Kevin Mills Signs Exclusive Agreement with Grapevine Records
Written by SGN Scoops on September 3, 2011 – 6:55 am -
Nashville, TN: Song Garden Music Group recording artist, The Cavaliers Quartet will release their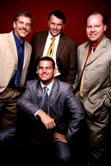 brand new cd, "Living in Grace" at NQC 2011.  Many groups release new projects at NQC, but this one is monumental to the Cavaliers Qt., Song Garden Music Group and the group's ever increasing fan base.  According to Song Garden VP, David Staton, "The Cavaliers Qt. partnered with us 4 years ago on our Grapevine Records division, which is our developmental label.  When they started with us, our goal was to find great songs, do great recordings and help them build a powerful presentation of the Gospel with their music.  They have worked hard and it is paying off.  They sound better than ever, their datebook is busier than it's ever been and their sales have multiplied ten times in less than four years.  They have come up through the ranks and this will be their first project released on our premier label, Song Garden Music Group."  Be sure to meet The Cavaliers Quartet in the Song Garden exhibit (booths 103 – 216) during NQC and see and hear what they are doing.
Tags:
Cavaliers
,
David Staton
,
nqc
,
SongGarden
,
Southern Gospel Music
,
Southern Gospel News
Posted in
new music
|
Comments Off

on Cavaliers Quartet Release New Song Garden Project at NQC