Written by Staff on March 26, 2018 – 3:19 pm -
All-new CD and DVD Recordings Commemorate the Music of The Chuck Wagon Gang, Gaithers, Happy Goodman Family, Rambos and Speer Family
NASHVILLE, Tenn.—March 26th, 2018—Gospel Music Hall of Fame members and award-winning family group The Hoppers have just recorded an all-new CD and DVD in commemoration of some of gospel music's legendary pioneers who paved the way before them. Produced by gospel music icon Bill Gaither, along with award-winning, veteran producer Michael Sykes, The Hoppers: Honor the First Families of Gospel Music (Gaither Music Group), which is scheduled to release on April 6th, pays tribute to classic hits originally recorded by The Chuck Wagon Gang, Gaithers, Goodman Family, Rambos and the Speer Family.
"This was Bill Gaither's idea and it was a good one!" stated group matriarch Connie Hopper as she remembered these groups' impacts on The Hoppers. "The Chuck Wagon Gang was the first gospel music I heard on the radio growing up. Later, after we began traveling and singing, I had the opportunity to meet Rose, Anna and Roy Carter. It is our privilege to honor The Chuck Wagon Gang on one of their great classics 'Lord, Lead Me On.'"
Other classic tunes chosen for the release include "God Walks the Dark Hills," "Gentle Shepherd," "I'd Rather Have Jesus," "I Wouldn't Take Nothing for My Journey," the first radio single "Be an Overcomer," "He Looked Beyond My Fault" and more.
"Bill [Gaither], along with all The Hoppers, agreed we should musically stay true to the songs as they were first recorded by the original artists," stated soprano Kim Hopper. "Vocally we are very different from these artists, so naturally we gave these songs a different sound."
That acclaimed Hoppers' sound was inspired by many of these pioneering gospel music families. Connie recalled, "We were in concert with the Rambos in SC. I was in my seat listening intently when Buck stepped to the mic to tell the crowd that Dottie had just written a new song—'He Looked Beyond My Fault.' It was indeed a special moment."
"I was fortunate at a young age to be traveling with my family during the years these honored family groups were in their prime," said Dean Hopper. "You might say I had a front row seat to greatness. I spent time on their buses, and some even visited our home to sit down for my mom's home cooking. We had many conversations before the concerts, and then I watched the crowd respond as these honored families brought life to these great songs. These are treasured memories."
Group leader and bass singer Claude Hopper shared another special moment inspired by the Speer Family, "In 1956 I attended my first concert in Winston Salem, NC. The Speer Family was among the featured artists that night. Dad Speer was singing the song 'I'm Bound for That City.' He walked the stage rubbing his hand through his white hair and singing with such passion and conviction I thought he was going to that city that night, and I wanted to go with him. That concert inspired me to sing this music. Sixty-one years later I'm still doing it."
A family group who has been blazing musical trails for over 60 years, The Hoppers are a mainstay in gospel music. For decades their recording and performing have been inspiring new generations of up-and-coming artists. They have garnered over 25 Favorite Groups Awards, six Favorite Alto Awards, 40 Female Vocalist Awards and five Favorite Musician Awards. Their talents have taken them from the stages of Carnegie Hall and the Gaither HOMECOMING tours to platforms in Israel, Europe and Africa; and their radio hits are a mainstay at the top of The Singing News radio charts.
The group's DVD release The Gaither Gospel Series: The Best of The Hoppers (Gaither Music Group) soared to #2 on Billboard's video chart while the CD entered the Billboard Heatseeker chart at #4. Additionally, the CD entered the Nielsen SoundScan Southern Gospel chart at #1 and the Contemporary Christian chart at #10.
The group, led by Southern Gospel Music Association Hall of Fame members Connie and Claude, maintain a heavy touring schedule, performing on the Gaither HOMECOMING video series, at the National Quartet Convention, at the Great Western Gospel Music Fan Festival, at the Cove and at Singing in the Sun, in addition to around 180 solo dates annually.
The Hoppers: Honor the First Families of Gospel Music is distributed by Capitol Christian Music Distribution and Universal Music. The 90-minute DVD features a behind-the-scenes interview with the group hosted by Gaither. The DVD and CD will be available at retail and digital outlets worldwide including iTunes, Amazon, www.gaither.com and www.thehoppers.com. It is available for pre-sale now at www.amazon.com, www.cbd.com, www.gaither.com and www.thehoppers.com.
The new recording will air as a television special on RFD-TV, TBN, Gaither Television Network, PBS, DISH TV, DirecTV, FamilyNet, CTN, GMC, GMTN, Guardian, Liberty, TCT and TLN. It will air in Canada on Vision TV, CTS, The Miracle Channel and Hope TV. It will be promoted via a social media campaign, positioned in retail/e-tail outlets everywhere, featured in the Gaither Catalog Collection and on the Gaither web site and aired on the "HOMECOMING Weekly" program on Sirius XM.
The LIVE performance video of "Be an Overcomer" is also featured on the recent CD and DVD release A Few Good Men (Gaither Music Group), which features the Gaither Vocal Band, The Gatlin Brothers and The Oak Ridge Boys. For a preview of "Be an Overcomer" visit: https://www.youtube.com/watch?v=dAmJpP2SnYY
For further information regarding The Hoppers website.
The Hoppers: Honor the First Families of Gospel Music Song Listing (CD and DVD):
1. Be an Overcomer
2. Lord, Lead Me On
3. God Walks the Dark Hills
4. I'm Longing for Jesus to Come Back
5. One More River
6. He Is Mine and I Am His
7. I Wouldn't Take Nothing for My Journey
8. I'd Rather Have Jesus
9. He Looked Beyond My Fault
10. Some Glad Day
11. Gentle Shepherd
Download The PDF Version Of SGNScoops Magazine HERE
Find SGNScoops Magazine On Facebook HERE
Listen Online To The Best In Todays Gospel Music HERE
Tags:
gaither
,
Gaithers
,
Goodman Family
,
hoppers
,
Rambos
,
Speer Family
,
The Chuck Wagon Gang
Posted in
announcements
,
artists
|
Comments Off

on GMA Hall of Fame Members The Hoppers Pay Tribute to Gospel Music Pioneers
Written by Staff on April 4, 2017 – 5:48 pm -
SGNScoops is sad to bid farewell to a Gospel music pioneer, Ben Speer. Speer passed away April 7 at age 86, leaving behind wife Rebekah Long and many other family members and close friends.
Ben Speer was an original member of The Speer Family and helped to form their sound with his distinctive voice and piano playing. He launched the Ben Speer Music Company in 1950. Speer also produced many hit records and revived the Stamps-Baxter School of music.
SGNScoops' writer Justin Gilmore wrote recently: "The Speer Family was the first to receive the Gospel Music Association's Lifetime Achievement Award. In addition to this, the group received 14 Dove Awards and was inducted into both the Gospel Music Hall of Fame and the Southern Gospel Music Hall of Fame. Later in the group's career, Faye and Brock along with Ben, Mary Tom, and Rosa Nell Speer appeared frequently on Bill Gaither's Homecoming videos and concerts. The family was instrumental in the development and popularity of the series as well."
Wikipedia tells us: "Speer was inducted into the Gospel Music Association Hall of Fame in 1995,[2] the Southern Gospel Music Association Hall of Fame in 1998[8] and the Southern Gospel Piano Roll of Honor in 2002.[9]" (https://en.m.wikipedia.org/wiki/Ben_Speer April 4,2017)
We don't have room to share every way in which Ben Speer touched and enriched Gospel music, his family and friends.
SGNScoops extends their prayers and sympathy to Ben Speer's family and friends and all who will miss this great man.
Funeral Arrangements are:
Visitation will be Monday, April 10th, from 4-7 p.m. at Woodlawn Funeral Home on Thompson Lane. Woodlawn Funeral Home is located at 660 Thompson Lane , Nashville, TN 37204.
Visitation prior to service at First Church of the Nazarene located on Woodland & Fifth starting at Tuesday, April 11th, 11 a.m.
Service will begin at 1:00 p.m. with burial at 3:30 p.m. at the Woodlawn Cemetery also on Thompson Lane.
First Church of the Nazarene is located at 510 Woodland Street, Nashville, TN 37206. The service will be live streamed for those who are unable to attend.
Cards may be sent to P.O. Box 40201, Nashville, TN 37204-0201,
Tags:
Ben Speer
,
Rebekah Long Speer
,
Speer Family
Posted in
announcements
,
artists
|
Comments Off

on Ben Speer: Memorial and Funeral arrangements
Written by Staff on July 1, 2015 – 2:00 pm -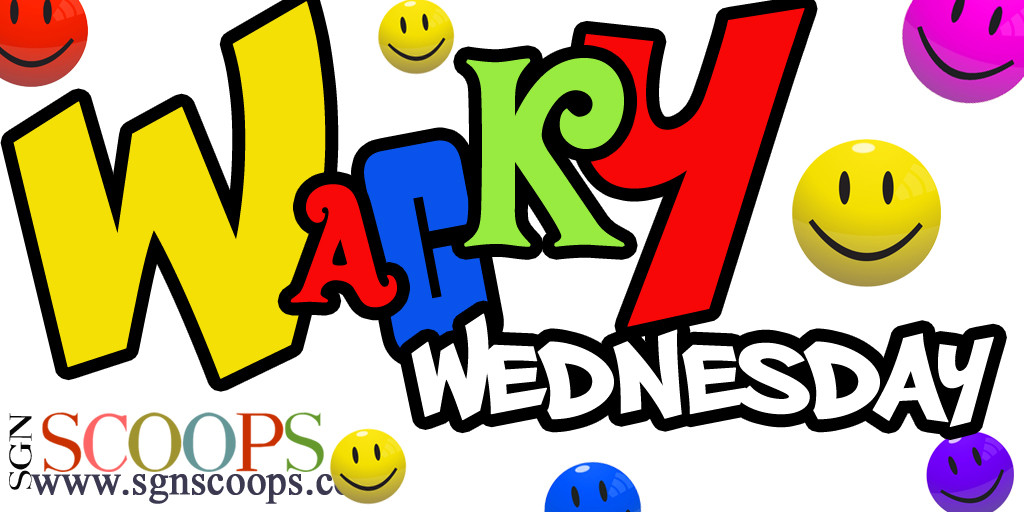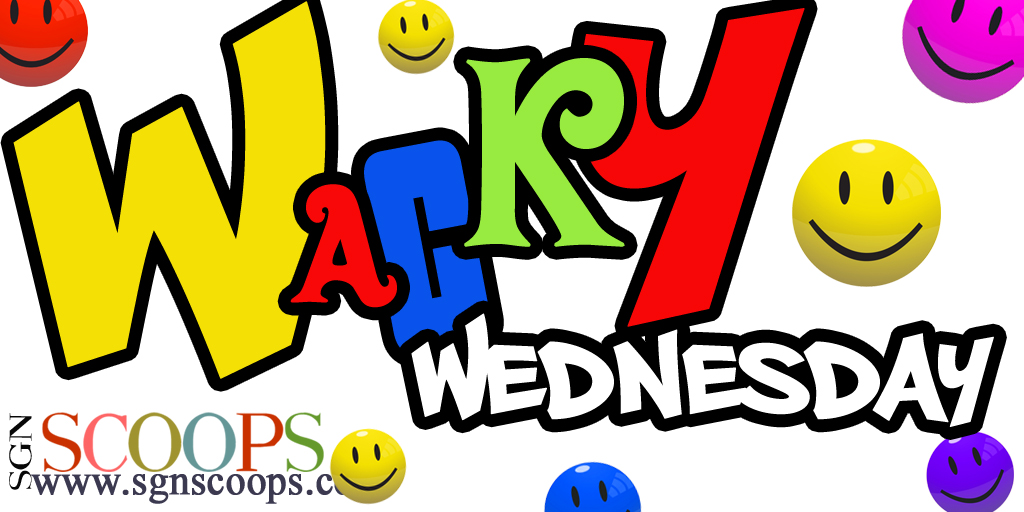 Thanks for joining us for another SGN Scoops Wacky Wednesday! Today's question for our fearless panel of artists: "What is the one album every Gospel fan should have in their collection?" As you might expect, some of the answers are a little less than scientifically proven.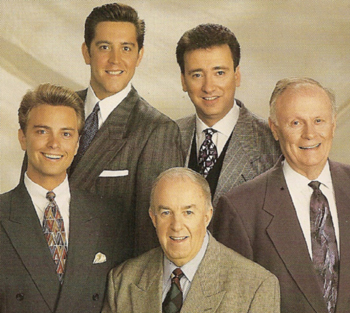 Nevertheless, SGN Scoops polled about 18 or so artists about various things and tabulated their answers. We have used this (not so great) scientific process to create today's Wacky Wednesday Top Ten. Our panel of expert artists gave us the following answers.
The artists whose albums should be owned by every Southern Gospel aficionado are the incomparable Cathedrals.
All of the Booth Brothers were united in their response, giving three votes to Live in Atlanta by the Cathedrals. Donna King says, "Anything by the Hinsons or Cathedrals (can't pick one!)" And no, Donna you didn't fail that one! Michaela Brown also voted for any of the Cathedral albums.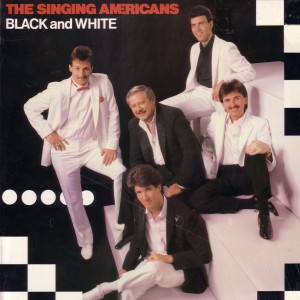 The Singing Americans, a quartet ahead of its time, and the 24-karat Gold City were tied for second place. Gary Casto, Scotty Inman and Greg Bentley chose Black and White by the Singing Americans. Chris Jenkins and Joseph Habedank put their votes in for Pillars of Faith by Gold City. David Sutton's choice is Gold City's Double Take.
In third place was Bill Gaither, with two of his groups each earning a vote. Phil Collingsworth Sr. said, "HYMN CLASSICS – THE BILL GAITHER TRIO (1990 – only Gaither Trio Album produced by Lari Goss – last Trio Album released.)"
Karen Peck's choice was, "Anything from Gaither Vocal Band!"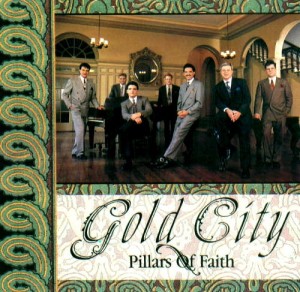 Other top picks included:
Speer Family: Heritage Series. "Little is much when God is in it! The best!" – Hannah Webb
"A Triumphant one!" – Clayton Inman
Blackwood Brothers Quartet latest project. "Our new one, Forever." – Billy Blackwood
The Talleys latest project. "This would probably be a bad time to admit that I don't listen to much music, so I'll say whatever the Talleys' newest is!" – Lauren Talley Alvey
The Three Bridges' newest album. "The latest Three Bridges album, of course!" – Shannon Smith
So now you know! There may be more than one answer that is a little suspect, but that is how we roll on the SGN Scoops Wacky Wednesday!
Thanks again to all of our participants. Be watching SGN Scoops mainpage for more Wacky Wednesdays in the weeks to come. Do you want to suggest a subject or an artist? Email us at sgnscoops@gmail.com
For more on the artists who have subjected themselves to our poll questions, visit them at their group websites:
Chris Jenkins http://kingsmenquartet.musiccitynetworks.com/
Joseph Habedank http://www.josephhabedank.com/
Clayton Inman http://www.triumphantquartet.com/
Lauren Talley Alvey http://thetalleys.com/
Phil Collingsworth Sr. http://www.thecollingsworthfamily.com/
David Sutton http://www.triumphantquartet.com/
Greg Bentley http://crossroadslabelgroup.com/
Gary Casto http://tributequartet.com/
Billy Blackwood http://www.blackwoodbrothers.com/
Shannon Smith http://threebridgesgospel.com/
Michaela Brown http://thebrownsmusic.com/
Booth Brothers http://boothbrothers.com/
Scott Inman http://www.triumphantquartet.com/
Karen Peck http://www.karenpeckandnewriver.com/
Donna King http://www.zaneanddonnaking.com/
Hannah Webb http://rickwebbfamilymusic.com/
Tags:
Bill Gaither Trio
,
Cathedrals
,
Gaither Vocal Band
,
gold city
,
hinsons
,
sgn scoops
,
Singing Americans
,
Speer Family
Posted in
announcements
,
artists
,
sgn scoops magazine
,
SGNScoops Wacky Wednesday
|
Comments Off

on SGN Scoops Wacky Wednesday Poll: What Album Should Every Gospel Fan Own?
Written by SGN Scoops Staff on September 5, 2014 – 11:05 am -
Other Music on the Program from Jeff and Sheri Easter,
Hoppers, Speer Family and Booth Brothers
Signal Mountain, TN –  Harmony Road, the weekly southern gospel television program hosted by Les Butler will present the broadcast premiere of the challenging new video from the father/son team of Wilburn and Wilburn.  The program also features music and video from The Booth Brothers, Hoppers, Jeff and Sheri Easter and the Speer Family.  This episode will begin airing on Harmony Road networks and affiliates Saturday September 5th.
When asked about the video, Jonathan Wilburn said "We are so excited about this video. It is our first concept video! This song was brought to us by our producer Ben Issacs. We both knew as soon as we heard it that we were going to record the song. The words got me right off the bat. "I get so caught up in life's little problems". Sometimes I major on the minors and fail to remember there are folks going through tough times out there".  Regarding the impact of the video, Wilburn added "Our prayer is that this will encourage folks to get involved in helping. It may just be helping a person cross the street or open the door for someone at the mall. You may want to just refresh someone by a compliment or a kind word".
"Once again Harmony Road is proud to present the broadcast premiere of an exceptional video." said Roger Spears, program producer.  "We appreciate great videos such as "Help Me Help Someone" and dedicated artists like Wilburn and Wilburn who have the vision to bring the song and it's message to life" he concluded.
Harmony Road TV is now available to over 80 million homes nationwide through networks, local TV stations, ROKU, DirecTV, and a mobile app.  The program is also streamed from several locations.  Information on Harmony Road and its affiliates can be found at
www.harmonyroadtv.com
.  Viewers can also interact with the program on Facebook at Harmony Road TV and on twitter @harmonyroadtv.
Harmony Road is produced and distributed by Harmony Road Productions and features the best in Southern Gospel music and video. It can be found each week on The Heartland Network, The NRB Network (including DirecTV, streaming and mobile app), WATC57 in Atlanta, WGNM-TV in Macon, WYBU-TV in Columbus, GA/Phoenix City, AL.  Also find the program on the WALKtv network (including ROKU), Harmony Gospel in Greeneville, SC,  DCT3in Middle Tennessee, TV24 in Anniston/Gadsden, Charter Cable in Clarksville, Cookeville/Crossville, Sevier County, Lebanon and Jackson, TN and  WMJN29 in Decatur/Athens/Cullman, AL  .
Tags:
booth brothers
,
Harmony Road TV
,
hoppers
,
Les Butler
,
Southern Gospel News
,
Southern Gospel TV
,
Speer Family
Posted in
announcements
|
Comments Off

on Harmony Road TV to Present Broadcast Premiere of "Help Me Help Someone" From Wilburn and Wilburn