Written by scoopsnews on June 3, 2016 – 7:17 pm -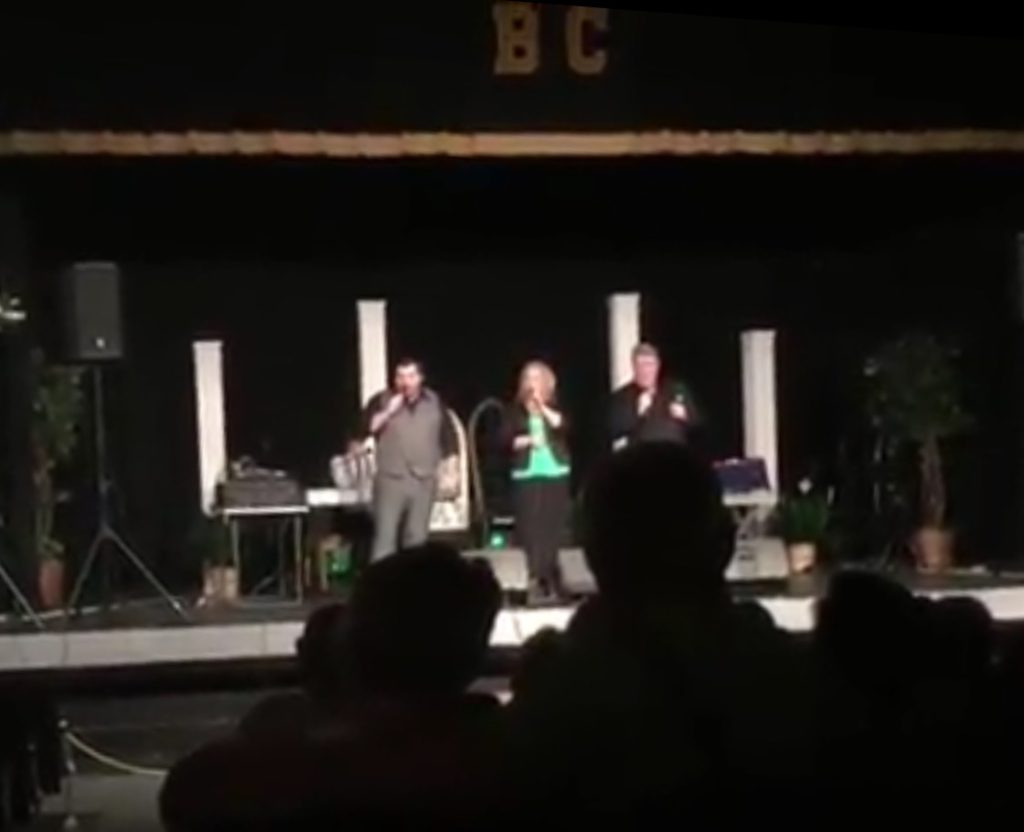 Joseph Habedank – Tweet of the Day:
The Steeles in Cleveland! https://t.co/EdP9lGRUXw

— Joseph Habedank (@JosephHabedank) June 4, 2016
Tags:
Steeles
Posted in
announcements
|
Comments Off

on SGN Scoops Tweet of the Day- The Steeles
Written by Staff on October 13, 2014 – 10:17 am -
The Diamond Awards recognize the best in Southern, Country and Bluegrass Christian music and are hosted by SGNScoops digital magazine and Coastal Media Group. The 2014 Diamond Awards are being held at the Creekside Gospel Music Convention in Pigeon Forge, from November 3rd to 6th . Tim Lovelace returns as the lively host for the Awards show, so you know it will be blast!
Be sure to get your free tickets to the 2014 Creekside Gospel Music Convention HERE
SGN Scoops would like you to meet our top-five finalists for each category of the 2014 Diamond Awards.
Today's category is the 2014 Song Of The Year. Last year, the award went to Brian Free and Assurance for "I Want To Be That Man."
The 2014 Nominees for Song Of The Year are:
"Revival" – Karen Peck and New River
"But God" – The Steeles
"Come And See" – The LeFevre Quartet
"Good News From Jerusalem" – Tribute Quartet
"Calvary's Cry" – Brian Free And Assurance
The Diamond Awards are swiftly approaching. Reserve your free tickets today!
Tags:
2014 Creekside Gospel music Convention
,
brian free and assurance
,
diamond awards
,
karen peck and new river
,
lefevre quartet
,
rob patz
,
sgn scoops
,
Steeles
,
Tribute
Posted in
announcements
,
artists
|
Comments Off

on 2014 Diamond Awards Nominees For Song Of The Year
Written by SGN Scoops Staff on October 16, 2013 – 3:02 pm -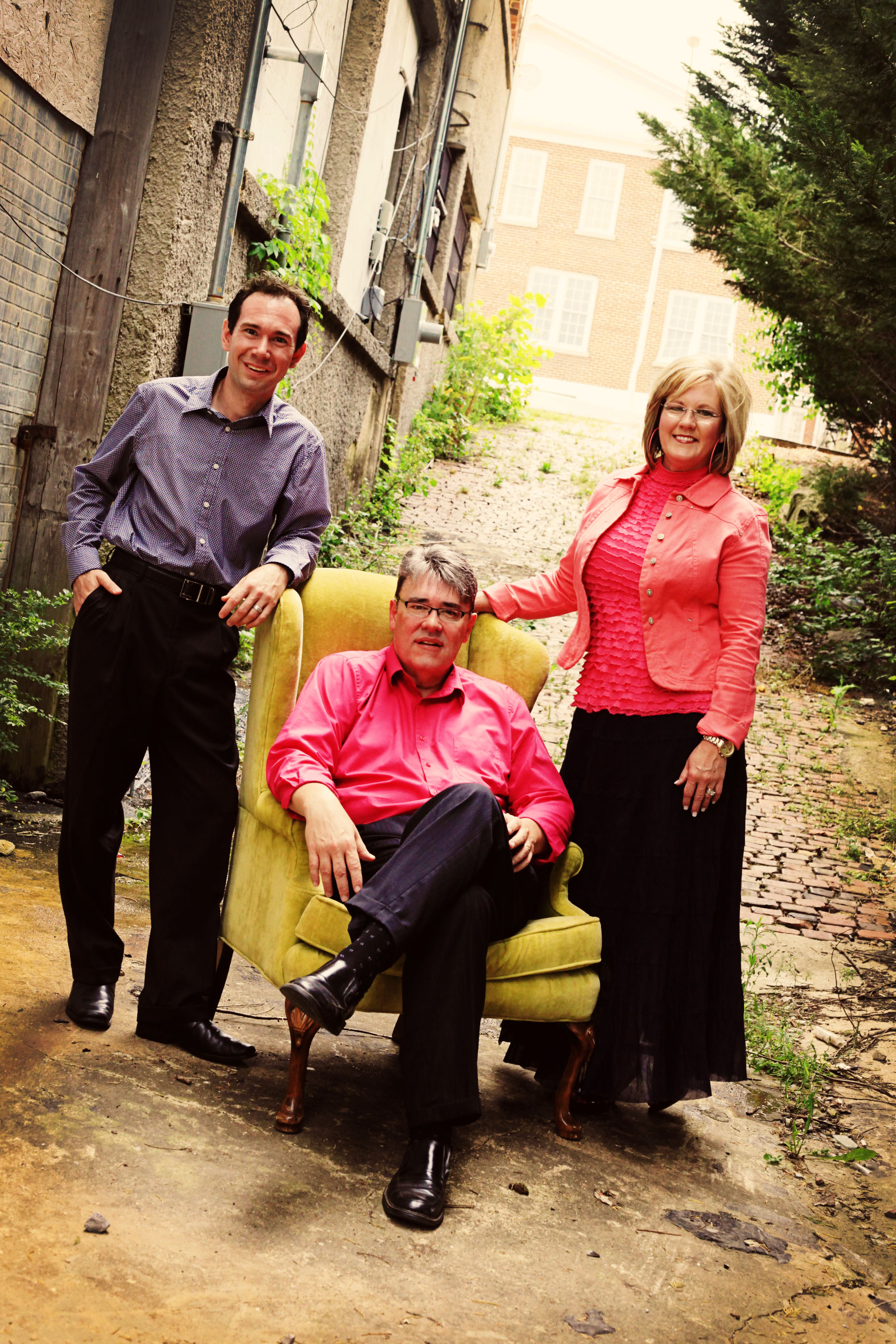 The Steeles officially came off the road in May of 2006. Jeff assumed the duties of Senior Pastor at Faith Baptist Church in Cullman, Alabama. The church experienced exponential growth over the next several years. Then a set of circumstances was set in motion that no Motion Picture Writer could have dreamed up. One Wednesday night prior to the Mid-Week service Jeff was in his office preparing to walk over to the Worship Center to preach. A phone call was put through to his office and he received the news that two of his close friends Josh and Ashley Franks had just experienced an emergency at The Singing in the Sun in Myrtle Beach, South Carolina. Their one year old daughter Priscilla had jumped from Ashley's arms as she was checking her diaper. She landed on her head on a concrete floor. By the time Jeff got the call she was being rushed by ambulance to the hospital in Myrtle Beach. He had the church gather in the altar that night and pray for this family. At the end of the service he called the associate pastor at their home church who he had asked to go and check on the family to inquire as to what was happening. The associate said "Jeff they are taking the baby by ambulance to Charleston, SC for further testing at a larger hospital." Jeff immediately called Ashley's cell phone. She said "Pastor Jeff I am in the back of the ambulance; I don't have enough cell service to talk but I have enough to text." For the next two hours they texted back and forth Ashley talking about how she felt responsible for the accident involving her baby and Jeff trying to bring comfort to a hurting, young mother a long way from home. They got to the hospital and Jeff said "please text me and let me know of the outcome." At 4:12 that next morning his text notification went off beside his bed and Ashley had texted a picture of Priscilla being loaded into the car seat with one of her stuffed animals. The accompanying message said "Praise the Lord all is well!" As the week-end rolled around Jeff found himself sitting alone in his office pondering the events of that Wednesday night. He states "the pictures of that event as it was described to me wouldn't leave my mind. I KNEW the enemy had fired a shot to destroy Josh's preaching ministry, Ashley's singing ministry and to destroy this young family…BUT GOD put Himself in the way…pointed His finger at the devil and said I DARE YOU to cross this line." The thought hit him that so many people had that same testimony. The storm that was headed straight for their house and "turned" the other way. The fire that started on the stove and was caught and they were able to put it out with a fire extinguisher. The wreck they almost had. The disease that was supposed to kill them and they're still alive. Jeff continues "I had heard and experienced this same testimony so many times. Over a two day period in the solitude of my office and through much prayer I wrote the song But God. Now our church is a Southern Baptist Church. It is a pretty dignified bunch. But I remember the first time we ever sung it we did it here at our home church. This place came unglued! Folks stood up, they shouted, they raised their hands, they hooped and hollered for five minutes after we got through. I KNEW this song was special and had a special message." The Steeles teamed up with brand new Morris Music Group who said they would love to put the song out to radio for the group. Jeff said "OK" and the rest is history. The Steeles didn't even have a group as Jeff had been pastoring the church for eight years!! Andrew Ishee (a very familiar name to gospel music) and a lifetime friend of Sherry and Jeff Steele came on board, the song FIRST went to the Internet along with a video that The Steeles produced themselves through their churches (Andrew and Jeff's) television ministries then to radio where it now has moved in just its third month to # 7 on The Singing News Chart! The Steeles having TWO pastor's in the group now and neither one of them feeling led to leave their positions were left with a dilemma. They wanted to sing but how? They came up with the idea of doing a series of events called Monumental Monday's with The Steeles! Everybody they talked to about it said "don't do it…don't even try." Jeff says "we did it anyway and are now booking in March of 2014." And so one song has put The Steeles back on Christian radio, back on the road (to some extent) and back to relevance.
The Steeles even did a date on the National Quartet Convention this year. It was their first trip to the Convention in 12 years. Paul Heil with the Gospel Greats interviewed Jeff that day and asked him…"Jeff did you mean it when you said you were coming off the road in 2006?" Jeff responded…."I absolutely meant it….BUT GOD obviously had other ideas."
By the way…you may wonder how I know so much about this story. Well….Josh Franks is my son-in-law, Ashley Franks is my Daughter and Priscilla is my granddaughter. I was there and witnessed it all. I ask YOU; How many of us would find it quite odd…that we wouldn't be here except for two words….BUT GOD!!!
#butGod
Vonda Easley
Director of Radio Promotions
Morris Music Group
Tags:
Ashley Franks
,
butGod
,
Morris Music Group
,
southern gospel
,
Southern Gospel News
,
Steeles
,
Vonda Easley
Posted in
announcements
|
Comments Off

on Here's the REAL scoop #butGod