Written by SGN Scoops Staff on July 29, 2016 – 1:46 pm -
Prayers are requested for Mary Hurst, the mother of renowned vocal coach Steve Hurst. Mrs. Hurst is in a Chattanooga, Tenn., hospital after suffering a stroke earlier this morning while at the Steve Hurst School of Music in Cleveland, Tenn.
Surgery today to remove a clot in the brain was unsuccessful. Mrs. Hurst remains in the intensive care unit. The family is consulting with doctors about the next course of action, and requests privacy and no visitors at this time.
"Mom is a fighter, and we know God is in control.  He has His hand over her, as well as the doctors and staff who are attending to her," Hurst said. "Thank you for your prayers on our behalf."
Find Updates HERE
Tags:
Southern Gospel News
,
Steve Hurst
Posted in
announcements
|
Comments Off

on Prayers Requested For Mary Hurst, Mother Of Vocal Coach Steve Hurst
Written by SGN Scoops Staff on February 28, 2013 – 11:38 am -
The Littles
By Lorraine Walker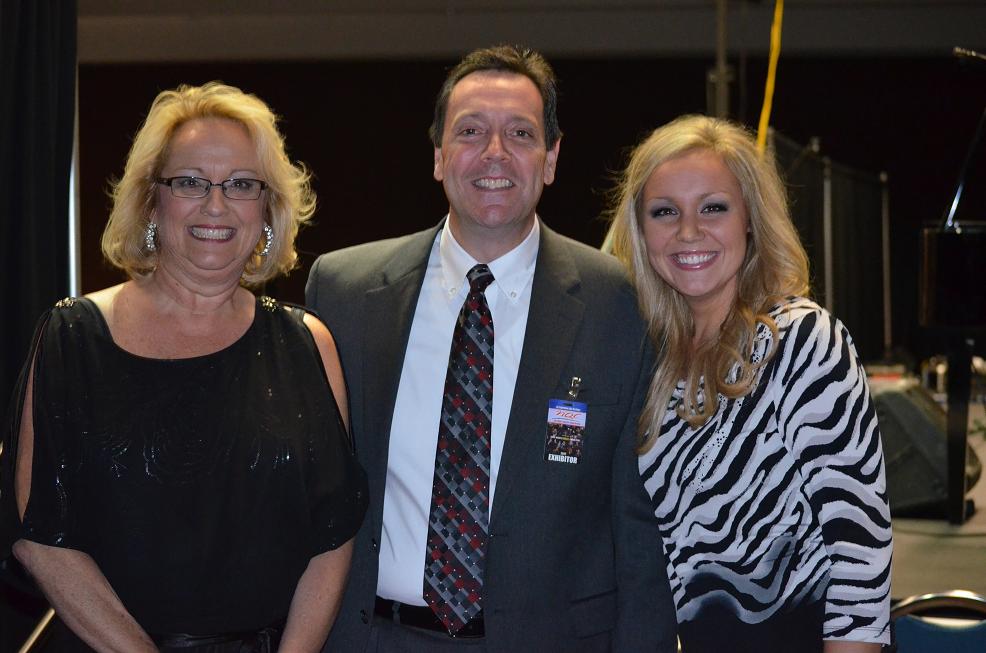 There are many venues that represent success in Gospel music, but few are as respected
as the Main Stage at the National Quartet Convention (NQC). The artists that perform on
this revered platform are the best of the best. The Littles, a family group from Monroe, North
Carolina, have been working hard to achieve their goals as Christian artists. This year they have
seen their first single release to radio hit the charts and they were thrilled to be asked to perform
on the Main Stage this September in Louisville Kentucky. Hard work, diligence to their craft and
keeping their mind on ministry has allowed these artists to begin to see their dreams fulfilled.
Someday Soon is the latest CD from The Littles, recorded at Harvest Gospel Studios in
Huntington, West Virginia. The project was arranged and produced by John Darin Rowsey and
the single "I Know" debuted on the Singing News Top 80 Chart at #64. This was also the song
The Littles chose to sing on the Main Stage of NQC, where they were asked to appear as the Top
Showcase Group. "We each felt incredibly honored and excited, but at the same time humbled
that the Lord would allow us the opportunity to share His love with so many," says Jack Little.
"Just thinking of the potential doors God will open as a result of those few minutes on the main
stage, and the hearts that He will be able to reach through us is something to be excited about!"
"We chose to sing "I Know" for a few reasons," Little continues. "First and foremost,
the message of the song is so important for believers. There are many things about life we don't
understand, but we can live with certainty that God has everything under control and He loves us
so much! Secondly, it is our current release to radio, and not only are we proud of what the Lord
is doing, but we also wanted to honor the hard work of the writers who so kindly allowed us to
record their song, Ms. Tammie Herring, and Ms. Sheri Thrower."
Singer/Songwriter Sheri Thrower says, "I sure wish I could've been at NQC this year, but
I am so thrilled to hear all the good reports. I guess I'm especially glad to hear about The Littles
who won the Regional Artist Show Case and were honored to sing on the main stage with a song
Tammie Herring and I wrote called, "I Know." They are Steve Hurst School of Music students
and have worked so very hard. Their first single ever, in the first month, has hit the charts. More
than that, this family is tight! They have been through very difficult circumstances and the Lord
has raised them up. I think your readers would love hearing how this group can sing songs
like "I'm Gonna Make It" and others on their project, because of their faith and strength in the
Lord. It's true that you can tell if a person or group has been broken by the way they sing. The
Littles don't just perform, they minister."
Ministry is something that Jack Little, an ordained Baptist preacher, has been familiar
with for over 17 years. Jack was introduced to Southern Gospel after becoming a Christian
in 1987 and then began singing with his wife Jan in various groups. In 2006, their daughter
Rebecca joined them and they began traveling locally as The Littles, while continually striving
to improve their sound and performance. They also began to attend the Steve Hurst School Of
Music. Director Steve Hurst says, "The Littles are a part of the Steve Hurst School family. We
are so glad to be a part of their ministry. The Littles have worked so hard to reach the vocal
level where they are now singing. Their love for the Lord coupled with their music abilities will
take them far. We believe that many lives are changed each day by their ministry. Churches
and promoters would be blessed by bringing the Littles to into their services and concerts. We
are blessed to know them." Read more »
Tags:
Harvest Gospel Studios
,
John Darin Rowsey
,
Lorraine Walker
,
Main Stage at the National Quartet Convention
,
Sheri Thrower
,
southern gospel
,
Steve Hurst
,
Steve Hurst School Of Music
,
The Littles
Posted in
artists
,
christian entertainment
,
Christian interest
|
Comments Off

on The Littles By Lorraine Walker