Written by Staff on November 10, 2016 – 4:20 pm -
Suzanne Jennings and Woody Wright's Unique Circuit Rider Creation Strikes a Chord with Listeners
Award-winning Gaither HOMECOMING Artists Creatively Document
a Chapter of Our Nation's History
NASHVILLE, Tenn.—November 7th, 2016—Gaither Music Group's all-new Circuit Rider DVD rode straight to the top of this past week's Billboard Music Video chart in addition to the Christian Music Video chart, according to Nielsen Soundscan, garnering the #1 position on both. The audio version of the docu-musical also claimed the #1 position on the Southern Gospel Album Sales chart and a Top 20 spot on the Contemporary Christian Music chart.
"This project has been a labor of love and a long time in the making," stated Circuit Rider's co-creator Suzanne Jennings. "We feel excited and privileged to be releasing this docu-musical honoring the great men and women who laid the foundations of our faith here in America."
The recording features vocal performances from some of the most celebrated talents on the Gaither HOMECOMING stage, including Guy Penrod, Russ Taff, William Lee Golden, Gloria Gaither, Lynda Randle, Tanya Goodman Sykes, Mark Lowry, Benjy Gaither, Woody Wright, Buddy Greene, Judy Martin Hess, The Isaacs, Joy Gardner, Reggie Smith, Charlotte Ritchie, Angie Primm, Michael Sykes and more. The DVD is hosted by former governor of Arkansas, talk show host and presidential nominee Mike Huckabee.
Created by Jennings and Woody Wright, Circuit Rider is the real-life account of the spiritual formation of a nation and the church we have today shaped in part by the dedication and vision of these circuit riders. These musical performances and readings, sung and read by some of the most well-loved gospel artists, tell the story of these preachers who blazed the trail to share the gospel of Jesus with people of every race and nationality living in little towns and settlements across the nation. These brave men and women, from every denomination and creed, understood the meaning of perseverance and sacrifice. Their stories are not often told, but they are as much a part of the American landscape as Mt. Rushmore and the Grand Canyon.
That story of hardships, revivals, baptism, sanctification and suffering is captured through this release, which is currently airing as a TV special on a large number of networks including PBS, DirecTV, Dish TV, AT&T U-verse, TBN, RFD, GaitherTV, FamilyNet, CTN, GMC, GMTN, Guardian, Liberty, TCT and TLN. In Canada it is airing on Vision TV, The Miracle Channel, CTS and Hope TV.
Gaither Music Group brought in the esteemed Michael Merriman to direct the filmmaking, and he and Stephanie Reeves produced the LIVE performances taped at Fiddler's Grove Historic Village in Lebanon, Tennessee. Jennings and Michael Nolen teamed up for the screenwriting.
Circuit Rider is exclusively distributed by Capitol Christian Distribution and is available throughout general market stores and the Christian marketplace in addition to online retailers including iTunes, Amazon and www.gaither.com.
To enjoy a promotional video of the DVD, visit YouTube clip here:

CD and DVD SONG LISTING:
01. Burnin' (featuring Guy Penrod)
02. Circuit Rider (featuring William Lee Golden & Russ Taff)
03. The Raven (featuring The Isaacs)
04. Bluegrass Moon (featuring Buddy Greene)
05. I'm the Clay (featuring Judy Martin Hess/Charlotte Ritchie/Tanya Goodman Sykes)
06. Mine All Mine (featuring Lynda Randle)
07. We Go Alone (featuring Joy Gardner & Woody Wright)
08. So Many Miles (featuring Reggie Smith)
09. The Old Man (featuring Benjy Gaither)
10. Refining Fire (featuring Michael Sykes)
11. Against the Grain (featuring Mark Lowry)
(Top to Bottom) Oak Ridge Boy William Lee Golden and Russ Taff, Buddy Greene and cast film the new Circuit Rider DVD.
Photos by: Daniel Meigs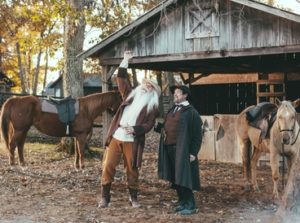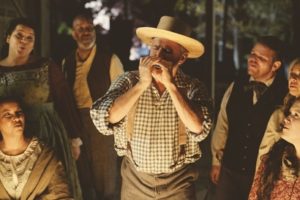 Tags:
Benjy Gaither
,
Circuit Rider
,
Gaither Gospel Series
,
Gloria Gaither
,
guy penrod
,
LYNDA RANDLE
,
Mark Lowry
,
russ taff
,
Tanya Goodman Sykes
,
William Lee Golden
,
Woody Wright
Posted in
announcements
,
artists
|
Comments Off

on Gaither Music Group's All-new Docu-musical Rides to Top of Three Music Sales Charts
Written by scoopsnews on October 4, 2016 – 3:25 pm -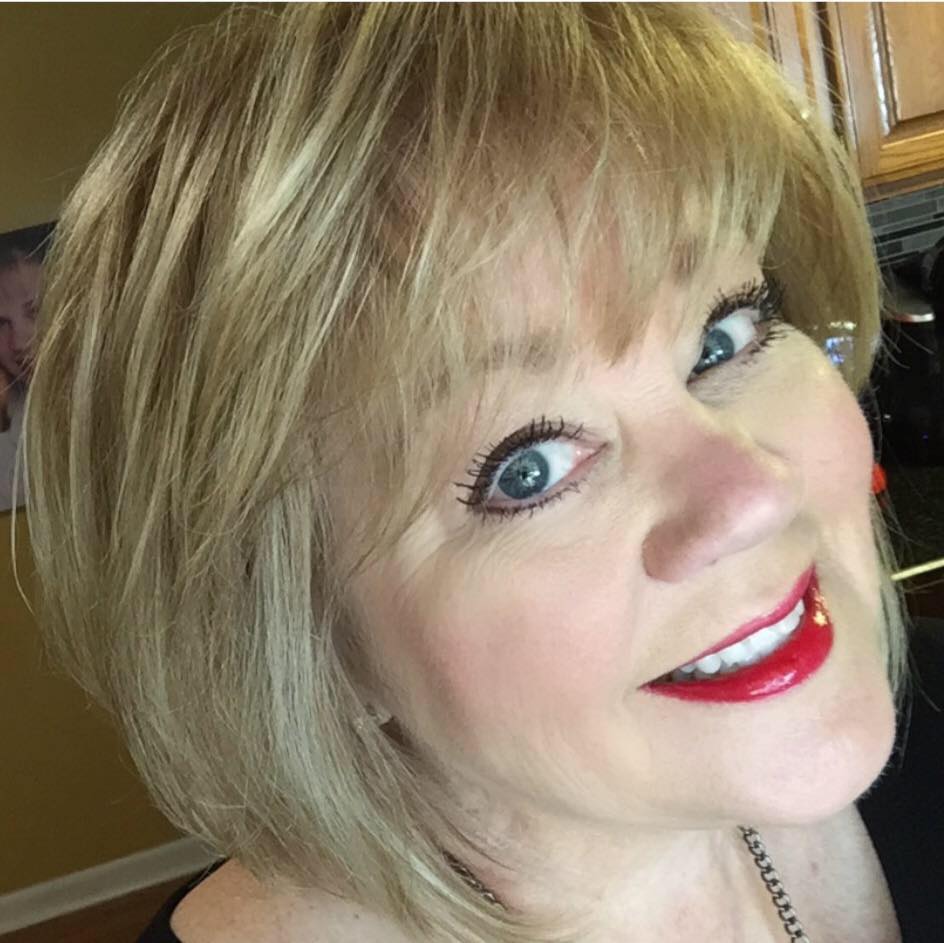 Earlier today, Tanya posted a video asking for prayer. We at SGN Scoops are praying for this sweet lady.
Will you join us?
Click Link Below to Watch Video:
https://www.facebook.com/tanyagoodmansykes?fref=ts#
Tags:
Tanya Goodman
,
Tanya Goodman Sykes
Posted in
announcements
|
Comments Off

on Tanya Goodman Sykes Requesting Prayer
Written by SGN Scoops Staff on December 11, 2014 – 7:58 am -
We asked  Tanya Goodman Sykes ..  What is your favorite Christmas Memory?
Coming home from a big family Christmas gathering and hearing "Santa" Ho ho ho ing and jingle bells ringing. My sister and I ran through the house searching for him. Just when we thought we had him, he apparently escaped through a window. It was open and the curtains were blowing in the breeze. He had eaten our cookies and left presents under the tree. In all the excitement, my sister, my mom and I couldn't find my dad to tell him about our exciting adventure. Hmm, I wonder where he might have been?
Tags:
Christmas 2014
,
southern gospel
,
Southern Gospel News
,
Tanya Goodman Sykes
Posted in
exclusive report
|
Comments Off

on Tanya Goodman Sykes .. What is your favorite Christmas Memory?
Written by SGN Scoops Staff on October 9, 2014 – 9:25 am -
NASHVILLE, Tenn.—October 9, 2014—Gaither Music Group is excited to announce a partnership with newly formed trio Goodman Revival, of Smyrna, TN. Tanya Goodman Sykes, Michael Sykes and Johnny Minick, each of whom are seasoned Christian music veterans, have joined together to perform and record as a trio, capturing the musical styles and heritage that have endeared them to countless people around the world.
"This music has become the fabric of our lives," describes Goodman Sykes.  "The legacy of my family has contributed to each of us. They were our mentors. They taught us to not do what everyone else does…but to be true to what you are. So we chose the songs we loved and put our fingerprints on them.  If we can honor our roots and sing with the same spirit that inspired us, we will feel accomplished."
Accomplishments are nothing new to this team of veteran singers and musicians.  After singing with her family, including her father, Rusty Goodman, as a teenager, Tanya performed solo concerts and toured with Michael whom she had met and married while traveling.  Amidst becoming a mother to two daughters, she found time to be a member of the trio Heirloom, record a GRAMMY® Award-winning album of lullabies for children, sing on numerous recordings as a Nashville studio singer and become a featured soloist in Nashville's Christ Church Choir.
Before playing piano on the road with The Goodmans, Michael toured with artists including the Hemphills, Ponder, Sykes & Wright, Sammy Hall and Willie Wynn and the Tennesseans. He then began working as a producer where he blossomed, shaping the recordings and careers of artists including the Gaither Vocal Band, The Martins, The Oak Ridge Boys, J.D. Sumner & The Stamps, The Imperials, Dottie Rambo, Russ Taff and Michael English among others.
On the road since the age of 17, Minick performed with The Happy Goodman Family in the mid-'70s as a piano player before starting his own family group.  In 1996, he rejoined The Goodmans, forming a trio with Howard and Vestal Goodman.  The three of them toured together for five years, recorded several projects and appeared regularly on the 
Gaither Homecoming
 events. In addition to his singing career, in 1993, Minick started
River of Life Church
, in Smyrna, TN, which he still pastors today.
"Singing with Goodman Revival feels like more of a gift than anything," explains Minick.  "God has given us something with this. We love what we do, and we spend a lot of time laughing!"
"There is a trust between us," says Goodman Sykes.  "Friendship is at the core of what we are doing, and we have a wealth of shared experience, growing up in church all the time and having this music as such a big part of our lives.  We are taking things a day at a time, walking through doors as they open and enjoying this adventure."
Part of that adventure has resulted in their debut recording, Songs in the Key of Happy (Gaither Music Group), which is scheduled to release in January of 2015, along with a companion live performance video hosted by Bill Gaither.
"We are all 'family,' so we have a good time," explains Sykes.  "Our time together in the studio, well, I can hardly talk about it.  It's real.  I didn't expect to feel this. It just feels right."
The
Songs in the Key of Happy
CD and DVD will be exclusively distributed by
Capitol Christian Distribution
and will be available throughout general market stores and the Christian marketplace in addition to online retailers including
iTunes, Amazon
and 
www.gaither.com
.
Tags:
Goodman Revival
,
Johnny Minick
,
Michael Sykes
,
Songs in the Key of Happy
,
southern gospel
,
Tanya Goodman Sykes
Posted in
announcements
|
Comments Off

on GOODMAN REVIVAL: Singing in the Key of Happy