Written by Staff on September 19, 2014 – 10:28 am -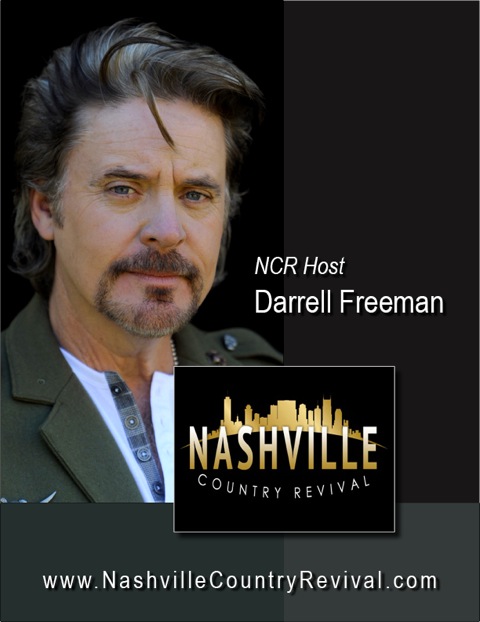 Franklin, TN (Mansion Entertainment) September 19th, 2014 – Due to the popularity of the TV show Nashville Country Revival, Mansion Entertainment has announced plans for a third year of production of the show and will add Gospel Music personality and performer, Darrell Freeman, as the host. Freeman got his start at the young age of 13 in his family band and has since garnered much success and popularity with his own family group, The Freemans. Over the years The Freemans have scored multiple chart topping songs and garnered industry nominations and awards. In addition to naming Freeman as the new face of NCR, Mansion has partnered with Big Merlin Productions to produce the future episodes.
Nashville Country Revival was initially launched on The Nashville Network (now Heartland TV) two years ago and since that time has gained popularity and a strong following with its appearances on major networks such as Daystar TV, TCT and other national platforms. The show found a niche with viewers by offering inspiring music with a Country and Bluegrass flavor from popular artists such as Danielle Peck, Brand & Dean, Marty Raybon, Jeff & Sheri Easter, Red Roots, Brad Davis, Jason Crabb while introducing a host of new talent to its viewers as well.
NCR recently entered new territory with nine episodes of NCR being launched on Hulu. Amazon Prime will come on board in the near future offering Nashville Country Revival episodes to its subscriber base as well. Future episodes with host Darrel Freeman will be launched by the end of 2014 on both Hulu and Amazon Prime.
For more information on Nashville Country Revival visit www.nashvillecountryrevival.com.
Tags:
Amazon Prime
,
Big Merlin Productions
,
Country Gospel Music
,
Darrell Freeman
,
Gospel artists
,
Heartland TV
,
Hulu
,
Inspirational Country
,
Mansion Entertainment
,
nashville country revival
,
TCT
,
the freemans
Posted in
announcements
,
artists
|
Comments Off

on Darrell Freeman To Host Future Episodes of Nashville Country Revival
Written by SGN Scoops Staff on April 16, 2014 – 9:12 am -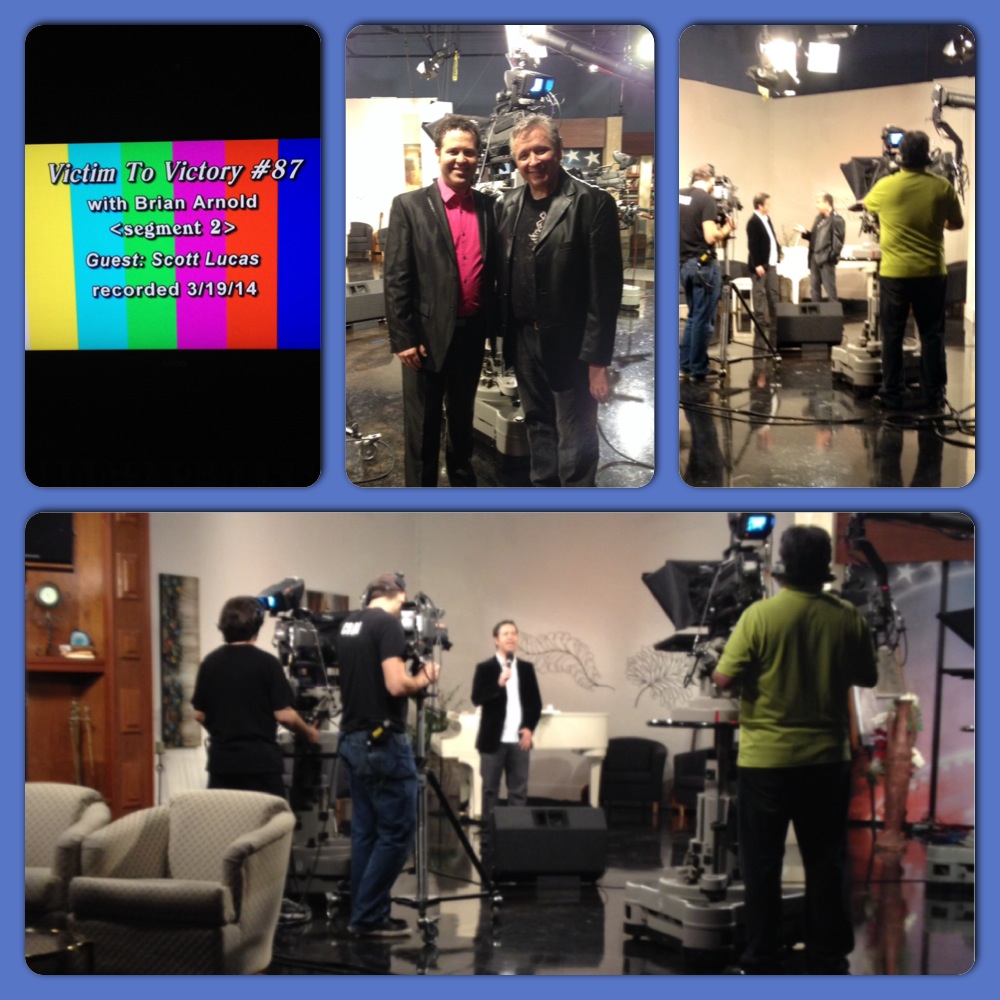 Nashville, TN April 15, 2014- Standing Ovation singer/songwriter, Scott Lucas was the featured guest on Brian Arnolds program "Victim to Victory" on the TCT Network. Scott filmed two shows, which will air May 18th & May 25th at 9:00pm on Direct TV 377 as well as other providers who carry TCT programming. Scott performed several songs on the programs and spent some time talking with Brian Arnold.
Brian Arnold is known as the "one-handed piano player" and is also becoming one of America's most sought after motivational speakers and evangelists. For more than 20 years, Brian has ministered to millions all around the world. Nearly 15 years were spent in Branson MO opening for some of America's premier talent, performers like Roy Clark, Ray Stevens, Ricky Skaggs, Loretta Lynn, Porter Wagoner, Frankie Avalon and many more. While in Branson, Brian also sang and played the piano for Silver Dollar City's resident Gospel quartet, Chosen Few. Brian has spoke at events with Don Piper (author of "90 Minutes in Heaven"), Samaritan's Purse (with Franklin Graham) and Compassion International (traveling to Bolivia and Guatemala), along with continuing to speak at all different kinds of churches and events.​
Arnold shares: "Scott is a dynamic young man with a powerful voice and testimony of God's grace. Victim To Victory strives to bring different guests each week with stories of living lives of victory. Scott was a perfect fit with his life story and our audience will be greatly blessed by his ministry."
"What an honor to be asked to be on Brian's show!" says Lucas. "I have known Brian for several years and have been blessed by his ministry. Every time I hear him play the piano I am reminded that with God ALL things are possible."
For more information on Scott Lucas visit http://www.scottlucasmusic.com
For more information on Brian Arnold visit http://www.brianarnoldministries.com
Tags:
Scott Lucas
,
Southern Gospel Music
,
Southern Gospel News
,
TCT
,
Victim to Victory
Posted in
announcements
|
Comments Off

on Scott Lucas to Appear on TCT Network
Written by SGN Scoops Staff on February 4, 2014 – 10:29 am -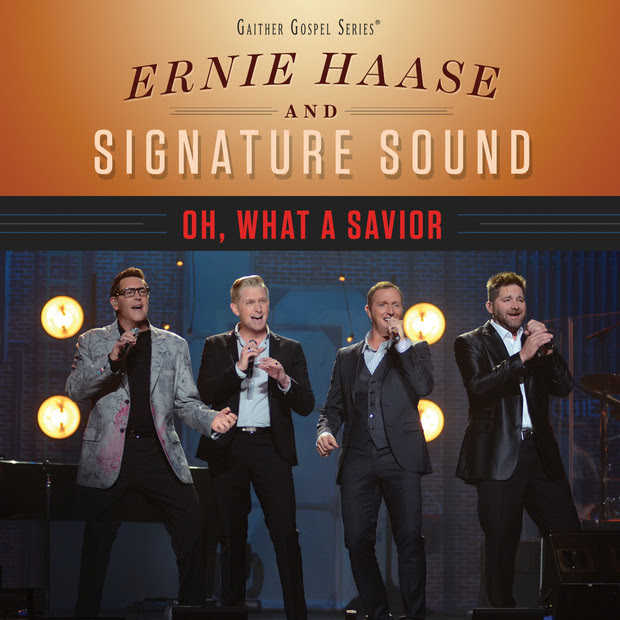 February 4th, 2014

—NASHVILLE, Tenn.–Award-winning and GRAMMY
®
–nominated quartet Ernie Haase & Signature Sound are releasing an all-new CD and DVD today.  Oh What a Savior, a LIVE project recorded at the Carson Center in Paducah, Ky., was produced by GMA DOVE Award-winning producer and songwriter Wayne Haun.
The group, which features Ernie Haase, Doug Anderson, Devin McGlamery and Paul Harkey, brought their hallmark energy to the stage to perform Gospel standards such as "Swing Low, Sweet Chariot," "Heavenly Parade," "Up Above My Head (I Hear Music in the Air)," "Noah Found Grace in the Eyes of the Lord" and "Scars in the Hands of Jesus" as well as a new, crowd-stirring arrangement of "When the Saints Go Marching In."
"We sang 'This Ol' House' while in Chennai, India, a couple of years ago; and we included a bridge of 'When the Saints Go Marching In' as part of that arrangement," recalls Haase.  "When we began to sing the bridge the crowd exploded.  We decided right then we needed to do our own arrangement of this Gospel standard."
One of the group's most requested Gospel standards ongoing is Haase's now signature rendition of the title cut, "Oh What a Savior."
"I never tire of singing this song," Haase describes.  "To have a song people demand you sing is a career maker to say the least. However, to have audiences sing along with you and take the song away from you takes things to another level. Dare I say a 'heavenly level.'  That's worship!" 
In addition to popular favorites, the group recorded several brand new songs on the release including the intimate "Shh, Be Still," sung around the piano; the first radio single "That's Why (I Love Him So)"; and "Sometimes I Wonder."  The group was joined throughout the evening by special guests including the trio Beyond the Ashes, Gaither HOMECOMING favorite Wesley Pritchard and Broadway sensation J.Mark McVey (Les Miserables) who joined the quartet for a chilling rendition of The Sound of Music standard "Climb Every Mountain."
"We hope listeners and viewers of the new release will experience joy, hope and encouragement," stated Haase.  "These are tough times that we are living in, and I believe God placed Signature Sound here for a time such as this to be a bright light."
Oh What a Savior
has been airing on national tv networks including
RFD,
DISH TV, DIRECTV,
TBN, Family Net, FFE, RURAL TV, TNN, Airtime, CTN, The Walk TV (formerly Legacy), TCT
and TLN and also in Canada on Vision TV, CTS, Grace TV and the Miracle Channel. The DVD is also featured on Gaither TV (available on Roku, Google TV and the Internet)
.
The group will be featured on the next two broadcasts of "Daniel Britt & Friends," a Gospel radio show on SIRIUS XM Satellite Radio's enLighten channel (Sirius XM Channel 65).  The guys share stories from the road, describe the making of the Oh What a Savior recording and preview songs from the new release.  The one-hour shows will air as follows:  Monday, February 3rd, at

7PM EST

; Thursday, February 6th at 10PM EST; and Saturday, February 8th, at

12PM

/

NOON EST

.
The new CD and DVD, available on February 4th, are
exclusively distributed by Capitol Christian Distribution and are available throughout general market stores and the Christian marketplace in addition to online retailers including iTunes, Amazon and

G
ait

her.com
.
Tags:
Airtime
,
CTN
,
Devin McGlamery
,
DISH TV
,
Doug Anderson
,
Ernie Haase
,
Ernie Haase & Signature Sound
,
Family Net
,
ffe
,
RFD
,
RURAL TV
,
Southern Gospel News
,
tbn
,
TCT
,
The Walk TV (formerly Legacy)
,
TNN
Posted in
announcements
|
Comments Off

on Ernie Haase & Signature Sound Release All-new CD and DVD, Oh What a Savior