Written by Staff on August 4, 2019 – 10:16 am -
El Paso, Texas: 20 killed, over two dozen injured.
Dayton, Ohio: 9 killed, 27 injured
Almost 100 people's lives were changed within a span of 24 hours. Think of all the first responders, the witnesses, the families, the loved ones of everyone involved. So many people who will never be the same.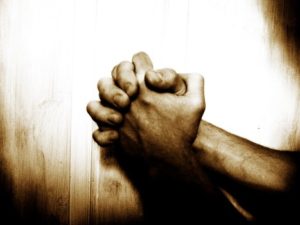 SGNScoops would like to express our sympathies, prayers, and love towards all of you who will never be the same today.
Some of you are asking why God would allow these atrocities. For the many reasons that so many have written about, how evil affects the world, and how bad things happen to go both good and bad people, but also I would like to add one more thought.
While still experiencing some of the effects of evil through chronic pain, one of the answers to the why question that I have found, is this: Sometimes we need to be reminded that we are not in control. We do not have a say over everything that happens to us. For those of us who like to control everything, this is hard to take. But we must come to terms with the fact that bad stuff happens and we cannot always control or fix it.
Secondly, every good and perfect gift is from God. If what you are receiving is not good or perfect, then it follows that it is not from God. So don't blame him for making that person turn a gun on innocent bystanders. However, his reasons for not preventing it… somethings we are not meant to understand.
Good things happen to us and we don't ask why, demanding that God gives us an answer. Just a thought.
Whatever the reasons are for God allowing things to happen to us, sometimes he does not give us the answers, sometimes he just wants us to trust him. What is the reason for faith and trust if what you believe in is tangible and visible? It makes no sense to say, "I believe in this blanket that is on top of me." Where is the faith in that? To trust in something you cannot see or touch, that is faith.
Above all, remember this: God is in ultimate control. He will have the final say. If you believe the Word in the Bible, and you have read Revelations, you know it is going to get worse before it gets better. But it will get better.
Dear survivors and all those touched by the hand of evil today: We pray you will feel the overwhelming, never ending love of God and His Peace today.
To everyone reading this: Cast all your anxiety, cares, fear, worry, anger that these events have stirred in your soul, onto an Almighty Father, who is good, loving, and powerful, and who cares for you beyond your ability to imagine. He allowed his own son to be cruelly tortured and killed by evil so that he could show you this love. Then he raised him up from death to life to show you that you can also have eternal life. Trust him.
In our thoughts and prayers,
Lorraine Walker
For SGNScoops
Tags:
Dayton
,
El Paso
,
Ohio
,
Prayer
,
Shooting
,
Texas
Posted in
announcements
,
Christian interest
|
Comments Off

on El Paso, Dayton, we pray for you
Written by scoopsnews on November 6, 2017 – 6:50 am -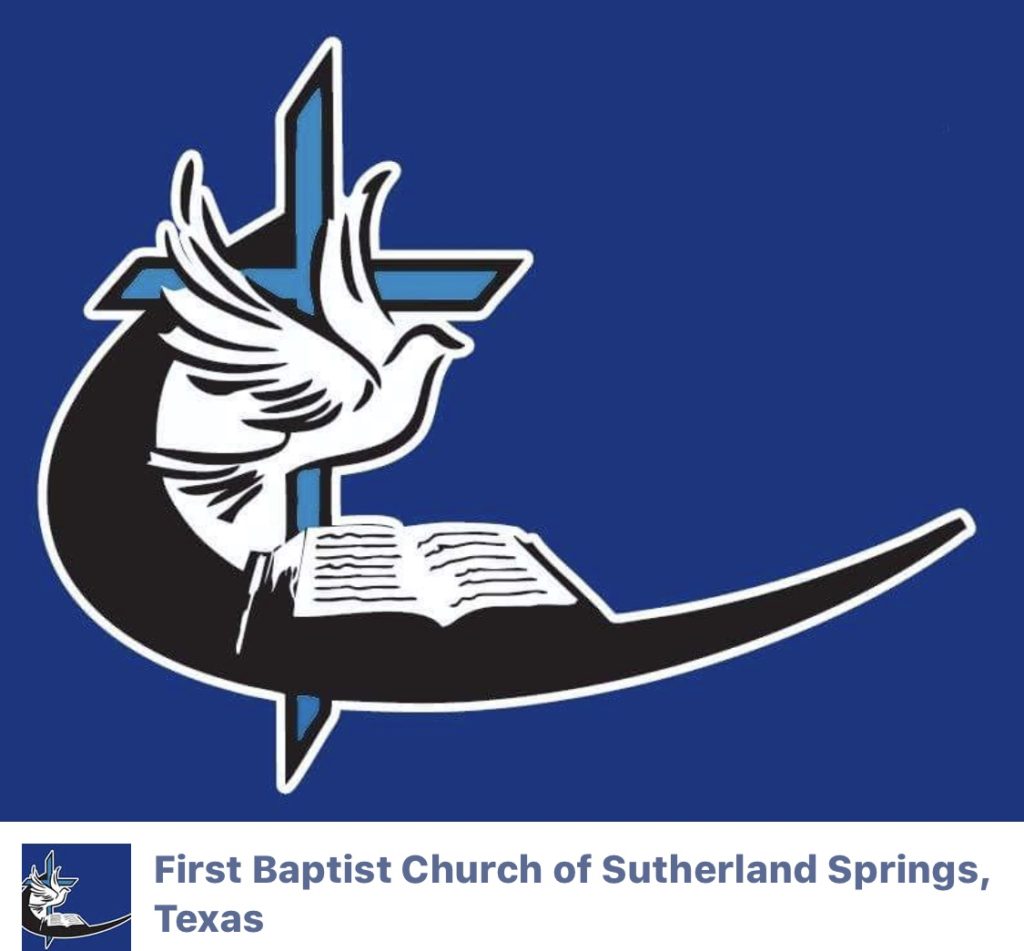 We at SGN Scoops are saddened by the  shooting at the First Baptist Church in Sutherland Springs, Texas, a small town southeast of San Antonio.
Please join us in praying for the church and all families involved.
Rob Patz
Tags:
First Baptist Church of Sutherland
,
Texas
Posted in
announcements
|
Comments Off

on Please Pray for First Baptist Church in Sutherland, Texas
Written by SGN Scoops Staff on January 25, 2016 – 9:31 am -
This past weekend the GMAA handed out its awards here is a list of winners:
2016 GMAA  Award Winners list:
Male Soloist-          John Randolph
Female Soloist-     Brenda North
Group Male Vocalist-  Joshua Wallace
Group Female Vocalist- Renate Duty
Promoter of the Year-    Rhonda Hendrix
Duet of the Year-        Terry & Debra Luna
Trio of the Year-  (Tie)   Canaan Bound
                                    The Armstrong Family
Musician of the Year-  Ron Van Volkenburg
Band of the Year-    The Wallace Family
Songwriter of the Year- Don Earley
Song of the Year-  'Settle my Soul'   Gaye Gastineau
Group of the Year-  The Wallace Family
Special Ministry Award-  Cheryl Mays
Find out more about the GMAA
HERE
Tags:
GMAA Award
,
Texas
Posted in
artists
|
Comments Off

on 2016 GMAA Award Winners
Written by SGN Scoops Staff on August 5, 2014 – 9:22 am -
Groundbreaking Family Celebrates 20th Anniversary with Limited Engagements Scheduled for 2015
Tour Presented by Global Promotions
Nashville, TN (

August 5, 2014

) – In 1994, The Crabb Family began a journey that took them to amazing heights in the Christian music world. From their small country church platform in Beaver Dam, KY this family group blazed a trail and set a standard for music that is still unparalleled today. It's hard to believe, but that was twenty years ago – the group was founded in 1994. 
Today, the group is excited to announce The Crabb Family Platinum Reunion Tour in celebration of their 20th anniversary. Presented and produced by Global Promotions, the tour begins early January and will run through mid-February with a total of eight tour dates. Complementing the evening will be special guest Mike Bowling. With each member's very busy schedule, this may be the only chance to see the entire family together in 2015 – this is a night you don't want to miss! Aaron, Adam, Jason, Kelly and Terah made the exciting announcement this morning in Nashville, TN via the Solid Gospel Radio Network during a special "Crabb Take Over" during the

9 – 10 AM CST

hour.
With sixteen number one songs, eleven GMA Dove Awards, numerous Singing News Fan Awards and three Grammy award nominations to their credit, the evening with The Crabb Family will feature music from across their illustrious career highlighting each member's amazing talent. Audiences will enjoy a wonderful night of music, worship and fun!
The Crabb Family 20th Anniversary Platinum Reunion Tour Dates:
01/09/15

– Tyler, TX – Rose Heights Church
01/10/15

– Memphis, TN – First Assembly of God
01/16/15

– Pace, FL – Pace Assembly Ministries
01/17/15

– Lake Charles, LA – Christian World Ministries
01/30/15

– Birmingham, AL – Metro Church of God
01/31/15

– (Atlanta) Powder Springs, GA – Trinity Chapel
02/13/15

– Lynchburg, VA – Tree of Life Ministries
02/14/15

– Spartanburg, SC – Spartanburg Expo Center
A limited number of VIP tickets will be available at $38.00 for each night which includes artist circle seating, a private meet & greet with the entire family and a special commemorative family photo. General admission tickets will be $20.00. One guitar autographed by the entire family will be given away at each concert.
Tags:
Crabb Family
,
Global Promotions
,
Jason Crabb
,
PLATINUM REUNION TOUR
,
Southern Gospel News
,
Texas
Posted in
announcements
|
Comments Off

on CRABB FAMILY ANNOUNCES 'PLATINUM REUNION TOUR'
Written by SGN Scoops Staff on June 11, 2012 – 1:22 pm -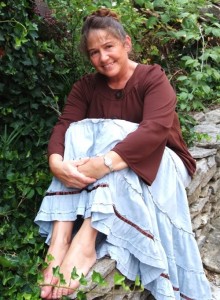 BYRON, Ga. – (June 10, 2012) – 2012 Absolutely Gospel Music Award nominee Sharron Kay King is embarking on a month long tour to Texas this month as a part of her 2012 Story of My Life Tour. The popular singer/songwriter will be taking her stories and songs throughout the state while making many radio and media stops along the way.
Sharron commented, "I always love visiting my friends in Texas. We always have a great time, and I always love seeing how God uses my testimony to touch others' lives. My prayer is just that God continues to use me as His vessel on these tour stops."
Sharron will be at the following dates and venues:
June 10 – First Baptist Church, Chandler, TX
June 10 – Pentecostals of Katy, Katy, TX
June 14 – Ladies Brunch at Lake Side Cabin, Pittsburg, TX
June 15 – First Church of the Nazarene, Pittsburg, TX
June 16 – Mayfield Road Baptist Church, Arlington, TX
June 17 – Calvary Temple, Bonham, TX
June 20 – Faith Outreach, Greenville, TX
June 24 – Faith Baptist Church, Vernon, TX
June 24 – First United Methodist Church, Lawton, OK
June 26 – Woodlands Church, The Woodlands, TX
June 29 – First Baptist Church, Wimberely, TX
July 1 – Bethel Pentecostal Fellowship, Tomball, TX
In addition, Sharron will be making a stop at the 13th Annual Absolutely Gospel Music Fest on Thursday, July 19, 2012 as a part of her tour. She will also share the stage with Gordon Mote in Butler, Georgia on July 6, 2012.
Sharron is currently prepping for her new studio release. The new album, tentatively titled The Story of My Life, will be released through Lamp Music Group and produced by Mike Pillow. Sharron begins tracking for the new release on July 17th.
The Story of My Life is Sharron's first studio release in over five years and is the follow-up to the Absolutely Gospel Music Award nominated Don't Stop Believing. The new recording will mostly feature songs written by King as well as cowriters Steve Chapman, John Robinson, and a special song submitted to Sharron by Steve & Annie Chapman. The brand new album will also feature a duet with Southern Gospel legend Ann Downing.
"I truly believe God has placed His hand of grace upon this project for it's been five years since the release of my last album Don't Stop Believing," mentioned Sharron. "There have been churches, friends & family who have pitched in to help me accomplish this for my ministry. I can't thank folks enough for the continued prayers & support of my ministry."
More information on the new project will be released at a later date. Until then, you can hear her currently single featured this month on AbsolutelyGospel.com's MP3 features. The new single, titled "Look Up", is available to hear via a free stream on the popular Gospel music news and information site alongside current releases from Wilburn & Wilburn, Gold City, Mark Dubbeld Family, The Freemans, and Eighth Day.
More information as well as booking information on Sharron Kay King can be found at http://sharronkayking.com. Fans can visit Sharron on Facebook at http://www.facebook.com/pages/Sharron-Kay-King-Official-Fan-Page/102290253148210 .
Tags:
lamp music group
,
sharron kay king
,
southern gospel concerts
,
Southern Gospel Music
,
Southern Gospel News
,
Texas
,
The Story of My Life
Posted in
announcements
|
Comments Off

on Sharron Kay King Embarks On Month-Long Story of My Life Tour In Texas This Month
Written by SGN Scoops Staff on March 11, 2012 – 6:12 pm -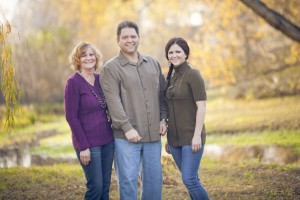 (PASADENA, TX) – The Harris Family is celebrating the release of a brand new album. Created to Worship is the 5thstudio recording from this Texas based family group, who traveled to South Carolina to work with their trusted friend and long-time music producer, Art Bain, who says, "As a producer, working with the Harris Family is PURE JOY! These folks truly have an understanding of what music is supposed to sound like . . . they are expert at harmony and great arrangements."
Group members Sue Harris and Kristen Harris Johnson penned six of the twelve songs on this recording. Other songs include one cover song, originally recorded in 2001 by the then popular Contemporary Christian group FFH, as well as five songs written by some of the most respected writers in Christian music today. The title for the project was taken from a song written by Chris Allman, I Was Created to Worship the Lord, which happens to be the group's first radio single from the project. That song, being distributed through Radioactive Airplay, scored the number 1 spot on the Radio Music Week Top 100 Southern Gospel Music Chart in it's first week. Charles Brady, President and Founder of Caraway Media Group, the parent company of Radioactive Airplay says, "Radio loves the Harris Family and this newest Harris Family project is already encouraging radio listeners around the world. Incredible songwriting, wonderful musical arrangements and beautiful family harmony all come together with a passion for worship that really sets this project apart!"
In addition to writing and selecting songs with a solid lyrical content, this group is careful to make sure the style and arrangements of their songs are fresh and modern. "We have learned the importance of connecting with our audience when we are in a church service or concert event," states Sue Harris of the group. "We do not want to simply perform. We want to engage our audience to worship with us. We want to sing songs that relate to them and reach them right where they are in life. God has placed us in the middle of a very diverse group of people. Not only do we sing in small churches where most everyone is already a Christian, but we also do concerts and lead worship in large churches and prisons." Roger Harris adds, "I believe this project is our best mix of songs to date. These songs have ministered to me personally, and I hope they will minister to all ages young, old and in between." Kristen Harris Johnson concludes, "The diversity of the songs on this project definitely match the diversity of our audience, yet they all share the same theme: Worship! Jesus Christ is truly the name above every name, and we hope these songs reflect that truth and bring glory to Him alone."
The Harris Family consists of Roger and Sue Harris, and their daughter, Kristen. They make their home in Pasadena, Texas and have been singing Southern Gospel music since 2003. For additional information about The Harris Family, you may visit their website: www.harrisfamilymusic.com, or call their ministry office at (713) 301-8963. Follow them on Facebook at www.facebook.com/harrisfamilymusic.
Tags:
Created to Worship
,
Faith
,
FFH
,
Harris Family
,
praise and worship
,
Radioactive Airplay
,
southern gospel
,
Southern Gospel News
,
Texas
Posted in
announcements
|
Comments Off

on A New Album, Along With a New Radio Single from The Harris Family