Written by Staff on March 4, 2014 – 2:03 pm -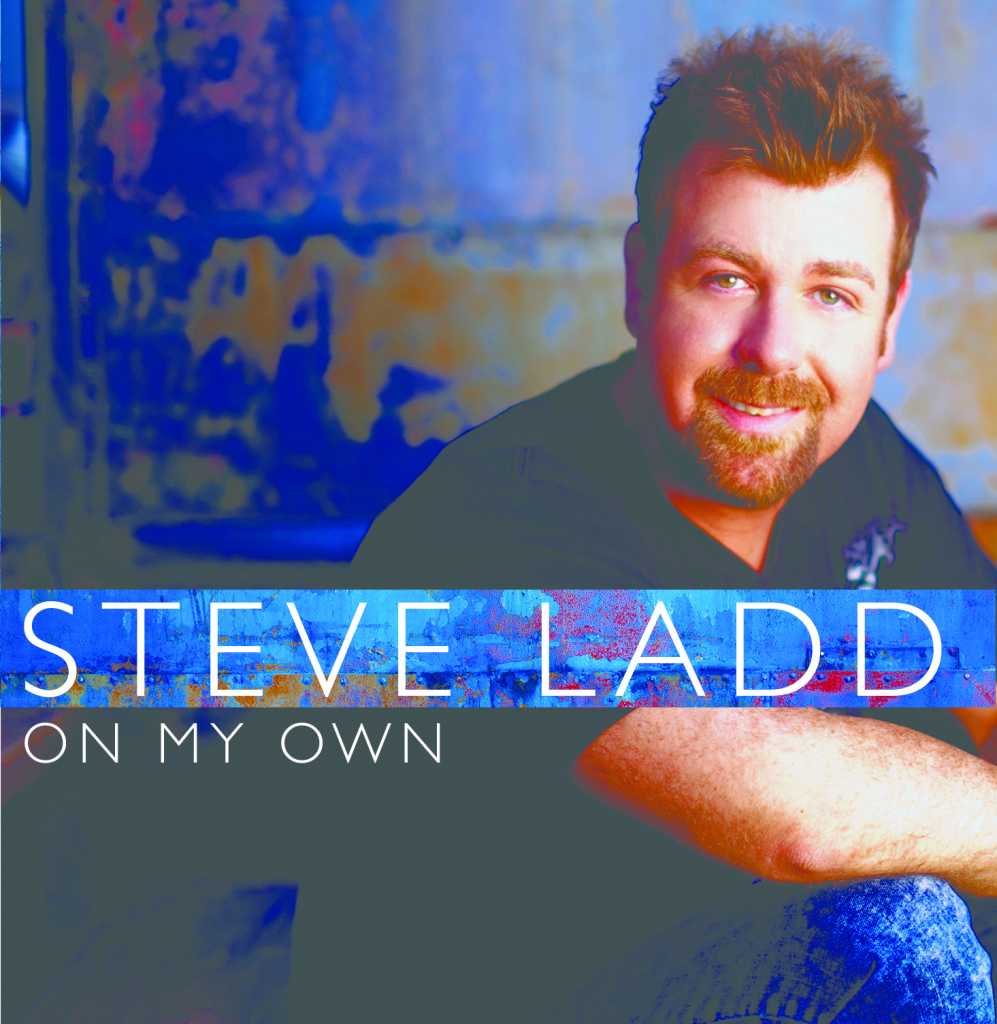 From the Anchormen to Gold City, Steve Ladd's career in Southern Gospel carried him across the country and across the airwaves as one of the top Gospel tenors in the late 1990's through to 2009. Since that time, Ladd has recorded three solo albums, with his latest CD On My Own containing a mix of songs that showcase his vocal range, evolving musical style and deep passion for the lost. In this season of giving, he shares how he has also expanded his ministry to giving to those who can't give back, through assisting with Compassion International and also The Bridge Ministry in Nashville, Tennessee.
Steve Ladd recently spoke with Scoops about his new album. "I'm so proud of On My Own," said Ladd. "I had a lot of help making it from the fans getting behind it and supporting the project, to the people involved in making it a reality. My friends and legends Michael Sykes and Michael English, along with myself, produced the album. These songs are exactly what I wanted to say in this time of my life, and I'm getting reports of how some of the songs are having life changing results!"
Gospel artist Michael English says he's a fan of this versatile soloist. "Steve Ladd is one of the best singers I've had the privilege of knowing and producing. He's also one of my best friends. I've never known a more humble and giving man. I'm honored to have worked with him on this new project. You will not be disappointed when you hear it."
Ladd had some well-known artists assist with background vocals on the CD, including Joyce Martin and Michael English. Another vocalist is immediately recognizable on her trademark song, which Ladd competently covers on this project. "Master Of The Wind has always been a favorite of mine and to do a duet with Candy Christmas just made it that much more special," said Ladd. "Candy is a great friend and she's full of the love and compassion of Jesus. I became involved with her Bridge Ministry when we moved to the Nashville area a few years ago. It has changed my outlook on true ministry and I'm honored to be a small part of what she's doing under that bridge every Tuesday night!
The Jefferson Street Bridge in Nashville, Tennessee is home to many homeless, poor and food-insecure, or those who don't know where their next meal is coming from. Candy Hemphill Christmas began The Bridge Ministry in 2004 by taking hot meals to those living beneath the bridge. Today The Bridge Ministry is a non-profit organization that provides food and clothing every Tuesday night, as well as encompassing a warehouse that acts a food bank for other organizations. The Ministry also provides education, skills training and raises awareness of inner-city issues.
Each week the Bridge Ministry also provides music and preaching along with food and clothing, and this outreach has become very special to Steve Ladd. "I try to be there every single Tuesday unless I'm on the road or my children have a school function," says Ladd. "Whether it's two degrees or 102 degrees outside, the homeless and poverty stricken are still there needing our help and we are called to be Jesus' hands Read more »
Tags:
December 2013
,
Gospel
,
Joyce Martin
,
Lorraine Walker
,
March 2014
,
Michael English
,
Michael Sykes
,
Nashville TN
,
On My Own
,
sgn scoops
,
Steve Ladd
,
The Bridge Ministry
Posted in
artists
|
Comments Off

on Giving The Gift – Steve Ladd
Written by SGN Scoops Staff on January 10, 2013 – 5:59 pm -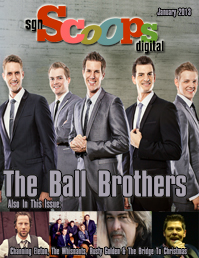 We're kicking off 2013 with a jammed packed exciting issue of SGNScoops Magazine! Get to know the Ball Brothers this month as our cover story. Other ministries highlighted this month are The Whisnants, Rusty Golden,Woody Wright, Richard Kiser, The Brady's and Sylvia Green. In this edition, SGNScoops shares details regarding the Sandi Patty, Jason Crabb Christmas Tour, the Brooklyn Tabernacle Christmas and The Bridge Ministry's "The Bridge To Christmas." Rhonda shares behind the scenes to Channing Eleton's new music video and Stephanie Kelley shares her Disney On Ice/Wigs for Children With Cancer experience. Sandi Duncan Clark reviews new music and Angela tells how the Williamsons are involved with spreading the Word of God in Kazakhstan. Other articles of interest include a devotion from John Mathis Jr, memories from Lou Hildreth, a challenge to develop professionally with special guest writer, Sheri Thrower. Rhonda begins a new series called, "Whatever It Takes" focusing on the importance of effective faith sharing. Get fit with Laurette Willis, catch up with Jeff Hawes on the road with Karen Peck and New River and read about plans for the 2013 Creekside Gospel Music Convention! Thank you for making 2012 a great year, and help us make 2013 even better. Please share SGNScoops Magazine with your friends, fans and family. Always Digital, Always Free, Always Good!
Download SGNScoops Magazine Here
Tags:
Ball Brothers
,
Brooklyn Tabernacle Christmas
,
Channing Eleton
,
Creekside Gospel Music Convention
,
Disney On Ice
,
he Whisnants
,
Jason Crabb
,
jeff hawes
,
john mathis jr
,
karen peck and new river
,
Kazakhstan
,
Lorraine Walker
,
Lou Hildreth
,
Rhonda Frye
,
Richard Kiser
,
rob patz
,
Rusty Golden
,
Sandi Duncan
,
Sandi Duncan Clark
,
sandi patty
,
Sheri Thrower
,
Southern Gospel News
,
Stephanie Kelley
,
The Brady's
,
The Bridge Ministry
,
The Bridge To Christmas
,
The Williamsons
,
Woody Wright
Posted in
announcements
,
scoops
,
sgn scoops magazine
|
Comments Off

on January 2013 Edition Of SGNScoops Magazine
Written by SGN Scoops on July 12, 2011 – 7:06 am -
NASHVILLE, Tenn.—The Nashville Sounds will be spotlighting award-winning gospel recording artist and author Candy Christmas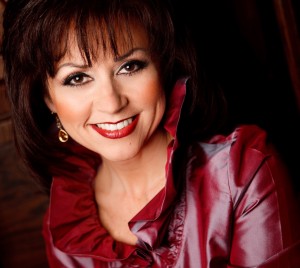 and The Bridge Ministry at their upcoming home baseball game at Herschel Greer Stadium Sunday, July 17 versus the Albuquerque Isotopes.  Christmas, along with The Bridge Singers, will perform a pre-game concert beginning at 5:30 pm, prior to the game at 6:35 pm.
 
The Nashville Sounds are in their 34th season of competition in 2011 as the Triple-A affiliate of the Milwaukee Brewers and as a member of the 16-team Pacific Coast League. It is the Sounds' seventh year as a Brewers affiliate.
 
Attendees of the July 17 game are encouraged to bring new socks to be collected by The Bridge Ministry for Nashville's homeless community.  Sock donations will be received at the Purity Charity Booth, where Bridge volunteers will be available to answer questions about their work with Nashville's homeless.
 
A portion of advance ticket sales will also benefit The Bridge Ministry.  Tickets can be purchased at http://sounds.streamlineticketing.com/web/group.asp.  To designate proceeds for The Bridge, use Group Code:  Bridge; and Password:  Candy.
 
Hailing from southern gospel's legendary Hemphill family, Christmas is an acclaimed solo artist who has been featured in 23 Gaither Homecoming videos and has performed at numerous Gaither concert events.  Since 2004, her Bridge Ministry has served countless meals and conducted church services every Tuesday night under the Jefferson Street Bridge in downtown Nashville.  Christmas' latest recording, On The Other Side, released last year, along with her book, On The Other Side – Life Changing Stories From Under The Bridge.  For further information, visit www.candychristmas.com or www.bridgeministry.org.
 
Greer Stadium is located at 534 Chestnut Street in Nashville.  For further information on The Nashville Sounds and a complete game schedule, visit www.nashvillesounds.com.
Tags:
Candy Christmas
,
Herschel Greer Stadium
,
Milwaukee Brewers
,
The Bridge Ministry
,
The Nashville sounds
Posted in
announcements
|
Comments Off

on THE NASHVILLE SOUNDS SHINE SPOTLIGHT ON CANDY CHRISTMAS AND THE BRIDGE MINISTRY