Written by Staff on August 21, 2019 – 3:44 pm -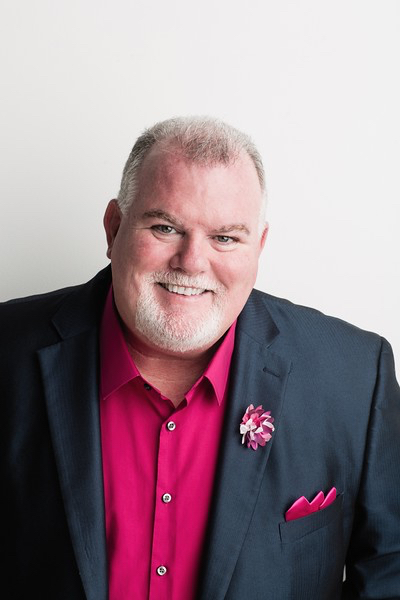 Waynesville, NC – Dominion Agency is proud to announce Russell Wise has joined their staff as their newest booking agent.  Michael Davis and his team work hard to represent Christian music artists of all genres, providing churches in the United States and abroad with quality, ministry-oriented music.
Michael Davis, Dominion Agency's President, shared, "It takes a strong team of dedicated, talented people to accomplish our goals. We are thrilled to have Russell join our team of agents. His wife, Lori is doing a phenomenal job. Having this husband-wife team on board will benefit our entire roster of artists, as well as the churches and promoters we serve with our ministries."
Russell is no stranger to the music industry. He was born into a family with a rich heritage in gospel music. Nearly his entire family has been involved in some kind of ministry. He can remember his Dad standing him up on a chair to sing just so the congregations could see him. "Russell brings over 40 years of music industry experience to the table, and we are thrilled to have him on board," said Michael Davis.
Russell spent many years in the corporate food chain industry, from corporate to
independent restaurants, and eventually, held the position of Food Manager for four of the restaurant/food centers at the Opryland Hotel in Nashville, TN. After retiring from the restaurant business, Russell spent several years working with young artists. From vocal arrangements to vocal training, he has witnessed some great talent! His professional business experience combined with his musical background makes him a valuable asset for Dominion Agency. 
In the Spring of 2015, Russell and his wife Lori started the group Surrendered. The group enjoyed charting success and shared the platform with the industry's finest, performing at the National Quartet Convention showcase, Dollywood, The Gatlinburg Gathering, and Singing in the Sun. Russell and Lori enjoyed being in ministry together, as a team. As their season with Surrendered comes to a close, they will celebrate a new season in ministry together as they use their experience, talent and dedication to help Dominion Agency's artists take the Gospel message out to churches and events all over the world.
To learn more about Dominion Agency and their artists, visit:  www.mddavis.com or call (828) 454-5900. Thank you for helping us welcome Russell Wise to the Dominion Agency team!
Tags:
Michael Davis
,
Russell Wise
,
The Dominion Agency
Posted in
announcements
,
artists
|
Comments Off

on DOMINION AGENCY WELCOMES RUSSELL WISE
Written by Staff on August 16, 2019 – 1:59 pm -
Waynesville, NC – Dominion Agency has been proud to represent Timothy Noble for some time now, and we invite you to join us in congratulating he and Hosanna (Plath) Noble on their recent marriage! With this union, Timothy and Hosanna have also launched an incredibly dynamic duo ministry.
The couple met at National Quartet Convention in 2016, were engaged in the summer of 2018 and married on June 29, 2019. They performed together at National Quartet Convention in 2018, Timothy on the piano, singing and playing while Hosanna played the violin and won the hearts of the crowd and judges alike, earning them a trip to the main stage that evening. 
Timothy began playing piano at the tender age of three. The hymns he heard in church were his first choice of music, and by six years old, he was taking piano lessons and singing along as he played. He was only ten years old when he started traveling and performing with his family. His recording studio, Noble Sound Recording, is where he produces not only his own albums, but tracks and CD's for other artists, as well.
Like her husband, Hosanna started music lessons at a very young age. At just five years old, she began taking music lessons. The violin is her instrument-of-choice. She has attended the Stamps-Baxter School of Music, studying voice under the guidance of Allison Speer. Hosanna traveled with her family, The Plath Family, for five years prior to her marriage to Timothy.
God has blessed this couple with not only an adoration for Him, but a desire to serve Him through their music ministry, bringing honor and glory to His name in all that they do.
Visit our website to learn more about this talented young couple HERE. 
To book this duo at your church or special event, contact Michael Davis at: (828) 454-5900.
For more Gospel music features read the latest SGNScoops Magazine HERE.
Download SGNScoops Magazine In PDF
Here
Find SGNScoops Magazine On Facebook
Here
Listen To Todays Gospel Music
Here
Tags:
gospel music
,
Hosanna Plath
,
Southern Gospel Music
,
Southern Gospel News
,
The Dominion Agency
,
the Plath Family
,
Timothy Noble
Posted in
announcements
,
artists
|
Comments Off

on DOMINION AGENCY ANNOUNCES BRAND NEW DUO AS TIMOTHY AND HOSANNA NOBLE TIE THE KNOT
Written by SGN Scoops Staff on January 29, 2014 – 12:08 pm -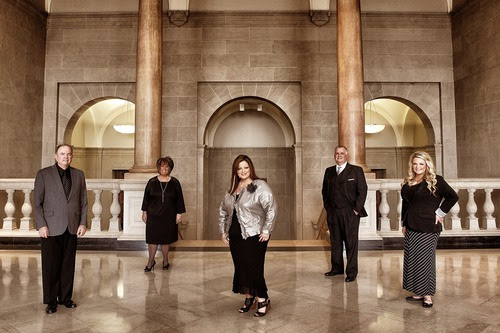 Waynesville, NC (01/29/2014) – The Dominion Agency is thrilled to welcome one of the most talented and ministry focused family groups of the decade, the Hoskins Family, to their incredible roster of artists.
The Hoskins Family inked a long term agreement with the Dominion Agency this week. This is on the heels of a VERY exciting month, which included an album release and the announcement of the group signing with Daywind Records.
Michael Davis, president and CEO of the Dominion Agency, expresses, "I am excited to welcome the Hoskins Family to the Dominion Agency family of artists. This talented family will continue making an impact for Christ with their incredible music."
With past MEGA HITS like "What A Joyful Morning," "Safe Thus Far," and several more, this family is poised to TOP the charts again with their latest radio hit, currently at #6 on the Singing News Top 80, entitled "Whenever I Hear His Name."
Angie Hoskins, known for her stellar, signature vocal ability shares, "We are so excited to be with Dominion Agency for our booking and tour needs. Dominion is a first class agency and we know this is right where God wants us. We anticipate great things in our partnership and look forward to working with Micahel Davis. He has a heart for God and puts Him first in all of His efforts for his artists. We feel we've started the year out right and we are so excited about what's ahead."
The world of Gospel Music is filled with more talent and ministry than ever these days and the Hoskins family is one of the definite reasons why. As friends and fans celebrate thier return to the road, the group looks forward to reconnecting and making new friends in ministry.
To schedule the Hoskins Family and other wonderful artists of the Dominion Agency, call 828-454-5900 or email michael@michaeldavisandassociates.com.
To learn more about the Hoskins Family, visit hoskinsworld.com or like them on FACEBOOK at facebook.com/thehoskinsfamily.
To learn more about all of the artists who call the Dominion Agency home, visit dominionagency.com and michaeldavisandassociates.com.
The Dominion Agency is part of a family of stellar talent agencies of Michael Davis & Associates including-
* Dominion Agency
* Adoration Agency
* Mountain Top Talent
* Blue Ridge Artist Agency
Mailing Address:
PO Box 1277
Waynesville, NC 28786
Phone:
828-454-5900
828-454-5917
Tags:
Hoskins Family
,
southern gospel
,
Southern Gospel Music
,
The Dominion Agency
Posted in
announcements
|
Comments Off

on THE DOMINION AGENCY WELCOMES THE POWERHOUSE MINISTRY OF THE HOSKINS FAMILY TO THEIR FINE ROSTER OF ARTISTS
Written by SGN Scoops Staff on July 9, 2012 – 2:15 pm -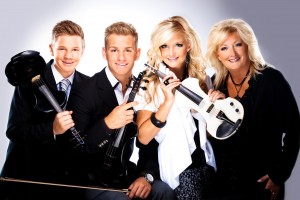 The Browns are entering a new season of their musical journey after welcoming baby Tessa Nichole into the family June 21st. With the birth of their new daughter, group members Nick and Jessica Trammell, will be making some changes. Jessica will be coming off the road to care for Tessa at home and Nick will be joining his father's group, The Mark Trammell Quartet. "It is our greatest joy to see Nick and Jessica choosing to raise Tessa in a godly home filled with Southern Gospel song!" The Browns, Michaela, Adam, Andrew, Keith, and Shelly, continue their 12 year tradition of Sharing Music from the Heart!! The Browns are booked exclusively by Michael Davis of The Dominion Agency. For more information regarding The Browns go to: www.thebrownsmusic.com
Tags:
Faith
,
southern gospel
,
Southern Gospel News
,
The Browns
,
The Dominion Agency
,
The Mark Trammell Quartet
Posted in
announcements
,
christian entertainment
|
Comments Off

on Changes For The Browns