Written by Staff on February 2, 2017 – 11:19 am -
Featuring Music from Ernie Haase and Signature Sound, The Erwins, Southern Raised and Episode Host, Jody McBrayer
Signal Mountain, TN (February 1, 2017) Harmony Road TV, the long running Gospel music video program, is set to begin its new season beginning this weekend. The revamped program features new hosts, new music, and a new look. The first of the program's revolving hosts is Stowtown Records artist, Jody McBrayer.
Music and video on the program include Ernie Haase and Signature Sound (featuring Devin McGlamery) with "From My Rags to His Riches," and "Good News from the Graveyard," from Southern Raised. The program also includes "I choose to be a Christian," from The Erwins and Jody McBrayer's powerful video, "This is a Son." All the music this week is from Stowtown Records artists.
Now in it's fifth season of broadcasting on The Heartland Network, NRBTV, The WALKTV, WATC57 in Atlanta and many more outlets, Harmony Road TV is available to over 90 million homes weekly, across the nation and internationally. Information on networks and times can be found online at their website here.
"All of us at Harmony Road TV are thrilled to begin this new era for the program. We're excited to present great new hosts, new music and a fresh look." said Roger Spears, Executive Producer." "Our goal through the years has been to present the Gospel through music and video, to a large, varied audience. We do this in hopes of reaching the lost, and encouraging the church. Our format, stations, and networks allow us to share this great gospel music, not only with loyal fans, but to those who are new to the genre. We feel these new episodes will help us reach that goal," he concluded.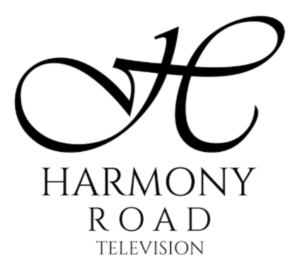 Viewers will recognize Jody McBrayer, from one of gospel's top new trios, Stowtown Records artist, Cana's Voice, from his time as a soloist, and a member of one of Christian Music's top groups, Avalon. His video "This is a Son," is a challenging message to all of us, and is based on his experiences working with homeless through the Bridge Ministry in Nashville.
Beginning with this episode, Harmony Road TV has teamed with Choices of Chattanooga to present a series of messages aimed supporting their ministry, while promoting a "culture of life," throughout the country. More information on Choices can be found at www.choiceschattanooga.org.
Hosts for future episodes include Kenna West, T. Graham Brown, Darrell Freeman, Rick Francis, Crosby Lane, Mark Bishop, Jospeh Habedank, Sue Duffield and more.
The episode was taped at the Mansion Music studio in Franklin, Tennessee, and was directed and edited by Rob Walls of Varnish Films. Rob Patz of Coastal Media is also a producer at Harmony Road TV. The programs were taped at Mansion Music, Jim Oliver's Smokehouse in Monteagle, TN, and at the National Quartet Convention in Pigeon Forge (aboard the Harmony Road TV, I-Tour mobile studio).
For more information on Harmony Road TV, visit their Facebook page and website.
Tags:
ernie haase and signature sound
,
Erwins
,
gospel music
,
Harmony Road TV
,
Jody McBrayer
,
NRBTV
,
StowTown Records
,
The Heartland Network
,
The WALKTV
,
WATC57 in Atlanta
Posted in
announcements
,
artists
|
Comments Off

on Harmony Road TV 2017 Season Premieres this Weekend
Written by SGN Scoops Staff on October 24, 2014 – 12:54 pm -
Artists include Randy and Sherri Miller, Ben Rochester,
High Road III and Matt Butler from Dugger Mountain Music Hall
Signal Mountain, TN
October 24, 2014
   Harmony Road is presenting a special program "Les Butler and Friends, Live from Dugger Mountain Music Hall" this week.  The program includes music from Les Butler, High Road III and Ben Rochester.  The all star band also includes Randy Miller, Anna Grace Kimbrough and Matt Butler.   Songs on the program include "Two Coats" from High Road III with Butler on the Mandolin, "In My Father's Eyes" featuring Ben Rochester along with High Road III and classic hymns.
This episode includes music from the DVD "Les Butler and Friends, Live from Dugger Mountain Music Hall" which is now available at
www.harmonyroadtv.com
and other outlets.  The entire DVD consists of 15 great songs featuring these talented artists.  Harmony Road TV will feature more of these performances on an upcoming episode.
Dugger Mountain Music Hall is a part of "Our Father's Arms", a ministry based in the area.  The venue hosts regular concerts which are featured on the Dugger Mountain Music Hall television program, seen on several networks across the country.  More information on this important ministry can be found at
www.ourfathersarms.org
.
Now available to over 80 million television homes across the country in addition to online streaming, ROKU, mobile app and more, Harmony Road is a weekly southern gospel television program hosted by Singing News, Butler Music Group and Solid Gospel Radio veteran Les Butler.
Information on Harmony Road, Its affiliates and time slots can be found at
www.harmonyroadtv.com
.  Viewers can also interact with the program on Facebook at Harmony Road TV and on twitter @harmonyroadtv.
Harmony Road is produced and distributed by Harmony Road Productions and features the best in Southern Gospel music and video. It can be found each week on The Heartland Network, The NRB Network (including DirecTV, streaming and mobile app), WATC57 in Atlanta, WGNM-TV in Macon, WYBU-TV in Columbus, GA/Phoenix City, AL.  Also find the program on the WALKtv network (including ROKU), Harmony Gospel in Greeneville, SC,  DCT3in Middle Tennessee, TV24 in Anniston/Gadsden, Charter Cable in Clarksville, Cookeville/Crossville, Sevier County, Lebanon and Jackson, TN and  WMJN29 in Decatur/Athens/Cullman, AL.
Tags:
Anna Grace Kimbrough
,
harmony road
,
Our Father's Arms
,
Randy Miller
,
The Heartland Network
Posted in
announcements
|
Comments Off

on Harmony Road to Present Special Program Featuring Les Butler and Friends