Written by SGN Scoops Staff on July 20, 2017 – 9:09 am -
Song Garden Music Group is thrilled to announce that The Littles have completed their first project in "The Garden" called "Back to the Well".
Produced by Award winning Producer and Artist Gerald Wolfe, this project features a great collection of songs performed by one of the most exciting groups in Gospel Music.  Their sound is incredible, and their blend is something only achieved by a family group.
Many of the song titles from Back to the Well will be familiar to the listener such as Ten Thousand Years, The Unseen Hand, and The Sweetest Song I Know, and they are surrounded by some wonderful new songs like Some Things Never Change and You May Feel Lonely.
Song Garden Music Director Gus Gaches says, I heard The Littles for the first time last year and was blown away by their sound.  Then after speaking with them I fell in love with this family, and I know you will too!  I'm excited for all the great things that are happening for this group.
They will be appearing this year on the MainStage at NQC and have been recently featured on Gerald Wolfes Hymn Sing Tour and at Silver Dollar City.
You can get your copy of "Back to the Well" today by going to their website.
Tags:
Southern Gospel News
,
The Littles
Posted in
announcements
|
Comments Off

on The Littles release their first Song Garden project!!!
Written by SGN Scoops Staff on October 28, 2014 – 9:18 am -
GALLATIN, TENN . — The public is invited to start off the holiday season with "A Christmas to Remember," a dinner and music event featuring some of today's top names in gospel music performing Christmas music from the past to the present. The event will be held at 7 p.m., Tuesday, Dec. 2 at Gallatin City Hall in downtown Gallatin, Tenn.
Tickets are $35 per person; businesses, churches, organizations or individuals may sponsor a table for six for $200. Seating is limited to 200, and reservations are requested by Nov. 21 due to the Thanksgiving holiday. Proceeds from the dinner and music event benefit The Veranda, congregational respite program supported by Impact Fellowship Church. An outreach ofthe church's ministry, The Veranda helps meet the needs of senior adults and their families who are affected by Alzheimer's Disease, dementia and other issues of the aging process. Activities are provided four hours a day,
three days a week at the church to allow families much-needed respite time to take care of other family needs.
The evening's line-up includes Tribute Quartet, The Talleys, The Littles and Mary Anne Oglesby. A special highlight of the evening will be The Talleys' performance of their chart-climbing song, "Hidden Heroes," which pays tribute to those who care for the needs of others.
"'Hidden Heroes' is a fitting connection, especially during
this holiday season, to honor those who are giving an ultimate gift themselves by serving others," said Debra Talley, who also serves as a member of the Veranda Board of Directors. "We are looking forward to this joyous night of celebrating the holidays while also helping generate awareness for The Veranda and its service to the community."
This is the third year Tribute Quartet has participated in this event for The Veranda. Gary Casto, the quartet's manager, also serves as a member of The Veranda's Board of Directors. "The Veranda is a special place to us, and the guys and I are thrilled to part of such a wonderful ministry," Casto said. "We've had such a great time at the previous benefits, and we are excited about sharing music from our brand new Christmas project with everyone."
"This will be a wonderful evening of festive music to celebrate the start of the Christmas season," Mary Anne Oglesby, director of The Veranda, said. "It will be a great night for families, young and old alike, to get together and usher in the holiday season and celebrate Christ, the true reason for the season. Last year's event sold out, and we expect another sell-out again this year."
For more information about the event or to make reservations, contact The Veranda staff
at 615-828-1207 or 615-337-3674
Tags:
christmas
,
Hidden Heroes
,
Mary Anne Oglesby
,
Southern Gospel Music
,
Southern Gospel News
,
The Littles
,
The Talley's
,
The Veranda
,
Tribute Quartet
Posted in
announcements
|
Comments Off

on Public invited to "A Christmas to Remember" on Dec. 2 at Gallatin City Hall
Written by SGN Scoops Staff on February 28, 2013 – 11:38 am -
The Littles
By Lorraine Walker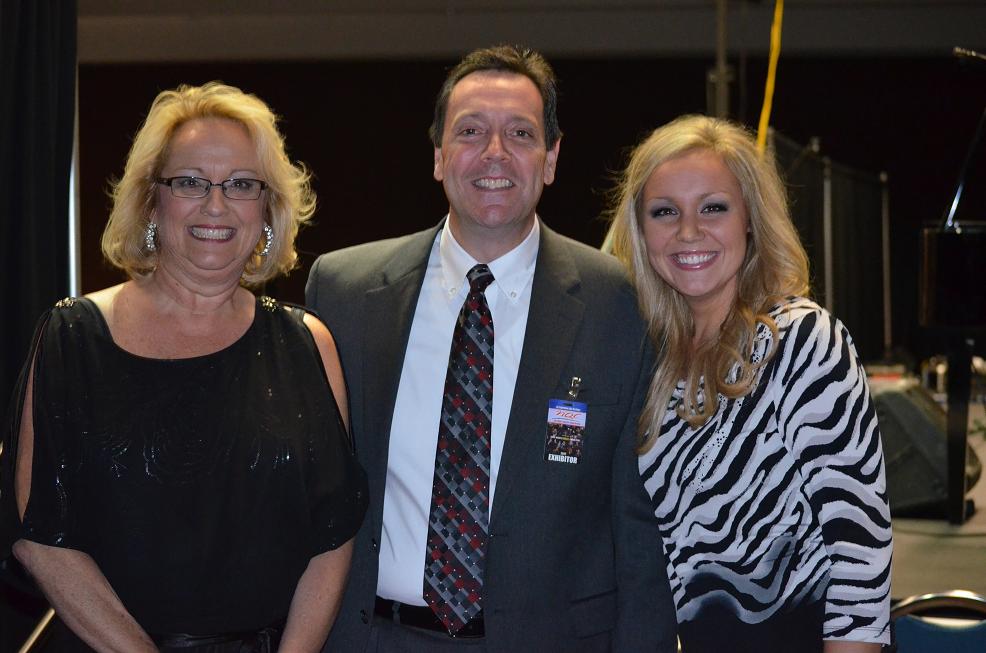 There are many venues that represent success in Gospel music, but few are as respected
as the Main Stage at the National Quartet Convention (NQC). The artists that perform on
this revered platform are the best of the best. The Littles, a family group from Monroe, North
Carolina, have been working hard to achieve their goals as Christian artists. This year they have
seen their first single release to radio hit the charts and they were thrilled to be asked to perform
on the Main Stage this September in Louisville Kentucky. Hard work, diligence to their craft and
keeping their mind on ministry has allowed these artists to begin to see their dreams fulfilled.
Someday Soon is the latest CD from The Littles, recorded at Harvest Gospel Studios in
Huntington, West Virginia. The project was arranged and produced by John Darin Rowsey and
the single "I Know" debuted on the Singing News Top 80 Chart at #64. This was also the song
The Littles chose to sing on the Main Stage of NQC, where they were asked to appear as the Top
Showcase Group. "We each felt incredibly honored and excited, but at the same time humbled
that the Lord would allow us the opportunity to share His love with so many," says Jack Little.
"Just thinking of the potential doors God will open as a result of those few minutes on the main
stage, and the hearts that He will be able to reach through us is something to be excited about!"
"We chose to sing "I Know" for a few reasons," Little continues. "First and foremost,
the message of the song is so important for believers. There are many things about life we don't
understand, but we can live with certainty that God has everything under control and He loves us
so much! Secondly, it is our current release to radio, and not only are we proud of what the Lord
is doing, but we also wanted to honor the hard work of the writers who so kindly allowed us to
record their song, Ms. Tammie Herring, and Ms. Sheri Thrower."
Singer/Songwriter Sheri Thrower says, "I sure wish I could've been at NQC this year, but
I am so thrilled to hear all the good reports. I guess I'm especially glad to hear about The Littles
who won the Regional Artist Show Case and were honored to sing on the main stage with a song
Tammie Herring and I wrote called, "I Know." They are Steve Hurst School of Music students
and have worked so very hard. Their first single ever, in the first month, has hit the charts. More
than that, this family is tight! They have been through very difficult circumstances and the Lord
has raised them up. I think your readers would love hearing how this group can sing songs
like "I'm Gonna Make It" and others on their project, because of their faith and strength in the
Lord. It's true that you can tell if a person or group has been broken by the way they sing. The
Littles don't just perform, they minister."
Ministry is something that Jack Little, an ordained Baptist preacher, has been familiar
with for over 17 years. Jack was introduced to Southern Gospel after becoming a Christian
in 1987 and then began singing with his wife Jan in various groups. In 2006, their daughter
Rebecca joined them and they began traveling locally as The Littles, while continually striving
to improve their sound and performance. They also began to attend the Steve Hurst School Of
Music. Director Steve Hurst says, "The Littles are a part of the Steve Hurst School family. We
are so glad to be a part of their ministry. The Littles have worked so hard to reach the vocal
level where they are now singing. Their love for the Lord coupled with their music abilities will
take them far. We believe that many lives are changed each day by their ministry. Churches
and promoters would be blessed by bringing the Littles to into their services and concerts. We
are blessed to know them." Read more »
Tags:
Harvest Gospel Studios
,
John Darin Rowsey
,
Lorraine Walker
,
Main Stage at the National Quartet Convention
,
Sheri Thrower
,
southern gospel
,
Steve Hurst
,
Steve Hurst School Of Music
,
The Littles
Posted in
artists
,
christian entertainment
,
Christian interest
|
Comments Off

on The Littles By Lorraine Walker