Written by SGN Scoops on June 17, 2013 – 12:42 pm -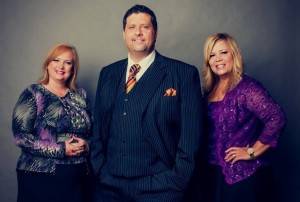 July 17, 2013 (Indian Trail, NC) The Promise (Promise Trio) of Indian Trail, North Carolina was invited to record on TBN Indiana after winning a Showcase at the National Quartet Convention in Louisville, KY last September. 
After submitting the necessary audition CDs, the group was invited to TBN Indiana where they taped a live show. The taping took place on Friday, June 7th. In addition, the group also did taping for TBN for later broadcast.
Debra Peele, singer and manager for the group stated "We were just thrilled as we had the opportunity to perform our brand new radio single "Repair the Old Altar" for the very first time."
The Promise also stopped at radio stations along the way to introduce them to their new single released by Daywind Records, "Repair the Old Altar." The song is written by highly gifted song-writer Kyla Rowland and produced by award-winning producer, Marty Funderburk.
The Lord is opening many doors for The Promise. The group was founded over three years ago to sing Praises to our Lord and Savior, Jesus Christ by Debra Carter Peele. The other members are: Rick Blessing and Tina McKinney Booth.
The group recently made a name change from The Promise Trio to The Promise. Along with the name changecomes a new website: www.thepromise.info
For Booking information: Tina McKinney Booth: 704-466-1604
Tags:
Southern Gospel News
,
the promise trio
Posted in
announcements
|
Comments Off

on The Promise Appears On TBN – Indiana
Written by SGN Scoops on May 31, 2013 – 8:53 am -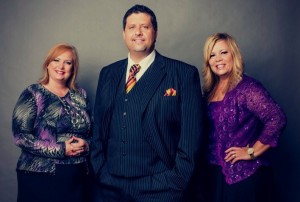 Nashville, TN (May 30, 2013) Daywind recording artists The Promise Trio has released their brand new single to radio through the Daywind Records Compilation Disc.
The first original release for The Promise Trio "Repair The Old Altar" was penned by Kyla Rowland and produced by Marty Funderburk.
Group spokesperson Debra Peele stated "We are so excited about this song. Kyla is such a great songwriter and the message of this song is so powerful, everyone needs to hear it."
The Promise Trio Baritone, Rick Blessing said "I believe this song is going to touch the hearts of everyone who hears it, so I am praying that DJs will give the song a listen and then play, play, play it."
The Promise Trio also noted that they are a top 10 Diamond Award nominee in the category of the "Sunrise Award" for a new group.
You can learn more about The Promise Trio at http://www.thepromisetrio.com or https://www.facebook.com/thepromisetrio . You can E-mail The Promise Trio at info@thepromisetrio.com .
Tags:
Southern Gospel News
,
the promise trio
Posted in
announcements
|
Comments Off

on The Promise Trio Releases New Radio Single