Written by SGN Scoops Staff on December 3, 2014 – 2:51 pm -
Nashville, TN (Dec. 3, 2014) – The Anchormen are thrilled to welcome bass singer, Will Lane, BACK to the quartet.
Lane was a part of the Anchormen in 2003, and then exited the group in 2006 to help launch another ministry.  He is thrilled to return and the guys couldn't be happier to have him.
He, along with tenor, Derrick Boyd (who recently joined the group), Jamie Caldwell (lead singer extraordinaire), and long-time, solid baritone singer, Terry Carter, are excited about what's ahead for the Anchormen.
Will Lane's first official appearance as the returning, outstanding, low down, bass singer for the group will be on December 27, 2014, in Lithia Springs, GA.
Additionally, the quartet is preparing for a brand new recording in 2015. They're looking forward to the pre-production process, which includes searching for outstanding songs, along with their award-winning producer, Donna King.
Baritone singer and MC for the Anchormen, Terry Carter, shares, "We couldn't be happier about what's happening with this quartet right now.  As with so many of the events that take place on this journey of life, we see the HAND of GOD in every aspect of the recent additions to this group. He is an ON TIME God and this is a SPECIAL time for the Anchormen.  Even when we experience change, we still hold to the UNCHANGING hand of Him who knows the plans HE has for us; plans to prosper us in HIM and to see LIVES touched through music and ministry.  I'm not sure when we've ever had a better group of guys with strong talent and tremendous hearts for ministry.  We are all just plain delighted about this season for the Anchormen."
The group's radio success has been notable over the last few years with their biggest hit song, "Borrowed and Barely Used Tomb," written by Zane King and Charles Isbell, landing at #14 on the Singing News Top 80, #7 on the Singing News Weekly Chart, and, it also found a place on the Singing News Yearly Chart as one of the TOP songs for 2013.
Group manager, Tim Bullins expresses, "What can I say? This is a good day for the Anchormen. My guys are ready to carry the hope of Christ everywhere God opens a door, an ear, or a heart."
The quartet's current single is entitled "The Day Nobody Praised Him."  That day, they say, is a day they want to make sure never happens. Request their new single at your area Christian radio station and join the PRAISE.
To learn more about the Anchormen or to schedule them for a concert or ministry event in your town, visit
www.theanchormen.com
.
Tags:
Southern Gospel News
,
The Anchorman
,
Tim Bullins
,
Will Lane
Posted in
announcements
|
Comments Off

on Bass Singer, Will Lane, Returns to the Anchormen
Written by SGN Scoops Staff on April 19, 2011 – 5:06 pm -
Homeland Records ( a div. of Homeland Entertainment Group) is excited to announce the signing of one of
America's most prestigious Southern Gospel Music Quartets; The Anchormen of Goldsboro, NC.  The official signing took place this past weekend at an Anchormen concert in Kingsport, Tennessee.
Since 1979 The Anchormen have produced many award winning Top 40 hits as "I've Been Touched", "I Feel Like Running", "Second Time Around",  their number one hit" Giver of Life" and most recent Top 40 singles "All In A Sunday's Work" and "One Day I Will". Homeland Records along with the Anchormen group members are currently reviewing material for the project but have already recorded the first single from the yet to be released project "I Enter In" from the pen of Wayne Haun and Joel Lindsey that will be shipped to radio in late May.
Anchormen group owner Tim Bullins stated "The group is collectively excited about our relationship with Homeland Entertainment. The vision that we both share will enhance the awareness of our ministry not only to long time fans but to create new audiences as well."  Homeland Director of A/R Eric Melton also adds to that comment " The Anchormen have been great friends for many years. I have had the opportunity to work with their ministry in years past.  There have been numerous outstanding personal that have been a part of this group, but the current lineup of recent members and the return of former long standing members, I feel there is a renewed expectation in the Anchormen and Homeland is delighted to represent their music to the marketplace. We believe in what the ministry stands for and the tradition of quartet music that they strive to convey in every concert!"
The current roster or the Anchormen consists of Tenor Karl Rice, Bass Paul Harkey, and returning alumni, lead Dale Forbes and Baritone Terry Carter.  The Anchormen is booked exclusively by The Adoration Agency. For upcoming project information updates please visit, www.theanchormen.com or www.homelandentertainmentgroup.com
Tags:
Homeland entertainment Group
,
The Adoration Agency
,
The Anchormen
,
Tim Bullins
Posted in
announcements
,
christian entertainment
|
Comments Off

on Anchormen Sign With Homeland
Written by SGN Scoops Staff on April 7, 2011 – 3:31 pm -
Hendersonville, TN (April 7, 2011) – One of Christian Music's leading new booking agencies, The Adoration Agency,
has announced the addition of The Anchormen Quartet.
The Anchormen carry a legacy in Gospel music that has lasted over 30 years.  They've celebrated numerous hit songs and a strong standard of excellence, first in ministry, and then in the music they share with audiences across the world.  With the recent return of Terry Carter  and Dale Forbes to the Anchormen lineup, their future looks extremely bright. The move has rekindled the excitement of their past and provided a renewed sense of excitement for the future.
According to Christian Davis of The Adoration Agency, "Growing up as a fan of the Anchormen, I, along with our team at the agency, am honored and blessed to partner with this fine quartet to further their ministry!"
Tim Bullins, owner of the Anchormen states, "The entire Anchormen organization is excited to begin a new chapter with the Adoration Agency. The momentum gained with this new, fresh, yet familiar lineup of talented vocalists, has me anticipating amazing things in the coming year! We couldn't be happier to be working with Christian and Sophia Davis at The Adoration Agency."
Anchormen Quartet members include, as mentioned, Terry Carter (baritone) and Dale Forbes (Lead), along with Karl Rice (Tenor), and Paul Harkey (bass).
The group's current line up includes, as mentioned, Terry Carter (baritone) and Dale Forbes (lead), along with Karl Rice (Tenor) and Paul Harkey (bass).
Tags:
anchormen
,
Terry Carter
,
The Adoration Agency
,
Tim Bullins
Posted in
announcements
,
Christian interest
|
Comments Off

on The Anchormen Quartet Signs An Exclusive Booking Agreement With The Adoration Agency
Written by Rhonda on November 27, 2010 – 5:07 am -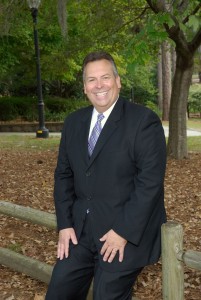 Nashville, TN (November 24, 2010) – The Anchormen are pleased to announce the return of baritone, Terry Carter, to the quartet.  Carter helped launch the group in 1979.  He has remained actively involved in Southern Gospel music over the years and is thrilled to return to the road.
 
Carter, who was nominated one of the top 5 baritones in Southern Gospel music during his time with the Anchormen, is the second of the "early" Anchormen to return.  He and Dale Forbes are both back in full swing with the group. Carter replaces Keith Casstevens. Casstevens is pursuing new ministry opportunities while remaining a support to the Anchormen. The quartet expresses their gratitude to Casstevens and they wish him well on his new endeavors.
 
Tim Bullins, Anchormen owner and manager, expressed, "I am really excited to see a coming together of previous and new talent in the Anchormen.  It's making for a powerhouse sound and energy that is reaching audiences of all ages.  The early Anchormen fans are thrilled, as are the new fans who've shared in this ministry over the last few years.  I can't wait to see all God does as the Anchormen come into this new season of music and ministry."
 
To learn more about the Anchormen or to schedule them for your church or concert event, visit theanchormen.com.
Tags:
dale forbes
,
Terry Carter
,
The Anchormen
,
Tim Bullins
Posted in
announcements
|
Comments Off

on The Anchormen Celebrate The Return Of Baritone, Terry Carter