Written by scoopsnews on October 17, 2020 – 9:30 am -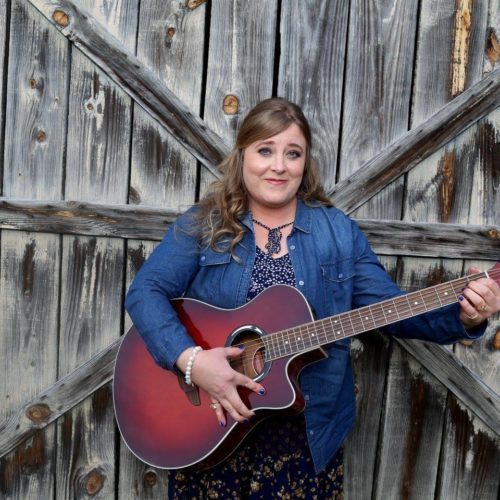 Congratulations to Mary Burke for #1, "I TALK TO GOD"
Christian Country Top 40 November- SGN SCOOPS
| | | |
| --- | --- | --- |
| 1 | I Talk To God | Mary Burke/Independent |
| 2 | Little Talk With Jesus | Tonja Rose/Mansion |
| 3 | Come To Jesus Meetin' | Gerald Crabb/Independent |
| 4 | American Heroes | Hunter May/Independent |
| 5 | He Hears My Every Prayer | Jessica Horton/M.A.C.Records |
| 6 | His Name Is Jesus | Tim Menzies/NewDay Records |
| 7 | You're Everywhere | Shellem Cline/Tire Swing Records |
| 8 | Mercy Came Running | Chosen Road/Song Garden |
| 9 | Jailbreak | MARK209/Independent |
| 10 | They Tried | Doug Corum/Independent |
| 11 | The Rest Of The Story | Ray Wolford/Independent |
| 12 | Preacher's Daughter | Pardoned/Mansion |
| 13 | Patiently Waiting | Steve Bridgmon/Independent |
| 14 | Capable Hands | Michael Roberts/Independent |
| 15 | Promise Land | Sam L. Smith/Independent |
| 16 | A Day | Carol Barham/M.A.C.Records |
| 17 | Laugh Often | Kali Rose/Independent |
| 18 | Get Your Praise On | Andrew Marshall/Independent |
| 19 | Jonak, Job & Moses | Carolina/Independent |
| 20 | My Retirement Home | Ed Meadows/Independent |
| 21 | God In The Guitar Strings | Mitchell Whisnant/Independent |
| 22 | Beginning Again | Greg Sullivan/Resting Place Music |
| 23 | Rock Bottom | Kevin and Kim Abney/Independent |
| 24 | He Will See Me Through | Don Stiles/Independent |
| 25 | I've Never Walked Alone | Livin Forgiven/Independent |
| 26 | Between Those Two Doors | Steve Roberson/Independent |
| 27 | Come To Jesus Moment | Donna Ulisse/Billy Blue Records |
| 28 | Oh The Lord Has Been So Good To Me Dennis Jolly/Chapel Valley | Dennis Jolly/Chapel Valley |
| 29 | Til I Have No Strength To Give | Appointed2/Independent |
| 30 | Let's Put God Back In America | Steve Warren/Independent |
| 31 | Little Things | Melissa Evans/Chapel Valley |
| 32 | He Did't Throw The Clay Away | Wyatt Nations/Independent |
| 33 | God Lives | Lisa Daggs/Independent |
| 34 | Here I Go Again | Journeys/Chapel Valley |
| 35 | Love Ain't Love Til You Give It Away | Jan Harbuck/Independent |
| 36 | SUPERMAN | Greg McDougal/Independent |
| 37 | Earth To God | John Rich/Independent |
| 38 | Your Son | Chris Golden/24K Records |
| 39 | Still A Special Place | Tony Alan Bates/Independent |
| 40 | We All Carry Something | Joe Nichols/Independent |
| | | |
| | | |
Tags:
top 40 Christian country
Posted in
announcements
|
Comments Off

on Congratulations to Mary Burke and The Top 40 Christian Country (SGN SCOOPS November)
Written by scoopsnews on May 20, 2018 – 1:58 pm -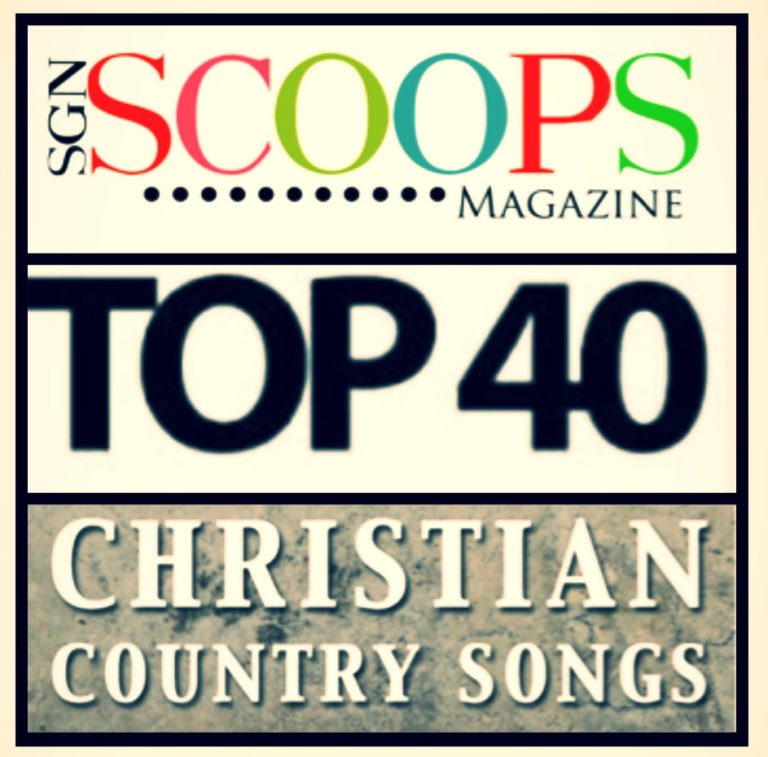 May/June 2018
1. Chuck Hancock- One Pair Of Hands
2. Kolt Barber- Another Day
3. Trinity Wennerstrom- Shine Big, Shine Bright
4. Christian Davis- Every Scar
5. Tina Wakefield- Over and Over
6. Brent Harrison- This Side Of Sunday
7. James Payne and Bruce Haynes-Dancing In The Rain
8. Michael Lee- Ain't That Just like Jesus
9. John Penney-In God's Hands
10. Wade Phillips- Make Me More Like Jesus
11. McKay Project- Taking Me Home
12. Bruce Hedrick- Wingin It
13. Jamie Lynn Flanakin- Free
14. Terry Davis- Braggin On Jesus
15. BloodBought- Gospel Plow
16. Tonja Rose- When The Mountain Can't Be Moved
17. Mike Leichner- Don't Bring The Country Out In Me
18. Heather Van Derren- Come To The Table
19. Debbie Bennett- The Blood He Applies
20. The Reed Brothers- Holding On
21. Steve Warren- Forever Kind Of Love
22. Carol Barham- I Can't Praise Him Enough
23. Caleb Howard- Live Like That
24. Kevin and Kim Abney- Broken Bread
25. Jonathan Dale- This Is Your Now
26. The Kendricks- I Could be Leaving Right Now
27. Charlie Griffin- Rise and Shine
28. Tommy Smith- Let's March On
29. Kali Rose- What's A Valley
30. Gil Magee- Climb The Sycamore Tree
31. Buddy Jewel- I'm There
32. Kevin Rowe- Heaven Above
33. Shellem Cline- This Thing Called Life
34. Mike Manual- The Country Side Of The Cross
35. Kolt Barber- Send The Rain
36. Bev McCann- Dash Between The Dates
37. Debbie Seagraves- I Still Believe In Amazing Grace
38. Gunner Carr- Take My Hand
39. Ava Kasich- Speak The Word
40. Tony Alan Bates- Numbered
Tags:
Christian Country Music
,
Christian Country News
,
top 40 Christian country
Posted in
announcements
|
Comments Off

on Congrats to the SGN SCOOPS TOP 40 Christian Country Songs
Written by scoopsnews on January 13, 2016 – 6:35 pm -
Seattle, WA (January 13, 2016) – Rob Patz, publisher of SGNScoops announced today that the popular digital magazine and newspaper will begin to publish a Christian Country Top 40 countdown of the top charting songs in the nation. Several radio stations have already signed up, with more being added daily.
"Christian Country music is a huge part of Gospel music in America," states Patz, who is also CEO of Coastal Media Group. "We are celebrating that style with the Christian Country Expo in the summertime and the newly developed Christian Country Diamond Awards. What better way to top it off than to add a Top 40 Countdown?"
SGNScoops will begin to share the new song chart in their February issue. Christian Country radio stations who would like to be a part of the SGNScoops Top 40, please contact Rob Patz at rob@sgnscoops.com for more information.
More NEWS
Tags:
rob patz
,
sgn scoops
,
top 40 Christian country
Posted in
announcements
|
Comments Off

on Scoops Top 40 Christian Country…