Written by scoopsnews on June 20, 2018 – 1:57 pm -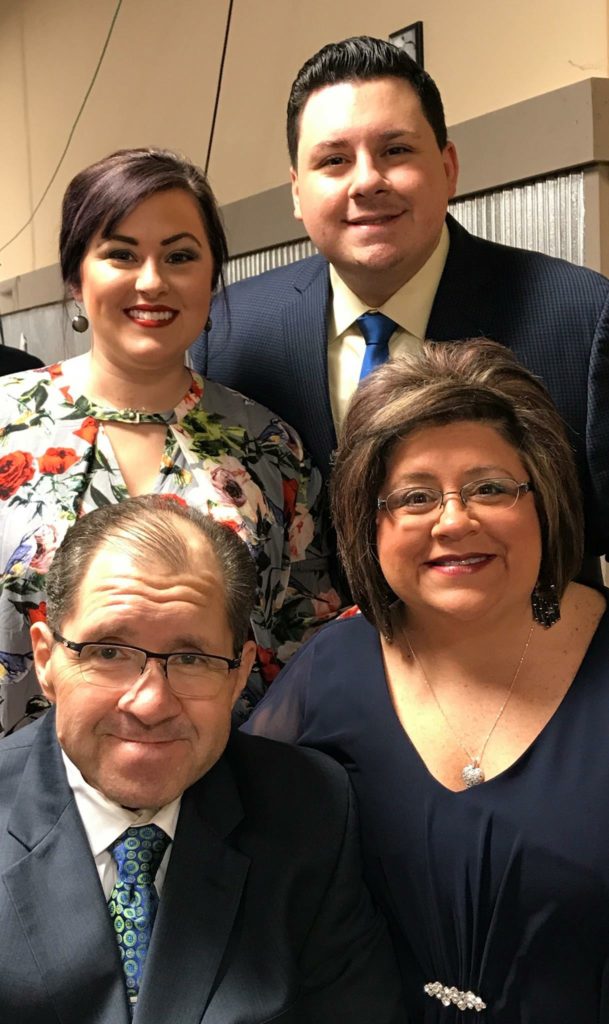 From Pastor Bill Bailey (06-19-18)
I had the privilege of notifying Libbi and Jared of Tracy's Hall of Fame induction last week. Since it was made public this morning by the SGMA's official announcement, I wanted to share this special video with everyone. Thanks Troy for capturing the moment. Feel free to share to help spread the word. Congrats to Tracy and the entire Stuffle/Perry family. It's an honor well deserved!
Check out the complete list of all inductees below. Congratulations everyone!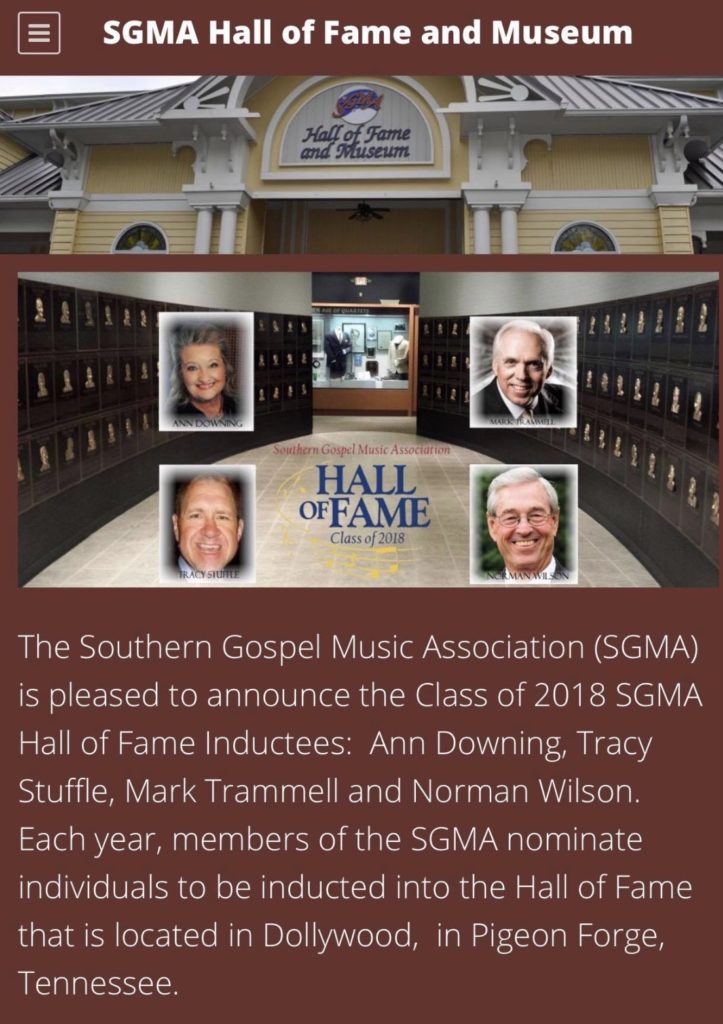 Below  is the video with Pastor Bill giving the news to Libbi and Jared. It has been a difficult year for The Perry's. We are so thrilled and from the entire staff at SGN Scoops…… Congratulations!!!!
Tags:
Libbi Perry
,
Libbi Stuffle
,
the perrys
,
Tracy and Libbi Stuffle
Posted in
announcements
|
Comments Off

on Congratulations to The Stuffle Family
Written by scoopsnews on February 6, 2018 – 3:32 am -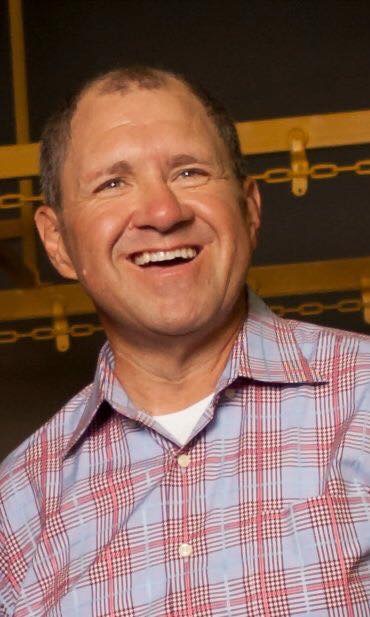 The number one requested song at WPIL in Heflin, Alabama during Vonda Easley's "Strictly Southern" show yesterday evening was "Celebrate Me Home."  Vonda stated, "Listeners tuned in and requested their favorites by the Perrys and this one kept coming up."
Please continue to pray for Libbi, Jared, Troy, Andrew , and the rest of the family as they celebrate Tracy today.
We all Love The Perrys and know the bass section in Heavens choir is sounding great!
Tags:
the perrys
,
Tracy and Libbi Stuffle
,
Tracy Stuffle
Posted in
announcements
|
Comments Off

on Celebrate Me Home- Perrys
Written by scoopsnews on February 4, 2018 – 3:50 am -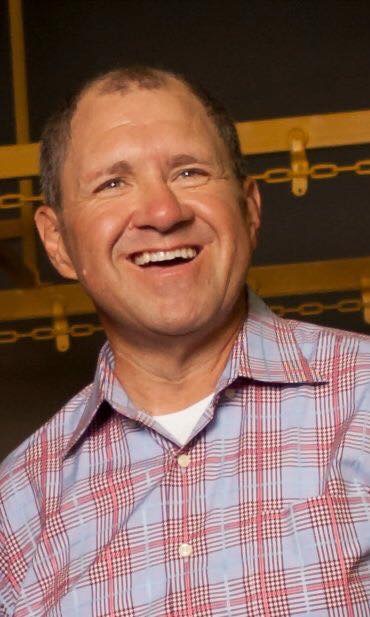 Heaven gained a hero and a saint of God at 2:54am!! As family gathered to sing Tracy home, he passed while I held him in my arms. It didn't take long until shouting and rejoicing started in the ICU room because we know Tracy has gained his glorified body. Arrangements will be announced soon, but a service will be held in Hendersonville, TN. All glory be to God, we've come too far to turn back now.
Libbi
Tags:
the perrys
,
Tracy and Libbi Stuffle
Posted in
announcements
|
Comments Off

on "Heaven Gained A Hero"-Prayers for The Perrys
Written by scoopsnews on October 19, 2017 – 7:54 am -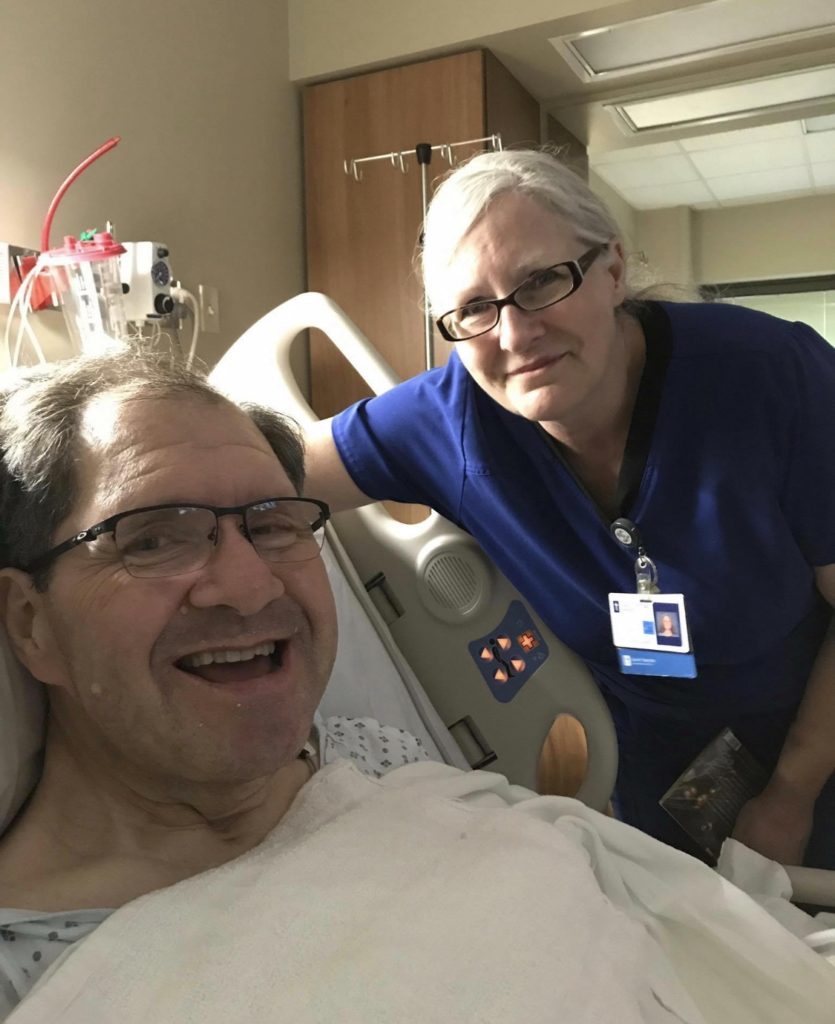 From Libbi
Tracy Stuffle Updated: 10/19/17 – 1:00am
I'm fixing to call it a night, but thought I would give another update on Tracy. He has been doing great! He's been cutting up with the nurses and being his funny self! All his vitals are doing great and his Dr said, if he does great through the night, he may get to go home later today (Thursday).
Thank y'all for all the prayers that were offered in his behalf!!! We have felt every one of them!! Please, don't stop praying, we will take all the prayers we can get and then some!!
Thank You God for covering Tracy and giving him a great day!!! Goooo GOD Goooo!!!!! We love You!
Tracy had a visitor yesterday (Weds) from one of his main ICU nurses from when he had his stroke almost 5 yrs ago. Her name is Ms Kay Smith. She treated Tracy as if he were her own son!! Tracy got to tell her today how much he appreciated her love for him! Every nurse could take lessons from her on how to treat the patient with love and compassion! We love you Ms Kay!!!
Tracy and Libbi,
We at SGN Scoops are praying for you!
Tags:
the perrys
,
Tracy and Libbi Stuffle
Posted in
announcements
|
Comments Off

on Update on Tracy Stuffle
Written by scoopsnews on April 16, 2017 – 10:11 am -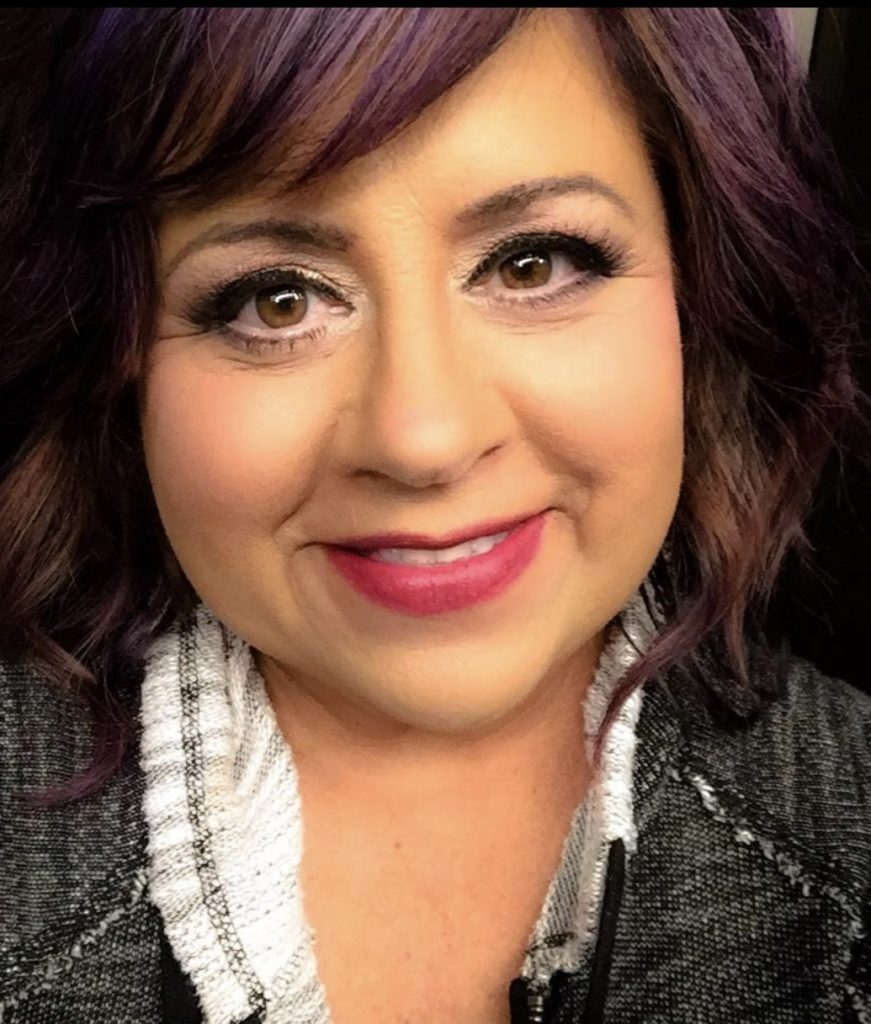 From Libbi
Update 4/16/17 – 10:37am – Easter Morning
Tracy is OFF the ventilator!!!' Go GOD Go!!!!!! Easter Miracle!!!!
Tags:
Tracy and Libbi Stuffle
Posted in
announcements
|
Comments Off

on Praise Report from Libbi…. Easter Miracle
Written by scoopsnews on April 15, 2017 – 4:45 pm -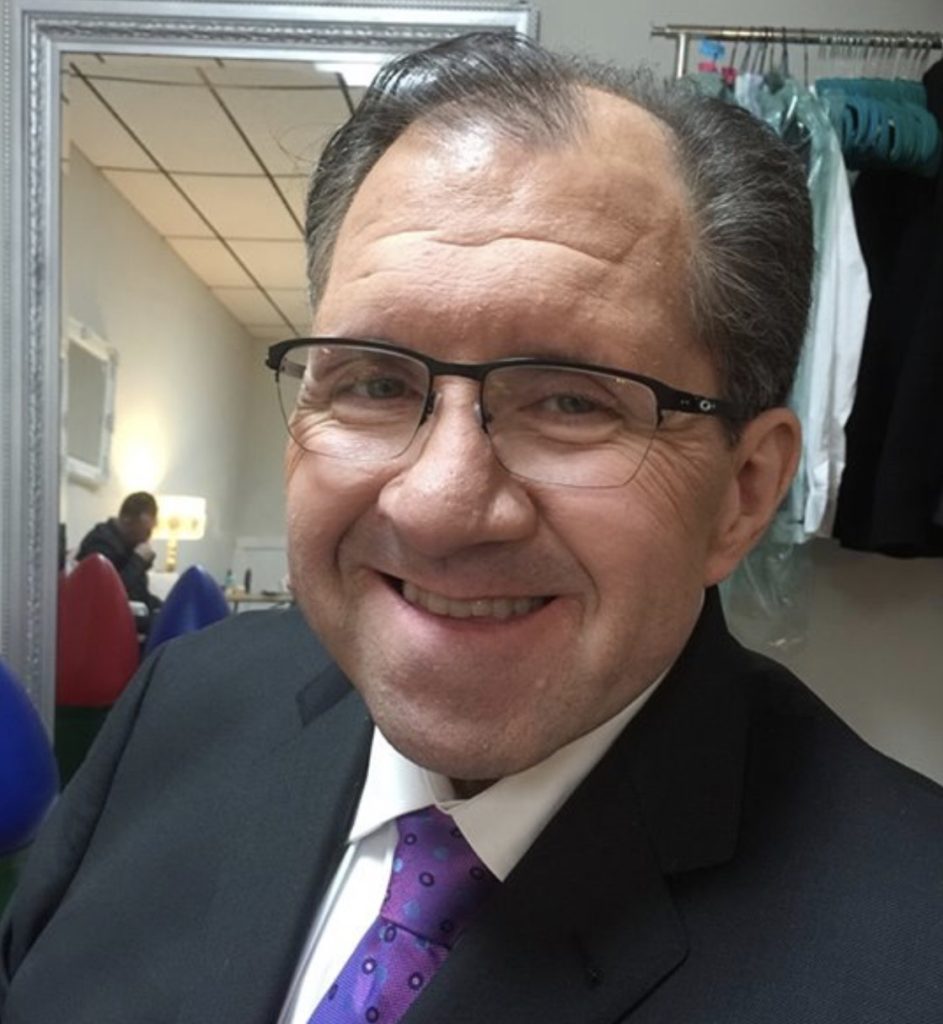 Please Pray!
From Libbi (Facebook)
Tracy Stuffle Update 4/15/17 – 6pm
Last night was not a quiet night as I thought it would be. Tracy kept waking up and fighting the vent. He was trying to talk and was aggravated cause he couldn't because of vent. They have gradually been weaning him down from vent. He's on a cpap now. His oxygen level is boarderline of being able to take vent out. Tracy's always been a shallow breather and this doesn't help when trying to get him off the vent. He is awake and lipping his words. He's ready to get back to his life! His Doctor just wants him to be rested good. His AFIB had been so out of whack with being in the 150 and above, it's worn him out. Things are now returning to Tracy's normal. They will try in the morning to get him off of the vent. His oxygen rate has been 90 to 92 but they want to be at least 95 or above before taking out. So help me pray for those numbers to come up and STAY!! He's had no pain thus far, so that's a good thing.
As for me, getting very little sleep caught up with me today!! My family has been worried because they hadn't heard anything from me, but I was knocked out asleep!!! I woke up when drs came in, but would go right back to sleep! Finally woke up good about 3 this afternoon. The nurses have all been great with letting me rest. Praying for a restful night for Sweet T!! Pray for a Easter Miracle of Tracy being taken off the vent!!! We love y'all!! Happy Easter!!!
We at SGN Scoops are praying for an Easter Miracle for Tracy. Will you join us?
Tags:
Tracy and Libbi Stuffle
Posted in
announcements
|
Comments Off

on Prayers for Tracy and Libbi Stuffle
Written by SGN Scoops Staff on April 10, 2013 – 1:57 pm -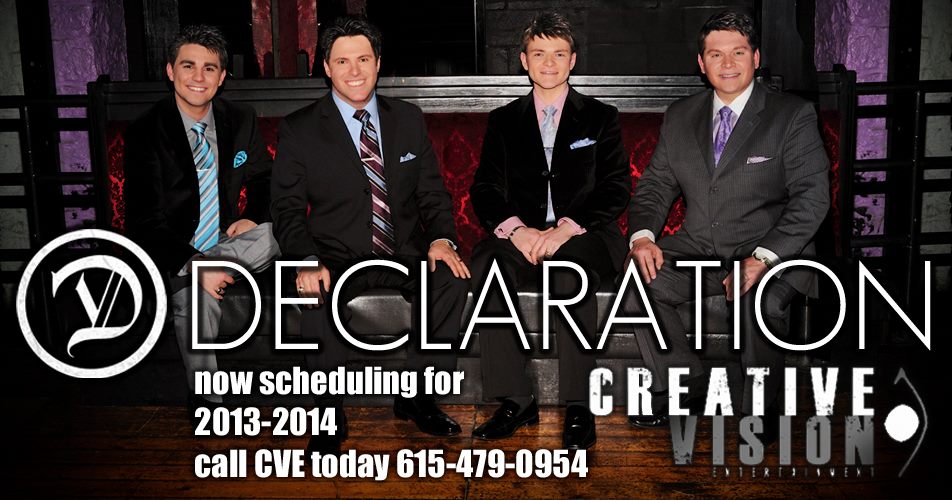 Declaration is happy to announce that their 2nd Annual Illinois Homecoming with special guests, Tribute Quartet, has turned its focus to a benefit concert for Tracy Stuffle.
As many people know, Tracy Stuffle, beloved bass singer for the Perrys and husband to Libbi Perry Stuffle, suffered a brain bleed out, loss of right side motion and other complications. Now, over 78 days in ICU, medical bills are piling and the financial needs are great. This concert will serve as a way to help Tracy and Libbi with expenses.
The concert will be held on April 27th, at the Pittsburg Free Will Baptist Church, Pittsburg, Il at 7pm with doors opening at 6pm. The featured artists will be Declaration and Tribute Quartet. No tickets are required, but a generous love offering will be received. All proceeds will benefit Tracy and Libbi Stuffle for medical and living expenses.
Please make plans to join us to help support Libbi, Tracy and the Perrys. For more information, please contact April Potter Holleman at April@creativevisionentertainment.com or 615-479-0954.
Tags:
Declaration
,
southern gospel
,
Southern Gospel News
,
Tracy and Libbi Stuffle
,
Tribute Quartet
Posted in
announcements
|
Comments Off

on Declaration is happy to announce that their 2nd Annual Illinois Homecoming with special guests, Tribute Quartet