Written by Staff on December 15, 2018 – 3:47 pm -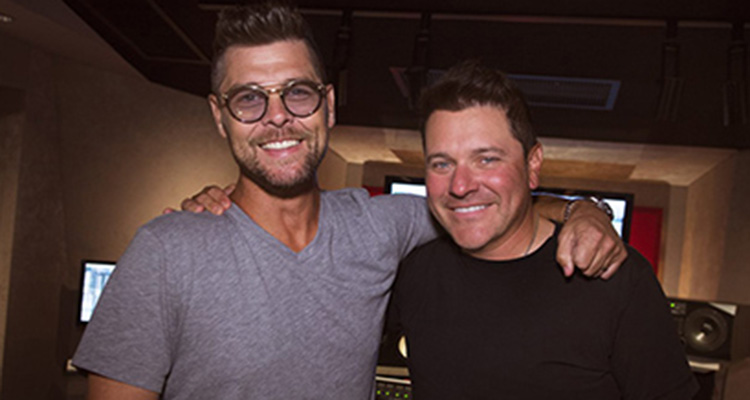 Nashville, TN  – The nominations for the 
61st GRAMMY® Awards
 were announced last Friday, December 7, 2018, during a live broadcast on 
CBS This Morning
.
Jason Crabb – critically acclaimed and highly lauded singer/songwriter/musician/author – was honored to receive a nomination for Best Roots Gospel Albumfor his latest release, Unexpected.
The project was produced by Rascal Flatts' Jay DeMarcus and features Gary LeVox (Flatts' lead singer).
Upon news of the nomination, Crabb commented: "2018 has been such a great year, it has literally blown my mind. God has been amazingly generous with His blessings. I have the best family in the world and I love them with all my heart.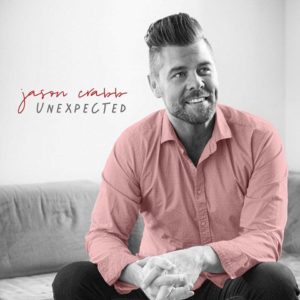 "I am so grateful to all the members of the Recording Academy for nominating this project, Unexpected. Overwhelmed only begins to describe the way I feel right now. I love this record and I am very passionate about it and the message that it conveys. Thank you Jay DeMarcus, Gary LeVox, the musicians, songwriters and everyone else who played a role in it! To top it all off, I am nominated beside some of my best friends. I am a blessed man!"
Jay DeMarcus comments, "This is wonderful news!!! There is no one more deserving of this than Jason. I am thrilled and honored to be a small part of it, and proud to call him my friend."
The 61st Annual GRAMMY® Awardsreturns to Los Angeles' STAPLES Center on Sunday, February 10, 2019, and will be broadcast live on the CBS Television Network at 8 PM ET / 5 PM PT.
Tags:
61st GRAMMY® Awards
,
Christian Music
,
Gary Levox
,
gospel music
,
Jason Crabb
,
Jay DeMarcus
,
Rascal Flatts
,
USA Today
Posted in
announcements
,
artists
|
Comments Off

on Jason Crabb, Jay DeMarcus React to GRAMMY® Nomination
Written by Staff on December 12, 2018 – 2:52 pm -
Crabb Joins Elite List Alongside Carrie Underwood, Kenny Chesney, Dolly Parton, Dierks Bentley, For King & Country, Pistol Annies and more
Nashville, TN  – USA Today has named Jason Crabb's critically acclaimed project, Unexpected,as one of 'Nashville's Top Albums of 2018.'
The project was produced by Rascal Flatts' bassist Jay DeMarcus and features Flatts' vocalist Gary LeVox, pop star Kaya Jones and even includes a song written by disco icon, Gloria Gaynor.
The GRAMMY® winner, 22 time GMA Dove Award winner, vocalist, musician, actor, author and songwriter joins an elite list including Carrie Underwood, Kenny Chesney, Dolly Parton, Dierks Bentley, For King & Country, Pistol Annies, Dan & Shay and more.
Tags:
Christian Music
,
gospel music
,
Jason Crabb
,
USA Today
Posted in
announcements
,
artists
|
Comments Off

on USA Today Names Jason Crabb's Unexpected One of Nashville's Best Albums of 2018
Written by Staff on October 31, 2018 – 7:57 pm -
Live Performance DVD Available Now, Portion Airing This Week as Television Special Hosted by Gospel Legend Bill Gaither 
Nashville, Tenn. (Oct. 26, 2018) –  Named one of the "most-anticipated country albums" this fall by USA Today, multi-platinum-selling country singer Josh Turner's I Serve A Savior released today to critical acclaim, "bypassing the Saturday-evening revelry of most modern-day country," as stated by Rolling Stone. The collection of hand-picked hymns, alongside brand-new originals and live recordings of some of Turner's most memorable hits, I Serve A Savior "complements the singer's baritone voice. All the while, [Turner] manages to put his distinct spin on the classics" shares Sounds Like Nashville, adding "I Serve A Savior provides a much needed message of hope to the listener… and proves that [Turner's] gospel album was well worth the wait."
For I Serve A Savior, Turner collaborated with GRAMMY® Award-winning producer Kenny Greenberg. Greenberg calls the album "a vocal tour de force" with a bluegrass flare. "This is where he comes from and who he is. This is what he grew up listening to and it became this labor of love."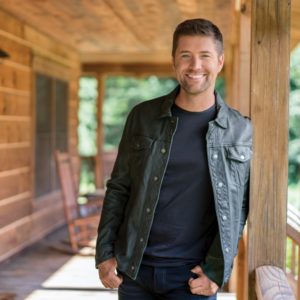 Making I Serve A Savior was a dream come true for Turner, with his faith as the basis of the project, as he told The Tennessean in an upcoming Sunday cover story. Additionally, the gospel project is one that fans have been asking to hear for years and "adds new meaning to the songs that have defined Turner's spirituality while allowing him to contribute his own voice," says Taste Of Country. Bringing a new dimension to the GRAMMY® nominee's already acclaimed career, "Turner has outdone himself" with his latest faith-based endeavor according to Digital Journal, who called each track on the project "warm, inspirational and unique. It is evident that this studio effort was a labor of love for Turner."
In addition to the 12-track studio project, Turner has released a complementing 90-minute live performance DVD featuring a special interview of Turner with gospel legend Bill Gaither, a performance with Turner alongside his wife, Jennifer, and their four sons, and more. The DVD has been edited to air as a one-hour television special hosted by Bill Gaither, which will air this week on numerous networks across the U.S. and Canada, and will continue to air throughout the fall.Click here for more information on networks and air times.
Talking with People.com, Turner discussed working with his family on the album, stating, "I wanted to have a moment on this record where I could feature [my kids] and my wife. It's kind of wild and I think it might be the beginning of something special because all four of my boys seem to have a strong musical talent. Whether or not they pursue that as a career, time will tell. I don't know what the Lord is calling them to do."
Check out Josh's Gospel Greats playlist here. To purchase Josh Turner's I Serve A Savior, click here.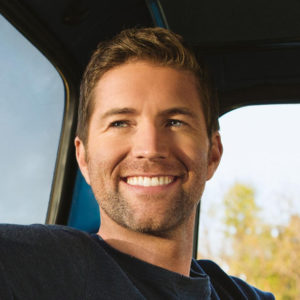 About Josh Turner:
With his rich, deep voice and distinctive style, MCA Nashville recording artist Josh Turner is one of country music's most recognizable hit-makers. From his 2003 Platinum-selling debut Long Black Train to his 2017 Billboard No. 1 release, Deep South, Turner has scored multiple GRAMMY®, CMA and ACM Awards nominations and received six Inspirational Country Music Awards. As one of the youngest members inducted into the Grand Ole Opry, Turner has sold more than 8 million units, topped more than 1.5 billion in global streaming and populated radio with such memorable hits as "Hometown Girl," "Would You Go With Me," "Your Man," "Time Is Love," "Why Don't We Just Dance" and "Long Black Train."
With his latest, I Serve A Savior, Turner adds an exciting new dimension to his already acclaimed career.
I Serve A Savior is a thoughtful gospel collection that finds Turner's rich, distinctive baritone paired with timeless classics including "Amazing Grace," "How Great Thou Art" and "Great Is Your Faithfulness," as well as introducing originals including the title track, "I Serve A Savior," and "The River (of Happiness)," written by his wife, Jennifer, and their eldest son, Hampton.
Turner is a disciple of traditional country music, a mentor to up-and-coming artists, and one of the youngest members of the Grand Ole Opry.  Turner has been an Opry member for over 10 years and he recently reveled in his 150th performance on the famed Opry circle.
The Hannah, S.C. native has been songwriting and performing since he was a child, and in support of music education, he created The Josh Turner Scholarship Fund to assist students interested in pursuing a future in arts and music. As a high school student, Turner had very little access to music education, therefore realizes first-hand the importance of arts education in schools. For more information on Josh Turner including a list of his upcoming tour dates, visit www.JoshTurner.com.
Get Connected with Josh Turner:
Website: http://joshturner.com/
Facebook: https://www.facebook.com/joshturner/
Instagram: https://www.instagram.com/joshturnermusic/
Twitter: https://twitter.com/joshturnermusic
Read the latest online edition of SGNScoops Magazine HERE
Download The PDF Version Of SGNScoops Magazine HERE
Find SGNScoops Magazine On Facebook HERE
Tags:
bill gaither
,
Country Music
,
gospel music
,
Josh Turner
,
USA Today
Posted in
announcements
,
artists
|
Comments Off

on Named One of USA Today's "Most-Anticipated Country Albums" This Fall, Multi-Platinum-Selling Country Singer Josh Turner's I Serve A Savior Is Available Now