Written by scoopsnews on July 18, 2020 – 4:58 am -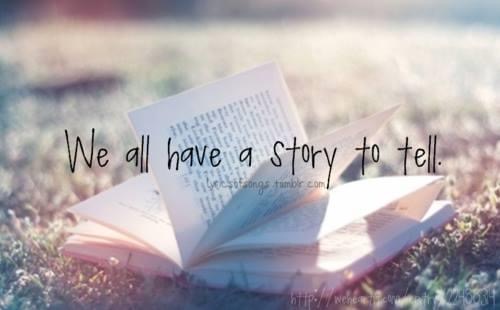 If we all were sitting in a room and I walked around to each of you this Saturday morning and asked you to share your story, each one would be somewhat different.  Some would be unbelievable. Some pretty ordinary, but the truth is, "We All Have A Story."
That story is your testimony. Have you ever had a chance to tell your story to someone and it changed their life?  Your story was written to be shared.
I hope you have a great weekend and I want to challenge you to find someone to share your story with today.  Has God done some pretty amazing things in your life? I dare you to share it and watch Him move.
For a long time I kept my story to myself, because of some pain that was in my past.
God convicted me to share it. I'm glad I did! I found out that broken people help broken people .
Feel free to share in the comments below. You never know, your story could end up in SGN SCOOPS MAGAZINE.  There is enough bad on Social media. Can we flood it today with good?
Our God can change Broken into Beautiful!
Tags:
karen peck and new river
,
Weekend Word from SGN Scoops
,
Weekend Word With Vonda Armstrong
Posted in
announcements
|
Comments Off

on Weekend Word With Vonda Armstrong
Written by scoopsnews on October 19, 2019 – 6:32 am -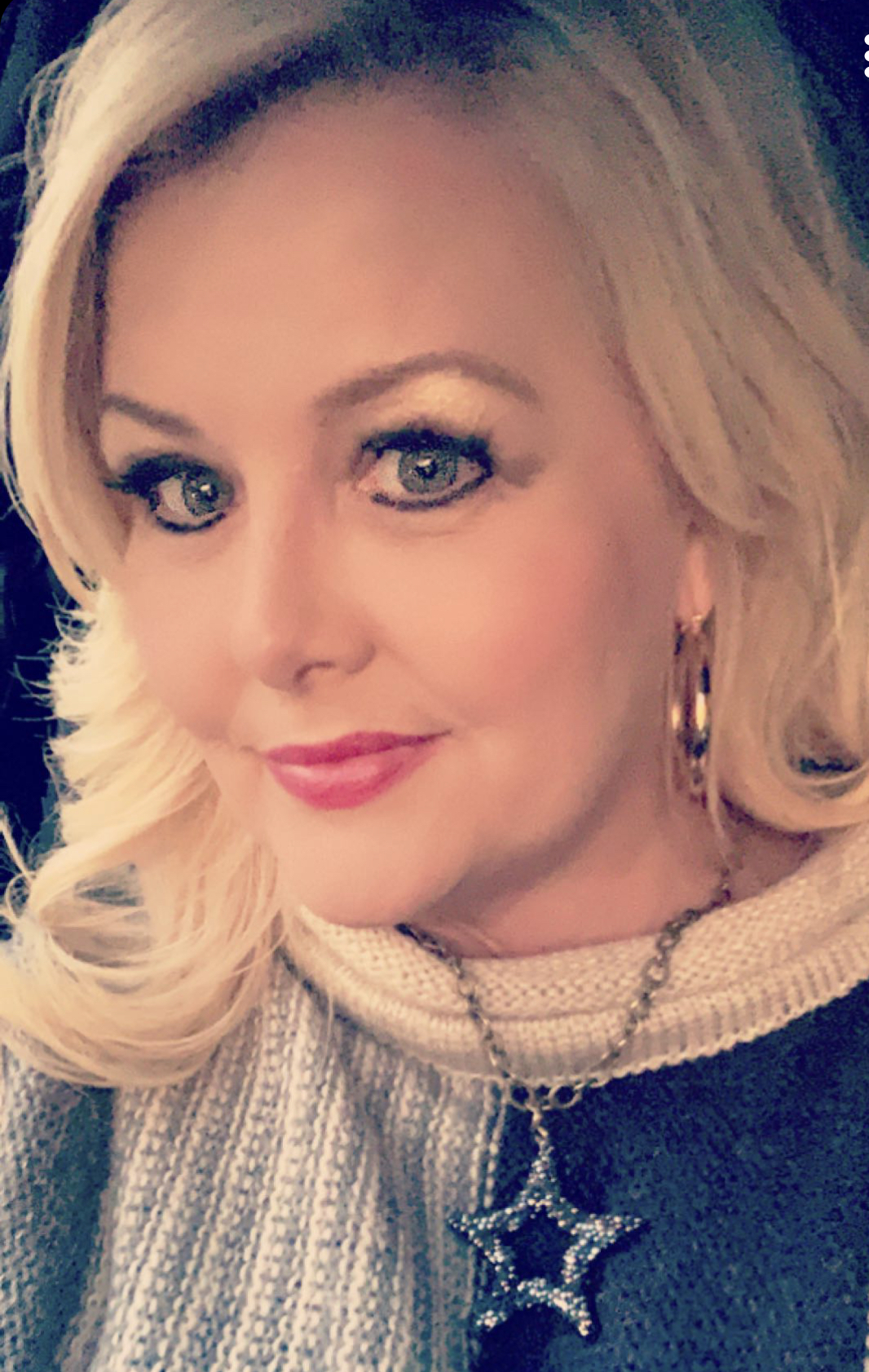 Happy Saturday Everyone!
It's that time of year. The weather is beginning to cool down finally. It's football weather. I have two boys that are football coaches so my life has consisted of lots of bleacher sitting.  I was at Michael's (the oldest) game last night. His Mom and I are friends by choice and she allowed him to be a part of my life for 28 years. I am grateful. But God allowed him to be a part of my life forever.
Coach Easley #2 and 3 won last night so that made for an exciting night. I've been in Alabama this week visiting Momma and even worked a couple of days at my old job in Dr. Kennedy's office!  I am so blessed with many friends and lots of family.
I remember when my kids were younger, we took a trip to roof a house for World Changers. We all seemed to catch on to the theme of the week which was "Love Wins" I'm here to tell you it does every time!
Our family Is blended, but it is blended with sweat, tears, and most of all, Love.
I encourage you today in whatever situation you are in, love the ones God gave you!  For one day, he will need them back…..
Happy Fall Y'all!
Fall into JESUS …..He will never LEAVE!
Love this song by The Bowling Family…
It's fitting for my Saturday rambling….
Tags:
Weekend Word from SGN Scoops
,
Weekend Word- Vonda Armstrong
Posted in
announcements
,
Weekend Word
|
Comments Off

on Weekend Word With Vonda Armstrong
Written by scoopsnews on April 6, 2019 – 4:15 am -
Whoever does not love does not know God, because God is love."  1 John 4:8
God is LOVE. What do you think when reading that statement? Some may agree; others may not. Maybe thoughts of injustice, brokenness and pain come to mind. More than ever, the search for love has become the focal point of music, media and even culture – but are we sure we really understand God's love?
Let's take a deeper look. What kind of "love" are we talking about? It's not a romantic love or like the love of a friend. It's a love where God is the source. To fully understand this love, we must first discover who God is.
So who is God? How can we get to know the God of the Universe on a personal level? We look at His Son. We look at Jesus, the image of the invisible God. It's through Jesus that we can receive the love of God – the only perfect, lasting, real love that satisfies the desires of our hearts.
It's a love that won't fade, change or lose interest – it's real love that God alone can give. And it starts at the cross. When we believe that Jesus died on the cross for our sins, rising three days later and proving Himself to be God – we can put our trust in Him. We literally entrust our lives into His hands because He loved us enough to take our place on the cross. It's a sacrificial love like no other.  Augustine wrote, "Our hearts are restless till they find rest in thee."
Where have you been searching for love and acceptance, but still turning up empty? In work, family, a relationship? Maybe it's time to look at Jesus. Only Jesus offers this sacrificial love that we don't deserve and could never earn. Be honest – is your heart 'restless,' never really satisfied from romance, friendship, entertainment or work?  Wouldn't you like to finally find "rest" (fulfillment, joy) that comes from knowing God's love?
(Right From The Heart Ministries)
Tags:
At The Cross
,
Real Love
,
Weekend Word from SGN Scoops
Posted in
announcements
|
Comments Off

on Weekend Word- Real Love
Written by scoopsnews on March 9, 2019 – 5:52 am -
Very early in the morning, while it was still dark, Jesus got up, left the house and went off to a solitary place, where He prayed." Mark 1:35
Starting our days with God means leaning on HIS strength rather than OUR strength throughout the day. It means staying focused on who we are and why we're here. It means following the example of Jesus and starting every day with God – first things first.
Tags:
Weekend Word from SGN Scoops
,
Weekend Word- Vonda Armstrong
Posted in
announcements
|
Comments Off

on Weekend Word- In The Morning When I Rise
Written by scoopsnews on February 23, 2019 – 6:14 am -
His master said to him, 'Well done, good and faithful servant. You have been faithful over a little; I will set you over much. Enter into the joy of your master.'
It's a great feeling to achieve success after you've worked hard  and reached an important goal. You find a sense of pride, satisfaction, and even contentment. But these feelings don't compare to the joy felt when we fulfill God's unique plan for our lives.
If you believe the Bible, then you know that Jesus is coming back. However, this doesn't mean we have to quit our day jobs to serve Him. We're to use our time, talents, and treasures in whatever we do, every day out of our love for God.
You'll never go wrong by doing what's right….
11th hour
Tags:
11th Hour
,
Weekend Word from SGN Scoops
Posted in
announcements
|
Comments Off

on Weekend Word- Faithful Servant
Written by scoopsnews on November 10, 2018 – 3:31 am -
"I say to you, that many shall come from east and west, and recline at the table with Abraham, and Isaac, and Jacob in the kingdom of heaven." – Matthew 8:11
Years ago, more than one generation often lived together in the same house, or at least close to each other. Family reunions, as we know them today, were pretty much an every day event for those folks. But, as time moved on and families became fractured and scattered, the family reunion became a popular way for families to come together once a year and catch up with one another, eat good food, and watch all the kids play.  Today, for those of us fortunate enough to still have close family ties, family reunions can be a lot of fun. (Or they can be total misery!) Whether they're good or bad depends on you, members of your family, or both.
But today, I want to talk about the ultimate family reunion – one that we will all want to attend! I'm speaking of what happens when Christians die. Not only do we get to be with Christ, we also get to be with those who have died in Christ before us and are enjoying the eternal family reunion in heaven – a reunion where everyone gets along. Won't that be something? Well, it won't be if you miss it!
The good news is that we can be sure we make the ultimate family reunion by believing and knowing Jesus Christ as Savior and Lord. And when we step over from this life to the next, He'll welcome us home with the greatest family reunion we can imagine.
I'm looking forward to that ultimate family reunion. I hope to see you there one day.
(Right From The Heart Ministries)
Tags:
Weekend Word from SGN Scoops
Posted in
announcements
|
Comments Off

on Weekend Word- Right From The Heart
Written by scoopsnews on October 20, 2018 – 6:29 am -
I [have] raised thee up, that I might shew my power in thee . . . 
—Romans 9:17
Why is The Holy Spirit important?
The Holy Spirit is God Himself, as He works in the world and in our hearts today to accomplish His purposes. (This, incidentally, is why we should refer to the Holy Spirit in personal terms—not as "it" but as "Him").
In other words, just as Jesus was fully God, as well as fully man when He lived on earth, so the Holy Spirit is fully God as He works today. Jesus promised His disciples that after He returned to heaven, the Holy Spirit would come to take His place. He said, "I will ask the Father, and he will give you another Counselor to be with you forever—the Spirit of truth" (John 14:16-17).
Because He is God, the Holy Spirit is eternal and all-powerful, and He is everywhere. But when we come to Christ and commit our lives to Him, the Spirit also comes to live within us. In fact, before we ever come to Jesus, He is already at work in our hearts, convicting us of our sins and convincing us of the truth of the Gospel.
Thank God that He has not abandoned you, but that He is present within you by His Spirit. Ask Him to guide you when you pray, and also to give you wisdom when you have decisions to make. Ask Him also to help you read the Bible and apply it to your life, and to change you into the person God wants you to be. Most of all, ask Him to help you point others to Jesus.
(Answer by Billy Graham, Billygraham.org)
Tags:
soul'd out quartet
,
Weekend Word from SGN Scoops
Posted in
announcements
|
Comments Off

on Weekend Word From SGN Scoops
Written by scoopsnews on October 13, 2018 – 6:00 am -
Jesus stooped down and with his finger, He wrote on the ground." – John 8:6
WHOEVER IS WITHOUT SIN…
The Pharisees had just brought an adulteress before Jesus and demanded, "Jesus, what do you say?"
Silence.
The Bible doesn't tell us what Jesus wrote in the sand that day.
Maybe He wrote scripture.
Perhaps He was writing, "Where is the man?" Doesn't adultery involve two?
Or perhaps He was writing the sins of the Pharisees who were accusing this woman.
Maybe Jesus just needed time to collect His thoughts, because He was angry that they were humiliating this woman just to get at Him.
I have no idea what He wrote, but I'll tell you what I believe was taking place. I believe that Jesus' heart was absolutely breaking as He knelt in the sand. When He looked at this woman, His passion for the lost was causing His heart to break at how she was being treated as an object, unworthy of life. His heart was also breaking because He looked at the Pharisees and realized they just didn't get it. Jesus would have been totally justified to get in the Pharisees faces and say, "You guys don't get it! I came not to judge but to save." (John 3:17)
But Jesus didn't do that. He didn't blow His top and blast them. In an amazing display of self-control and compassion for this woman, He finally stood and said, "Whoever is without sin, you throw the first stone."
They slowly drifted away, dropping their stones as they left. Jesus, in a moment, transferred the humiliation from the woman to the religious men. What wisdom. What a man, this Jesus. You gotta love Him. I surely do. How about you?
(Right From The Heart Ministries)
Happy Saturday!
Tags:
Weekend Word from SGN Scoops
Posted in
announcements
|
Comments Off

on Weekend Word From SGN Scoops
Written by scoopsnews on October 6, 2018 – 4:06 am -
Jesus answered, 'The most important [commandment] is, Hear, O Israel: The Lord our God, the Lord is one. And you shall love the Lord your God with all your HEART and with all your soul and with all your mind and with all your strength.'" – Mark 12:29-30
To love God with all your heart means to love God with all of your feelings, with all of your emotions and with all your passion. 
You can be passionate about a lot of things, but the number one passion of your life should be your relationship with God.
Think about your relationship with God this way. When you first came to Christ there was no problem in feeling passionate about God. You had a hunger for the Word, to be in worship, and to tell others about Christ. You were excited about it and there was a very real passion there! But then as time went by and life presented its many challenges and opportunities, it became easy for other things to become a higher priority. 
Jesus reminds us that when you give your heart to God, you want to maintain that passion and love Him with all your heart.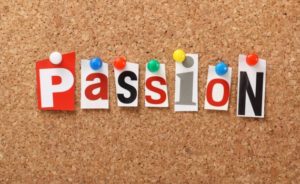 What is YOUR passion?
(Right from The Heart Ministries)
Hope you have a Blessed Saturday….
Give Me JESUS….
Tags:
Danny Gokey
,
Give me Jesus
,
Weekend Word from SGN Scoops
Posted in
announcements
,
Weekend Word
|
Comments Off

on What Is YOUR Passion?
Written by scoopsnews on September 22, 2018 – 5:59 am -
Jesus is no respecter of persons. It didn't matter who they were, what they were dealing with, where they came from: He touched them all. That's Kingdom prerogative. That's Kingdom Authority. That's Jesus. That's the Master Artist at work.
(Sundown)
Eventually the day comes to an end and we're turning it over in our minds:
Jesus is the source of authority. He has authority over the realm of truth.  He displayed his authority over the spiritual realm.  Physical realm?   Yep, authority their too.
Emotional,  relational?   He has authority over every realm.   Hey is the source of authority.
I wonder: what's keeping you down?   What consuming you?    Tell him at once. He'll come to where you are. He'll reach down to you. There's no P it today. He stronger than the bully and arm of addiction. He's more powerful than any reft of relationship. He'll reach all the way down to wherever you maybe. Go ahead, tell him. At once!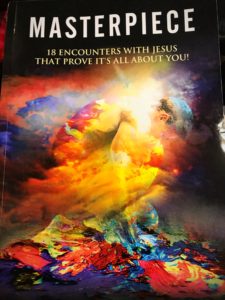 ( this was taken from the book "Masterpiece" written by Susie Shellenberger and Billy Huddleston)
Susie Shellenberger is a former public high school teacher and youth pastor visit her website@susieshellenberger.com.
Billy Huddleston is in demand as an international speaker and maintains an extensive schedule of speaking 48 weeks a year. His music  is played nationally on Southern Gospel radio, as he currently has a weekly radio program. Visit Billy @billyhuddleston.com.
Tags:
Billy Huddleson
,
Weekend Word from SGN Scoops
Posted in
announcements
|
Comments Off

on Weekend Word From SGN Scoops