Written by Staff on May 22, 2020 – 1:23 pm -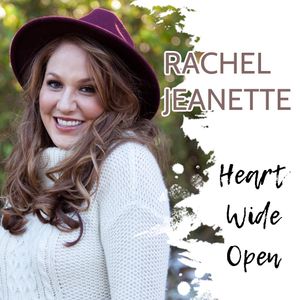 Nashville, TN (May 22, 2020) Gateway artist Rachel Jeanette has surprise released Heart Wide Open, a three song EP of some of her favorite worship songs. The Covid-19 health crisis has forced many artists off the road and some have turned to the internet to stay connected with their fans.
"It was clear that the longer this situation went on, that people were scared. They needed hope. When I need hope, I turn to worship music," stated Rachel Jeanette.
Every day, Jeanette has gone live on Facebook, singing worship songs that have touched her heart in this unusual time. Those daily worship moments turned into a new release.
"People from all over the world were watching these and asking for more. These familiar songs were bringing hope to hurting people," added Matt Felts, Gateway Management.
Recorded in Nashville, this marks the second release for Rachel Jeanette in the last year, with her Christmas project, My Christmas, garnering airplay around the world and being added to numerous top digital playlists.
"Rachel is unlike any other artist I know. She's a successful actress, model and now is carving out her own path in the music world," added Felts.
Rachel Jeanette will be back in the studio soon working on a new national release album which is currently scheduled for an early 2021 release.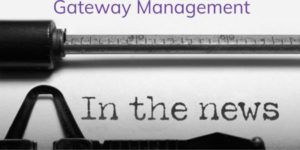 Heart Wide Open is now available on iTunes, Amazon and all digital outlets. For more information, go to gatewaymgmt.com.
Tags:
Christian Music
,
Gateway Management
,
gospel music
,
Rachel Jeanette
,
worship music
Posted in
announcements
,
artists
|
Comments Off

on Rachel Jeanette Releases New Album
Written by Staff on May 5, 2018 – 11:28 am -
Dear Pastor,
Why should you have an outside guest come into your church?
Or better yet, why should you let a singer or singing group come into your church?
Over the past 29 years of traveling with my husband and doing our type of ministry, we have seen a decline in churches opening their doors for singers to come in.  
Contemporary music is pretty much obsolete, being swallowed up by praise and worship music. I am not knocking praise and worship. I actually love it and listen to it a lot, but I also love to hear a song that tells me a story that I can identify with.  
Recently, we received an email from a man asking how to purchase Chuck's music. He told us that he and his wife had just recently gotten back into the church and were working on their marriage.
His pastor had recommended that he begin listening to the Christian radio station in their area. He heard one of Chuck's songs about working things out in marriage. The man listened to the words of the song, and it touched his heart because of the season he was in with his family.
This is a regular occurrence for us. Many times after a concert, a man or woman will come up to us and begin to tell us how one of Chuck's songs paralleled where they are in their walk in life and how it gave them hope and encouragement to trust that God had them and would not let them fall.  
But back to my open letter….
Why should you have singing ministries in your church?
For one, it opens the door for the invitation. It has been discovered that many churches find that their new members come for a gospel concert after seeing it advertised. It sparks within them a remembrance of their mother, grandmother or grandfather's love for that old-time music, and something propels them to check it out.
While there, they discover that the church wasn't too big and dynamic with all the lights and smoke machines, or that Christians weren't actually judgmental and angry as society leads them to believe … and the peace they felt there draws them back the next Sunday.
Secondly, it's the evangelism. People open up when they hear music. It unlocks something within us. Neuroscience is studying the effects music has on our brain. One study even showed that patients about to undergo surgery were split in two groups. One group was told to listen to music prior to surgery while the other group was given anti-anxiety drugs before surgery. It was found that the patients who listened to music had less anxiety and lower cortisol than the patients who took the anti-anxiety drugs.
Scientists are still studying how the brain processes music, but they are finding that music affects many different parts of the brain. When humans are listening to music, not only the part that is auditory reacts, but other parts as well. It stands to reason that when a person hears a message in a song, they more easily accept that message than if it is given to them by words alone. So bringing in a singing ministry is quiet evangelical as well.  
In these days of rediscovering what church means in the postmodern society, I would challenge pastors to not overlook the benefits of bringing in outside singers or singing groups to your church. There is a benefit to having them come.
Pastor, as a good steward of what God has blessed you with, I would encourage you to open your doors to those who have chosen the profession of travel while ministering through the gift of song that God has given them.
You, your church, and your community, may find healing from the music that is brought to you.  
Blessings,
Selena Day
Selena Day is a motivational speaker and is available to speak at your conference or event. She can be contacted by e-mailing selenaday@me.com, by visiting www.queenliving.org, or at www.facebook.com/queenismsbyselenaday.  
Selena Day is a regular contributor to SGNScoops Magazine.
Day by Day: An Open Letter to Pastors was first published by SGNScoops Magazine in April 2018
READ The latest PDF Version Of SGNScoops Magazine here.
Download The latest PDF Version Of SGNScoops Magazine HERE
Find SGNScoops Magazine On Facebook HERE
Listen Online To The Best In Todays Gospel Music HERE
Tags:
christian country
,
Chuck Day
,
church music
,
churches
,
gospel music
,
pastors
,
Selena Day
,
sgnscoops
,
worship music
Posted in
Christian interest
,
sgn scoops magazine
|
Comments Off

on Selena Day writes an open letter to Pastors
Written by Staff on April 8, 2014 – 5:00 am -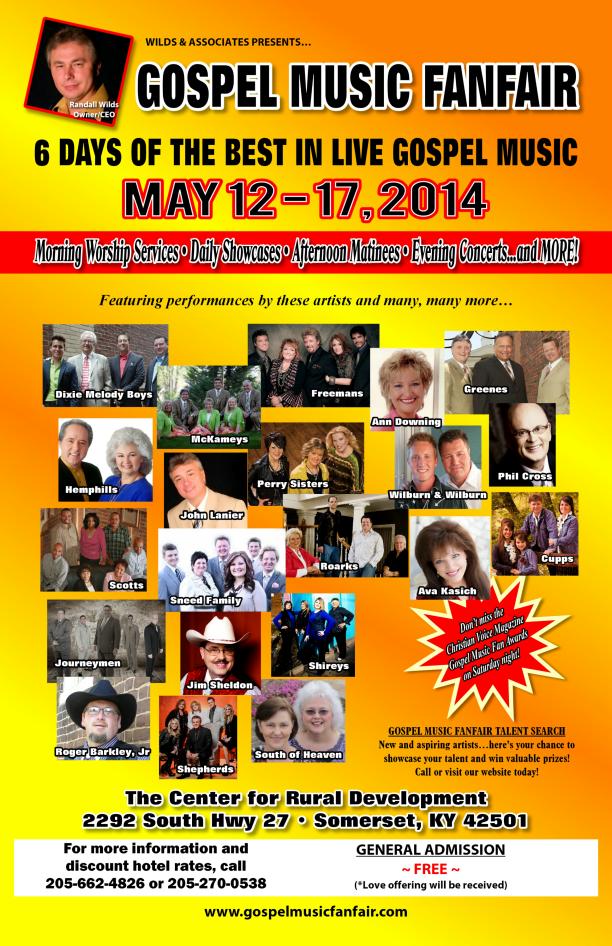 The Southern Gospel Music FanFair has seen much growth in a decade great concerts. SGM FanFair launched its inaugural event in 2005, in Chattanooga, Tennessee and then moved to Pigeon Forge, Tennessee in 2009. The following year, Wilds & Associates launched the Country Gospel Music FanFest, adding another week of music and even more variety for Gospel music fans.
Earlier this year, SGM FanFair and CGM FanFest was combined into one event so that Gospel music fans can now enjoy a variety of traditional and progressive Southern, Country, Bluegrass, Inspirational and Urban Gospel music at the new Gospel Music FanFair.
The week of Gospel Music FanFair will feature morning worship services, afternoon matinees, daily showcases, evening concerts and a talent search. Presented by Christian Voice Magazine, the Gospel Music Fan Awards program will be held on the final evening of the event.
The all-new six-day mega event premiers at the state-of-the-art theatre of The Center for Rural Development in Somerset, Kentucky on May 12th through 17th. The prestigious Center is located in the heart of the beautiful Lake Cumberland. The theatre is the crown jewel and showpiece of The Center, where some of the top names in music have performed including the world-renowned National Symphony Orchestra.
The Center offers on-site parking and plenty of nearby hotel accommodations for artists, vendors, and fans. Somerset offers the outdoor fun of Lake Cumberland, plus wide variety of shops, restaurants and attractions suitable for the entire family.
Wilds & Associates has announced yet another major change for this mega event. In honor of their 10th anniversary event, no admission will be charged for general seating. While tickets are still required for artist circle seating, a recent vote among the Gospel Music FanFair Board of Directors resulted in a "no admission charge" policy for general seating. Instead, love offerings will be received each evening throughout the week.
Wilds & Associates president and CEO, Randall Wilds, states, "By choosing to operate on a love offering basis, we believe it will be more economically feasible for families to attend. We also believe that Gospel music fans are loyal and will support the event with their generous financial contributions. We feel great about this decision and we look forward to celebrating our tenth year with Gospel music fans and their favorite artists."
Nearly 100 artists are scheduled to appear throughout the week, including The McKameys, The Dixie Melody Boys, The Freemans, The Greenes, Wilburn & Wilburn, The Hemphills, Phil Cross, The Roarks, Ann Downing, The Shepherds, John Lanier, Sunday Drive, Eternal Vision, and many more.
Everyone is cordially invited to join us for this special 10th anniversary event as we continue the tradition of Gospel music, fellowship and family fun – creating wonderful memories for years to come.
For more information, visit www.gospelmusicfanfair.com or call Wilds & Associates at 205-662-4826.

****Special Announcement: Christian Voice Magazine Gospel Music Fan Awards****
Christian Voice Magazine has merged their awards programs, formerly known as the Southern Gospel Music Fan Awards and the Country Gospel Music Fan Awards. The change was made to coincide with the new six-day Gospel Music FanFair event being held this spring in Somerset, KY and to accommodate a broader spectrum of Gospel music sub-genres.
The name of the awards program was officially changed to the Christian Voice Magazine Gospel Music Fan Awards. The program remains 100% fan-based, but Gospel music fans can now vote for their favorites from multiple progressive and traditional conservative sub-genres including Southern Gospel, Country Gospel, Christian Country, Bluegrass Gospel, Inspirational, Urban Gospel, and Worship.
Voting began in early February with the open nomination ballot where fans listed their choices in 25 categories. As a result, Christian Voice Magazine has just announced the top ten finalists for the 2014 Gospel Music Fan Awards.
Jason Crabb leads with nominations in eight categories. In addition to Favorite Male Vocalist and Favorite Crossover Artist, Crabb's Love Is Stronger CD has been nominated for Favorite Album and his hit radio single, "What The Blood Is For", is among the top ten for Favorite Song.
Following closely is Christian Country band Sunday Drive and rising male soloist, Michael Wayne Smith. These artists tie with six nominations each, including Sunday Drive's nomination for Favorite Group and Smith's for Favorite Soloist.
The Roarks and Tim Livingston come in together with five nominations each while Marty Raybon, Brian Free & Assurance, Ava Kasich, and newcomers Ashley Repass and Jesse Reece each nab four nominations. Karen Peck & New River, Triumphant Quartet, The Dixie Melody Boys, and The Parish Family all have multiple nominations as well.
Gloria Gaither, Archie Watkins and Gerald Wolfe are among the top nominees for Living Legend.
Awards will be given as winners are announced at the 2014 Christian Voice Gospel Music Fan Awards program on May 17, 2014, during the 10th annual Gospel Music FanFair at the Center for Rural Development's Performing Arts Theatre in Somerset, KY.
To view the full list of top ten finalists and access the online ballot, visitwww.christianvoicemagazine.com
Tags:
Bluegrass Gospel
,
christian voice magazine
,
country gospel
,
gospel music
,
Gospel Music Fan Awards Program
,
gospel music fanfair
,
Kentucky
,
May 2014
,
Somerset
,
Urban Christian music
,
worship music
Posted in
announcements
|
Comments Off

on Gospel Music FanFair Moves To Somerset, Kentucky
Written by SGN Scoops on August 28, 2013 – 11:47 am -
(NASHVILLE, TN) – Multi-platinum recording artist Michael W. Smith has announced plans for the final leg to the successful "Worship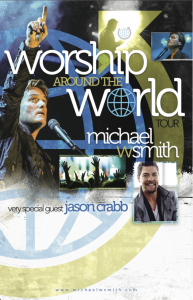 Around The World" tour and has invited Jason Crabb, Christian Music's reigning Male Vocalist of the Year and Artist of the Year, to be his very special guest. The tour is slated to hit approximately 12 cities across the country, including Tulsa, OK; Longview, TX; Syracuse, NY; Bangor, ME; among others.
In the past year, Smith has toured to over a dozen countries including Brazil, Abu Dabi, Baharain, Europe, Canada, Malasia, Singapore and will just land in the United States from Iceland as this final tour leg begins.
Worship as a corporate body continues to be the theme for this tour and attendees are in for a special evening as they experience the musical genius of Michael W. Smith and the soulful voice of Jason Crabb.
"I've known Jason Crabb for years," Smith says. "Everyone in the business knows he's an amazing singer – but what I love most about him is his heart. The genuine love and care he displays to every single person he comes in contact with is something we all can learn from. I can't wait to share the stage with him!"
"To share the stage with Michael W. Smith is going to be a very special thing for me," says Crabb. "One of the first times I heard Michael was during a period in my life when things weren't going so well. I found hope and encouragement in his music. Never in a million years did I imagine that one day I would share the stage with him – we're going to have a great time!"
During the evening both artists will perform separately, sharing music from their individual careers, then join together on stage for unforgettable powerhouse moments of music.
Ticket information for the tour dates will be available on each artist's website: www.MichaelWSmith.com and www.JasonCrabb.com.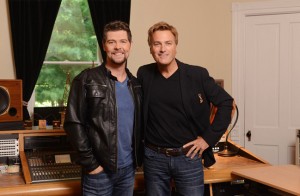 Tour Dates:
October 3 – Brookville, NY (Jason Crabb not appearing)
October 4 – Morristown, NJ (Jason Crabb not appearing)
October 5 – Van Wert, OH (Jason Crabb not appearing)
October 6 – York, PA (Jason Crabb not appearing)
October 11 – Tulsa, OK
October 12 – Midland-Odessa, TX
October 13 – Longview, TX
October 24 – Stamford, CT
October 25 – Syracuse, NY
October 26 – Williamsville, NY
October 27 – Jackson, MI
October 29 – Daytona, FL (Jason Crabb not appearing)
October 30 – Daytona, FL (Jason Crabb not appearing)
November 1 – Bangor, ME
November 2 – Collingswood, NJ
November 3 – Indiana, PA
Tags:
Contemporary Christian News
,
Jason Crabb
,
Michael W. Smith
,
Southern Gospel News
,
worship music
Posted in
announcements
|
Comments Off

on Michael W. Smith Taps Jason Crabb as Special Guest on Final Leg of Tour
Written by Rhonda on September 8, 2010 – 1:39 pm -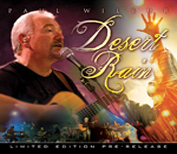 MOBILE, Ala. – September 8, 2010 – With more than 4,000 Christian pilgrims from 75 nations joining him in the Israeli desert near Ein Gedi, renowned Messianic worship artist Paul Wilbur recorded Desert Rain, his new live CD which releases on Integrity Music on Oct. 12.
 
Desert Rain is a vibrant live worship experience featuring new and classic Messianic worship songs.  The CD was recorded during a spectacular concert last October attended by Christians who traveled from all over the world to celebrate the Jewish Feast of the Tabernacles holiday.  The concert was the opening event for the 30th anniversary of the International Christian Embassy Jerusalem sponsoring the holy pilgrimage.
 
 "Desert Rain was designed to remind Christians of God's unfailing love and covenant with Israel, and to give them songs to sing over the people and the Land to prophesy and to declare the timeless promises of the God of Abraham, Isaac and Jacob," said Wilbur.  "This recording takes us on a journey of the faithfulness and passion of God from Zechariah where He declares his burning jealousy for Zion and His promise to dwell in Jerusalem all the way to the return of the Lord in the Book of the Revelation to fulfill that promise of Zechariah with 'Salvation belongs to our God.'"
 
 Wilbur, whose previous recordings like Shalom Jerusalem, Jerusalem Arise, Lion of Judah and The Watchman have helped popularize Messianic worship music around the globe, says the new CD is musically distinct from his older, more orchestral projects.  The lyrics are full of scriptural exhortations for both Israel and the nations, while the fusion of musical styles varies from Hebraic to jazz rhythms.  Overall, the CD is more rhythm-driven and has an emphasis on guitars as Wilbur wanted Desert Rain to reflect the urgency and prophetic perspective to the message of music.
Desert Rain features 12 worship songs and includes guest vocalists – Brazilian worship artist Ana Paula (Bessa) and Wilbur's own daughter-in-law Sharon Wilbur, who also co-wrote three of the new songs with Wilbur.
 
The track listing for Desert Rain is:
1.  Zealous Over Zion
2.  Out Of Zion
3.  Mountains Of Israel
4.  Hallelu Et Adonai
5.  I Will Never Leave You (with Sharon Wilbur)
6.  Why Should I Be Afraid
7.  You Are
8.  Blessed Is The Lord
9.  Who Is Like Thee (Mikamocha)
10. The Diamond Turns
11. Behold The Lord
12. Salvation Belongs To Our God
 
Among the many special moments Wilbur remembers from the recording, was one which almost ended  the concert before it even started.   A piece of electrical gear that controlled all the sound and recording equipment on stage burned up about five minutes before the concert.  In the middle of the desert, a three-hour round trip away from Jerusalem, Wilbur and Ana Paula asked the audience to pray for rain – both physical and spiritual.  At Ana Paula's instructions, thousands tapped their fingers on their palms, producing the sound of the soft patter of raindrops that built to a downpour. "As she did," Wilbur recalled, "a man stepped forward, spliced a couple wires together and ran 220 volts directly into the stacks of equipment; literally a miracle happened as the racks of sound and recording equipment sprang back to life and held strong for the entire performance!"
 
Later, Israel experienced an end to its drought as much-needed rain moved over the nation.
 
Desert Rain will be available on CD, CD Trax, Songbook and Digital Songbook
 
About Paul Wilbur:
In 1990 Wilbur recorded his first release with Integrity entitled Up To Zion. Since then he has recorded five more solo albums including three performed live in Jerusalem: Shalom Jerusalem, Jerusalem Arise, and Lion Of Judah.  Holy Fire (1997) and The Watchman (2006) were recorded in Houston and San Antonio respectively. Two more special collections entitled Pray For The Peace of Jerusalem and Praise Adonai were released in 2007 and 2008 to honor the 60th birthday of Israel and the 40th anniversary of the re-unification of Jerusalem.
 
Wilbur has also recorded seven projects in Spanish and two in Portuguese. These award-winning discs enable the team to minister to more than one third of the world's population in their own language.
 
Wilbur Ministries is headquartered in Jacksonville, Florida, where he makes his home with his wife Luanne, their two sons Nathan and Joel, and their daughter-in-law Sharon Chernoff Wilbur.
Tags:
integrity music
,
Paul Wilbur
,
Wilbur Ministries
,
worship music
Posted in
new music
|
Comments Off

on MESSIANIC WORSHIP LEADER PAUL WILBUR RELEASES DESERT RAIN, RECORDED LIVE IN ISRAEL