Written by Staff on June 30, 2020 – 2:33 pm -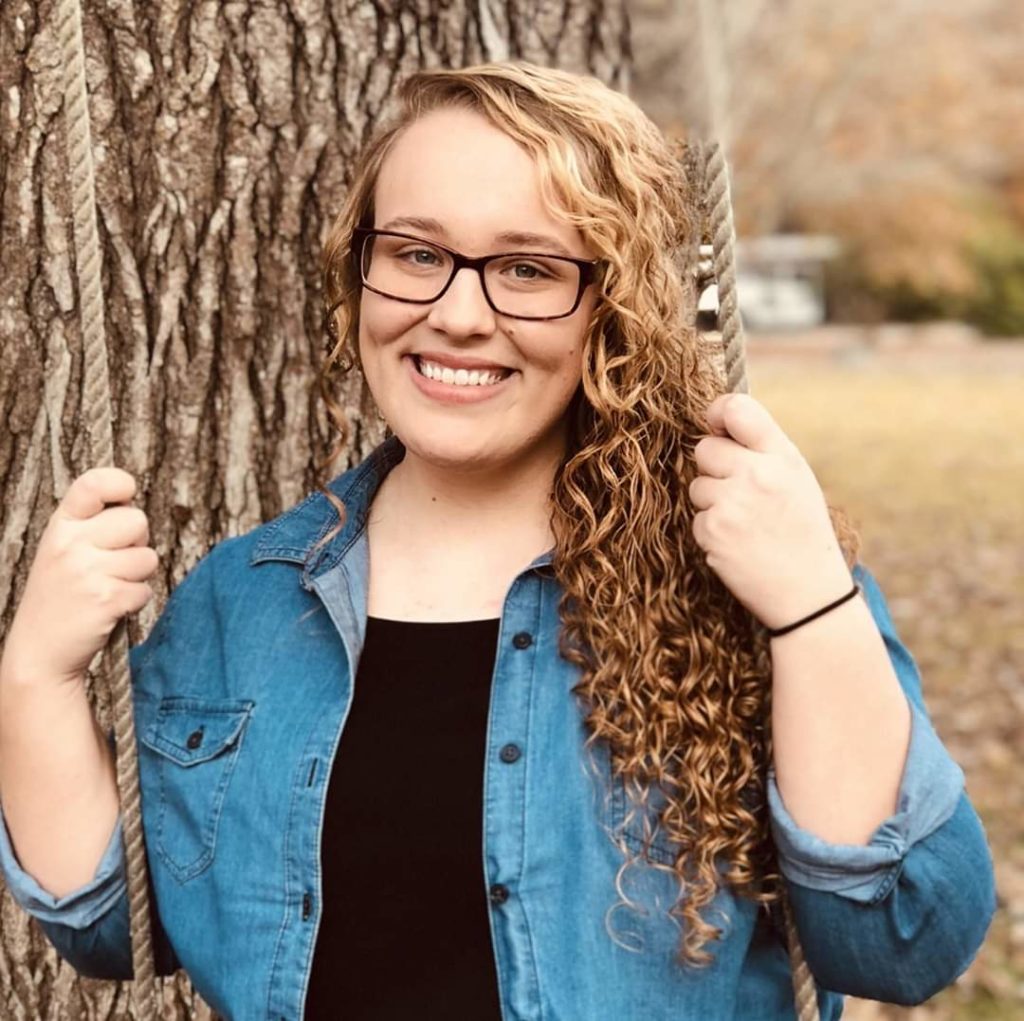 Youth in Gospel: Autumn Isbell of the Isbell Family By Lyndsey Chandler
This month's featured artist is Autumn Isbell from Savannah, Tennessee, which is two hours southwest of Nashville.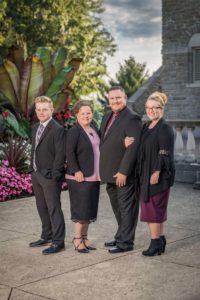 Autumn is 17 and will be 18 in October. She has one younger brother, who is 16 years old. At the age of five, Autumn recorded her first solo album. 
She plays piano, guitar, mandolin, and ukulele, and she has been traveling and singing full-time with her family, the Isbell Family, for seven years. She sings mostly soprano for the group.
The talented young lady loves to decorate and says that she is also pretty good at ping pong.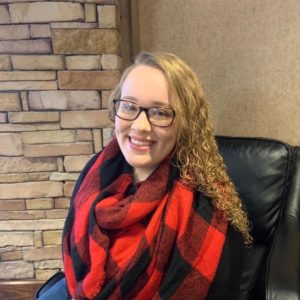 Two of her biggest inspirations in Southern gospel are the Collingsworth Family and 11th Hour. 
When asked what she would be doing if she was not singing, Autumn says, "Although it is very hard to imagine myself doing anything outside of music, I would probably consider pursuing a career in counseling."
When she graduates from high school this year, she will plan on taking online college classes.
A day off of the road for Autumn normally consists of catching up on school, cleaning the house and maybe a shopping trip.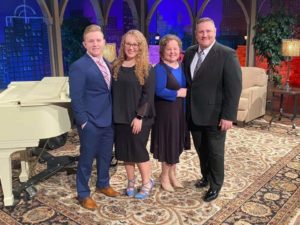 Also, embarking on a missions trip someday is definitely on her bucket list. 
When asked what her funniest moment on stage has been, Autumn shared this … "At this particular concert, I had decided to wear a long skirt and high heels. As I was stepping up to sing, my skirt got caught underneath my heel, and I couldn't move forward. So, I had to hurry and figure out a way to get my skirt out from under my heel without being too noticeable."
Autumn's parents had a trio with one of her mom's friends for nine years. During that time, her parents were teaching her brother and herself to sing parts, so when her mom's friend got married, Autumn and her brother stepped in. It has been that way ever since. 
The family performs approximately 250 concerts a year. 
"I know this is what God has called my family and I to do, and when someone is deeply touched by our songs, or even comes to know Christ through our music, it confirms that I am right where I'm supposed to be and doing exactly what I'm supposed to be doing," Autumn explains.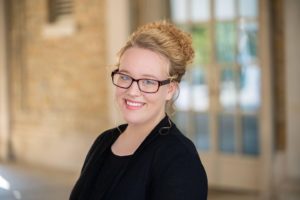 Miss Isbell concludes with a word to her peers: "God made you who you are, and He has a beautiful and unique plan for your life. Be yourself and be confident, just as the Lord intended." 
For more information about the Isbell Family, visit www.isbellfamilymusic.com. 
By Lyndsey Chandler
First published by SGNScoops Magazine in April 2020
Tags:
Autumn Isbell
,
gospel music
,
Lyndsey Chandler
,
Southern Gospel Music
,
The Chandlers
,
The Isbell Family
,
Youth in Gospel
Posted in
artists
,
sgn scoops magazine
|
Comments Off

on Youth in Gospel: Autumn Isbell of the Isbell Family
Written by Staff on April 9, 2020 – 7:04 am -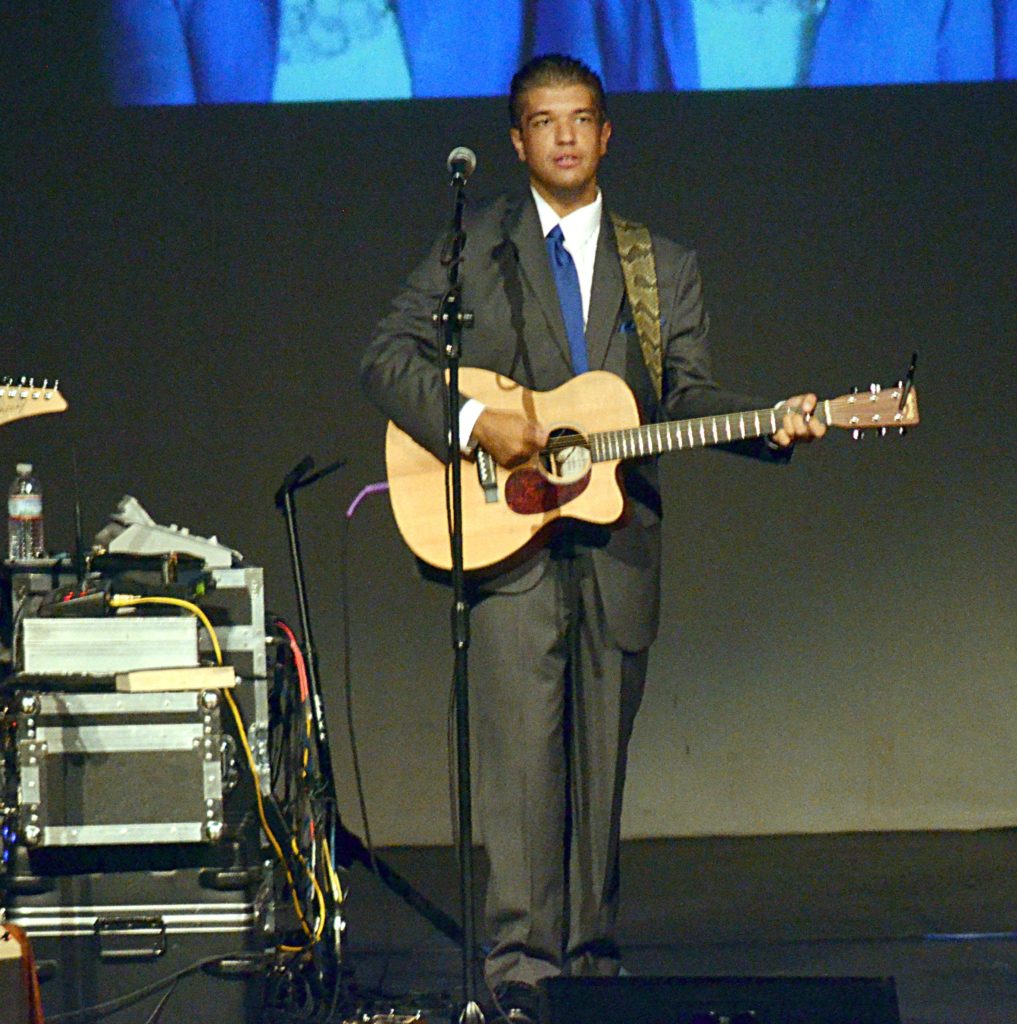 Youth in Gospel: Eli Fortner
By Lyndsey Chandler
I am pleased to introduce to you Eli Fortner, formerly of the legendary group, the McKameys. He is 25 years old, and until recently, traveled with his family group, which included his parents, grandparents, and an aunt, based out of Clinton, Tennessee. The McKameys retired at the end of November, 2019.
The McKameys are one of Southern Gospels most loved family groups. In 2019, they entered into their sixth decade of spreading God's message of love and hope through their music. If you are a true gospel fan then you may recognize songs that they sang like, "Right on Time," "God on The Mountain," and "There is Jesus." This group has been such a blessing through their many years of traveling. So, when I was making my decision on who to interview, I knew I wanted to talk with Eli; not only give honor to him, but to his family as well.
Fortner was around the age of five or six years old when his family first put him on stage. He was just three years old when his parents bought him a drum set for his birthday. 
"I started guitar backstage at a McKamey concert," says Fortner. "My pop would carry two or three, and one was laying backstage. I hollered at him from backstage while he was on stage and asked if I could play it. To be honest, I don't remember what he said, but I heard a 'Yes.' Then Pop saw I had an interest in it, so he gave me one of his the next day. I still have it and use it every now and then.''
If he was not traveling, Fortner would probably be in construction. His pappaw was a contractor and so is his older brother, Brad. It is kind of a family trait. One thing that is on this musician's bucket list is to play at the Hollywood Bowl. His favorite fast food is Chick-Fil-A. Besides playing music, he is a bit of a collector of vintage music gear and instruments.
"If I'm not on the road, I'm in my home studio," Fortner says. "God's blessed me to do what I love for a living, so even if I'm not working for other artists in my studio, I'll still be making music. Other things you might find me doing is reading or detailing cars… I'm random, I know."
Fortner relates an incident that was a bit embarrassing.
"I was on tour with Jeff and Sheri Easter, who I dearly love, and the second song was 'Over and Over.' I played the intro and all was fine, and then I got a little too proud of myself and went to play the turnaround and completely bombed. Not just missed a note, like it was an epic fail. Everybody had that, 'You're fired,' look on their face, and Jeff went to sing the second verse and pointed his hand to me, making a gun shape with his index finger and thumb acting like he pulled the trigger. I was embarrassed but also laughing at myself and of course all that were on stage were laughing. 
"Jeff and (the others) still won't let me live it down, and a couple weeks after it happened, a friend, Jared Easter, texted me and showed me it was on YouTube 'cause the church live streamed the service that night… I'll never be able to live it down. Moral of the story.. stay humble or you'll fall flat on your face!" concludes Fortner.
Music is a passion for this young man. "Like, I've never thought about setting it aside and doing something else. And every time I hear something cool, like on the radio or streaming, I get inspired and I know inspiration comes from God (because) the Bible says so," Fortner shares. "As I've gotten older, I've realized that my gift is not my own, but that it comes from God and that it's my responsibility to use it for him and give it back to him, and hopefully I'll inspire other people to do the same. So that's my motivation." 
I asked Fortner what the message is that he would like to get out to young people. His response was: "Not only should you practice and learn as much about your talent as you possibly can, you should also learn as much about God as you can. Read and study. God reveals himself to those who want to learn about him. 

Fortner continues, "However, talking from my own personal experience, nothing has taught me like my own personal life experiences. Everybody goes through something, but you have to remember, like Psalm 23 says, we go through 'paths of righteousness for his name's sake', not ours. When you're a gospel artist you're representing his name. Not yours. Don't forget that."
By Lyndsey Chandler
First published by SGNScoops Magazine in January 2020.
Find out more about Eli Fortner HERE
Did you know that you can receive the printed, full-color version of SGNScoops Magazine by subscription? Find out more 
HERE
.
Tags:
Eli Fortner
,
gospel music
,
Lyndsey Chandler
,
McKameys
,
Southern Gospel Music
,
Youth in Gospel
Posted in
artists
,
sgn scoops magazine
|
Comments Off

on Youth in Gospel: Eli Fortner
Written by Staff on April 8, 2020 – 5:31 am -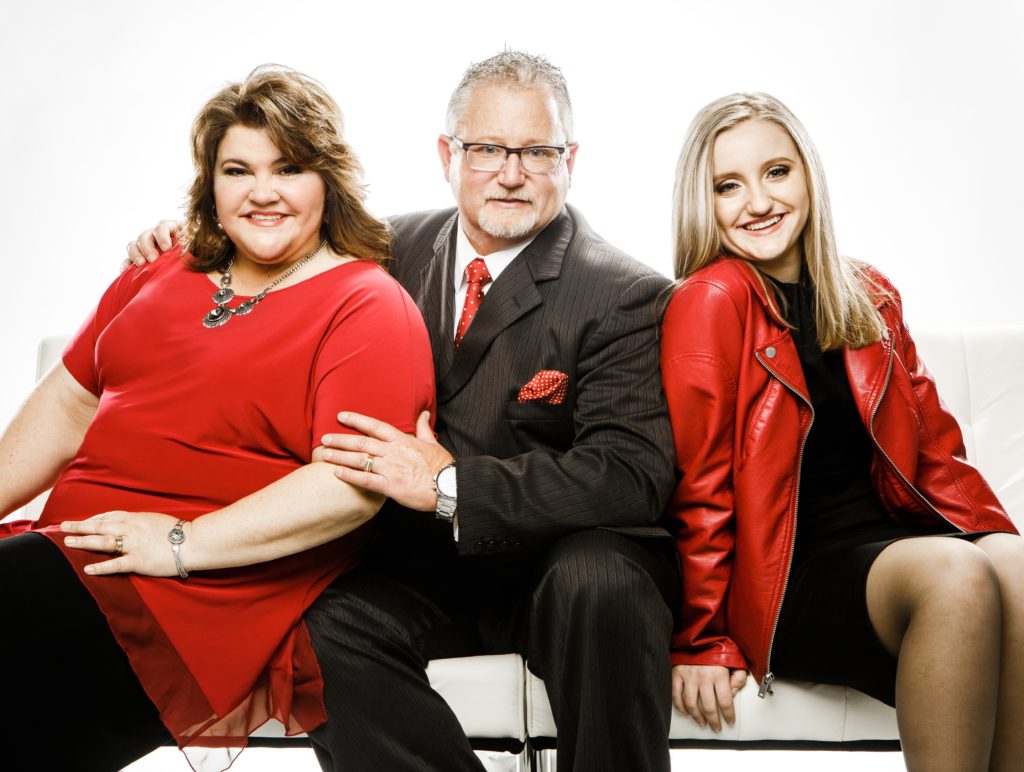 Youth in Gospel: Canaan Coffman
By Lyndsey Chandler
I am excited to introduce to you this month's featured artist, Canaan Coffman, of gospel music artists, the Coffmans.
Canaan Coffman lives in Danville, Kentucky, and is 17 years old. While she is the only one who travels with her parents, Canaan has four older adult brothers. She sang her first solo at three years old and her parents said it was actually on pitch. 
Canaan has a passion for acting and she hopes to use that one day for God's glory. It is a scary passion, but she is crazy about characters, costumes, and theatre. 
"I also love Broadway," says Canaan. "There's so much creative genius on Broadway, it's amazing. Besides my passions, I like a good puzzle and youtube video." 
When it comes to instruments, Canaan shares, "I have taken piano (lessons) on and off my whole childhood, but I've never learned enough to play whatever I want or play publicly. I also played the trumpet in public school. Not to brag, but I was first chair."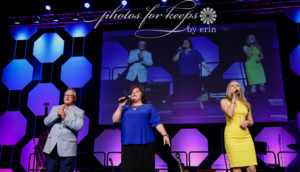 Her favorite fast food is Chick-Fil-A nuggets or Culver's burger with cheese. Her days off of the road are never really days off. Canaan is homeschooled, so when she gets home, she typically finds herself catching up on work she wasn't able to do on the road before her deadlines. When she gets a real day off, she'll let us know how it feels.
One of my favorite questions to ask of my featured artists is about the funniest thing that's ever happened to them on stage, because after a while, something funny and/or crazy is bound to happen.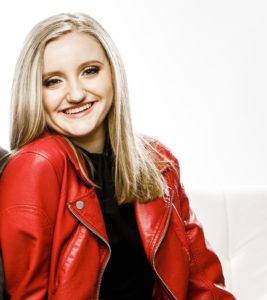 "For some reason, I always knock my teeth with my mic trying to take it off the stand," Canaan confesses. "At Dollywood one year, my lip bled through our whole set and you could see me trying to make it stop. Also, my mom once fell backwards on stage during our set. Everyone was so quiet, but then we all were dying laughing. Other groups were there too, and we all had a big laugh about it later that night."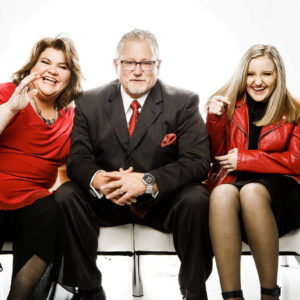 Canaan's parents were a part time duo when she was little and she traveled with them. When she was nine years old, her parents decided to start the ministry up again and officially add Canaan to the mix. This March, Canaan will have traveled with her parents for nine years. 
"We moved back to Kentucky from Tennessee where my mom had been a worship leader at Mountain View Baptist in Johnson City. I can't speak for my parents who make up 2/3 of our group, but there was something missing. We were finally with our whole family in the same town. My dad had a fantastic job, so we were financially stable. Yet, we knew God was calling us to something bigger than ourselves. We started practicing music and booking dates. With a lot of growth and favor from God, we became the Coffmans." 
Canaan shares how the group stages songs. "Mom and I have pretty close ranges, but she's still the higher singer. We can trade in and out on leading songs. I'm not totally confident in my range, which I'm working on. So, for now, I sing alto when I don't lead."
Canaan does Dual Enrollment courses through Liberty University homeschool program. When she graduates this May, she will have her Diploma and Associates Degree. She does plan on attending college on a campus, and she and her parents believe that God is going to keep their ministry going through that. 
"When I sing straight to Jesus and not to people, I feel humbled and motivated to keep going. Discouragement hits me often like a truck. But usually, that happens when I'm thinking about my goals, my wants, and my abilities. I know God has given us our gifts to help other people. But, if I think of it as worshiping with them, I feel more connected to the Lord."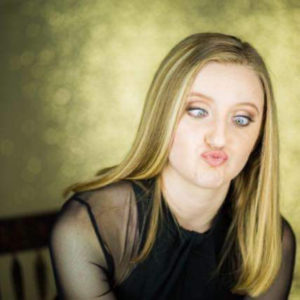 A special message that Canaan Coffman would like to get out to young people and a life goal that she would like to complete is, "Read your Bibles! I cannot stress this enough. Read it all. Read the good parts, the scary parts, the confusing parts, and the really confusing parts. Twitter and Facebook aren't the Bible, and we need the true Word of God more than ever. I hope God will give me the opportunity to lead someone to Jesus one-on-one. To see a true, saved all over salvation. Careerwise, I would love to worship in an arena and take part in a movie."
I hope you have enjoyed reading this interview with Canaan. For more information about The Coffmans' ministry and booking information, you can contact Lori Wise with Dominion Agency. Facebook HERE
By Lyndsey Chandler
First published in SGNScoops Magazine March 2020
Did you know that you can receive the printed, full-color version of SGNScoops Magazine by subscription? Find out more 
HERE
.
Tags:
Canaan Coffman
,
gospel music
,
Lyndsey Chandler
,
Southern Gospel Music
,
The Coffmans
,
Youth in Gospel
Posted in
artists
,
sgn scoops magazine
|
Comments Off

on Youth in Gospel: Canaan Coffman
Written by Staff on March 31, 2020 – 10:33 am -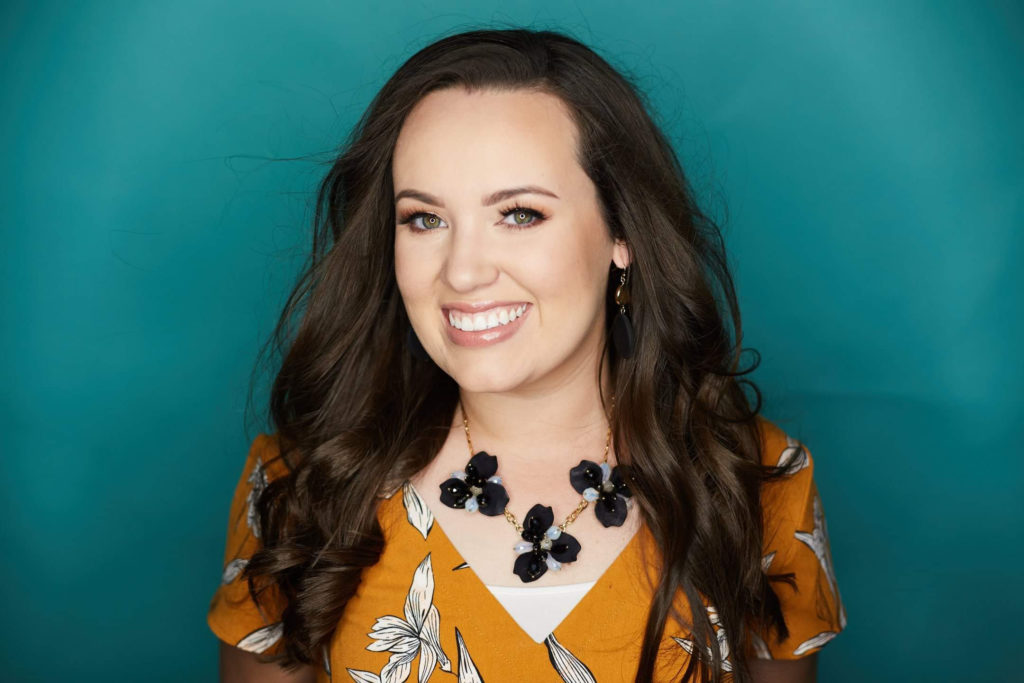 Youth in Gospel by Lyndsey Chandler featuring Fayth Lore 
I am excited to introduce to you this month's featured artist, Fayth Lore! 
Lyndsey Chandler: Where are you from? 
Fayth Lore: I am from Southern Ohio. I live in a town called Portsmouth. I like to imagine that my town could be painted like the unique small towns in all of the Hallmark movies. Everybody knows most everybody, and we have a lot of cool history. My house is in the rural part of the city. It's typical to hear 'watch for deer' when you get ready to drive home.
LC: How long have you and your family been traveling?
FL:  My family never really intended to be doing ministry like we are right now. But, that's the cool part about Christianity and letting Christ lead your life. Jesus makes life exciting. My dad was a pastor for most of my life, as well as a pharmacist. Mom took care of everything behind the scenes at home and was very active with the church my brother and I grew up at. Dad taught Samuel and I how to harmonize with him on a song that we surprised Mom with one Sunday night. I was 10 years old and Samuel was nine. The rest is history. We began singing a lot more in church, and then other churches invited us to come sing for them. In 2015, our family stepped into full time music ministry. We now call ourselves 'musicianaries'.
LC: Do you have any siblings?
FL: I have one sibling named Darren Samuel Lore, but he goes by Samuel. He recently married his lovely bride, Rebekah, in May of 2019. So, I do have a new sister by marriage now.
LC: Who's your biggest inspiration in Southern gospel music?
FL: I admire a lot of people in the gospel music world. One person I'll mention in particular, is Peg McKamey. To me, Peg represents faithfulness and authenticity. I'm a person who may try to fit a mold to make sure that someone likes me. When I look at her, though, I see a unique artist that has remained true to herself and her calling. I've never known another female singer to kick off a shoe during a song. When I hear Peg sing a song like, "God On The Mountain," I feel like I'm right there with her. Her confidence in the lyric persuades me to hold onto hope.
Another artist that I aspire to be like is Karen Peck Gooch. To me, she is the epitome of southern hospitality. What stands out to me, is that Karen makes you feel like she's singing every song on that stage just for you. When I've seen her in concert, or at places like NQC, I've always noticed that she pays attention to each and every person that approaches her product table. If she's talking to you, she's looking you in the eye, and truly listening to what you have to say. She cares for people. I love that about her and I've learned from it.
LC: What does a day off look like for you?
FL: I get this question all of the time. I'm sure most every artist sighs like I do when we hear this question. I don't think that you truly ever have a day off when you do something like touring in music. There's always bookings to be made, social media to update, marketing that needs done, laundry; the list goes on and on. So, I guess a day off would just be working with my dad on the behind the scenes work that goes into full time ministry. I live pretty close to my grandparents and family, so when we are home, I try to visit with them when I get the chance. Home is my favorite place to be.
LC: What's the funniest thing that's ever happened to you on stage?
FL: Well, I think I am gifted with the rare skill of embarrassing myself daily. My family has picked up the song, "Boundless Love," and we've been singing it acapella. My dad accidentally hit the wrong note on his keyboard, and we started singing it in the entirely wrong key. We knew something was off, but we tried to just flow with it for the first few lines. Finally, we had to stop and just start over on the right key. Of course, these are always the moments that the entire church has their phones out to record for Facebook."
LC: What is something that motivates you to keep singing?
FL: I'm going to be real. I've stopped and reflected on this question quite a bit. I mostly want to be involved in something that truly makes a difference. What motivates me to keep singing is the audiences we sing to every week. I don't want to just sing. How boring. I want to make music and sing music that people can feel. The best compliment I can get after a service or concert is when someone comes up and says that they felt something at church, inside of them for the first time in years. Some have come up to us and said that there is just something different about our group that feels real. That inspires me to keep going. And, I hope to inspire other artists to do more than just perform on stage. Jesus is real to me. The world deserves to know Him in the fullness that I am blessed to know Him.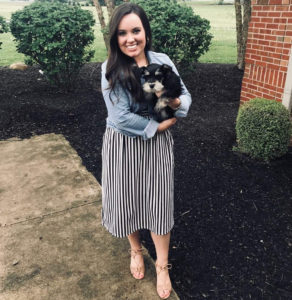 LC: What is a message you would like to get out to young people?
FL: Purpose. So many young people feel like they need to be more like the girl they wish they were more like on Instagram. Or guys feel like they need to have accomplished the same things as the other guy on the football team. God made you for a reason and a purpose that only you can fulfill. There never has been, and there never will be, another you. So, stop trying to be someone else and just be you for Jesus. He made you like you are for a reason, to fulfill your God-given destiny.
LC: I want to give a special thank you to Fayth for doing this interview with me. I hope you all enjoyed it!
To find more information about the Lore Family, you can go to thelorefamilyministries.com.
To see more Youth in Gospel articles, visit facebook.com/sgn.scoops.7.
By Lyndsey Chandler
First published by SGNScoops Magazine in February 2020
Did you know that you can receive the printed, full-color version of SGNScoops Magazine by subscription? Find out more 
HERE
.
Tags:
Fayth Lore
,
gospel music
,
Lyndsey Chandler
,
Southern Gospel Music
,
The Chandlers
,
The Lore Family
,
Youth in Gospel
Posted in
announcements
,
artists
|
Comments Off

on Youth in Gospel: Fayth Lore
Written by Staff on March 28, 2020 – 12:33 pm -
I first off want to start this interview by thanking everyone for sharing, commenting, and giving us your feedback with these interviews. It truly means a lot to see all the positive feedback.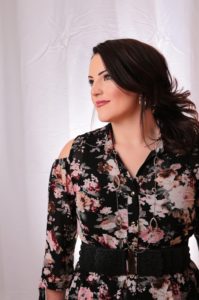 Our interview is with one of the sweetest girls: Jordy Hinson. 
Jordy sings and travels with her family, the Hinson Family. She was born and raised in Caddo Mills, Texas, but moved to Nashville, Tenn. in April of 2017. She lives in Tennessee and says she will always be a Texas girl at heart. She (turned) 23 in February 2020. 
Born into gospel music royalty, Jordy started singing at a very young age. She was always with her family when they traveled and sang, and started singing professionally at the age of 14.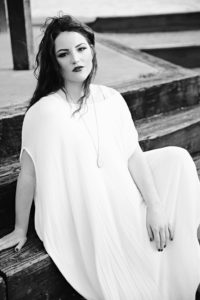 Jordy has a few hobbies that keep her busy, including making jewelry, crocheting, and playing guitar. She loves nature and watching God's design. "I call myself an old lady most of the time. I am just an old soul I guess," Jordy says. 
This young songstress has a sister that is 18 months older than her, along with a stepbrother. Her sister just had a baby and Jordy says that she is excited about getting to be an aunt. 
Along with being able to play the guitar, Jordy can also chord on the piano and mandolin. She loves music and says that she is striving to get better all the time. If she was not singing, Jordy would be in school to become a sonogram technician, as she has always wanted to be in the medical field. Jordy loves makeup and is currently taking steps toward getting her Makeup Artist Certificate.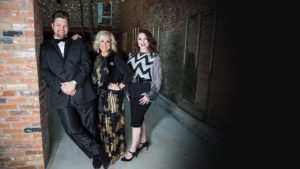 Ireland and New Zealand are definitely two places on her bucket list that she would like to visit someday. Her favorite fast food restaurant is Chick-Fil-A and says that, "Any Christian that answers any differently needs prayer. All jokes aside, seriously, they need prayer!" 
A day off for Jordy is usually at home, on the couch with a fresh-popped bag of popcorn, and Netflix. When she is off the road, relaxation is a necessity. 
When asked what is the funniest thing that has happened to Jordy on stage, she said, "Oh man…there are so many stories, but probably the funniest thing to me was when a wasp flew into my hair while we were singing. I was trying so hard to keep my cool but.. it was a wasp. I ended up freaking out. Just picture that. "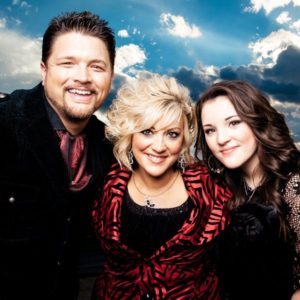 Many times there is a specific group or soloist that has inspired us all in one way or another. Jordy told us who her biggest inspiration in Southern gospel music and why. "I would have to say my biggest inspiration are the Isaacs. I am probably their biggest fan and they don't even know it. I love the group as a whole. Each member has their own unique ability and talent. Their vocal control and ability to dance around different harmony parts are what made me fall in love with them as a little girl! Now as I've grown up, I've learned to appreciate their sweet spirits and anointing. I have definitely learned to sing off of the Isaacs' music." 
The Hinson Family is an award-winning trio that is carrying on a true legacy. The Original Hinsons began in Freedom, CA on December 12, 1967, and blazed a trail in gospel music that still burns to this day. The current group books approximately 150 dates a year, sometimes more depending on the different events that arise throughout the year. Christy, Jordy's mom, has traveled most of her life. Weston Hinson, the son of Kenny Hinson, was introduced to the Southern gospel scene a little later in life, and started touring with Jordy's mom and grandparents when he was in his late 20s. Despite who Weston's parents are, he was kept from the Southern gospel scene as a kid, now he is fulfilling the call of God on his life and honoring the legacy left behind. 
Jordy shares,"My motivation not only comes from God but from the people. I am blessed to get to do what I do. I get to see so many lives changed and young people encouraged. It honestly is what keeps me going. Many people don't realize the sweat and tears that go into this ministry. It takes hard work and dedication; even when we want to give up, we think back on what God has done and what he has called us to do and it keeps us moving forward. I so strongly believe that this generation of young people is designed to be more than they could ever imagine for the kingdom of God. We are coming to a time when young people need to take a stand for Jesus. I just want to encourage you to keep going and don't let the enemy distract you from your purpose.'' 
"A life goal is honestly just to be everything I can be for God and know that I have done my best. I also would like one of the inventions I have thought up to not be invented already." 
For more information about The Hinson Family, you can go to www.TheHinsonFamily.com 
By Lyndsey Chandler
First published by SGNScoops Magazine in November 2019
Did you know that you can receive the printed, full-color version of SGNScoops Magazine by subscription? Find out more 
HERE
.
Tags:
gospel music
,
Jordy Hinson
,
Lyndsey Chandler
,
Southern Gospel Music
,
The Hinsons
,
Youth in Gospel
Posted in
announcements
,
artists
,
sgn scoops magazine
|
Comments Off

on Youth in Gospel: Jordy Hinson