Written by Staff on March 25, 2019 – 11:09 am -
Praise Fest Chambersburg will be held at the Open Door Church, Chambersburg, Pennsylvania, on April 27, 2019, at 7:00 p.m. Tickets are free.
Featured guests include Tank Tackett, Brave and Mighty, Crystal River, the Gabriels, Bill Rappe, Tony Waters, Tommy Boyd, Bill Dykes, and Rod Horner and Friends.
The Open Door Church is located at 600 Miller Street, Chambersburg, Penn.
For more information, call 717-264-3266.
For more Gospel Music news, read the latest SGNScoops Magazine HERE
Download The PDF Of SGNScoops Magazine
HERE
Find SGNScoops Magazine On Facebook
HERE
Listen To The Best In Today's Gospel Music
HERE
Tags:
Bill Dykes
,
Bill Rappe
,
Brave and Mighty
,
Crystal River
,
gospel music
,
Praise Fest
,
Rod Horner
,
Tank Tackett
,
the Gabriels
,
Tommy Boyd
,
Tony Waters
,
worship
Posted in
announcements
,
artists
|
Comments Off

on Praise Fest in Chambersburg, Pennsylvania, to feature Tank Tackett, Rod Horner, Crystal River
Written by Staff on October 15, 2015 – 7:37 am -
Pigeon Forge TN (October 13, 2015) – The 2015 Creekside Gospel Music Convention will host a very special evening on Monday, November 2nd. Lou Wills Hildreth will honor Dr. Jerry Goff and the Singing Goffs during the four-day event at Pigeon Forge TN, November 2nd through 5th, 2015.
Jerry and the Singing Goffs were well known for their great singing, songs that still are being sung today, and the communication excellence of Dr. Jerry Goff. One of best-known lineups was Jerry Goff, Tank Tackett and Bill Dykes. Other members included Barry Hess, Gary Buckles, Art Ross, Wally Goff, Bobby Howard, Gary Valentine, Dave Thomas, David Harvell, Dave Rowland, David Hoskins and Gene Jones, among others.They had several hits including "I'll See You In The Rapture," "Please Search The Book Again" and "I Am Blessed." The most memorable part of their concerts was when Dr. Goff brought out his trumpet and thrilled the audience with his playing. Now it's time to show our appreciation for his work in Southern Gospel music.
"Wow!" says Dr. Jerry Goff. "I was truly excited to learn about a night to honor The Singing Goffs at the Creekside Gospel Convention, but it's also humbling to receive such honor from your peers. They are the ones who know you best."
Lou Hildreth, part of the legendary Wills Family, says, "It gives me great pleasure to honor my longtime friends, Jerry and the Singing Goffs, on Monday night,  November 2nd at Creekside Gospel Music Convention in Pigeon Forge. Dr. Jerry Goff is known and respected by the Gospel music industry and fans as a great singer, an MC who set the banner high, a preacher of the gospel, a television legend and pioneer, a trumpet player who left us overwhelmed with the beauty of the
moment, a songwriter who expressed our deepest concerns, and a Godly man who consistently presented top talent as Jerry and The Goffs. We appreciate Creekside GMC for the opportunity to present this honor!"
"I am excited that Jerry Goff and The Singing Goffs are being honored during the Creekside Gospel Music Convention," says Patricia Mathis, Vice President of WATC in Atlanta, GA. "I saw first hand how much the audience loved and were blessed by the music of Jerry and the group. I still remember the excitement and enjoyment of the audience when Jerry made his entrance from the back of the room to the stage by blowing the trumpet and shaking hands with those in attendance. I hope everyone will attend this wonderful celebration."
Rob Patz, Publisher of SGN Scoops says, "We are so happy to host the Lou Hildreth Honors and to welcome Dr. Jerry Goff to Creekside. He and his group made inroads in Gospel music and a night to honor them is long overdue. We hope all of his friends, fans and family are able to travel to Pigeon Forge for this event."
Creekside Gospel Music Convention begins November 2nd at the Smoky Mountain Convention Center. Daily showcases, jam sessions, nightly concerts and Midnight Prayer are all scheduled from Monday until Thursday. The 2015 Diamond Awards are held on Tuesday, November 3rd. Creekside tickets are free but must be reserved. For more information on tickets and lodging visit www.creeksidegospelmusicconvention.com or call Rob Patz at 360.933.0741. Free tickets are available at:https://www.eventbrite.com/e/creekside-gospel-music-convention-2015-in-pigeon-forge-tn-tickets-18436621431
Tags:
2015 Creekside Gospel Music Convention
,
2015 Diamond Awards
,
Bill Dykes
,
Dr. Jerry Goff
,
Jerry and the Singing Goffs
,
Lou Wills Hildreth
,
Patricia Mathis
,
Tank Tackett
Posted in
announcements
,
artists
|
Comments Off

on Jerry and the Singing Goffs to be honored at Creekside 2015
Written by SGN Scoops on April 17, 2012 – 1:03 pm -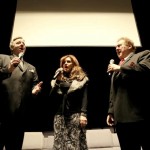 {EHA-Nashville, TN} Bill Dykes recently regrouped Chariot by bringing on board Tank Tackett and Darlene Chapman. The former Cathedrals member says the group is enjoying traveling and performing around the country. Members, Darlene Chapman and Tank Tackett, joined Bill in the Pathway Records studio recently to work on a brand new project. This week, Bill signed on with Ray Cooper Group to represent the trio with bookings. He notes, "It's a pleasure for Chariot to sign with Ray Cooper Group. We are looking forward to a great summer of singing and fellowship all over the country!" Ray Cooper notes, "It's certainly an honor to work with such a talented group. I feel blessed and excited to do my small part with such an anointed trio." Chariot is scheduled to sing April 14 at Landmark Baptist Church in Cincinatti, OH; along with Tammy Robinette, Steven Doan, the Perkins Family, and more. For more info on Chariot:

www.Chariotmusic.org

For more on Ray Cooper Group: 615-601-1056 or 256-616-5221
Tags:
Darlene Chapman
,
Pathway Records
,
Ray Cooper
,
Southern Gospel News
,
Tank Tackett
Posted in
announcements
|
Comments Off

on Chariot to Release New Project, Signs with Ray Cooper Group for Booking
Written by SGN Scoops Staff on April 13, 2012 – 9:42 am -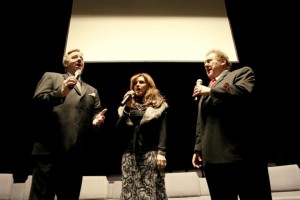 {EHA-Nashville, TN} Bill Dykes recently regrouped Chariot by bringing on board Tank Tackett and Darlene Chapman. The former Cathedrals member says the group is enjoying traveling and performing around the country. Members, Darlene Chapman and Tank Tackett, joined Bill in the Pathway Records studio recently to work on a brand new project. This week, Bill signed on with Ray Cooper Group to represent the trio with bookings. He notes, "It's a pleasure for Chariot to sign with Ray Cooper Group. We are looking forward to a great summer of singing and fellowship all over the country!" Ray Cooper notes, "It's certainly an honor to work with such a talented group. I feel blessed and excited to do my small part with such an anointed trio." Chariot is scheduled to sing April 14 at Landmark Baptist Church in Cincinatti, OH; along with Tammy Robinette, Steven Doan, the Perkins Family, and more. For more info on Chariot: www.Chariotmusic.org For more on Ray Cooper Group: 615-601-1056 or 256-616-5221
Tags:
Bill Dykes
,
Darlene Chapman
,
Ray Cooper Group
,
Soutehrn Gospel
,
Southern Gospel Concert
,
Southern Gospel News
,
Tank Tackett
Posted in
announcements
,
artists
|
Comments Off

on Chariot to Release New Project, Signs with Ray Cooper Group for Booking
Written by SGN Scoops on February 7, 2012 – 11:11 am -
{EHA-Nashville, TN} Soloist, and former Cathedrals member, Bill Dykes, regroups Chariot this month with former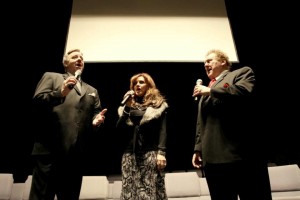 member and friend, Tank Tackett, and new member, Darlene Chapman. Bill formed the music group in Cincinnati Ohio in 1985 with Tank, Larry Orrell, and Charles Novell.The group took their music all over the globe and traveled for 15 years. Others who traveled with the group at different times were George Amon Webster, Roy Trimble, Roger and Becky Horne, Toni Clay, Scooter Simmons, and Jim Chapmen. For 15 years the group traveled and now with it's reformation, Bill says Darlene Chapman was the right person to fill the female vocal position. Darlene was formerly with Young Harmony and Gold Harbor. Tank Tackett has traveled with the Statemen, Jerry and the Goffs, and many others. He recently has been on the Southern Gospel Times magazine charts (Top 40) with "When God Dipped His Pen." Bill notes, "Now after 12 years, "Chariot" is back with a new vision, nothing but Gospel Music and Gospel Music Events. Tank and I have wanted to do this for a while ever since we started getting together to do the" Goff Reunion Concert." We are so excited to have" Chariot" back together again and look forward to what God has for us in His service!"
Bill Dykes
Legacy One LLC
8467 Sunfish Lane
Maineville, OH 45039
239-404-7675
Church Consulting:
– Financing
– Media
– Marketing
– Senior Living Facility Development
Senior Travel & Cruises
Music Ministry
Tags:
Bill Dykes
,
Chariot
,
Darlene Chapman
,
eha-nashville
,
Southern Gospel News
,
Tank Tackett
Posted in
announcements
|
Comments Off

on Bill Dykes Brings Back "Chariot"
Written by SGN Scoops on November 2, 2011 – 3:49 am -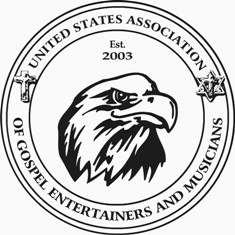 The 8th Annual USAGEM Awards will take center stage in Nashville , Tennessee on Saturday November 19, 2011 at 3:00 PM at the historic Texas Troubadour Theatre for a presentation of their annual music awards.  Interspersed throughout the show will be an array of performances by gospel music artists associated with the Nashville-based organization.
 
The televised event will be hosted by the award-winning group, The Fox Brothers. The show will be filmed by Fresh Well Media to be aired on the Family-Friendly Entertainment Network and other Christian television networks. 
 
Artists scheduled to perform include Melanie Walker, The Hemphills, Joanne Cash Yates, The Gardners, Glenn Tubb, Allison Speer, Russ Murphy, Rene Jones, The Pearly Gates, Danny Jones, Sandi Kay & New Hickory, Charlene Harrison, Bev McCann, Ann Hartmann, Tammy Vice, Joe Arview & Thunder, Sunday Edition,  and comedian, Cheryl Jackson. 
 
A total of nineteen awards will be presented in a broad cross section of categories including gospel entertainer, male and female artists, new artist, song, acoustic singer/songwriter, group, duo, musician, and comedian.  Genre-specific awards will be presented to artists in Southern Gospel, Christian Country, Black Gospel, Bluegrass , and Contemporary Christian music.
 
The USAGEM Awards Show is a highlight of the annual USAGEM Convention which is scheduled for Friday and Saturday November 18-19, 2011.  Convention activities will be held at the Texas Troubadour Theatre and The Radisson Hotel (located on Music Valley Drive – adjacent to the Texas Troubadour Theatre).
 
The USAGEM Convention & Awards is sponsored by the United States Association Of Gospel Entertainers & Musicians, a 501(c)3 non-profit organization.
 
Below is a list of awards and top nominees. Read more »
Tags:
Allison Speer
,
Bev McCan
,
Charlene Harrison
,
Cheryl Jackson
,
Danny Jones
,
Southern Gospel News
,
sunday edition
,
Tank Tackett
,
USAGEM
Posted in
awards
|
Comments Off

on 8th Annual USAGEM Awards Scheduled at the Texas Troubadour Theatre November 19, 2011
Written by SGN Scoops on September 23, 2011 – 7:59 am -
{EHA-Nashville, TN} Friday, September 23 is the next God & Country Jubilee show at the Texas Troubadour Theatre in Nashville TN. The show will begin at 7 p.m and tickets will be $10 at the door. Appearing will be Allison Speer, T. Jae Christian, Jay Shupe & Band, and David & Carrie Smith.
Tank Tackett and Bev McCann will be hosting the concert. Tank, a Pathway Records artist, has traveled with the legendary Statesmen Quartet, Jerry & the Singing Goffs, and many more. Bev McCann is a soloist and A & R for Homeland Entertainment Group. Mike Gardner, of the Gardners, is President of the organization and notes, "We are really looking forward to a great concert Friday night. We have a good line-up and we invite everyone to come out and enjoy some great Gospel Music!" The venue is located on Music Valley Drive near the Opryland Hotel.
The USAGEM (United States Association of Gospel Entertainers & Musicians) is a non-profit 501c3 organization geared to bring more awareness to Gospel Music and its associated members' music ministries. For more info on USAGEM: Mike Gardner 931-703-9185
Tags:
Allison Speer
,
Bev McCann
,
mike gardner
,
Pathway Records
,
Southern Gospel Music
,
Southern Gospel News
,
Statesmen Quartet
,
Tank Tackett
,
texas troubadour theater
,
USAGEM
Posted in
announcements
|
Comments Off

on Tank Tackett & Bev McCann to Host God & Country Jubilee Show 9/23
Written by SGN Scoops on August 25, 2011 – 5:41 am -
{EHA-Nashville, TN} The Classic 4 of Nashville, TN renews their contract with EHA-Nashville. In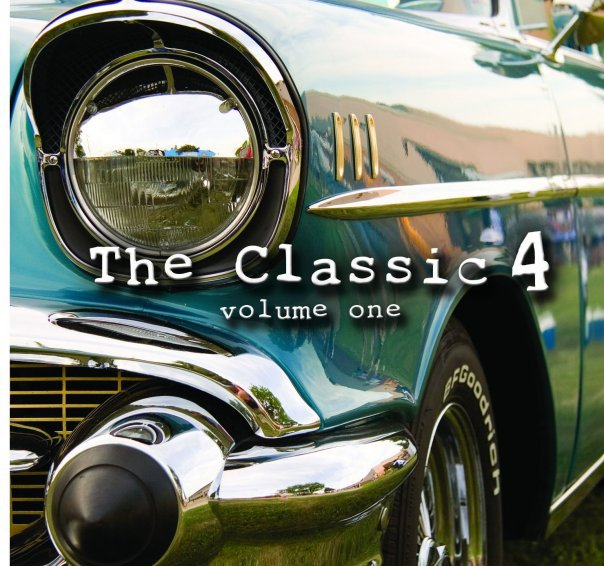 addition manager, Roy Bray, announced that veteran tenor, Tank Tackett, is back on the road with the quartet. Tank recently was nominated for "Song of the Year" with his charting, "When God Dips His Pen" and as Artist of the Year, in the USAGEM Awards for 2011. The quartet has had much positive feedback with their latest project and especially the single, "God Has a Plan for Me." For more on Classic 4, visit: www.Classic4.com or www.EHA-Nashville.com
Tags:
Classic 4
,
eha-nashville
,
Evie Hawkins
,
Roy Bray
,
Southern Gospel Music
,
Southern Gospel News
,
Tank Tackett
,
USAGEM
Posted in
announcements
|
Comments Off

on Classic 4 Renews Contract with EHA-Nashville, Tank Tackett Returns to Group
Written by SGN Scoops on July 15, 2011 – 4:36 am -
{EHA-Nashvlle, TN} SGMA Hall of Famer, Dr. Jerry Goff, announces that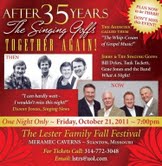 after 35 years The Singing Goffs will be together again for one night only at the Lester Family Fall Festival October 21, 2011. The reunion of Dr. Goff, Bill Dykes, Gene Jones, and Tank Tackett has been long-awaited by friends and fans and will be held at Meramec Caverns in Stanton, MO. Dr. Goff notes, "It is so awesome when old friends get together and sing songs that make so many people happy. What a smile it brings to faces. Wow, and it's going to happen again! We hope everyone can join us there!"
 
For more info on this special reunion concert:
The Lesters lstrs@aol.com
or call:
314-772-3048
Tags:
Bill Dykes
,
Dr. Jerry Goff
,
eha-nashville
,
Gene Jones
,
Lester Family Fal Festival
,
Meramec Caverns
,
Southern Gospel News
,
Tank Tackett
,
The Singing Goffs
Posted in
gospel events
|
Comments Off

on The Singing Goffs Reunion Concert
Written by SGN Scoops Staff on June 19, 2011 – 4:31 pm -
Tags:
All American Gospel Cruise
,
Bill Dykes
,
Dr. & Mrs. Rudy Holland
,
Forgiven
,
Masters Voice
,
palmetto state quartet
,
Pastor Matt Holman
,
rob patz
,
Southern Gospel News
,
Steve Doan
,
Tank Tackett
,
The Gospelmen
,
the Mark Dubbeld Family
,
the nelons
,
the Sonmen
,
The Tacketts
,
three bridges
,
Three Redeemed
Posted in
announcements
,
christian entertainment
,
Christian interest
,
gospel events
|
Comments Off

on All American Gospel Cruise