Written by Scoops Staff on May 22, 2010 – 8:30 am -
HOMEWOOD, Ill.  – Up and coming soloist Rod Burton is announcing his departure from the newly formed Hinson Revival after this weekend's dates with the group.  Due to time constraints with Rod's solo ministry, YMR Music Productions and the Branson Gospel Music Convention, and his family, Rod felt the need to step down from the group in order to focus his energies on those areas of his life.
"I'm grateful for my time with Hinson Revival. I grew up listening to Hinson music and thoroughly enjoyed the time I had to minister with it on stage," mentioned Rod. "There is nothing like Hinson music. I hope it always continues to bless people with its message. My family and I will continue to support Eric and April in friendship."
Rod will continue to minister as a solo artist, having recently released his latest CD, The Difference, on New Hope Music Productions, a Nashville-based label he has started with Darrell Webb.
News on Burton's replacement will be coming from the Hinson Revival camp at a later date.
On the heels of three nominations on the Top 10 ballot for the 2010 Diamond Awards, Rod announced the release of The Difference.  The Difference was produced by Grammy-winning engineer Adrian Payne and co-produced by Rod's longtime friend and talented session musician Jason Webb. This recording is the first release for the newly formed New Hope Music Productions.

The Difference features special guests that have been an encouragement to Rod's ministry through the years as well.  Grammy winning vocalist Russ Taff makes a special appearance on Rod's cover of "Water Grave." The country-rock flavor of the track is a marked departure for the celebrated vocalist. Rod also enlisted the help of Sunday Edition's Amy Marie Unthank and Chris Unthank on background vocals as well as his daughter Paige Burton and producer Adrian Payne.

The Difference is now available to purchase online or at live events.  For more information on the new recording, visit http://www.rodburtonmusic.com .
Fans are encouraged to visit Rod's MySpace at http://www.myspace.com/rodburtonmusicinc.  Rod's ShoutLife can be found at http://www.shoutlife.com/rodburtonmusic.
Tags:
announcements
,
hinson revival
,
rod burton
Posted in
artists
|
Comments Off

on Rod Burton Exits Hinson Revival
Written by Scoops Staff on March 15, 2010 – 6:00 am -
Pastor Rick Warren Uses Twitter to Announce Kari and Jonas Brothers as Special Guests
Fans Can Vote For Kari For Dove Award New Artist of the Year

MOBILE, Ala. – March 10, 2010 — Kari Jobe, Dove Award New Artist of the Year nominee and 2009's
top-selling debut artist, will celebrate Easter Sunday at Saddleback Church, the Southern California mega-church pastored by Rick Warren.  Warren invited Jobe to lead worship that morning, along with The Jonas Brothers.
The special Easter service will be held at Angel Stadium in Anaheim at 10 a.m. on April 4.  This Easter service marks Saddleback's 30th anniversary and is expected to be attended by up to 50,000 worshippers.  Pastor Warren personally announced Jobe's participation by Twitter last week (www.twitter.com/rickwarren).
Later in April, Jobe will be in Nashville for the 41st Annual Dove Awards where she is nominated for New Artist of the Year, one of the award show's most prestigious honors.  She is recognized for her best-selling, self-titled debut CD and her growing reputation as one of the most respected female worship leaders in the country.  In addition to New Artist, Jobe is also nominated for Spanish Language Album of the Year (for the Spanish language version of her debut CD) and for Special Event Album for Glory Revealed II: The Word of God In Worship.
The public is invited to vote for Jobe as New Artist of the Year thanks to a special promotion by gmc, the broadcast network that will televise the Dove Awards live on Sunday, April 25 at 8/7c.  Fans can vote by going online to http://gmclife.com/fanvoting and by texting DOVE JOBE to the TXT number 72648.  Each fan may cast their vote both online and by text.  Voting closes on April 20.
Jobe will join Desperation Band on a special Heartwork Tour which will visit 13 cities during the month of May.  More details on the Heartwork Tour will be announced soon.
To connect with Kari Jobe, visit www.karijobe.com; www.twitter.com/karijobe and www.facebook.com/karijobe.
Tags:
announcements
,
ccm
,
kari jobe
,
rick warren
Posted in
gospel events
|
Comments Off

on KARI JOBE INVITED TO BE ON EASTER PROGRAM AT SADDLEBACK CHURCH
Written by Scoops Staff on January 8, 2010 – 8:55 am -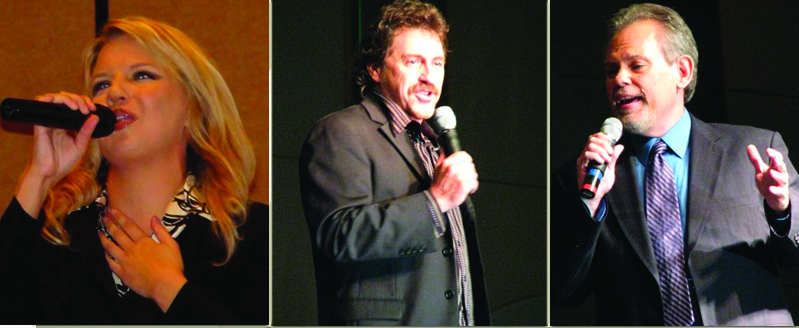 Nashville, TN – The legendary Hinsons, who set a standard for Southern Gospel Music throughout several decades, still thrives today, as branches of the family tree continue to experience new, exciting growth. Eric Hinson, who traveled with the original group and has had a successful solo ministry since his departure, has teamed up with two other gifted recording artists to form Hinson Revival. His fiance', April Nichols, a successful soloist, adds the alto part to the trio. Rod Burton, an in-demand Southern Gospel soloist, with a successful track-record ("Take a Stand"), who grew up touring with several popular artists and groups, has joined the cause.
The mission of Hinson Revival is to bring back the original Hinson material and the spirit of revival that Hinson concerts were noted for. Well known Hinson songs, such as "The Lighthouse" and "Masters Strong Hand" will be just a sampling of all the Hinson standards that will be performed, as well as, new material and showcases of these three phenomenal individual solo ministries. Each member will continue their already established schedules, but all are very excited about the new doors being opened for the new group.
Hinson Revival has chosen to sign an exclusive publicity contract with Evie Hawkins of EHA-Nashville. Evie says,"I'm honored and excited to be a part of this dynamic team. I've been a long time fan of Eric's, since he was with the original Hinsons in the 80's. April and Rod are artists that I have come to love and respect, as I become more familiar with their music and mission.
Eric Hinson notes, "The Hinson family and ministry is stronger than ever and more dedicated than ever to sharing the hope that Jesus brings to a lost and dying world. Hinson Revival is happy to be another arm of the Hinson ministries."
Rod Burton adds, "I grew up listening to the Hinsons and loving their "in your face" ministry that they pioneered. I am beyond blessed to be just a small part of this legendary family and share their heart for ministry to those in need. We're so excited to have the chance to work with EHA-Nashville in this ministry endeavor. They understand our hearts and our direction, and we're excited to see where God leads us."
Eric, April, and Rod want to extend an invitation for an evening full of fellowship, moving songs, and the spirit of revival. Join them in 2010 on the Hinson Revival Tour!
Bookings:
http://www.hinsonrevival.com
Publicity: EHA-Nashville
615-724-8544
Tags:
announcements
,
artists
,
hinson
Posted in
breaking news
|
Comments Off

on Hinson Revival Launches, Bringing Back the Sound of the Hinsons & More
Written by Scoops Staff on October 24, 2009 – 1:51 pm -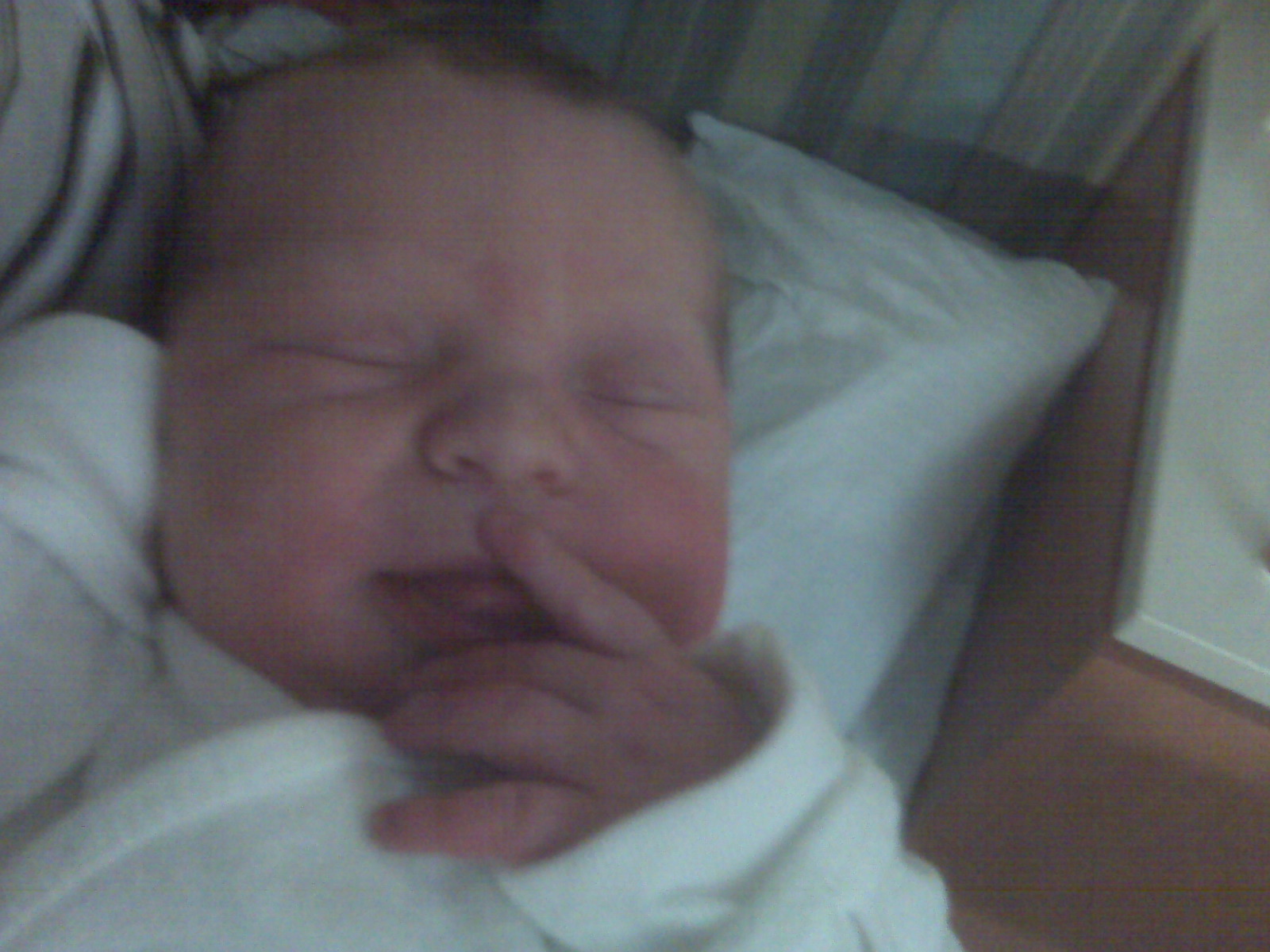 Rock Hill, SC (October 24, 2009) The Ladd Family of Rock Hill, SC are pleased to announce the arrival of their newest family member.
Proud parents, Paul & Melissa Ladd, were blessed by the arrival of their first child, a handsome baby boy named Elijah Nathaniel, on Wednesday, October, 21st at 11:25 am. Elijah weighed 8 pounds, 1 ounce & was 20 1/2 inches long. Elijah is also the nephew of Steve Ladd formerly of Gold City. The family is doing very well & wishes to thank everyone who has called, sent congratulations & said prayers for the family.
For more information on The Ladd Family & their ministry please visit them at
Tags:
announcements
,
happy news
Posted in
artists
,
breaking news
|
Comments Off

on Ladd Family Announces New Arrival
Written by Scoops Staff on October 7, 2009 – 1:07 pm -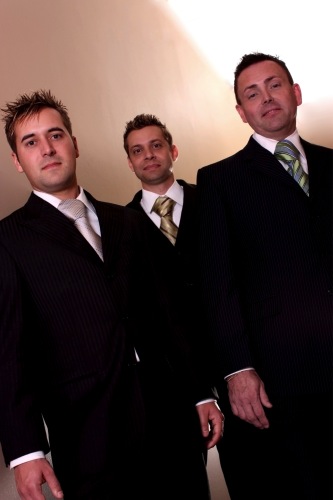 JACKSON, Miss. – Southern Gospel favorites the Men of Music are proud to announce their return to full-time touring after a three year absence from the road.  The Men of Music came off the road due to group owner/manger Mike Bullock's wife, Carolyn's, diagnosis with cancer.
Bullock has officially turned over the reigns of the ministry to Greg Colburn, the last touring baritone for the group before coming off the road.  Mike will not be returning to the road.  Carolyn is in full remission of her illness, but Mike is enjoying spending the time at home with his family.
Mike Bullock commented, "I want to encourage everyone who is and has been a friend of the Men of Music to know that I support what this group is doing and hope that all of my friends and acquaintances will continue to book the group even though I may not be on the road with them."
In addition to Colburn on baritone, the group will feature Rodney Tyson, a former lead vocalist for the group from the early part of this decade.  Chris Walton will be joining the group as tenor vocalist.  Though he has never toured with the Men of Music, Walton has an extensive background in Southern Gospel music.
Greg said, "We are so honored that Mike would trust us with this ministry.  It is our desire to continue the rich heritage that the Men of Music set forth before us.  We are making friends and fans everywhere we have been to up to this point.  We know that this is a God-ordained ministry, and we are so excited that he has appointed us to be a part of it!"
The Men of Music are currently booking dates and touring as a trio.  Churches, promoters, and individuals interested in scheduling the Men of Music for their ministry event can call the ministry office at (615) 562-5394 or (601) 573-4602.
The group is currently preparing to record their new release.  More information on that will be forthcoming.
The new Men of Music webpage is currently under construction and will be unveiled in the next few weeks.
Tags:
announcements
,
artists
,
men of music
Posted in
artists
|
Comments Off

on Men of Music Return to Touring
Written by Scoops Staff on September 28, 2009 – 4:32 pm -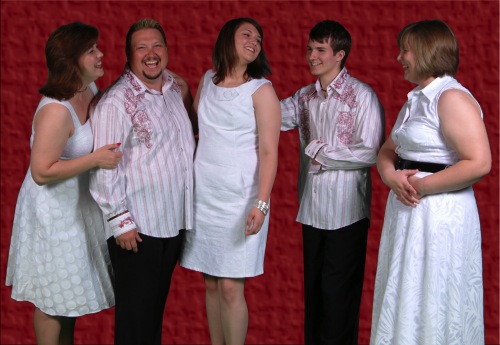 MURFREESBORO, Tenn. – Mansion Records recording artist The English Family has just renewed their contract with Southern Spin Entertainment. The group has signed on for another year of exclusive publicity from Southern Spin Entertainment. The group will continue to have access to all media publications serviced by Southern Spin Entertainment, as well as marketing possibilities with the organization.
Phillip English of The English Family said, "We have been more than pleased with the work that SSE has done for us. They are great at what they do, and we would recommend them to anyone who asked!"
"We are so excited to see the success that The English Family has had over the course of this past year," mentioned Amy Marie Unthank of SSE Group, Inc. "We know that this next year will be even bigger and better for this talented family!"
The English Family recently released their highly anticipated Mansion Records debut – Out of Wilderness. Out of the Wilderness features that familiar Southern Gospel sound that the English Family is known for with a unique blues and soul twist – much in part to the increasing talent of 16-year old Jacob English as a songwriter and vocalist. Jacob wrote three of the album's seven original songs.
The English Family's debut single from the album, "Send Down Your Angels," (which was written by Jacob English) is being released to radio through Crossroads Music and will go for adds to Southern Gospel radio October 1, 2009.
The English Family recently reached a booking agreement with Thomas Spradlen and Spradlen Promotions.
For more information on The English Family – visit them online at http://www.englishfamilyonline.com .
Tags:
announcements
,
english family
,
sse
Posted in
artists
|
Comments Off

on The English Family Renews Contract with Southern Spin Entertainment
Written by Scoops Staff on September 28, 2009 – 7:35 am -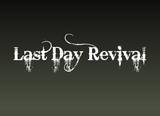 Owner and lead vocalist Jason Tapley has announced today that "Next Chapter" as we know it is no more, however there is an exciting new trio stepping up to fill that spot. Joining together with two young dynamic vocalists, Tony and Julie Griffith, to round out the new group known as "Last Day Revival". When asked what brought this on this is what they had to say:
Ministry" The first word that came to mind when Tony, Julie and Jason started thinking about a name for their trio. "We want to be more than just a gospel group, we want to have the whole package" agreed the trio. Bringing more than just a solid performance to the stage each night, "Last Day Revival" is dedicated to the changing of lives through the blood of Jesus Christ. With Dynamic vocals, powerful testimonies and anointed preaching, "Last Day Revival" is sure to move audiences for years to come. The trio's first project release is set for October 2009.
Tags:
announcements
,
artists
,
next day revival
,
personnel change
Posted in
artists
|
Comments Off

on Owner of Next Chapter Quartet announces change in direction for ministry
Written by Scoops Staff on September 25, 2009 – 8:09 am -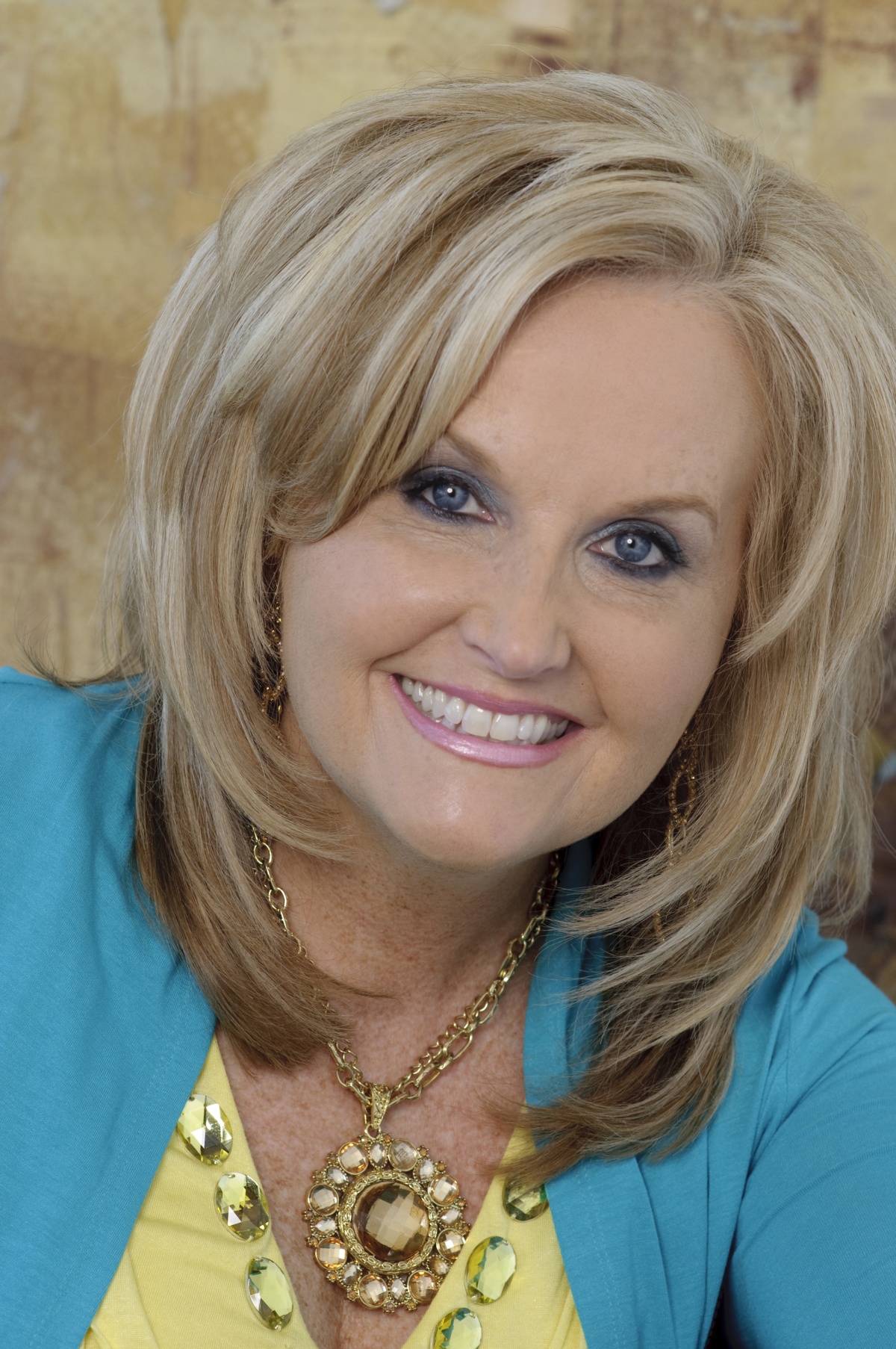 Hendersonville, TN (Sept. 25, 2009) – Daywind Artist, Karen Peck Gooch (Karen Peck and New River), became the very first female president of the Southern Gospel Music Association (SGMA) last week during an annual meeting held at the National Quartet Convention.
The SGMA is a non-profit corporation formed as an association of Southern Gospel singers, songwriters, fans, and industry workers. Membership is acquired and maintained through payment of annual dues. The SGMA was formed in 1994, and states that its primary goal is "to preserve, protect and promote Southern Gospel music, its history and heritage."
Karen Peck Gooch expressed, "I am very honored to be the first woman president for the SGMA. I've been traveling professionally for 29 years. I have had the privilege and honor to travel with two of the greatest men in Southern Gospel Music, Rex Nelon and Alphus LeFevre (SGMA) Hall of Fame Inductees). My heart's desire is to see this industry grow and to see the heritage of Southern Gospel music preserved."
To learn more about the SGMA, visit www.sgma.org. To learn more about Karen Peck and New River, visit www.karenpeckandnewriver.com.
Daywind Records is based in Hendersonville, TN, and is distributed worldwide through New Day Christian Distributors. For more information on Daywind Records and their award-winning family of artists, visit www.daywindrecords.com.
Tags:
announcements
,
karen peck and new river
Posted in
announcements
|
Comments Off

on Daywind Artist Karen Peck Gooch Named First Female SGMA President
Written by Scoops Staff on September 11, 2009 – 10:51 am -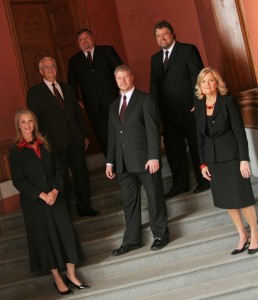 Sylvester, GA. – Resting Place Music announces the addition of Chronicle, of Holden, LA., to its family of artist.
Ricky Atkinson states," I met this group at a concert in South Mississippi a while back and was amazed by their sound, their character and the way they conducted themselves as representatives of the Gospel. We are proud to have them on board and look forward to working with them to further their ministry and the cause of Christ."
Chronicle is a quintet with an array of packages, big sound, and very talented not only in singing but also tremendous musicians and songwriters as well.
The debut single,"When Jesus Comes" is found on RPM, Vol. 8, cut#8. Studio tracking dates for the debut original album with RPM is scheduled for October 2009.
For more information on Chronicle, log onto www.restingplacemusic.com or www.myspace.com/chroniclesong
Resting Place Music
Sylvester, GA
(229)776-7120 / (229)886-8043
Tags:
announcements
,
artists
Posted in
announcements
,
artists
|
Comments Off

on Resting Place Music signs Chronicle
Written by Scoops Staff on September 10, 2009 – 9:08 pm -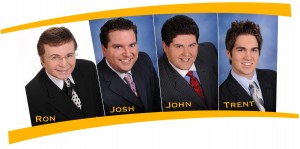 Nashville, TN. – Homeland Records, a subsidiary of Homeland Entertainment Group, are proud to announce the signing of one of the most well known and respected names in Gospel music: Ron Blackwood & the Blackwood Quartet.
Homeland Records CEO Bob Jones states "Homeland Records is very excited about teaming up with one of the great names of the Gospel Music genre."
The Blackwood Family has been winning the hearts of people for more than 75 years. Under the leadership Ron Blackwood, the Blackwood Quartet definitely represents the ideals of Gospel music: Upholding the Gospel in song, great
harmony, classic song selections with classy presentation, and believing in the message of the music. Ron Blackwood learned these tenets of Traditional Gospel music from the best, his father, RW Blackwood, Sr., one of the founders of the original Blackwood Brothers and the National Quartet Convention. RW, Sr. lost his life in a plane crash in Clanton, Alabama in 1954, a life ended too tragically, and far too soon, but a legacy that lives on through his son.
Ron Blackwood & the Blackwood Quartet , made up of John Rulapaugh, tenor; Josh Garner, lead; Ron Blackwood, baritone; Trent Adams, bass; and James Rainey, pianist will be appearing at the National Quartet Convention in Louisville, Kentucky September 14-18, 2009.
For more information about upcoming news and events of Ron Blackwood and the Blackwood Quartet go to www.homelandentertainmentgroup.com or
Tags:
announcements
,
artists
Posted in
artists
,
breaking news
|
Comments Off

on Homeland Records signs Ron Blackwood & the Blackwood Quartet