Written by Staff on December 16, 2014 – 3:02 pm -

From SGN Scoops December 2012 – Compiled by Lorraine Walker
Christmas time for many is a time of being with family and friends, socializing, singing and enjoying treats we may have only once a year. We have gathered a sampling of favorite recipes from our SGN Scoops friends, fans and family. Special thanks to all who contributed their recipes and pictures, and to all of our readers who will enjoy making and eating these culinary concoctions. Have a Merry Christmas…and happy feasting!
Appetizers
Sandi Duncan-Clark – Features Editor, writer, SGN Scoops https://www.sgnscoops.com/
My favorite Christmas Recipe is one that we enjoy from the first of November through the New Year Holidays. This delight is good as an appetizer with dip, and as a snack with eggnog and Hot Apple Cider. And it's great just to munch! I always make two batches in the beginning, since I know they will disappear quickly. Merry Christmas Everyone. May your Holiday be the best ever.
SANDI'S ZESTY CHEESE STRAWS
1/2 cup (1 stick) butter or margarine, at room temperature
2 cups shredded sharp cheddar cheese, at room temperature
1 1/2 cups cups all-purpose flour
1 teaspoon salt
1/4 teaspoon cayenne pepper (more or less, according to your taste preference).
Preheat oven to 300 degrees F.
In a food processor, add the butter, cheese, flour, salt and cayenne.
Process until a smooth dough is formed. Scoop it into your cookie press, fitted with a flat ridged tip. Pipe the dough in 2-inch strips onto a lightly greased cookie sheet.
(Alternatively, refrigerate the dough for 30 minutes and roll on a lightly floured surface into a 1/4 inch rectangle. Cut into smaller rectangles, about 2 by 3- inches, with a pizza wheel or sharp knife.) Bake for 10 to 15 minutes or until lightly browned. Remove to racks to cool.
Main Dishes
Joan Walker – proof reader, SGN Scoops https://www.sgnscoops.com/
JOAN'S WARM–YOU-UP CHRISTMAS CHILI
1 1/2 pound ground beef
2 cans beans
2 cups salsa
1 can tomato sauce
2 tbsp chili powder
1 chopped onion
1 cup frozen corn
1 cup shredded cheese
Brown meat and drain. Add meat and remaining ingredients in slow cooker, except cheese. Heat on LOW 5-6 hrs, or HIGH 3-4 hours, add shredded cheese before serving.
Add fresh green peppers for a festive look!
Channing Eleton – artist, musician http://channingeleton.com/
My family started a tradition several years ago. After a month of turkey and dressing, sometimes you just want to do something different. One year, I suggested that we do a Mexican dinner for Christmas. Everyone loved it and we've been doing it ever since.
The most popular dish of these Christmas get-togethers has been Christina's Chili Mexico. It's easy
and quick to make and after one taste, you'll see why the Eleton family loves it. Christina's dish had become popular at Christmas-time; she was getting recipe requests and questions about what she called it. Up until that point, she didn't have a name for it. I kept encouraging her to give it a name. Neither she or I had any original ideas that we liked, so I turned to my little girl for wisdom. I asked, "Chanler, what would you call Mommy's dish that we love?"
Without hesitation, Chanler replies in her cute little five-year-old voice, "Chili Mexico".
We smiled…it stuck…and that's what we've called it ever since.
ELETON'S CHILI MEXICO
2 – 8 oz. packets cream cheese
1 1/2 cups salsa
2 cups chili
2 cups shredded cheese
In a baking dish, spread out cream cheese first. Next, comes the layer of salsa, spread evenly. The third layer will be 1 cup of the shredded cheese. Now, pour in all of chili and spread evenly. Lastly, top it with remaining cup of shredded cheese – spread evenly of course. Bake at 350 F for 30 minutes. Enjoy with your choice of nacho chips! Read more »
Tags:
artists
,
Beyond the Ashes
,
Blackwood Brothers
,
Channing Eleton
,
Christmas Feast
,
Christmas recipes
,
David Staton
,
Gospel Music Today
,
Kelly Nelon Clark
,
Miles Pike
,
sgn scoops
,
Stephanie Gober
,
the nelons
,
triumphant quartet
Posted in
announcements
,
sgn scoops magazine
,
special feature
|
Comments Off

on A Christmas Feast
Written by Scoops Staff on April 8, 2010 – 9:42 pm -
From 'Hot Press Pass' – For Southern Gospel Fans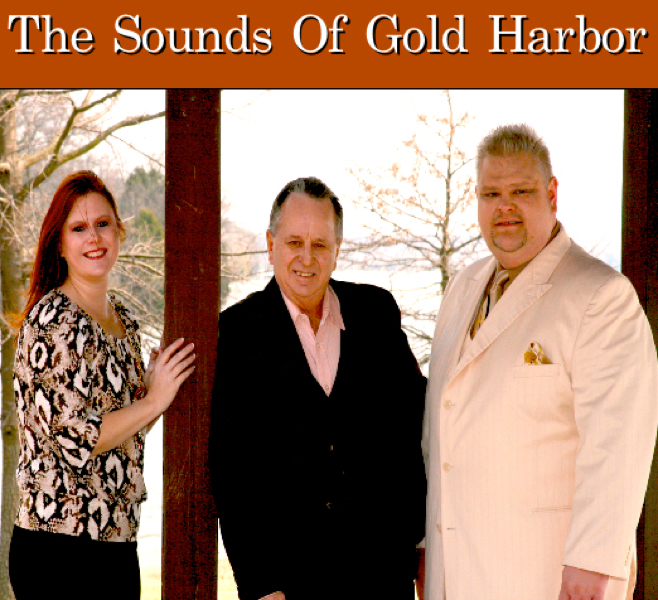 who have been wondering what's going on with the group Gold Harbor,well the suspense is now over. JR Richards Manager of Gold Harbor states that he took as long as necessary to select top caliber talent and it was number one in his selection process to secure a lead and alto to with opposite and unusual talents that complement each other.
JR stated, I have known our new lead singer for 5 years but did not know he was in Nashville seeking Gods leadership for his ministry. (not to mention feeding a house full of kids). Dave Folenius has just overwhelmed us with his talent and spiritual depth. He sees Gold Harbor as the way for the nation to hear and see who Dave really is as a Christian
Artist.
We went all the way to Baldknob, Ark to get a great alto for our group. Michelle Knight
was our choice and she has the most unusual voice as being able to sing many styles with
excellence. You can't take the country music back ground (nor would I want to) away from her
and it is amazing to see how she can sing praise and worship music as well as progressive
southern gospel with conviction from the soul of her heart. This little Red Head will sing the fire
down from heaven.
We call our style of music "Southern Praise & Worship". The Debut of Gold
Harbor 2010 will be at Gospel Music Nashville on Sunday Night April 18th at The Gaylord Hotel
Delta Ball room A Nashville,TN At 8pm. A new video is coming soon and new project is in the
works for late June or early July Release. http://www.goldharbormusic.com
Tags:
artists
,
gold harbor
Posted in
artists
|
Comments Off

on The new Gold Harbor
Written by Scoops Staff on April 8, 2010 – 1:32 pm -
One Mom's Experience with Sensory Integration Dysfunction
By Jennifer Shaw
April is National Autism Awareness Month.  Sensory Integration Dysfunction is closely associated with autism in that many autistic children have some form of SID.  To date, the medical community is unclear of the exact connection.  SID is also often misdiagnosed as ADD or ADHD.  The following is an editorial from singer/speaker Jennifer Shaw:

I was the mother of two beautiful girls and was thrilled to add a son to our family.  After a difficult and dangerous pregnancy, we were especially thankful that our baby boy, who we named Toby, was born healthy.  He seemed to be a very unhappy baby compared to our girls, but we hoped he would grow out of it.
The first indication that something was out of the ordinary was when we could not get him to eat any food.  I nursed him without a problem, but when we introduced baby foods, it was a daily struggle that we lost.  We also noticed that he never babbled or made any sounds and he rarely smiled.  Eventually it was clear that he was very speech-delayed, but because he had suffered from repeat ear infections which caused clinical deafness during his first year, we attributed a lot of his mood to pain and hoped that when his hearing improved, his speech would come along.  After surgery on his ears, his hearing did get better and his infections went away, but he still did not make any sounds.
During Toby's second year, my father was dying of ALS and that took much of our emotional energy.  But Toby's behavior was becoming more and more extreme.  He wouldn't touch anything or play, he did not want to be touched, and he was terrified of being messy or being anywhere near things like grass or sand.  A drop of water on his clothing would make him scream.  It became really frightening and we did not know how to help him. 
When Toby turned two, we started him at a therapy school for speech delay.  There was an occupational therapist on staff and she was the first to diagnose Toby with Sensory Integration Dysfunction (also known as Sensory Processing Disorder).  Toby's brain was not interpreting sensory input correctly. People with this disorder can suffer in a variety of ways, but in Toby's case, he was extremely hyper-sensitive to touch of any kind.  Food in his mouth, clothes on his skin, crumbs on his hands were all completely intolerable to him — he thought they were actually hurting him.
Toby began play-based occupational therapy, speech therapy, some physical therapy (because he didn't touch things or play and had poor balance, his muscles were very weak), and food therapy. Within two months my son who had previously uttered no sounds said, "I love you, Mom."  Within a year, Toby's progress was nothing short of miraculous.  He is now five and was discharged from all private therapies a year ago.  He never had to have any medications or drug therapies.  Although he still has some minor sensory issues, he has learned to cope with those challenges and he is now considered a typical child.

I am a songwriter and recording artist, not a doctor or therapist, but we learned a lot of things in our journey with SID that I share with people who suspect this condition in their own children. There is so much hope if you know where to look, and although Toby's outcome is not typical, there is help for every child with this diagnosis. So here's my advice:

Do not ignore the signs even if you don't know what they mean.  This is by no means a comprehensive list, but some of the symptoms of SID are speech delay, poor coordination, poor balance, avoiding touch or seeking touch in extreme ways (running into walls or falling down on purpose, running into people), extremely picky eating or extremely messy eating, irritability or a "difficult" personality.  SID is often misdiagnosed, especially in older children, as ADD or ADHD.
Do not wait, even when your pediatrician tells you to. After everything we went through with Toby, my pediatrician (whom I love and respect) told me that she gave me the wrong advice by advising me to wait for Toby to catch up.  This is what most doctors are taught, and while it is probably true for many problems, SID is not one of them.  Treatment is so much more effective before the age of three that you cannot afford to waste time.  If you suspect something, trust your instincts and get your child tested by an occupational therapist. If they say there's nothing to worry about, fine, but if not, you have not wasted valuable time that your child needs for therapy.
Get educated. Find out all you can and do everything in your power to help your child on a daily basis at home.  We used to laugh about "our life as therapy" as we tried to integrate all Toby's therapies into everything we did.  An excellent book on this topic is The Out of Sync Child by Carol Stock Kranowitz.
Get help. There is a federal program for developmentally-delayed children from age 0-3 available in every state.  It goes by many different names – ours was called "Help Me Grow".  They will do testing and help get your child into therapy programs, most of which are free if you qualify. Toby's therapy program literally changed his life and ours.  You can call the special needs department at your local school district and they should be able to tell you who operates the program in your area.  After the age of three, help is available through your local school district. Take advantage of any therapy coverage on your insurance plan.  Talk to your therapists about what you can do at home, watch the therapy whenever possible, and ask a lot of questions.  We were able to overcome a lot of Toby's food issues only because we learned techniques from our therapists.
Re-define baby steps. This is not a quick fix.  For example, Toby was literally afraid of food. We were not usually able to get him to stay in the same room with us while we ate.  And sitting down and eating a meal was out of the question.  So first, we worked on getting him to be with us in the room at meal times, eventually coaxed him to sit at the table, then got him to allow us to put food on the plate, then he learned to touch the food with a fork, then he touched it to his tongue but didn't eat it, etc.  It was a long, frustrating process, but my son eats a healthy diet now and the simplicity of a family meal has become a true blessing in our lives.
Get support. SID can be very lonely and frightening.  Our church was an amazing support to us and truly held us together at times.  I met so many parents of special needs children at the school and it helped us realize we weren't alone.  They were also a wonderful resource of ideas as we all talked about what was working or not working for our children.
Don't give up. SID can be overwhelming and confusing.  It can be hard to navigate the system.  Every therapy will not work for every child and you will need to be careful and wise about your choices.  Take comfort in knowing that there is help and things can improve.  You are your child's best advocate.
SID makes family life difficult, and it can be very hard to watch your child struggle.  But there is hope and help, making positive results very possible.  With persistence, we can help our children cope with their world and enjoy their lives, as we enjoy the blessing that they are in ours.
###
For more information on Jennifer Shaw, visit www.JenniferShaw.com.

Jennifer's first radio single from her new CD, LOVE BROKE THROUGH, has already topped the national worship charts. Jennifer has been interviewed on several national television shows as well as radio stations across the country.
Schedule an interview with Jennifer today!
Call toll free 888-253-3622
Gina@AdamsPRGroup.com
We have a few review and giveaway copies of her new CD still available!
Tags:
artists
,
autism
,
Christian interest
,
family
,
guest contributer
Posted in
Christian interest
|
Comments Off

on A New Normal
Written by Scoops Staff on April 7, 2010 – 9:01 pm -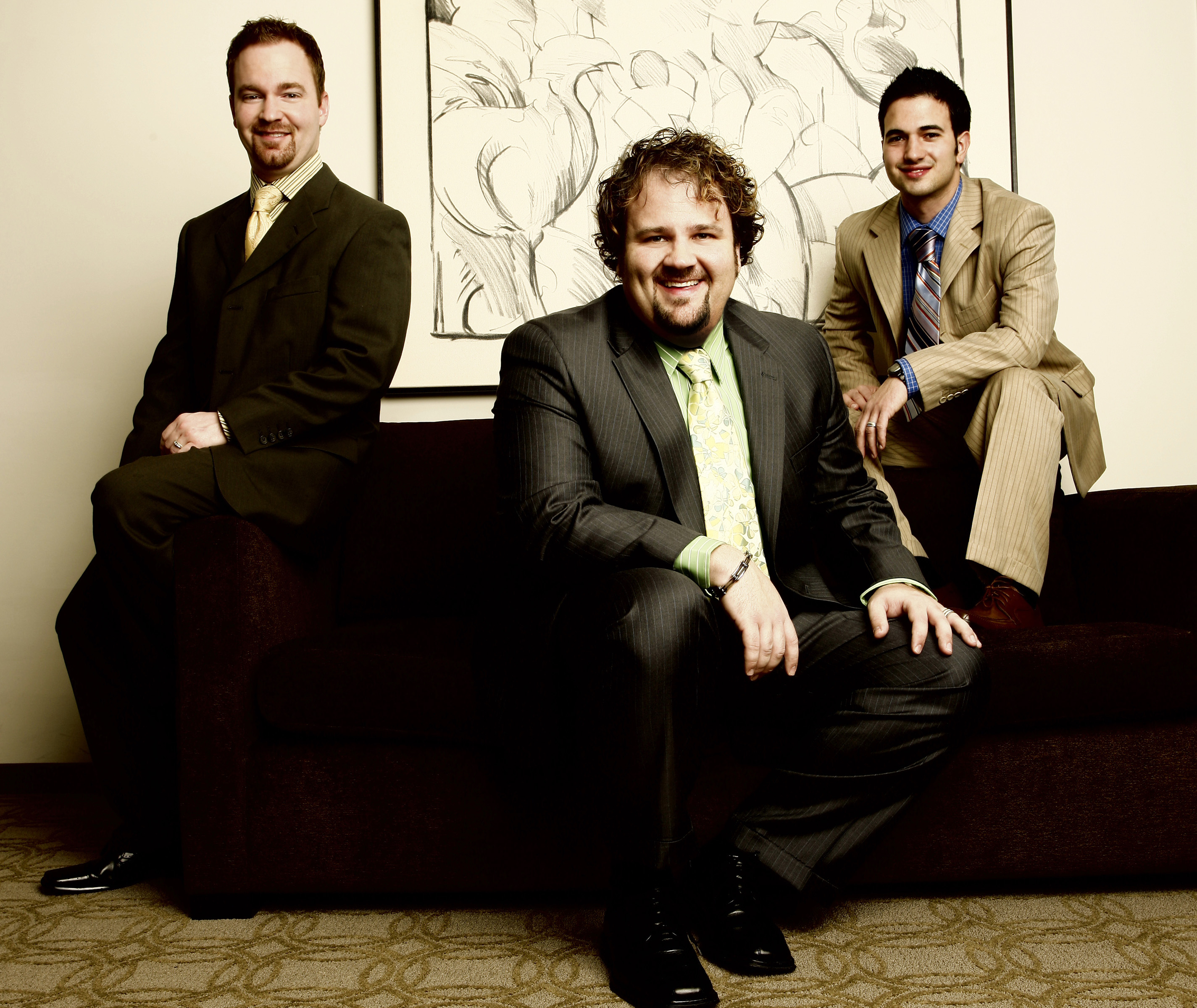 (New Recording, Songbook: Where Hymns And Harmony Live,
Celebrates A Great Musical Era)
Nashville, TN (April 7, 2010) – Convention style music is known for tight harmonies and vocal mastery. Dynamic trio Mercy's Well, celebrates that renowned genre with a feature appearance on The Gospel Greats, with Paul Heil, this weekend. Their new album, Songbook: Where Hymns And Harmony Live, which is a part of their successful hymns series, has captured the attention of fans and radio listeners across the country with its variety of classic convention style songs with a fresh twist.
The show will feature half the album, produced by Donna Beauvais, and will include interview segments with group's owner and tenor singer, Brad Strider, along with the other members of Mercy's Well. There are even a couple of guest appearances from some well-known Southern Gospel bass singers to bring the element of exciting four part harmony to the mix. Some of the songs included on the project are the latest single, already charting at SG radio, "God Put A Rainbow In The Cloud," and "He Will Surely Make It Alright," "Life Will Be Sweeter Some Day/Sweeter As The Days Go By," "Sin's Dark Sea," plus many more.
The Gospel Greats radio program is one of the best-known and most widely-respected syndicated Southern Gospel music radio programs, airing in syndication on nearly 200 great radio stations across America, in Canada, on Sirius/XM satellite, in Europe, the Far East and on the internet worldwide each week. To learn more about where you can hear the broadcast in your area, visit www.thegospelgreats.com.
Mercy's Well travels nationwide and their music airs on Southern Gospel radio stations all over the country. Listen for their new single, "God Put A Rainbow In The Cloud," from Songbook: Where Hymns And Harmony Live, wherever you hear great Southern Gospel music. The album is available in Christian bookstores across America and online now.
To learn more about Mercy's Well and their newest installment in their very successful hymns series, visit www.mercyswell.com.
Tags:
artists
,
gospel greats
,
mercy's well
,
vertical sky
Posted in
artists
|
Comments Off

on Paul Heil's Gospel Greats Features Mercy's Well Convention Style This Weekend
Written by Scoops Staff on March 20, 2010 – 11:33 am -
5-time Grammy winner Larnelle Harris has been named as one of the newest inductees to the Kentucky Music Hall of Fame. Harris joins fellow Kentucky artists and musicians Keith Whitley, Patty Loveless, Steve Wariner, John Michael Montgomery, The Goins Brothers, and Molly O'Day to be officially inducted next year during a ceremony in Lexington, Kentucky on April 7, 2011.
This latest honor marks Harris' third Hall of Fame induction, having joined the Gospel Music Hall of Fame as well as the Amateur Radio Hall of Fame. Harris is the only person in history to be a member of all three organizations.
"I am extremely humbled by this," says Harris. "I am a proud Kentuckian and this honor means a great deal to me and my family."
In a career that spans three decades, Harris has garnered numerous accolades for his music including five Grammy Awards, eleven Dove Awards (gospel music's Grammy equivalent) which include three Male Vocalist of the Year honors, and a Stellar Award, among numerous other music awards. He has garnered nineteen #1 radio singles and countless top 10 hits. Songs such as "How Excellent Is Thy Name," "I Miss My Time With You," "I've Just Seen Jesus," plus many others, including his signature song, "Amen," are now considered modern gospel classics.
Harris' accomplishments represent some significant moments in music history. Harris was the first gospel artist to perform inside the Kremlin after the fall of the Soviet Union.  He is one of a handful of celebrities to receive the Ad Council's Silver Bell Award for Distinguished Public Service in recognition of his song "Mighty Spirit" as the theme song for the longest-running Public Service Announcement in television history.
In a few weeks, Harris will perform for the U.S. troops during Easter services at the Fort Lee army base in Virginia. Harris has been a favorite performer for the U.S. Armed Forces for many years, having performed at the 38th Parallel in Korea as well as many other army bases throughout the world.

Harris is a lifelong Kentucky resident. He was born in Danville and later made his home in Louisville where he still resides with his wife, Cynthia (Mitzy), to whom Harris has been married for over 38 years. The couple has two grown children and three grandchildren. Harris has been given Honorary Doctorate degrees in music from both his alma mater, Western Kentucky University as well as Campbellsville University in Campbellsville, Kentucky.
Harris continues to perform concerts in the U.S. and abroad, and this year, has teamed up with Steve Green for the "Teach Me to Love" tour.  For further information, visit: www.Larnelle.com. Tickets are on sale now at the Hall of Fame. For more information about the Kentucky Music Hall of Fame & Museum call 1-877-356-3263 or visit www.KYMusicHallofFame.com.
Tags:
artists
,
hall of fame
,
larnelle harris
Posted in
artists
|
Comments Off

on Five-time Grammy Winner Larnelle Harris Marks Another Career Milestone
Written by Scoops Staff on February 11, 2010 – 9:06 am -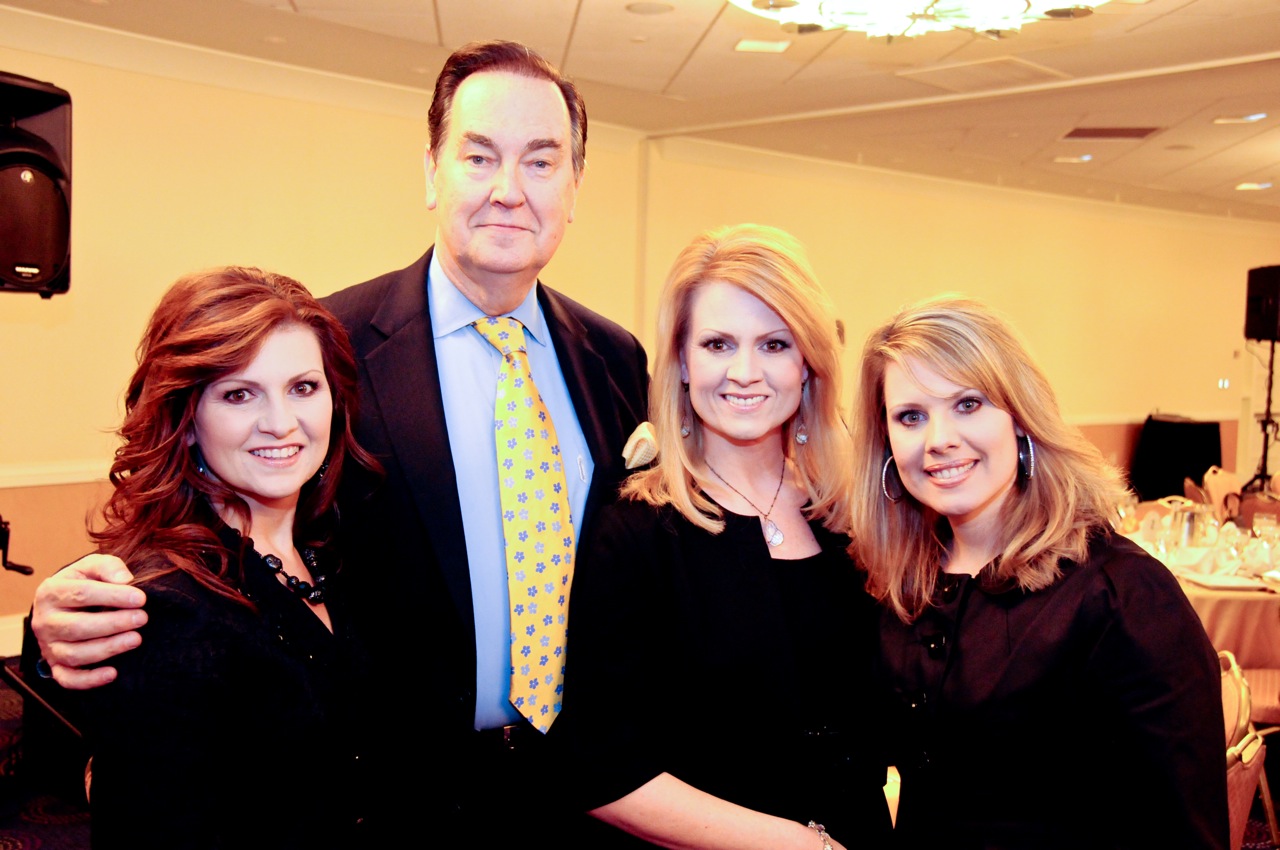 Hendersonville, TN (February 11, 2010) – Daywind Records artist, Sisters, recently sang at a prestigious media dinner in Washington D.C.  They were invited by syndicated columnist and Fox News analyst, Cal Thomas.
The opportunity came as a result of Thomas seeing a performance from Sisters on Facebook.  The impact led him to offer the invitation to them to sing at the dinner. They were then asked to attend the National Prayer Breakfast the following morning. The President, Vice-President, and Prime Minister of Spain were in attendance.
Group member, Heather Ruppe Day, shared, "It was an incredible honor for Sisters to be a part of these events. We've seen many of these reporters and government representatives on television, so to stand before them and sing was very humbling.  The prayer breakfast was equally amazing. We met some wonderful people and look forward to what God is going to bring about as a result of this opportunity."
The video clip seen by Thomas can be found on YouTube.com: www.youtube.com/watch?v=FmUGekcTuLM
Sisters are currently in the studio, recording a brand new CD for Daywind Records.  Their debut single, "Mercy Leads Us Home," is impacting radio now.
For more information on Sisters, visit sistersmusic.org. For more information on all the talented artists at Daywind, visit daywindrecords.com.
Daywind Records is based in Hendersonville, TN, and is distributed worldwide through New Day Christian Distributors. In addition to Sisters, Daywind is home to such great artists as Austins Bridge, Karen Peck & New River, and Greater Vision, among others.
Photo: (l to r): Kim Ruppe Lord, Cal Thomas (syndicated columnist and Fox News analyst), Heather Ruppe Day, and Valerie Ruppe
Tags:
artists
,
random cool stuff
,
sisters
Posted in
artists
|
Comments Off

on Vocal Trio, Sisters, Sing At Prestigious Washington D.C. Media Dinner
Written by Scoops Staff on January 24, 2010 – 9:12 pm -
There is much to be said about the heritage of a name.  When thinking of Southern Gospel Music, some of the first family names that come to mind are The Speer Family, The Goodmans, The Nelons and The LeFevres, all legendary in our Industry.

Mike LeFevre, nephew of Eva Mae LeFevre, has been involved in Southern Gospel Music since his days with the legendary Gold City. In 2005, Mike LeFevre, along with five other incredibly talented young men, brought forth a new quartet sound called The LeFevre Quaret.  Just one year after forming The LeFevre Quartet, fans voted them the 2006 Horizon Group of the Year at the Singing News Fan Awards.  In 2007, they were voted "Breakthrough Artist Of The Year" at the SGN Awards.  Their hit song, "Big Mighty God" was nominated for Southern Gospel Song of The Year at the 2009 Dove Awards.

The question has been asked, "So why would a group who has had such an impact on the Gospel Music scene with such wide acceptance change their name?"  The answer:  With the passing of Eva Mae LeFevre, members of the LeFevre family expressed their desire to retire their legendary name in Gospel Music, so The LeFevre Quartet quietly became Priority.

Since signing with BSA, Beckie Simmons, along with encouragement from their peers, began the process of reconsidering going back to their original family name.  Maurice LeFevre addresses the issue with his statement, "
I didn't realize until Mom's passing last May how quickly new generations forget, as some of my own children came to me and said they had no idea that their grandparents had accomplished so much in life.  Mylon and I are absolutely and completely supportive of Mike and his group and the work they are doing for our Lord and Savior.  Our initial reservations concerned quality; however, after hearing the group we could not be more in tune.  What a great sound!"
Thus, the decision was confirmed to continue the legacy of the Le Fevre name. Priority is now being retired and The LeFevre Quartet reborn.

BSA/Beckie Simmons Agency has entered into an exclusive booking agreement with The LeFevre Quartet.  Beckie Simmons adds, "We are excited about adding The LeFevre Quartet to the BSA family!  The sound of this group is superb plus having a live band represents some of the best in Southern Gospel Music.  I am so happy to be part of their future and keeping the LeFevre heritage alive."
The Beckie Simmons Agency exclusively handles LeFevre Quartet's appearance dates.  For more information on scheduling The LeFevre Quartet please contact BSA at 615.595.7500 or www.bsaworld.com.  For more information on LeFevre please visist www.thelefevrequartet.com.
Tags:
artists
,
industry
,
name change
Posted in
announcements
|
Comments Off

on LeFevre Quartet Reclaims Name & Signs with the Beckie Simmons Agency
Written by Scoops Staff on January 8, 2010 – 8:55 am -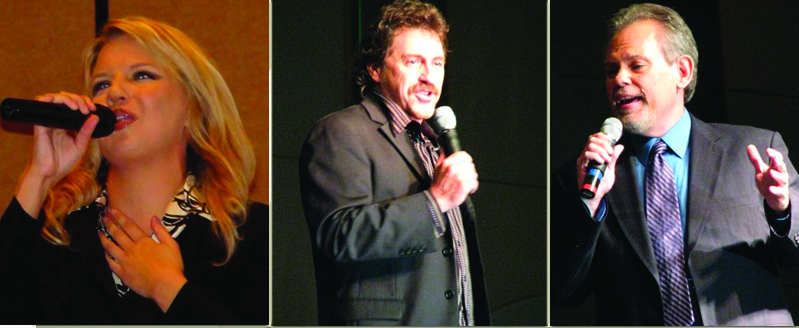 Nashville, TN – The legendary Hinsons, who set a standard for Southern Gospel Music throughout several decades, still thrives today, as branches of the family tree continue to experience new, exciting growth. Eric Hinson, who traveled with the original group and has had a successful solo ministry since his departure, has teamed up with two other gifted recording artists to form Hinson Revival. His fiance', April Nichols, a successful soloist, adds the alto part to the trio. Rod Burton, an in-demand Southern Gospel soloist, with a successful track-record ("Take a Stand"), who grew up touring with several popular artists and groups, has joined the cause.
The mission of Hinson Revival is to bring back the original Hinson material and the spirit of revival that Hinson concerts were noted for. Well known Hinson songs, such as "The Lighthouse" and "Masters Strong Hand" will be just a sampling of all the Hinson standards that will be performed, as well as, new material and showcases of these three phenomenal individual solo ministries. Each member will continue their already established schedules, but all are very excited about the new doors being opened for the new group.
Hinson Revival has chosen to sign an exclusive publicity contract with Evie Hawkins of EHA-Nashville. Evie says,"I'm honored and excited to be a part of this dynamic team. I've been a long time fan of Eric's, since he was with the original Hinsons in the 80's. April and Rod are artists that I have come to love and respect, as I become more familiar with their music and mission.
Eric Hinson notes, "The Hinson family and ministry is stronger than ever and more dedicated than ever to sharing the hope that Jesus brings to a lost and dying world. Hinson Revival is happy to be another arm of the Hinson ministries."
Rod Burton adds, "I grew up listening to the Hinsons and loving their "in your face" ministry that they pioneered. I am beyond blessed to be just a small part of this legendary family and share their heart for ministry to those in need. We're so excited to have the chance to work with EHA-Nashville in this ministry endeavor. They understand our hearts and our direction, and we're excited to see where God leads us."
Eric, April, and Rod want to extend an invitation for an evening full of fellowship, moving songs, and the spirit of revival. Join them in 2010 on the Hinson Revival Tour!
Bookings:
http://www.hinsonrevival.com
Publicity: EHA-Nashville
615-724-8544
Tags:
announcements
,
artists
,
hinson
Posted in
breaking news
|
Comments Off

on Hinson Revival Launches, Bringing Back the Sound of the Hinsons & More
Written by Scoops Staff on December 5, 2009 – 1:08 pm -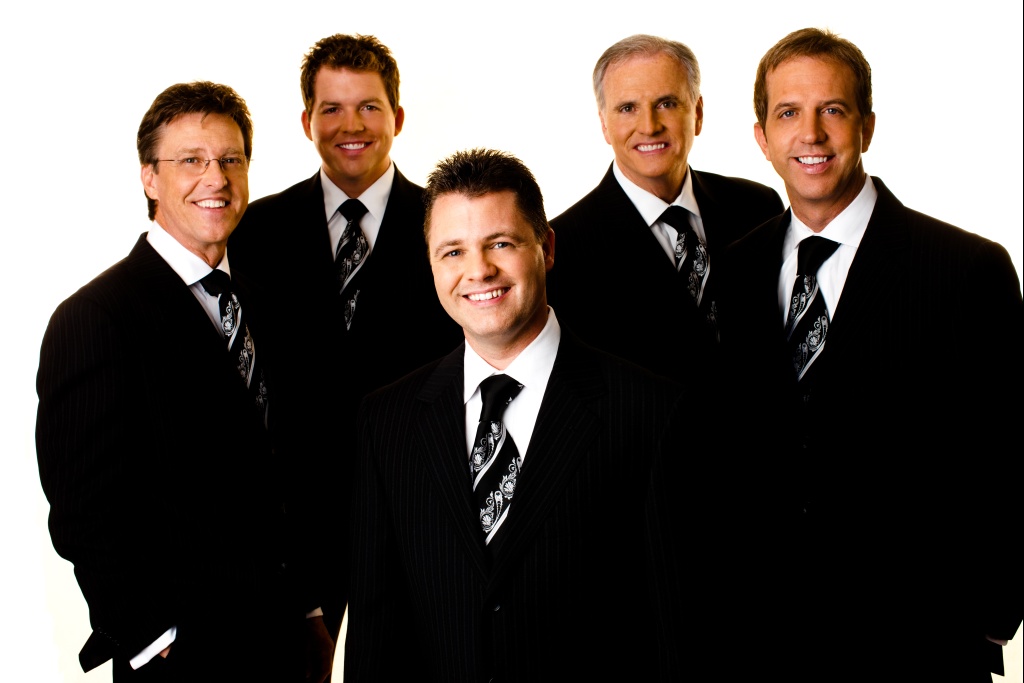 Hendersonville, Tenn.  – During the GRAMMY® Nominations Concert Live: Countdown To Music's Biggest Night, held last night in Los Angeles, Calif., the Recording Academy® announced the nominees for the 52nd Annual GRAMMY® Awards. Daywind Records' artist, Triumphant Quartet received the nomination for Best Southern, Country or Bluegrass Gospel Album, for their recent release, Everyday.
The recording was produced and arranged by award-winning producer, Wayne Haun. Triumphant Quartet's pianist, Jeff Stice, was associate producer on the album. This nomination comes on the heels of Southern Gospel music fans voting the group Quartet Of The Year at the annual Singing News Fan Awards, held in Louisville, Ken.
Triumphant Quartet's Eric Bennett shared how the group is feeling about the nomination. "We are amazed and honored. We constantly stand in awe of the ways God moves in our ministry. If this nomination will help further our opportunities to tell people about the goodness of God, it is a tremendous gift. We thank the members of the Recording Academy® and all of the people who are a part of helping Triumphant Quartet to reach people through this music."
The 52nd Annual GRAMMY® Awards will be held on "GRAMMY® Sunday," Jan. 31, 2010, at Staples Center in Los Angeles and will be broadcast live in high definition TV and 5.1 surround sound on CBS from 8–11:30 p.m. (ET/PT).
Daywind Records is based in Hendersonville, Tenn., and is distributed worldwide through New Day Christian Distributors. Everyday can also be found at Christian retailers everywhere and on iTunes. In addition to Triumphant Quartet, Daywind is home to many other great artists such as Karen Peck & New River and the Booth Brothers, among others.
For more information on Triumphant Quartet, visit triumphantquartet.com. For more information on Daywind Records, visit daywindrecords.com.
Tags:
artists
,
awards
Posted in
artists
|
Comments Off

on Triumphant Quartet Receives GRAMMY® Nomination
Written by Scoops Staff on December 5, 2009 – 1:04 pm -
ACKSONVILLE, Fl. – The legendary Nelons recently relocated their ministry to Jacksonville, Florida.  The trio decided to move their family in order to partner with Trinity Baptist Church as Artists-in-Residence at Trinity Baptist College.  Alongside keeping a full-time touring schedule, Kelly is teaching private voice lessons, while Jason is working along-side the pastoral staff in areas of music and worship.  Amber has begun her sophomore year at Trinity Bible College, and Autumn started the 7th grade at Trinity Christian Academy.  The Nelons' complete schedule can be found at www.thenelons.com or www.thedominionagency.com.
Dr. Tom Messer, Senior Pastor of Trinity Baptist Church, commented, "I am excited about the Nelons coming to Jacksonville to form a strategic partnership with Trinity Baptist Church and Trinity Baptist College. Jason and Kelly have a heart for worship and a desire to make an impact for the Lord in and through the local church. I believe that their ministry is anointed of the Lord and that God is going to continue to use them greatly in the Lord's work. It is especially gratifying to have them as a part of our ministry."
Effective immediately, the Nelons can be contacted at:
PO Box 37031
Jacksonville, FL  32236
904-783-7700.
Kelly, Jason and Amber have completed their sophomore Vine Records release in Nashville, Tennessee.  The popular trio recorded 12 Southern Gospel selections written by award-winning songwriters Wayne Haun, Joel Lindsey, Gerald Crabb, Rebecca Peck, Andrae Crouch, Jason Clark, Marcia Henry, Carroll McGruder and others.  Beside Still Waters was produced by Wayne Haun and Jason Clark and is set to release in February 2010 by Crossroads Entertainment & Marketing Inc.  The Nelons' first single, "He Found Me," is playing at radio stations nationwide and was written by Joel Lindsey, Wayne Haun and Jason Clark.  The project includes remakes of the McGruders' classic "I'm Going Home With Jesus" and Andrae Crouch's "My Tribute."
The Nelons' accomplished musical career and ministry includes: six DOVE Awards, three GRAMMY nominations, several "Number One" songs on the radio charts, a prestigious New York Film Festival Bronze Award, numerous Singing News Fan Awards, and appearances all around the world in various venues. As a family, Jason, Kelly and Amber continue to sing with a full heart of praise to the only One worthy, Jesus Christ the Son of God.
Tags:
artists
Posted in
artists
|
Comments Off

on The Nelons Relocate to Florida