Written by SGN Scoops Staff on September 8, 2014 – 8:10 pm -
Nashville, TN (September 8, 2014) A well-known personality in the southern gospel industry, Bev McCann is forming her own artist management company, Bev McCann and Friends. Known for her work with recording companies and extensive work in client relations with Godsey and Associates and the Music City Show, McCann showcases her passion for southern gospel music.
Not only is she a leader in the gospel music industry, she is also a singer, songwriter and ordained minister. McCann brings a lot of experience and creativity to the southern gospel music table, and she is excited about launching her new management company alongside a new website.
Deon Unthank of AG Publicity commented, "Bev has been a friend for a long time, and I have watched her grow in her talents and status in Gospel Music. I feel she has a lot to offer with her various ministries and she has the ambition to go forward with what God has called her to do."
"I'm extremely excited about the doors that God is opening. The concerts and music that we're doing and the new adventures that are taking us through this year are exciting. It is incredible to know that when you think doors are closing they are being opened. When you have your life in God's hands, God is opening doors and giving you new directions. We're going to be doing projects in California next year, so we are grateful for the things that are coming our way. We have lots of fun when we are all together. I am totally amazed of what God is doing for me and everybody else. I am thrilled to be a part of this ministry," said McCann.
Her list of clients is impressive, including:
Jim Sheldon, known as the Positive Cowboy. Jim is regularly seen on the ever popular Television program 'The Music City Show'.
Gene McDonald is the phenomenal Bass singer seen on many of the Gaither Homecoming videos.
Cambell and Crowley is a Gospel Duet ministry based in Beckley, West Virginia. The group was founded in 1983 by Larry Rowley, the current tenor.
The Lori Jonathan Trio is a family trio with some of the sweetest harmony you will every hear. Coming from the New York, they are not a likely Southern gospel group, but their sound says otherwise.
Rachel Taylor is a fine young soloist who has recently recorded a duet with Jim Sheldon.
Sarah Collins was born and raised in Southern Indiana, the youngest of five children. She says that she doesn't ever remember a time that she didn't want to sing about Jesus. Accepting a call to minister in any way that she can for the Lord lead her, she started singing again and hasn't looked back.
Rod Truman is a man with a tremendous testimony. As a basketball coach, God got a hold of his life and changed him all together.
You can learn more about Bev McCann and Friends at http://bevmccannandfriends.com or https://www.facebook.com/BevMcCannMinistries .
To contact Bev e-mail her at bev@bevmccann.com .
Tags:
artist management
,
Bev McCann
,
Gene McDonald
,
Lori Jonathan Trio
,
Southern Gospel News
Posted in
announcements
|
Comments Off

on Bev McCann Forms Management Company 'Bev McCann and Friends'
Written by SGN Scoops Staff on March 21, 2014 – 12:10 pm -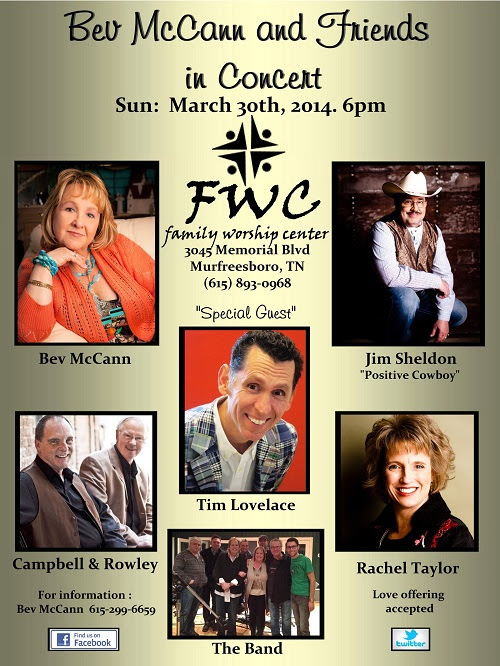 Nashville, TN (March 21, 2014) Long time Gospel music enthusiast Bev McCann and Friends will be promoting a Gospel concert on March 30th at 6PM at the Family Worship Center in Murfreesboro, TN.
The concert is to support and bring attention to the Annual Sunday Morning Country concert.
The Music City Christian Fellowship has been presenting this concert for years as an attempt to bring attention to the number of Christian artists in Country music. In June 1980, a group of Country Music artists and musicians wanted to honor God with the talents He had given them by sharing their songs and personal stories of faith. They came together in prayer and fellowship. They decided to have "A singin', prayin' get-together" for the Country Music fans during the annual Country Music Fan Fair Celebration (currently known as CMA Music Festival). Some 40-50 singers, musicians, writers, producers, promoters, etc. were involved in the first "Sunday Mornin' Country". The event was so well received that the group organized to do similar ministries all year long.
As a prelude to the Sunday Mornin', Bev McCann and Friends are giving you a sample of the talent that will be performing. Bev is bringing together some great country sounds with Special Guest Tim Lovelace (Host, singer, and comedian for the Music city Show) along with the Blue Jean Band backing such artists as the Positive Cowboy – Jim Sheldon, Country/Gospel duo Campbell and Rowley, Rachel Taylor, and of course host Bev McCann.
For information about the concert call 615-893-0968.
Tags:
Bev McCann
,
Jim Sheldon
,
southern gospel
,
Southern Gospel News
,
Tim Lovelace
Posted in
announcements
|
Comments Off

on Bev McCann and Friends Promote Concert Supporting Sunday Mornin' Country
Written by SGN Scoops on July 26, 2013 – 5:04 pm -
Nashville, TN (July 26, 2013) The first ever Youth In Excellence Awards, hosted by Bev McCann of Godsey and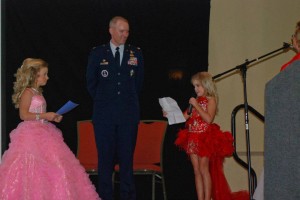 Associates was a huge success when held in Nashville, TN last Monday evening, July 15th. With a capacity crowd and an array of talent, the awards were given for the accomplishments of young people in the film and music arenas.
Founder of the awards, film maker Beth Roose stated "I noticed that the youth in films and music are not receiving much attention for all the hard work and talent that they have. I felt it was time to make a change and give the youth of the industry just a little recognition."
Eden Wood was a big winner for the evening with Rhema Marvanne and Gavin Morales also taking home an armful of Awards. Read more »
Tags:
Bev McCann
,
Godsey and Associates
Posted in
announcements
|
Comments Off

on Youth In Excellence Awards Deemed A Huge Success
Written by SGN Scoops Staff on July 12, 2013 – 10:17 am -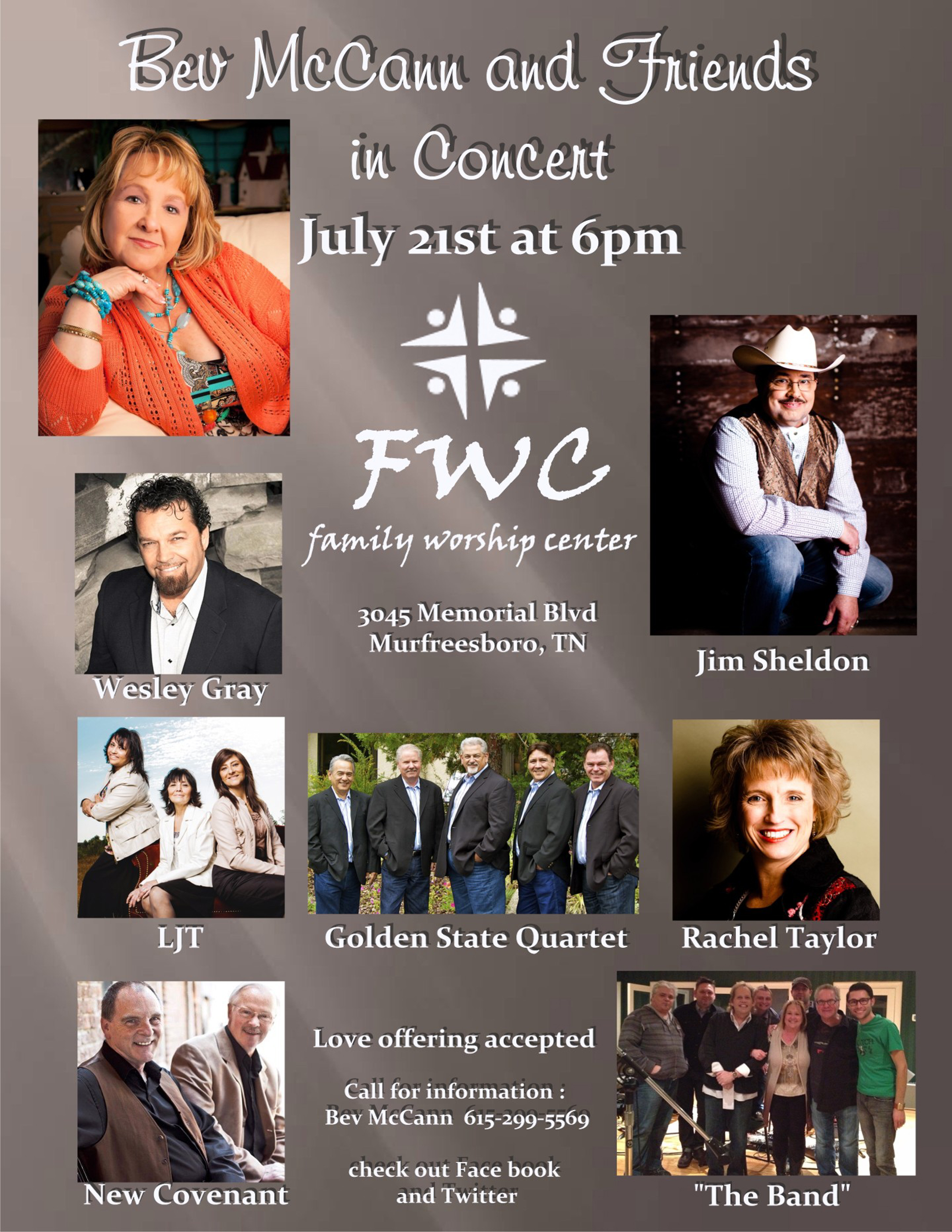 Tags:
Bev McCann
,
Golden State Quartet
,
Jim Sheldon
,
LJT
,
Southern Gospel Concert
,
Southern Gospel News
Posted in
announcements
|
Comments Off

on Bev McCann Announces Upcoming Concert
Written by SGN Scoops Staff on February 11, 2013 – 11:09 am -
Tags:
Bev McCann
,
bluegrass
,
Crist Family
,
gold city
,
Gospel Music Today
,
Ken & Jean Grady
,
Liberty Quartet
,
new day
,
New Grace Trio
,
southern gospel concerts
,
Southern Gospel News
,
THE LESTERS
Posted in
video
|
Comments Off

on Gospel Music Today On SGNScoops.com
Written by SGN Scoops on November 26, 2011 – 2:00 pm -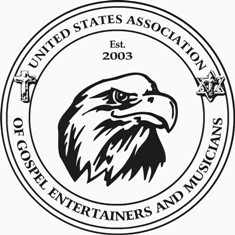 EHA-Nashville, TN –The televised 8th Annual USAGEM Awards Show was held on Saturday November 19, 2011 at the historic Texas Troubadour Theatre in Nashville , Tennessee .  The three hour show was filmed by Fresh Well Media for future television broadcasts on the Family Friendly Entertainment Network.
 
Appropriately, Melanie Walker opened the show with a flawless performance of her upbeat, hand-clapping song, "Walking In Jerusalem".   
 
The Fox Brothers were the hosts of the show and kept the show moving with introductions of performers and presenters by means of their own brand of humor and wit.  They garnered three awards including the Gospel Entertainer Of The Year, Vocal Group Of The Year, and the Christian Country Crown Jewel Award.  Group member and funnyman, Roy Fox received the Comedian Of The Year award.  The Fox Brothers closed the show with their popular rendition of an American patriotic favorite, "God Bless The USA".
 
Members of the popular southern gospel singing group, The Gardners accepted three awards including the Song Of The Year accolades for their song "Sign Me Up". They also received the Southern Gospel Crown Jewel Award. Group member Regina Gardner was the recipient of the coveted Female Vocalist Of The Year Award. 
 
One emotional highlight of the show was the awarding of the organization's most prestigious honor, The Diamond Award to USAGEM's past president and Pearly Gates members, Daniel and Teresa Johnson.  This award is a lifetime achievement honor presented to USAGEM members who show a great commitment to God, Christian service, and dedication to USAGEM.  A further emotional highlight was the presentation of the Sapphire Award to Don Inks for his behind the scenes work and devotion to the USAGEM organization.  Don is the husband and manager of Christian country artist, Peggy Inks. The Emerald Award was presented to Kent Smith Family member and founder, Kent Smith; and the Ruby Award went to television producer and radio host, Tommie Lewis. 
 
The Male Vocalist Of The Year Award was presented to one of the organization's perennial favorites, Rene Jones.  He and his wife, Edie Jones presented an impeccable performance of their brand new Christian Country chart single, "Bible By Her Bed". 
 
Danny Jones did a superb performance of his self-penned song "Dream Giver", a song featured in the upcoming faith-based movie "Secrets In The Snow".  Jones also garnered the Contemporary Christian Crown Jewel Award, his very first USAGEM trophy.
 
Newcomer, Russ Murphy had the enthusiastic crowd on their feet as he performed his hit single and patriotic song "My America" and comedian nominee Cheryl Jackson performed a very impressive stand-up comedy routine which had everyone laughing with her side-splitting, hilarious wit.
 
The Duo Of The Year Award was presented for the second time to Lewis & Lewis; The Musician Of The Year accolades went to Nashville producer and pianist, John Rees; The Accoustic Singer/Songwriter Of The Year was awarded to Christian country singer and songwriter, Ann Hartmann; The New Artist Of The Year honors went to new southern gospel group, The Davis Family; The Black Gospel Crown Jewel was awarded to television host and singer, Dewitt Johnson; and bluegrass group Leipers Fork Bluegrass were first time recipients of the Bluegrass Crown Jewel Award.
 
Charlene Harrison's very stirring presentation of "How Great Thou Art", and For Heaven's Sake's very powerful performance of "God's Still Faithful" left the crowd wanting more.  Sandi Kay & New Hickory once again brought the house down with their intricate bluegrass picking and singing as they performed "I Can See Clearly Now".
 
More performance highlights included several featured special performances.  New Artist nominees Allison Speer, Mark Brown, David Smith, Paul Sparks, Sunday Edition, and The Davis Family received a standing ovation for their moving and powerful performance of "Because He Lives", a song made famous by the legendary Speer Family.  Song Of The Year nominees Glenn Tubb, The Pearly Gates, Tank Tackett, Joe Arview and Thunder, and The Gardners each proudly and flawlessly performed a portion of their top five nominated songs.  Musician nominees Shelton Bissell, Jim Frable, John Rees, and Jay Shupe performed an upbeat "I'll Fly Away" while young USAGEM members Summer & Autumn Ryan performed their clogging routine, a bonus delight to audience members.
 
As a special highlight this year, in order to commemorate the addition of the Acoustic Singer/Songwriter Of The Year Award, a special songwriter's round was featured and included performances by the top five nominees.  Ann Hartmann, Daniel Johnson, Glenn Tubb, Tammy Vice, and Jimmy Jack Whitaker each performed a portion of one of their favorite self-penned songs.  During this performance, a surprise special guest appearance by Nashville songwriter, Wood Newton added a special flavor to this already great songwriter's collaboration.  Wood has written many hit songs including "Bobbie Sue" made famous by The Oak Ridge Boys.
 
Bev McCann performed a very touching tribute to respected USAGEM member and award winner Amanda Fessant, who passed away earlier this year after a long battle with cancer.  She was only 34 years old.  Bev performed a medley of songs of Amanda's favorite gospel hymns including "Amazing Grace", "I Surrender All", and "This World Is Not My Home".
 
Special segment hosts were Rev. Harry Yates, Joanne Cash Yates, Peggy Inks, and Melanie Walker. Some award presenters were Brian & Allison Speer; media representative, Evie Hawkins; Mona Faith and Rev. Gene Fant; Don and Sandra Lee Burdick; Last Chance members James Burns and Mark Fuqua; and David Smith of the duo, David & Carrie Smith.  Other presenters included Stephen Fryar; Marty Merchant; Darlene Chapman; Tommie Lewis; Roger Revette; Sheila Berry; Jim Babcock; Laura Mathy; Kent Smith; Ray Lewis; Dottie Tubb; and The Toneys.
 
The USAGEM Awards Show is a production of the United States Association Of Gospel Entertainers & Musicians, a 501(c)3 non-profit organization.  For more information please visit www.USAGEM.org or www.MyUSAGEM.org 
 
Below is a full list of 2011 USAGEM award winners.
 
Gospel Entertainer Of The Year: The Fox Brothers
Male Vocalist Of The Year: Rene Jones
Female Vocalist Of The Year: Regina Gardner
Duo Of The Year: Lewis & Lewis
Group Of The Year: The Fox Brothers
Song Of The Year: "Sign Me Up" by The Gardners
Acoustic Singer/Songwriter Of The Year: Ann Hartmann
New Artist Of The Year: The Davis Family
Musician Of The Year: John Rees
Comedian Of The Year: Roy Fox
Diamond Award: Daniel & Teresa Johnson
Emerald Award: Tommie Lewis
Ruby Award: Kent Smith
Sapphire Award: Don Inks
Southern Gospel Crown Jewel Award: The Gardners
Contemporary Christian Crown Jewel Award: Danny Jones
Christian Country Crown Jewel Award: The Fox BrothersBlack Gospel Crown Jewel Award: Dewitt Johnson
Bluegrass Crown Jewel Award: Leipers Fork Bluegrass
Tags:
Allison Speer
,
Bev McCann
,
Danny Jones
,
eha-nashville
,
Southern Gospel News
,
sunday edition
,
texas troubadour theater
,
the gardners
,
USAGEM
Posted in
awards
|
Comments Off

on 8th Annual USAGEM Awards A Huge Success
Written by SGN Scoops on October 27, 2011 – 4:59 am -
Nashville, TN- In the late hours of Thursday evening October 20th Homeland Inspiration Group's Director of Artist Relations and Singer/Songwriter Bev McCann was involved in a serious accident just 20 miles from Des Moines Iowa.  McCann was traveling in the west bound lanes of Hwy 5 North and was approximately less than 25 miles from her destination as she was traveling from Nashville, TN to Des Monies to a Gospel Music Festival.  A large deer was standing in the middle of the roadway with numerous others off to the left of the road.  As McCann tried to stop there was not enough time to miss several of the deer.   Read more »
Tags:
Bev McCann
,
Homeland Inspiration
,
Southern Gospel Music
,
Southern Gospel News
Posted in
Prayer Requests
|
Comments Off

on Homeland Inspiration Group's Bev McCann Involved in Accident in Iowa this week
Written by SGN Scoops on October 12, 2011 – 1:06 pm -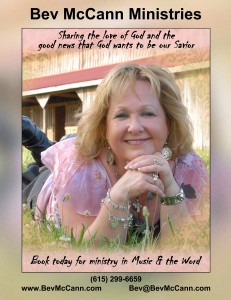 MURFREESBORO, Tenn. – (October 5, 2011) – Southern Gospel/Christian country singer/songwriter Bev McCann is excited to announce the release of her brand new recording – Love Never Ending.  Love Never Ending is the debut release from McCann on her new label home – Homeland Inspiration Group's Christian country imprint Mont Eagle Records.
 "I am so excited about the release of this new record," remarked Bev. "This album has been a real labor of love with a constant shift of producers and record labels. I'm so glad that I finally landed at Mont Eagle Records."
 Love Never Ending was produced by Scott Godsey (Toney Brothers) and Nick Bruno (Booth Brothers). In addition to Godsey, the album was engineered by Anthony Johnson. The album features many of the industry's top session musicians including Bruno, Kelly Back, Bruce Watkins, Duncan Mullins, Rob Tripp, and Scott Sanders.
 McCann penned an impressive 10 of the 11 cuts on the record, including personal testimonials like "Child of the King," "Hear My Cry," and "I Need You More."
 "God gave me so many great songs for this recording," mentioned Bev. "His inspiration was amazing, and I'm thankful that He would allow someone like me to write these songs."
 The debut single from the recording, "Hear My Cry," was shipped to Southern Gospel radio several weeks ago and is impacting radio now.
 While Bev's new website is currently being updated, you can visit her online on Facebook by logging in to http://www.facebook.com/people/Bev-McCann/1159313250 . Pastors, promoters, and individuals interested in booking Bev McCann for your ministry event, please call (615) 867-6852. About Bev McCannA few years ago, God began placing a burden on Bev's heart to expand her ministry beyond the four walls of our local church and to use music to touch the hurting hearts of His people. Bev recently performed on the historic Ryman stage through her participation in Country Music Association Week.  In addition, Bev is an artist advocate for Compassion International.
Tags:
Anthony Johnson
,
Bev McCann
,
booth brothers
,
compassion international
,
Homeland Inspiration
,
Mont Eagle Records
,
Nick Bruno
,
Scott Godsey
,
Southern Gospel News
,
Southern Gospel Radio
,
toney brothers
Posted in
new music
|
Comments Off

on Bev McCann Sings About God's Never Ending Love On Mont Eagle Records Debut
Written by SGN Scoops on September 23, 2011 – 7:59 am -
{EHA-Nashville, TN} Friday, September 23 is the next God & Country Jubilee show at the Texas Troubadour Theatre in Nashville TN. The show will begin at 7 p.m and tickets will be $10 at the door. Appearing will be Allison Speer, T. Jae Christian, Jay Shupe & Band, and David & Carrie Smith.
Tank Tackett and Bev McCann will be hosting the concert. Tank, a Pathway Records artist, has traveled with the legendary Statesmen Quartet, Jerry & the Singing Goffs, and many more. Bev McCann is a soloist and A & R for Homeland Entertainment Group. Mike Gardner, of the Gardners, is President of the organization and notes, "We are really looking forward to a great concert Friday night. We have a good line-up and we invite everyone to come out and enjoy some great Gospel Music!" The venue is located on Music Valley Drive near the Opryland Hotel.
The USAGEM (United States Association of Gospel Entertainers & Musicians) is a non-profit 501c3 organization geared to bring more awareness to Gospel Music and its associated members' music ministries. For more info on USAGEM: Mike Gardner 931-703-9185
Tags:
Allison Speer
,
Bev McCann
,
mike gardner
,
Pathway Records
,
Southern Gospel Music
,
Southern Gospel News
,
Statesmen Quartet
,
Tank Tackett
,
texas troubadour theater
,
USAGEM
Posted in
announcements
|
Comments Off

on Tank Tackett & Bev McCann to Host God & Country Jubilee Show 9/23
Written by SGN Scoops on August 22, 2011 – 5:15 am -

The guests on Gospel Music Today for the week of August 22 are the members of Beyond the Ashes. Jean reviews a new CD by The Jay Stone Singers, the Feature Group is The Rick Busby Trio, and the show has singing by Sonshiners Quartet and Bev McCann. The show is online now at www.gospelmusictoday.com
Tags:
Bev McCann
,
Beyond the Ashes
,
Gospel Music Today
,
Ken and Jean Grady
,
Rick Busby Trio
,
Sonshiners Quartet
,
Southern Gospel Music
,
Southern Gospel News
,
The Jay Stone Singers
Posted in
announcements
|
Comments Off

on Beyond The Ashes are Guests on Gospel Music Today